8 Best Apple iPhone Launchers Apps For Android

Are you looking for the best iPhone launchers for your Android phone? If so, then here is an article to take you through 8 most wonderful iPhone launcher apps for Android.
There are two broad operating systems used for mobiles – iOS and Android. Each has a wide range of features. However, when you're planning to buy a phone, ensure you know your needs. If you have, however, chosen an Android device but want to experience the high end smooth interface of an iOS device, then you can install free iPhone launchers for Android.
The iPhone launcher app offers an interface that absolutely works well with almost every user even on the Android phones.
8 Best iPhone Launchers for Android In 2020:
Some Android users cannot afford to switch easily to an iPhone; therefore, Apple iPhone launchers for Android can actually help you experience an iPhone interface right on your Android phones. Now, let's scroll through the list.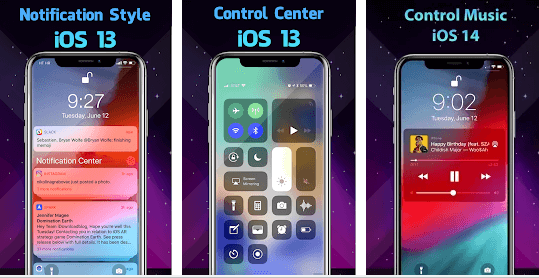 iPhone 11 Launcher is one of the most popular iPhone launcher for Android. iPhone 11 Launcher is an excellent way to make your Android screen look like your iPhone device. Till date it has been used by many satisfactorily.
Key Features:
In the iPhone 11 Launcher, wallpapers are handsomely designed in a way that your Android would end up looking like the iPhone.
The iPhone 11 Launcher app draws less memory and uses very less battery.
You can toggle swiftly through the various available functions like Wi-Fi style, Silent mode, data connection, Bluetooth Touch and Vibration.
You can use just one touch to complete your tasks.
All the themes that are present in the iPhone 11 Launcher provide a beautiful interface on your Android Phone.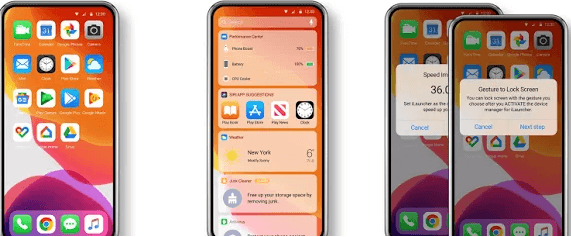 iLauncher is a free iPhone launcher for Android. It is a very strong home screen launcher. iLauncher would boost the performance of your Android screen and make it swifter. It is available for Android 4.1 (Jelly Bean) and above.
Key Features:
iLauncher facilitates launching your apps on your app drawer and you need not add the apps on your desktop.
With iLauncher removing and transporting apps is very easy.
You can create or set up multiple gestures like swipe up, swipe down and other home button activities with your iLauncher app.
You can alter your scrolling speed with iLauncher.
You can either hide or retain your search bar according to your need.
You can always have customized folder preview options with iLauncher.
You can alter the desktop grid with iLauncher.
Read More: Best App To Hide Apps on Android & iOS 2020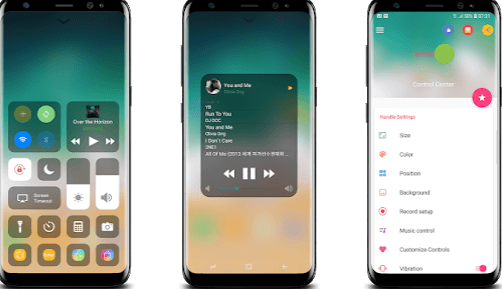 Control Center IOS 13 is a free iPhone launcher for Android and is definitely a wonderful option for Android devices. It is completely free for all. With this app at your disposal, you can toggle faster, record and capture the screen, and also access your favourite games whenever and wherever you want.
Key Features:
Easy screenshots are possible with the Control Center.
Toggle through various modes- airplane, bluetooth, Wi-Fi and so on, using the control center easily.
You can customize accordingly, be it the colour, location of the bar, bar opacity and so on with Control Center.
Select actions and gestures according to your needs.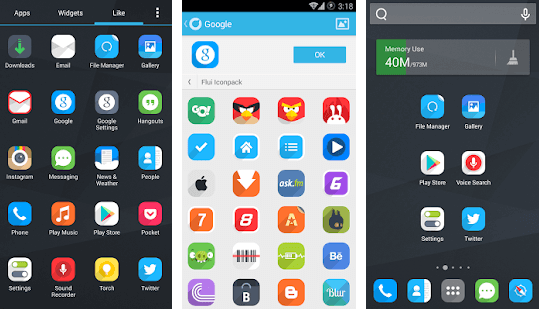 If you are searching for something that can help you with your icons, I would recommend you the Flui Icon Pack, admittedly one of the top iPhone launchers for Android. You can find FLUI Icon Pack with Go, Next, Themer, ADW, Nova and so on. With 800 icons or more icons to choose from, you can definitely transform your icons that would look sleazier with iOS platform.
Key Features:
The app is continuously updated without any fees charged from your end.
You can always ask the group of FLUI Icon Pack to design something for you for free.
There are more than 100+ high definition icons to choose from, in reality.
Just one purchase can comfortably incorporate everything in your phone and tablet with the help of a solo launcher.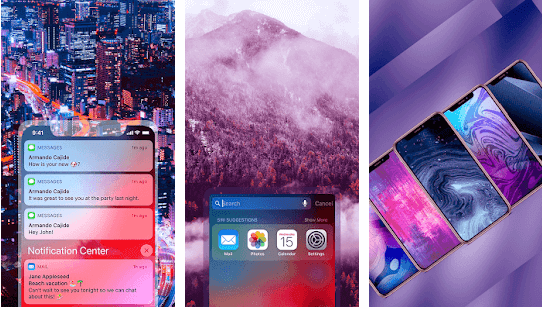 iOS 12 launcher is one of the best iPhone launchers for Android, especially if you're crazy about brilliant wallpapers. This app is absolutely free and is completely safe with a faster download option.
Key Features:
The most stunning iOS 12 wallpapers can be obtained with this app.
They have an option for rounded corners that provides an altogether amazing iPhone appearance.
Weather information reaches your phone faster with iOS 12 Launcher.
Your favorite calendar and contacts are displayed easily on iOS 12 Launcher.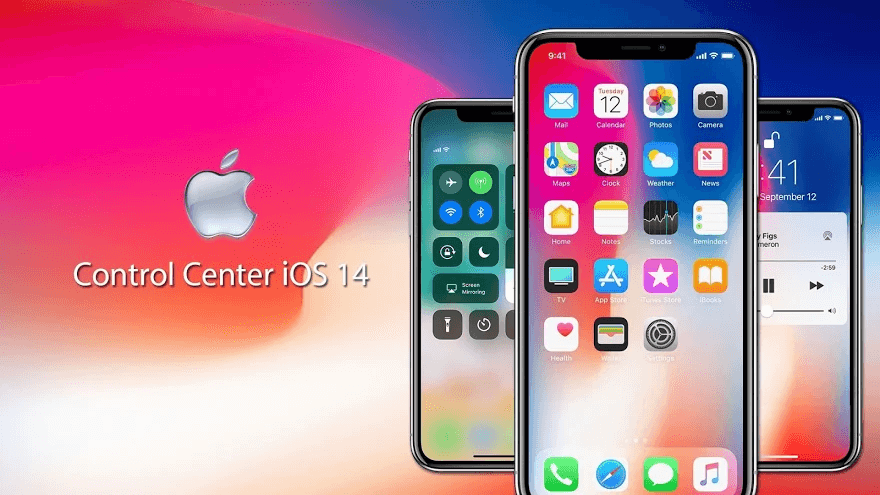 It is another excellent Apple iPhone launcher for Android that can give an iOS look to your Android phone. So, go out and flaunt your phone that no longer looks like other Android phones in your surroundings.
Key Features:
The icons on your phone can look amazingly different with the Launcher iPhone.
The status bar is similar to the iOS phones when you use this app.
Notification bar like your iPhone can be easily displayed by swiping down.
7. Control Panel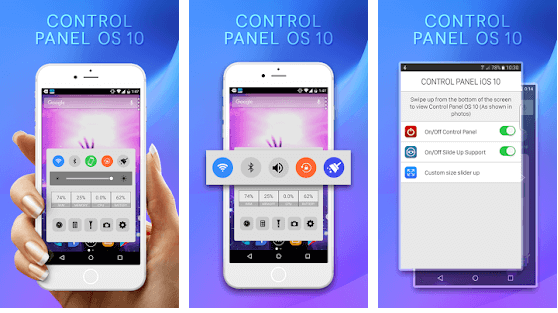 The Control panel app is an iPhone launcher for Android that can transform your Android phone's appearance. Let's have a look at what you can actually do more with the Control Panel.
Key Features:
The Control Panel can comfortably alter the brightness and also allow you to alter the internet settings of your phone. With the Control Panel you can put your phone on airplane mode as well as run the Wi-Fi smoothly whenever you want.
The Control Panel offers a broad and proper controller options.
Control panel makes you quickly move through the music and through the speakers.
Memory information is displayed properly with the Control Panel.
Read More: Best Android File Manager Apps in 2020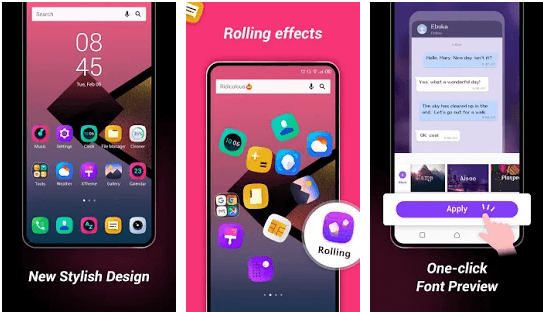 XOS Launcher is a stunning iPhone launcher app, designed specifically for Android devices. Swiftness is one of the keys with this app and so is its accuracy in moving from one function to another.
Key Features:
With XOS Launcher, you can swap fonts that have some of the most amazing settings.
Direct access is possible through a single click.
You can choose from the huge number of wallpapers and themes.
Summary
To summarize, with time, Android and iOS are coming closer to each other. We have put forth in this article some of the best iPhone launchers for Android that can obviously bring about a tremendous transformation when it comes to your phone's appearance. If you're on Android for long, and you are willing to taste the iOS look, that is quite liquefied in nature, do not forget that these apps can definitely help you.
Image Source: Play Store
Snigdha is a technical content writer with expertise in the field of science & technology. Though she has a very diverse academic and professional profile yet she finds writing to be a creative form that she was unable to explore so far. When not writing, she can be found indulging in other forms of creativity like painting or travelling.
Subscribe to Our
Newsletter

and stay informed

Keep yourself updated with the latest technology and trends with TechPout.
Related Posts