Best Air Tags for Android: How to Use it in 2023

In this article, we look at the 7 best Android AirTags that are the top alternatives to Apple AirTag to track and safeguard your valuable belongings.
With the development of AirTags, Apple has made life easier for people across the globe. It simplified tracking of lost and stolen everyday items. However, many users wonder if they can use AirTags for Android.
Do you have a similar query? If yes, you have found the right article to read. In this article, we discuss all about how AirTags work with Android. Let us begin by answering the question of whether or not you can use Apple AirTag for Android.
Is it Possible to Use AirTags for Android
We feel sorry to burst your bubble, but there is no way you can set up Apple AirTag for Android. You can only use them on Android only up to a limited extent. While you cannot do much with an AirTag on Android, you can use Apple's newly launched application called Tracker Detect to track item trackers.
However, the best AirTags for Android phones allow you to get the complete functionality of AirTags on your device. These are the perfect alternatives to Apple AirTag for Android. Let us list them in the following section.
List of the Best AirTags for Android in 2023
Below is a carefully curated list of the best AirTags that work with Android and are a great alternative to Apple AirTag.
1. Tile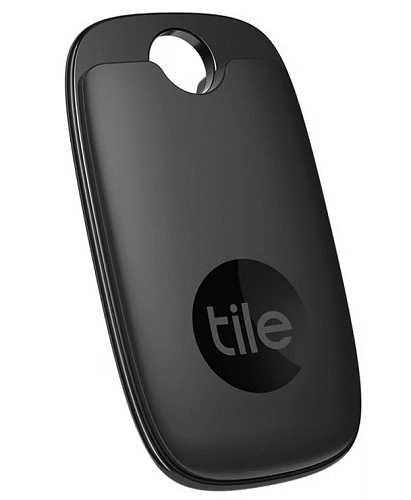 Compatibility with almost all Android devices and a feature to find your phone make Tile one of the best Android AirTags. Moreover, its versatility, loud ringtone, battery life of a year, and the following features contribute to making it a popular choice among users.
Key features of Tile
Compatibility with both iOS and Android
A 400-foot range for device tracking
Premium subscription-based features like smart alerts and  30-day location history
Also Read: Best Offline Racing Games For Android Smartphones
---
2. Samsung Galaxy SmartTag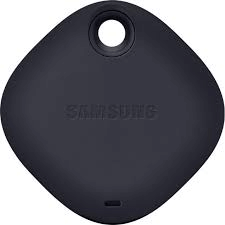 Are you looking for an AirTag for Android phones to use with your Samsung device? If yes, you can never go wrong with Samsung Galaxy SmartTag. It is the perfect choice for Samsung smartphones due to its minimalistic design, pleasing colors, smart home integration, and these features.
Key features of Samsung Galaxy SmartTag
Compatibility with all Samsung phones
Easily replaceable battery
SmartTag tracking range of almost 390 feet
---
3. Chipolo One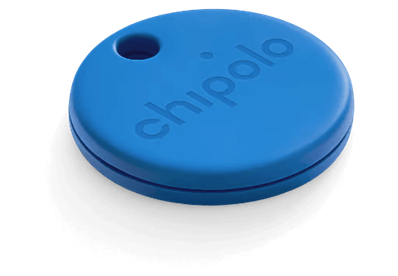 Chipolo One is yet another Android AirTag you can use for item tracking. Simple design, bright colors, free-of-charge out-of-range alerts, enough loudness to help you find your device in noisy environments, and the following features make it a desirable tag for Android devices.
Key features of Chipolo One
Availability of a wide range of fascinating colors
Compatibility with Alexa and many other voice assistants
Also functions as a remote camera shutter for your smartphone
Massive battery life of over two years
Also Read: Best Photo To Cartoon Picture Apps For Android & iOS
---
4. Cube Shadow

Next, we have Cube Shadow as the best alternative to Apple AirTag for Android. It is one of the thinnest and lightest tags available currently. As far as the features are concerned, it boasts a rechargeable battery, IP67 water resistance, and the following.
Key features of Cube Shadow
The alarm is loud
Supports GPS sharing across multiple devices
Keeps track of the tracker's location history
---
5. Pebblebee Clip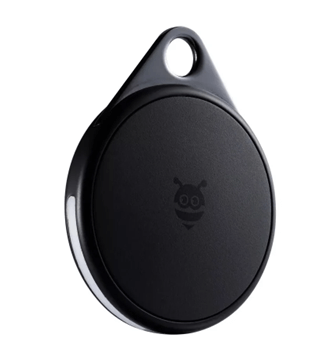 Talking about the Pebblebee Clip, it is among the best AirTags for Android due to its compatibility with both iOS and Android, rechargeable battery, and the following incredible features.
Key features of Pebblebee Clip
In-built LED lights to find objects in the dark
IPx6 water resistance
Bluetooth range of over 500 feet
Also Read: Best Free Instagram Followers Apps (Android/iOS)
---
6. Tracki GPS Tracker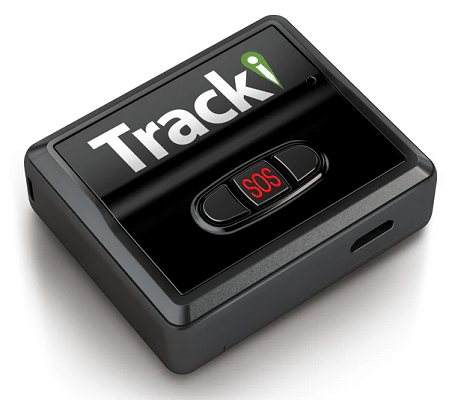 Let us now introduce you to Tracki GPS Tracker. It is a GPS-based AirTag for Android phones. It tracks your precious items, children, and pets in real-time and offers many amazing features, such as a rechargeable battery with a single charge lasting up to almost 75 days and the following.
Key features of Tracki GPS Tracker
No range limitations
Lets you set up geofences
Supports both Android and iOS devices
---
7. Baseus Intelligent T2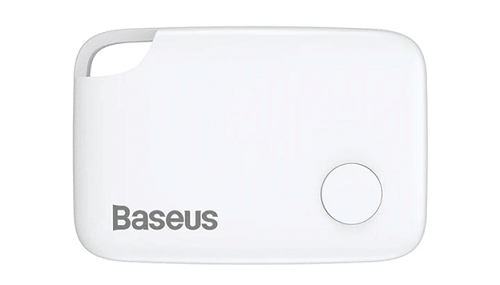 You can use Baseus Intelligent T2 if you are looking for a simple Android AirTag to track your precious belongings. It is well-known for its sleek design, easily replaceable battery, and the following exciting features.
Key features of Baseus Intelligent T2
Separation alarm that rings if anything gets left behind
Lightweight and compact
Long-lasting battery life
Also Read: Best VR Games For Android
---
Summing Up the Best AirTags for Android
Since Android users cannot set up AirTag on their devices, this article introduced you to the best AirTags for Android you can use in place of Apple AirTag. You can review their features and choose the one you like the most.
If you have anything to suggest or ask about this article, kindly write to us in the comments section. It is now the time for us to bid adieu. However, we promise to return soon with another helpful tech article.
Niharika is a passionate soul who finds immense satisfaction in putting all her thoughts in writing. Being a technology enthusiast, she loves learning new things about tech and making everyone technologically literate through her articles. When not composing tech articles, you can find her bringing characters to life in her fictional stories, reading something intriguing, or spending time with her near and dear ones.
Subscribe to Our
Newsletter

and stay informed

Keep yourself updated with the latest technology and trends with TechPout.
Related Posts