YouTube Could Soon Include a Free Channel Membership For Premium Users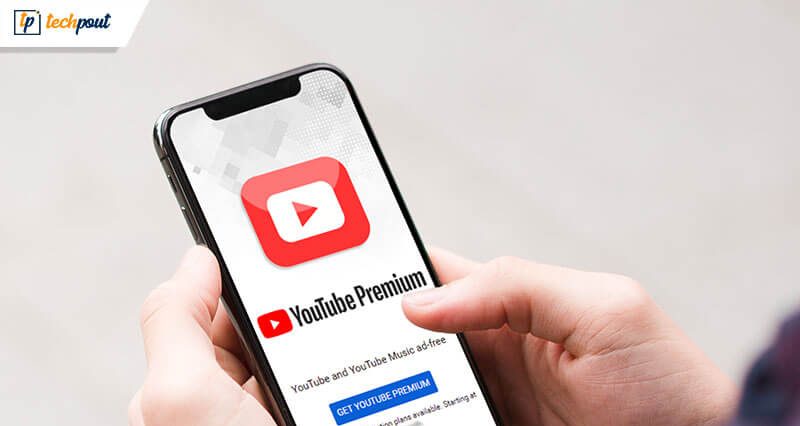 YouTube Premium is the ad-free version of YouTube consisting of YouTube Originals, and YouTube Music Premium, which is the seamless music streaming service of YouTube. It also supports background playback of videos and music along with offline download support.
The subscription to YouTube Premium basically starts at $4.99 per month. It's an incredible way to financially support YouTube creators you like. Currently, it is not clear whether it is an upcoming feature update, but according to a recently noticed offer by some users, YouTube would offer one free channel membership every month to the subscribers at $11.99.
In light of this, some YouTube Premium subscribers from Australia, Canada, Germany, Norway, and Sweden, received a prompt while browsing through YouTube about getting a free channel membership every month. 
When they clicked on the prompted message, they were redirected to a page that allowed them to choose 1 channel for the month (worth $5.00), which would be available for free. There was also a red "Premium" badge next to the offered perk (as you can observe in the below image.)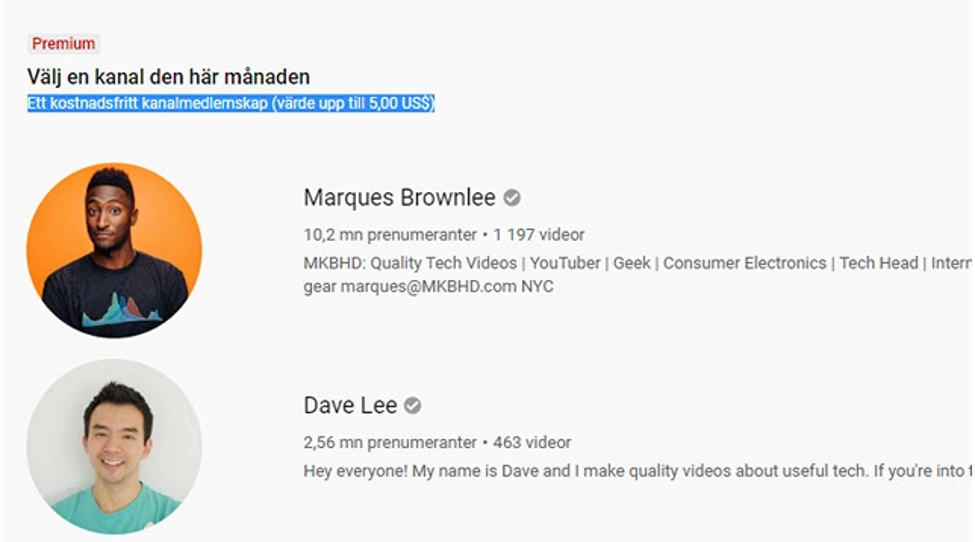 When the text appearing in the image above is translated to English, it means, "Choose a single channel this month and get one free channel membership."
The reported issue is that when YouTube Premium subscribers clicked on this link, some of them were charged an amount of $5.00, which is the actual price for subscribing to the offered channel. This means that it was not being offered without charges contrary to the prompted message.
The image above shows an example of the prompted message which was posted on the YouTube Help Community by a YouTube Premium user. Multiple users also commented on the support thread, complaining about facing the same issue.
Read Also: Content Creators Can Now Trim Copyrighted Videos on YouTube
One YouTube Premium subscriber from Canada said, "I received the prompt, completed the subscription and it charged 5 bucks from my credit card."
As per sources, the free channel membership offer is not yet functional, even for users who received notification of this feature already. Though this might be a marketing strategy to popularize YouTube Premium membership, yet there is no confirmation on this from YouTube about whether this perk is at all going to be rolled out in the future.
However, a recent statement from Google clarified that the free YouTube Premium channel subscription perk that appeared for some YouTube Premium users was due to internal testing and was accidentally rolled out to them. This statement was provided by Google on 27th January 2020.
If the feature becomes live then it will be giving competition to a similar feature in Twitch for Amazon Prime. YouTube has invested millions of dollars to expand YouTube Premium by collaborating with big celebrities to create original shows for YouTube.
However, it did not yield the desired outcome, especially when compared to the success of competing for web streaming platforms like Netflix, Amazon Prime, and Hulu. If this free channel subscription perk becomes effective, then it has the potential to boost the growth of the YouTube Premium platform significantly.
Snigdha is a technical content writer with expertise in the field of science & technology. Though she has a very diverse academic and professional profile yet she finds writing to be a creative form that she was unable to explore so far. When not writing, she can be found indulging in other forms of creativity like painting or travelling.
Subscribe to Our
Newsletter

and stay informed

Keep yourself updated with the latest technology and trends with TechPout.
Related Posts