Windows 11 Pre-Order Page Leaked, Is Windows 11 Coming In 2020?

We all know that Windows 10 is Microsoft's latest flagship operating system, but recently a rumor about the release of Windows 11 has surfaced the Internet when one of Microsoft's certified retailers hosted a Windows 11 pre-order page on its website.
Since Microsoft intends to continue with its Windows 10, the official retail partner of the company sharing details about the launching of Windows 11 has caused a lot of confusion among the Windows users.
The webpage of pre-order for Windows 11 was first spotted by Mark Wyciślik-Wilson of BetaNews on a site called SoftwareKeep.
Mark knew all along that Microsoft isn't planning to release a new Windows 11 operating system anytime soon, but the claim by a certified retailer caught his attention.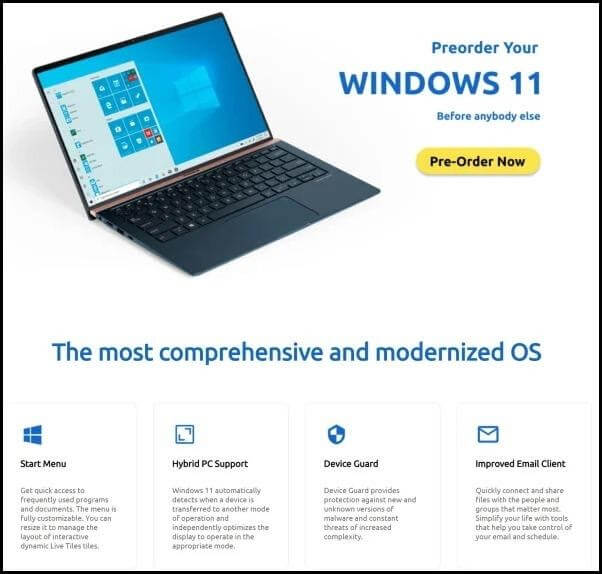 To double-check his claims, Mark decided to reach out to the retailer using a live chat option available on the website. A support agent named Emir connected with Mark and confidently claimed that Microsoft will be releasing the long-awaited Windows 11 on July 29, 2020.
In response to that, Mark pointed out that Microsoft has no plans to launch Windows 11. However, Emir said that he was 100 percent sure it'll be declared, confirmed to him by Microsoft itself.
A couple of hours after the long debate, Mark received an email from the retailer apologizing for publicizing false information regarding the Microsoft product.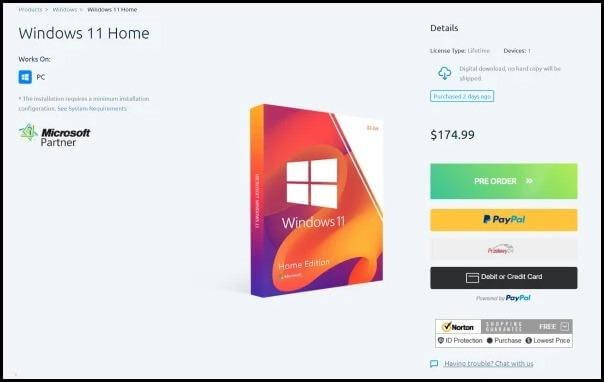 Is Microsoft really planning to launch Windows 11 in July? Is there any truth to the claim? Will there ever be a Windows 11? If yes, then when will Windows 11 be available?
Countless people from across the world have been trying to find an answer to such questions, and many of them are yet to discover a precise one because of a lot of rumors and anticipations about the Microsoft Windows 11 spread across the web spectrum.
Below we have discussed all the myths and facts about the release of the Windows 11 operating system that you should know.
Read More: Windows Update Bug Triggers Driver Update Loop on Windows 10
Is Microsoft Going to Release Windows 11 in 2020?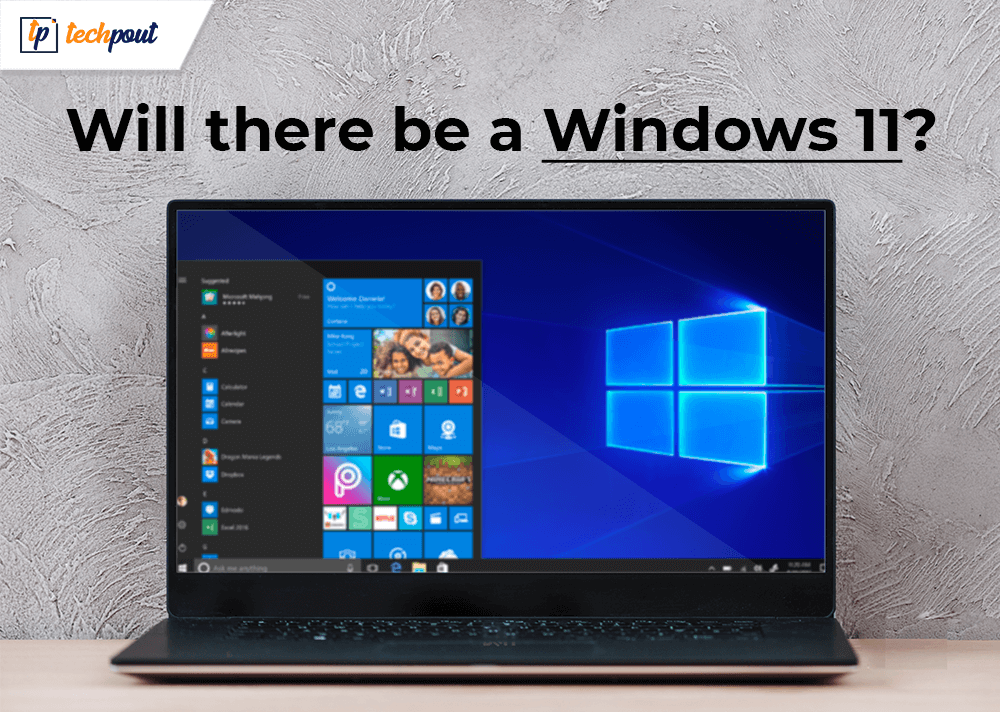 Windows 10 is approaching its fifth anniversary in July, and users are eagerly waiting for the official announcement about the new Microsoft Windows 11 concept.
Thus, now it is important for you to understand that Microsoft has no plans to release a new Windows 11 operating system for the foreseeable future.
In spite of that, the Internet is filled with a lot of deceptive websites that are allegedly claiming that Microsoft's Windows 11 launch date is July 29, 2020. Microsoft hasn't officially confirmed anything about it, so we suggest you stop laying your trust in such fake websites whose sole purpose is to gain traffic for their sites.
What's the Future of Windows 10?
Lately, Windows 10 OS has been in some trouble as its regular security patches pushed via Windows Update tool have become a perpetual cause of problems for millions of PC users.
In addition to this, Microsoft's latest June 2020 cumulative updates (KB4560960 and KB4557957) for supported versions of Windows 10 (1903, 1909, and 2004 versions) are causing some serious issues and are responsible for breaking printer functionality completely.
Despite being in the firing line, Microsoft is likely to continue with its globally renowned operating system that's installed on over 90% of computers worldwide.
At the preview of Windows 10, Jerry Nixon, Microsoft's developer evangelist, said at the Ignite tech conference that, "Windows 10 is the last version of Windows, we're all still working on Windows 10."
Since Windows 10 OS is the last major release, Microsoft will keep the focus on delivering regular improvements and other new compatible services through software updates.
Thus, right now the stakes of Microsoft dropping Windows 10 and releasing a brand new operating system are close to zero.
Conclusion: Will there be a Windows 11?
Millions of people around the world have the same question and the plain answer to it is "Windows 11 won't be coming anytime soon."
As of now, there is no concluding evidence about the Windows 11 release date. So, I guess users have to wait for the successor of Windows 10 OS.
So, this concludes our article, what do you think about it, should Microsoft launch Windows 11? Please share your views on this matter in the comments section below!
And don't forget to follow us on our social media handles to stay updated with the latest news and happenings around the world.
Monil is a professional writer whose forte is absorbing a lot of data and help large technical organizations convey their message clearly across multiple products. An engineer by qualification, his affinity for design enables him to write to inspire, energize, and influence various audiences to uncover their true potential. When not writing, Monil is likely to be found listening to music, traveling, or simply excavating into his favourite cuisines.
Subscribe to Our
Newsletter

and stay informed

Keep yourself updated with the latest technology and trends with TechPout.
Related Posts