Using Virtual Reality For Children With Autism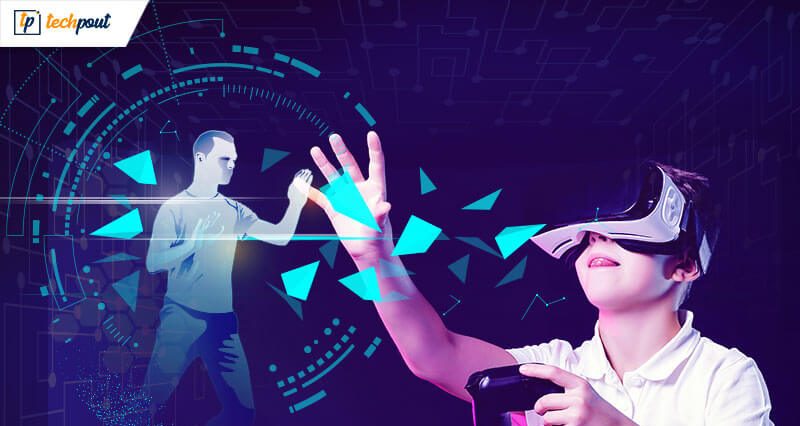 Autism is a complex and non-progressive neurobehavioral condition that affects individuals in various ways. It acts as a hindrance by affecting verbal and non-verbal communication and social interaction. Also known as a spectrum disorder, people with autism face challenges in social skills, behavior, as well as sensory and attention issues that adversely impact their lives. They have problems understanding other people's thoughts and emotions which makes it tough for them to convey their ideas to others with words or through touch, facial expressions, and gestures. However, just like anyone else, they also possess unique identities, quirks, and preferences.
During the mid-90s, a researcher named Barbara Strickland speculated that virtual reality (VR) could aid in developing social awareness skills among people with autism. Although initial studies were promising, however, VR was expensive, and headsets were often bulky and uncomfortable.
Such issues became a hurdle towards VR therapies, and the adoption of the technology came to a halt. Recently, VR technology for the betterment of children with autism has become the prime focus of several studies again. Let's explore how this technology can be used to educate children with autism.
Role of Virtual Reality
Children with autism can be effectively engaged with their environment by availing the services of VR training providers. It can aid in improved learning among children and develop focus as VR has the potential to enable the users to make close attention and interaction during the sessions.
Using virtual reality enables exposure to the real world to train and develop social skills in a controlled and safe virtual environment. Virtual Reality Head Mounting Display (VR-HMD) has been the primary focus of various studies which is categorized by differences in the application type, technology, and the participant's characteristics.
Although there are hopes, the use of VR technology must go through more research for the education sector. It must be ensured that proper recommendations can be made about the implementation, use, and sustainability of this concept. A study by Didehbani (2016), Parsons & Cobb (2011) and Tzanavari (2015) states that there is evidence that suggests rehearsing, individualizing, and repeating social instances in different contexts for the generalization of social skills learned in a virtual environment to the interactions of everyday life.
Using VR, children with autism can be nourished and prepared for speaking in public. For instance, the audience of avatars can be used to encourage the children to look around the hall, and if they don't make eye contact with the audience, the avatars will fade away. This could gain a good response from the participants and build a sense of confidence among children.
The Center for BrainHealth at The University of Texas at Dallas and the Child Study Center at Yale University jointly examined the way VR training affected the brains of the participants. Earlier, Bain He.alth had performed initial studies on Virtual Reality-Social Cognition Training (VR-SCT). People who have autism developed social skills like emotional recognition, and they started to understand and respond to others during a conversation with the development of VR scenarios. It was Brain Health, who in the year 2012, had found that the VR platform is an effective mechanism that helps in improving cognition and social skills among people who have autism.
In Conclusion
Although there has been progressive development around VR for autism over the years, an increased requirement of research on Virtual Reality-Head Mounting Display for a better theoretical foundation is needed. We've known its use for evaluation and learning of children and adults on the autism spectrum. We are expecting to see more VR therapies across schools, homes, and offices as more training programs are developed, and in-depth studies are performed.
Remy is a technical writer at TechPout. Being an IT enthusiast, he inclines to write about contemporary technology and growing security for machines. One steadfast follower of Baseball, Remy is an active social worker and a gastronome.
Subscribe to Our
Newsletter

and stay informed

Keep yourself updated with the latest technology and trends with TechPout.
Related Posts