Top 11 Mac CPU Temperature Monitor Apps to Fix Macbook Overheating

"Gentle Reminder : The technology needs a checkup too!"
Yes, it is safe to say that your MacBook can become warm while on service to you but it is equally mandatory to acknowledge its activities in terms that vary from temperature to battery to of course, avoid the dysfunctionality and unnecessary clutter. Talk about that and we have collected the best CPU temperature monitors that will help you check Mac temperature and make it easy on head.
What is a Mac Temperature Monitor ?
Mac temperature monitor gives you insights on the processes and activities of your mac. It notifies you when the processor exceeds the level which can be called a standard temperature and works as a warning sign when the system begins to overheat and welcome the damage. Besides, such a tool also lets you adjust the temperature and cool the system down.
To get inside the details, this list will let you explore the options to check Mac temperature with other prominent features that involve customisation and are sure to fulfill the necessity which your Mac deserves.
Read Also: Best Free Cleaner Apps for Mac
11 Best Mac CPU Temperature Monitor Apps in 2021
Here's the list in which you will find the best CPU temperature monitors that enable the status of every activity and mishap to get into your knowledge.
1. Temp Monitor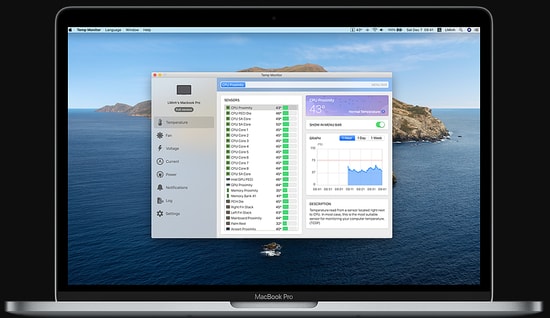 Temp Monitor (And by Temp it means Temperature) is one of the best Mac temperature monitors that will help you know the status of your Mac CPU temperature in its own smooth way.
Temp Monitor will look after the processes and running apps on your mac along with the available sensors. Get yourself alert with this tool as it will let you know once the sensors begin to exceed the temperature. Coming to the coolest part, it features fan control to calm your mac down in the heated moment of the time.
---
2. TG Pro – Temperature Monitor App for Mac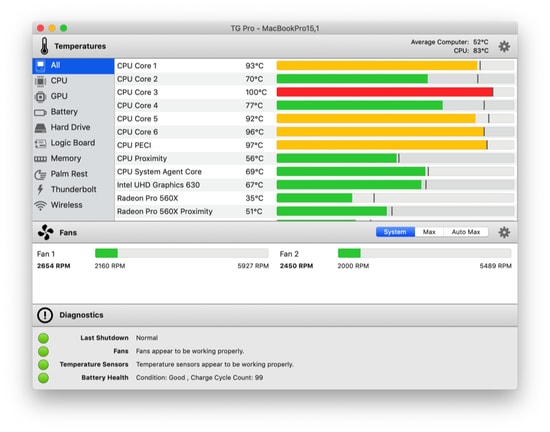 Don't you just wish for a detailed health check on your mac ? Well, if you do then TG pro is a one-stop destination where you can look closely at the system and discover where the Mac CPU temperature is headed.
TG pro, like a pro, keeps tabs on the processes and sensors' temperature and will alert you the moment they exceed the decency of temperature. It features a fan which you can boost with speed when the temperature calls for a cool down. Besides, TG pro diagnoses the GPU, battery health and other hardware performances.
---
3. XRG – Best Mac CPU Temperature Checker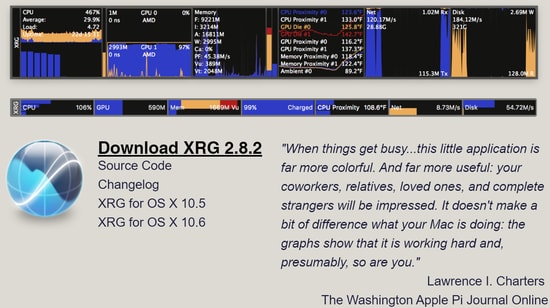 Made to look after an optimum use, XRG (X Resource Graph) is one of the best Mac temperature monitors that certainly inform you about CPU, GPU, battery health, memory status and even the weather. It is an open source which, like any other monitors that perform Mac CPU temperature check, is sure to keep you updated with system activities. However, you may not find its interface as straight as that of other monitors.
---
4. iStat Menus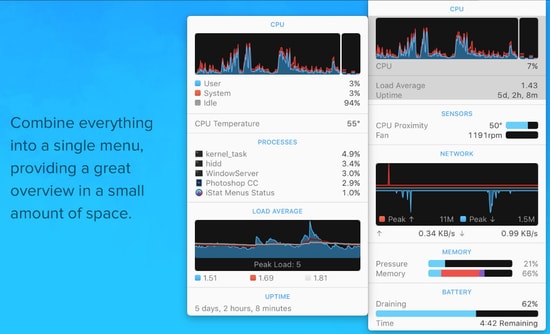 If you are not satisfied with those sober standard features and expect an ample or more of techy features in any Mac temperature monitor then perhaps, iStat Menus is made exactly to meet your demands.
Read Also: How to Reduce System Storage on Mac
Making it as organised as possible, iStat Menus notifies you about CPU, disk, battery and other performances in their respective categories. Hence, it becomes clearer to move eyes over the notifications. It has features like weather reports, wind directions etc. However, macOS 10.11 or above is mandatory to know Mac CPU temperature and make use of its additional features.
---
5. Fanny Widget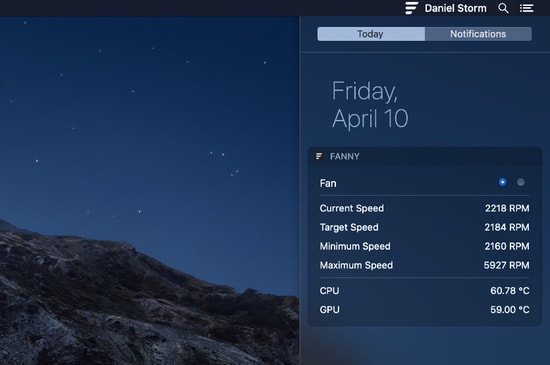 Haven't you found a way to fix Macbook overheating yet? Perhaps, it is time to welcome Fanny in your Mac system. This supercool free widget is one Mac temperature monitor to count on.
Fanny has got its eyes on the performance of processes and temperature. You can easily know the CPU/GPU usage and the status of system fans with this amazing tool which also features one of the coolest designs you will find in this party of temperature monitors. It informs you about the current speed , target speed, minimum and maximum speed of the fan by simply viewing the status of fans.
---
6. MenuMeters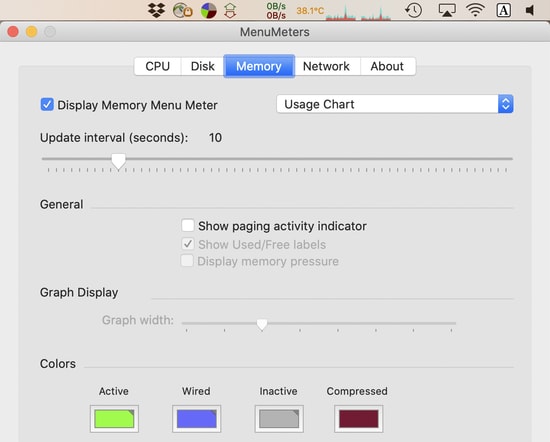 Make it efficient and easy with MenuMeters, one of the most helpful Mac temperature monitors that are available in the market. It is free and will keep its tabs away from any clutter.
This free platform features CPU, disk, network and memory tools and gives clean and organized information for you to view the status of the system effortlessly. However, it is compatible with macOS 10.11 and above.
---
7. SMART Utility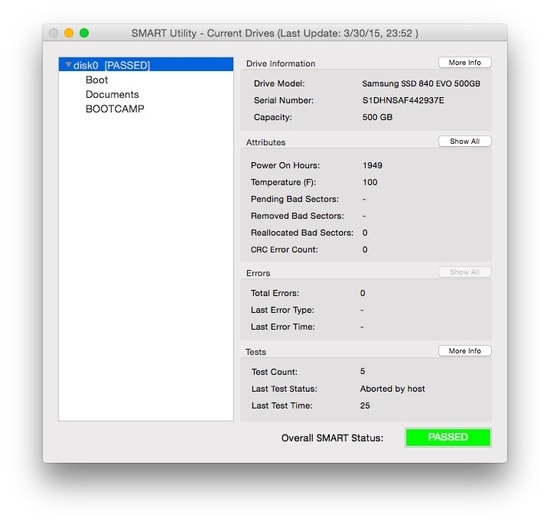 SMART (Self Monitoring Analysis and Reporting Technology) Utility is one of the most efficient and useful Mac temperature monitors to say yes to.
Read Also: Best App to Find Duplicate Photos on Mac
It will help you in keeping track of system activities and temperature. It will also alert you about the techy glitches and functional problems in the system. Besides, this amazing tool supports scanning, and allows you to view the information in menu bar. It also keeps its tabs on the hardwares timely.
---
8. Monity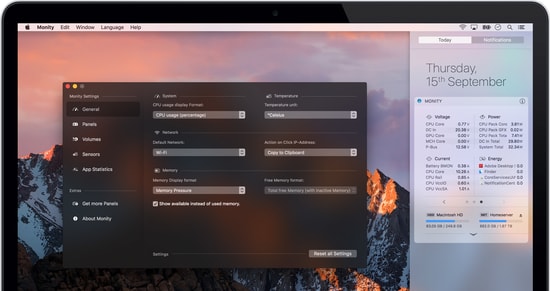 Get Monity to extract more insights about Mac temperature and other activities of the system. It is one of the best CPU temperature monitors you can consider and use to fix Mac overheating.
With the help of Monity, you will be able to view the status check about memory usage, apps usage, fans, network and disk usage. It is an easygoing Mac temperature monitor which will show the information the easiest way possible.
---
9. iStatistica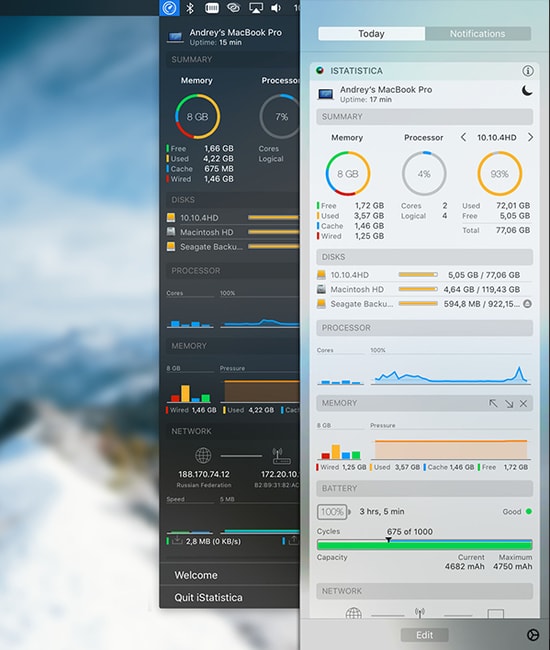 Still thinking how to fix Macbook overheating? Perhaps, you need to attend the performance that iStatistica has to offer. This cool widget will keep you updated about your Mac CPU temperature along with other cool features
Read Also: Top PC Benchmark Software
It sums up the information related to the performances of battery health, network, temperature and fan. It is a free tool and fortunately, it is available in multiple languages like English, French German and Spanish.
---
10. Coconut Battery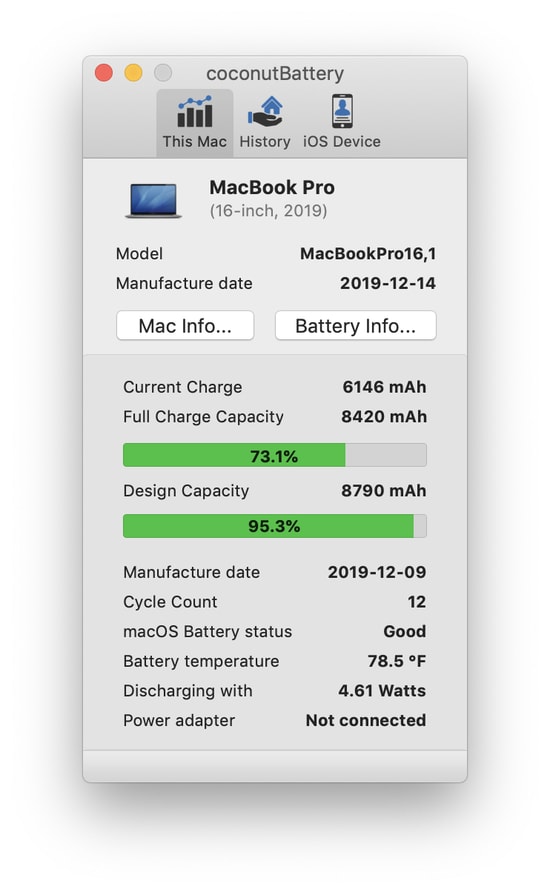 Cannot get enough battery health updates on your mac system? Then you may want to consider this amazing battery tool, Coconut Battery. Though it may not seem to be a Mac temperature monitor to you but it does update you about the battery performance and other live information. It is open source and is also available in paid version.
---
11. Menubar Stats 3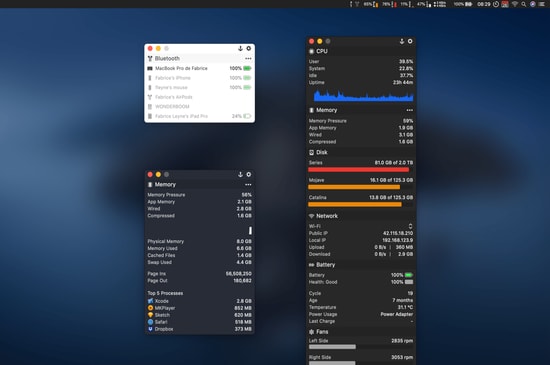 The Menubar Stats 3 is a great app to monitor the performance of the system including the CPU, disk, memory, battery, Bluetooth, etc. the easy interface help the user in identifying problem easily and keep them updated with the performance. Other than just monitoring the performance of the system, the app itself performs at the best for a better user experience, it performs swiftly without any hassle. The user also gets the option to combine all tabs or can keep them separate depending on the choice. Menubar Stats 3 keep on notifying timely about the system's performance. 
The app offers great informative and elaborative stats of the hardware. 
---
Found the Best Tool to Check Mac Temperature?
If you were struggling to find how to check Mac temperature then perhaps, this list is going to save your time. From temperature check to an abundance of additional features such as battery, network and weather, you may find an answer to satisfy your techy standards and be able to watch the back of your Mac.
Which of these Mac temperature monitors has caught your attention? Or if there's anything that you may want to share? Tell us everything in the comment section below.
Jyotsana is a technical writer with a non-technical background. An eye of detail and a knack for writing helps her to write technology related content.Apart from writing, she is a coffee connoisseur and an aesthete who rejoices in poetry and music during leisure.
Subscribe to Our
Newsletter

and stay informed

Keep yourself updated with the latest technology and trends with TechPout.
Related Posts