Top 11 Best TikTok Alternative Apps In 2020

The demand for the best TikTok alternatives has gone up at a skyrocketing rate after India banned TikTok along with other popular Chinese apps. Formally known as Musical.Iy, TikTok has dominated the market of social-networking and video-sharing apps across the globe. 
The app was being used by millions of users to create funny, emotional, and educational videos, but with the news of banning Chinese apps, its users are left with no other choice than looking out for the best TikTok alternative apps.
Let's check out the list of best TikTok alternative Indian & foreign apps that you can pick in the absence of TikTok.
11 Best TikTok Alternatives Apps to Make Funny Videos in 2020:
If you were a regular user of Tiktok, don't get disheartened, here are some top-rated TikTok alternatives that you can pick. 
1. Dubsmash – Musical Videos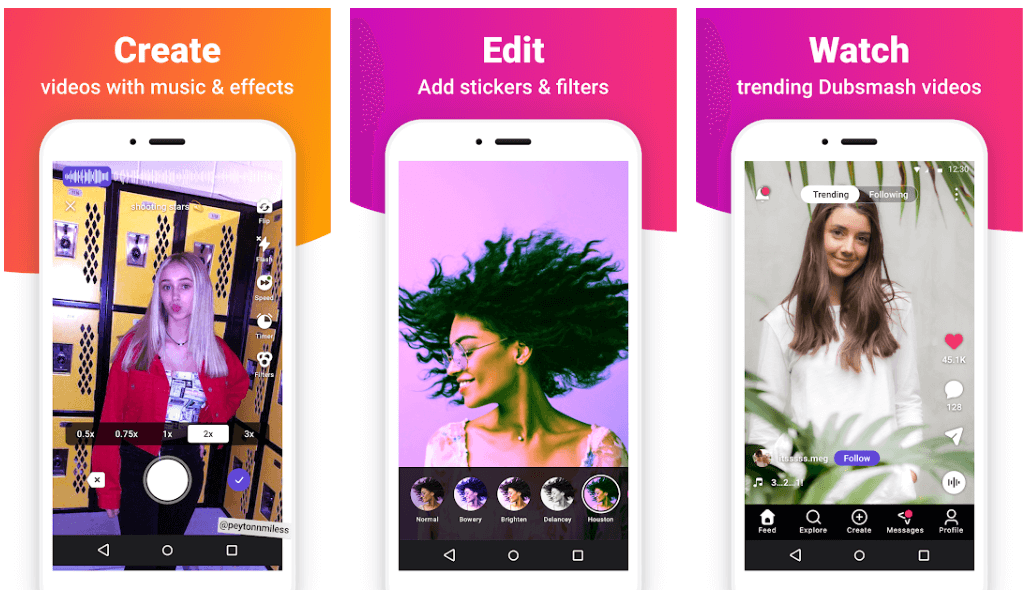 Dubsmash started the trend of lip sync videos and surely deserved a place on the list of best Tik Tok alternative apps. The application has grown with time and can be used to record music videos, sounds, and quotes. 
Highlights: 
It is believed to house the most extensive sound library, which includes fun musical sounds, best TV quotes, and latest movie dialogues. 

You can use it to dub all these sounds in your voice. 

Apart from this you can also use it to record and watch best-dubbed videos in the Dudsmash community.

 If you wish, you can also alter and edit your videos using various stickers and texts to make it more lively and attractive. 

The application is compatible with both iOS and Android devices and does not cost anything at all.
2. Roposo: India's Own Video App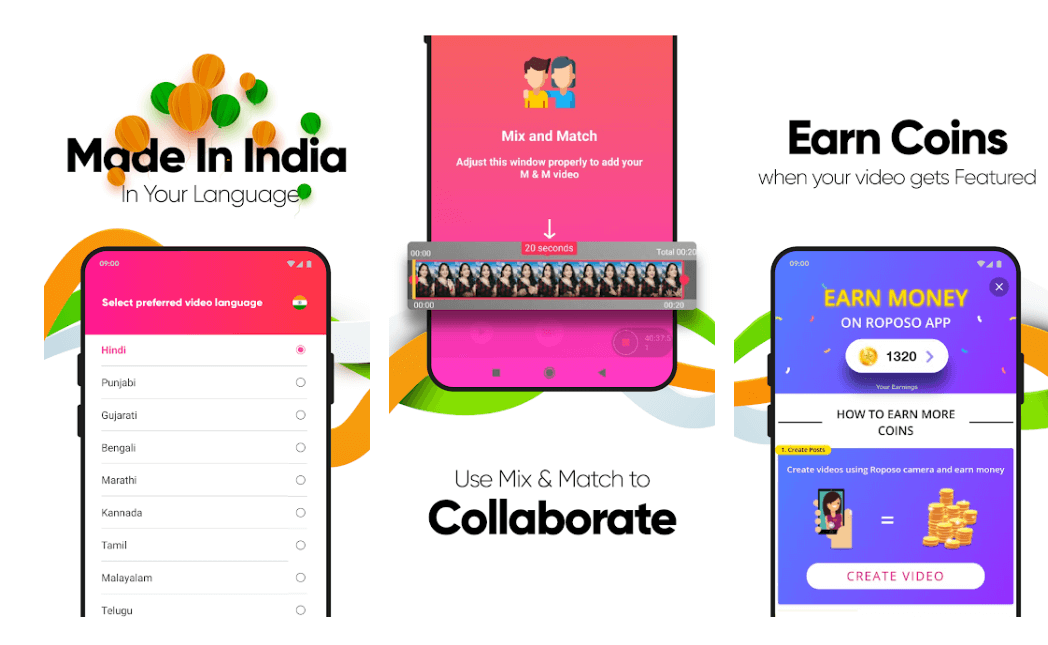 With the ban of Chinese applications, several TikTok alternative Indian apps have come in the limelight, Roposo being a major player. The application is available in multiple languages including Hindi, Odia, Malayalam, Punjabi and other regional languages. 
Highlights: 
It is a free application and works well on both iOS and Android devices.

Use this popular video making app to make incredible and stunning videos and share them as your Whatsapp status.

With this feature-rich application, you get access to multiple effects and video editing tools including studio light, stage mono light, lime-lapse, portraits with natural light and much more.

It hosts multiple channels from varied categories including singing, sports, comedy & jokes, fashion etc which makes it a perfect

alternative to the much loved TikTok video app. 

All in all Roposo is a perfect example of class-apart Indian technology and software development skills.
Read Also: Best Free Video Calling Apps For Android in 2020
3. Funimate – Video Musical Editor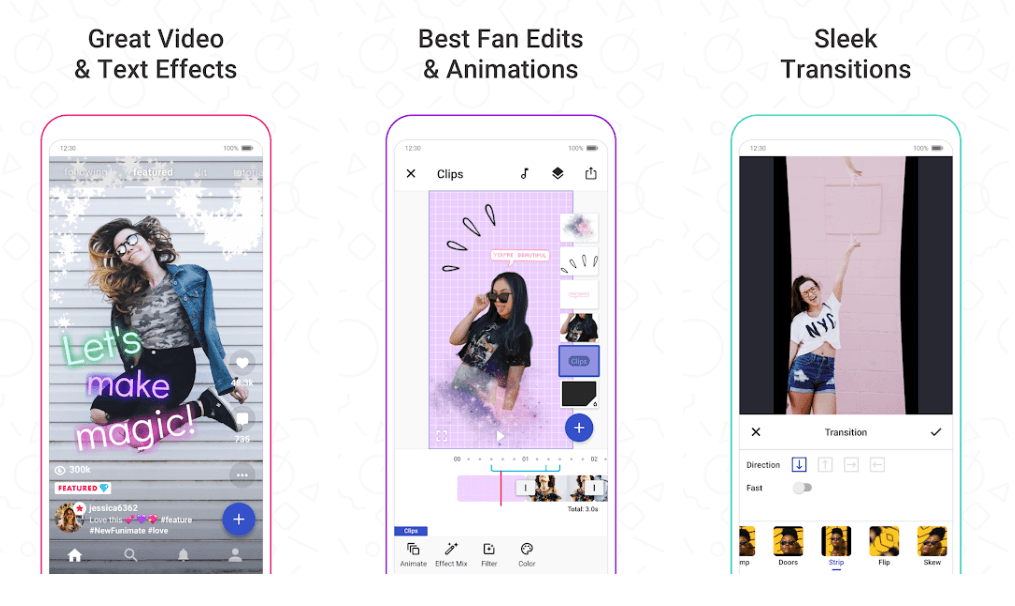 Being one of the best TikTok alternatives, Funimate is considered at par with it with it's densely packed functionality. You can use it to create video loops, compile various video clips along with slow-motion videos.
Highlights
Access its vast music library, which can act as a piece of perfect background music for your videos.

Additionally, it also comes with multiple pre-set advanced video effects along with magical music videos. 

You can also use it to merge videos, add stickers and comments. 

Overall

Funimate is one of the top TikTok alternatives

 that you can pick and it works seamlessly well on both Android and iOS devices.
4. Triller – Social Video Platform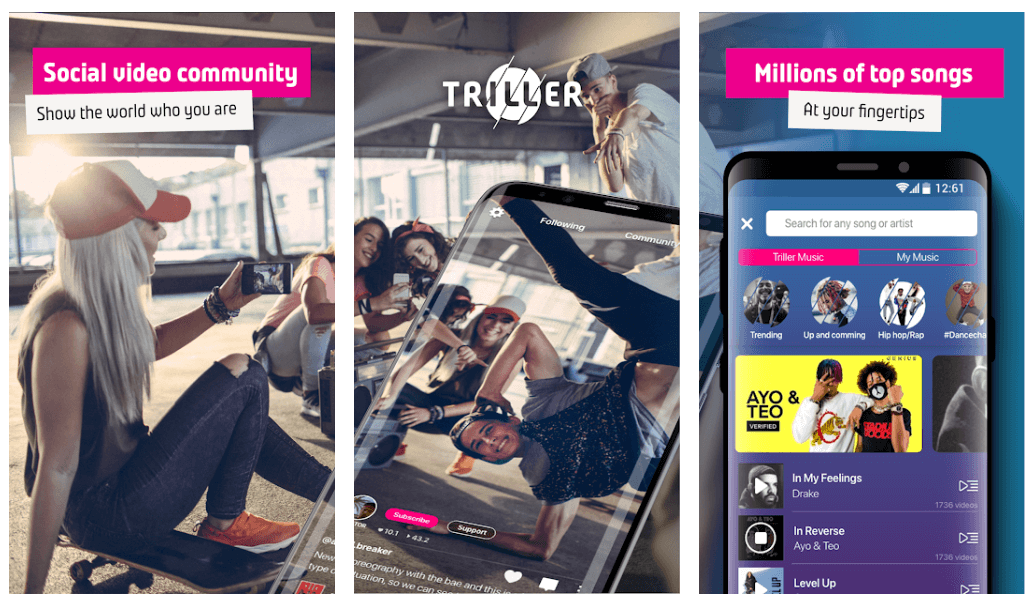 If your search for the best TikTok alternatives is still not over, then Thriller can be the right choice. It comes with an advanced auto-editing algorithm, does the recording and leaves the rest to it. 
Highlights: 
You can use its video editing tools to apply various filters, trim and cut videos, and collaborate them.

Level up your creativity games with its preset filters, video trimming and video drawing features.

Once you're done recording your videos you can directly post them on Social media sites like Twitter, Instagram, etc.

It works on both Android and iOS devices. 

Apart from its straightforward design it makes use less cumbersome putting in direct competition with

best TikTok alternative apps.
5. Cheez – Funny Videos & Dance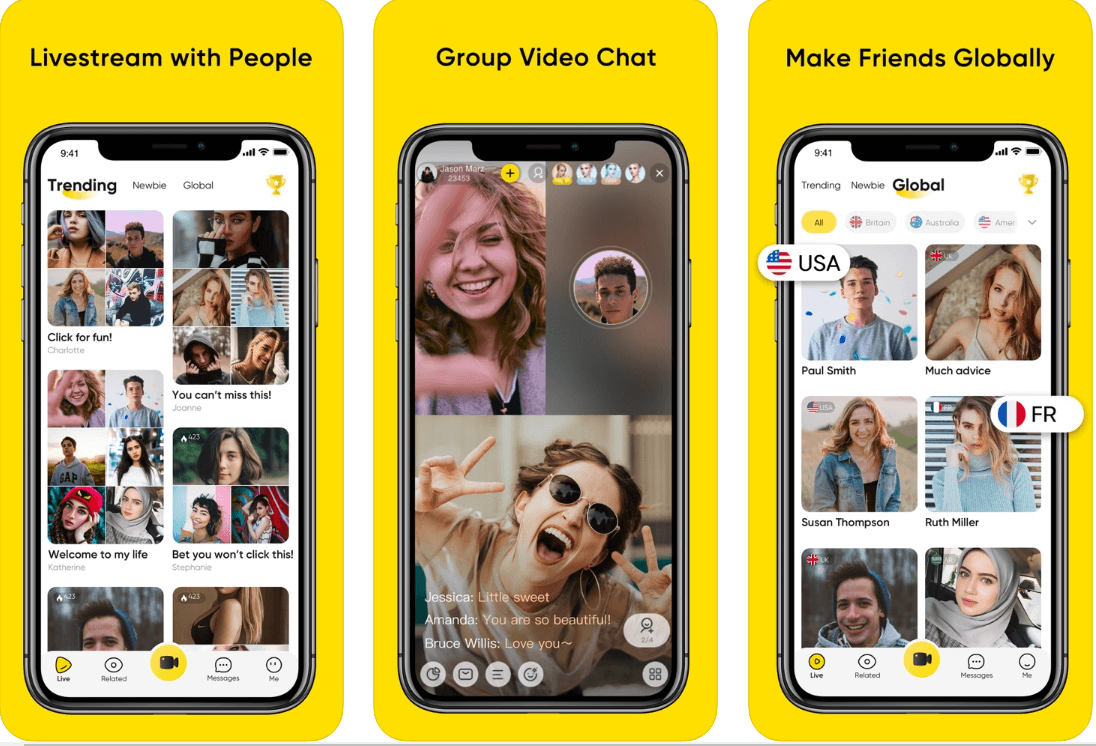 More than simple video making, Cheez also allows you to do vlogging, fashion, and comedy videos, and if your video gets enough likes and shares, you may even win a prize.
Highlights
Use it to trim and cut your videos and add various stickers, filters, and visual effects to make your video lively.

 If you want an app with which you can discover and create amazing videos, then Cheez can be a good option for you. 

The app works well on both iOS and Android platforms and is one of the

best Tik Tok alternatives

that you can pick.

Has a massive array of video editing, cutting and trimming features to offer.

In addition to this it also offers several interesting video covers to make your videos more appealing.
Read More: Best Duplicate Photo Finder and Cleaner Software 
6. Chingari – Original Indian Short Video App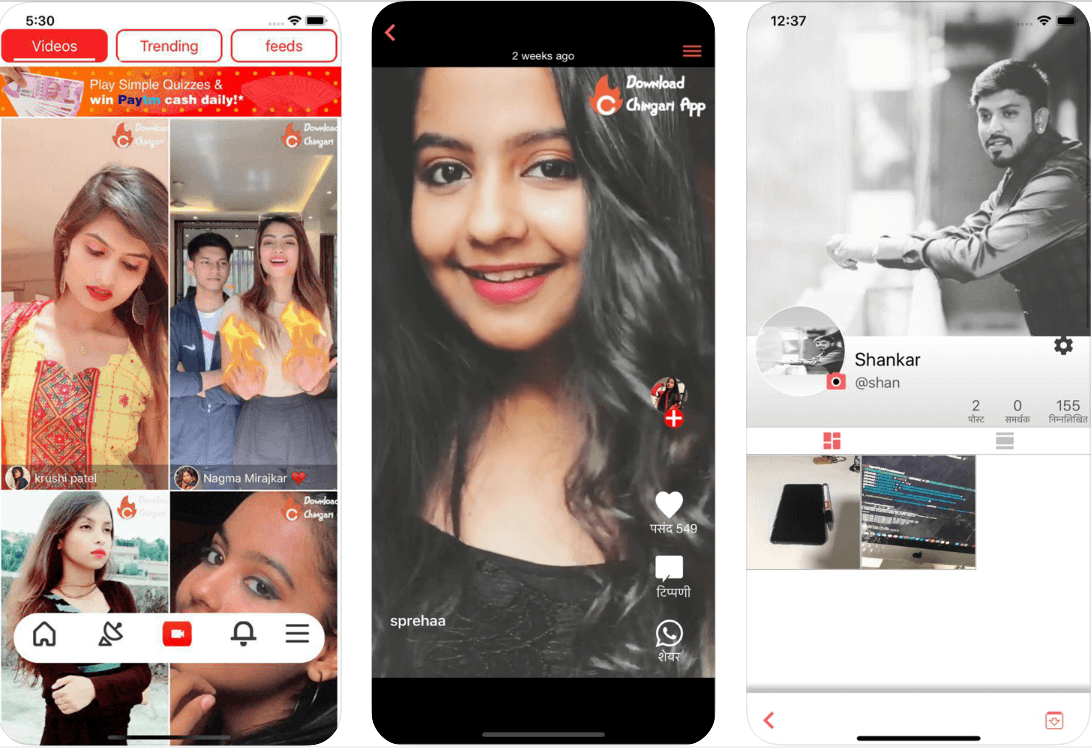 Chingari is another TikTok alternative Indian app that you can consider to make short and funny videos. It comes with several animated effects, filters, and stickers which can add life to your videos. ikee
Highlights:
The tool comes in multiple languages.

Use it to create stunning short videos and share them on social media accounts.

You can also use its editing filters and GIF stickers to bring out the creativity in your short videos.

The app also comes with preloaded videos from multiple categories including Funny videos, Memes, Tending news, Entertainment, Video songs and much more.
7. ShareChat: Made In India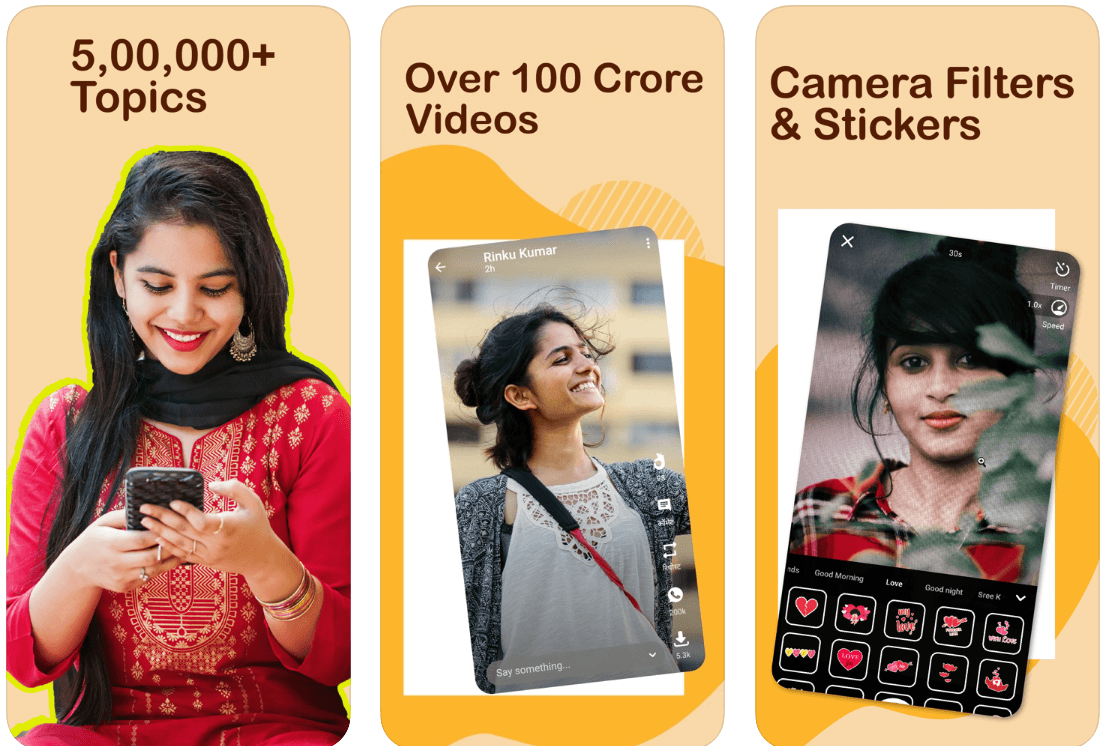 If you are looking for the best TikTok alternatives , then ShareChat can be an appropriate option for you. The app has an array of features to offer, which include animated video filters, different Emojis, dynamic face stickers, and many more.
Highlight:
It comes loaded with various chat rooms where you can meet strangers and make friends.

It is a multi-language application available in 15 different languages including Rajasthani, Urdu, Gujarati, Punjabi, Bengali and many other languages.

You can either choose to join its existing chat room or decide to make your own chat room.

 Get latest video updates in various categories including Trending news, fitness, makeup tips, etc.

Cinema, Funny videos, Fashion, Health & fitness, Entertainment are few of its chat room categories.
Must Read: 5 Best Ways to Download Embedded Videos For Free
8. Lomotif – Music Video Editor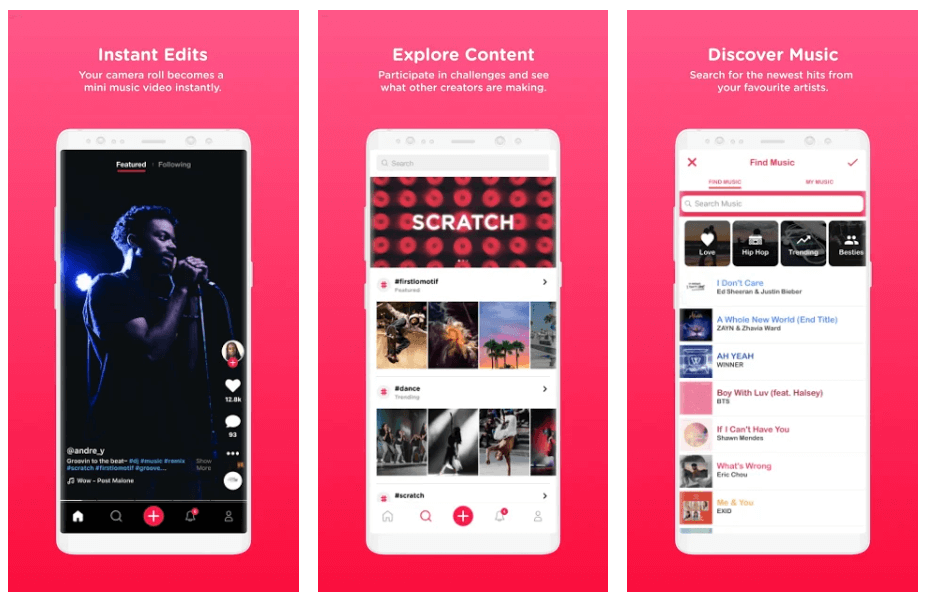 Lomotif is another best TikTok alternatives that you can pick. The app was initially launched for iOS users but was later introduced for the Android platform as well. 
Highlight
You can use it to record; crop, trim, zoom in-out your videos.

Moreover, it also allows you to add photos, video clips, music, and make a collage. 

You can use it to record Birthday and Anniversary messages, which can be shared on Facebook, Instagram, and other Social Media platforms.
9. Firework – Best Short Videos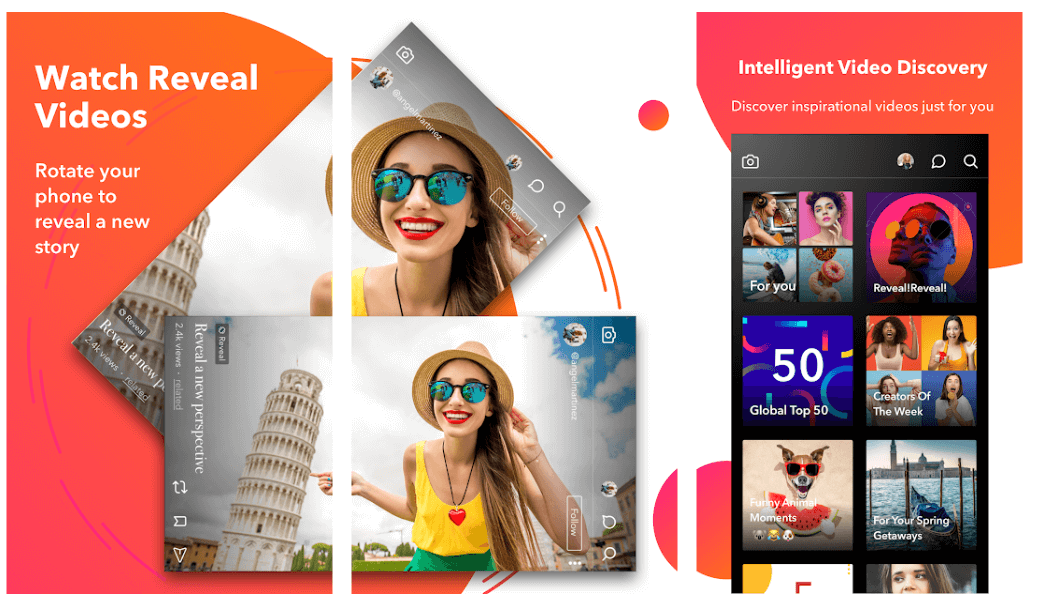 Firework is a relatively new entrant in the market. Use it to record videos and share them on Social Media. 
You can take part in various challenges to win fantastic cash prizes and rewards.
10. Shabaam – GIFs with Sounds!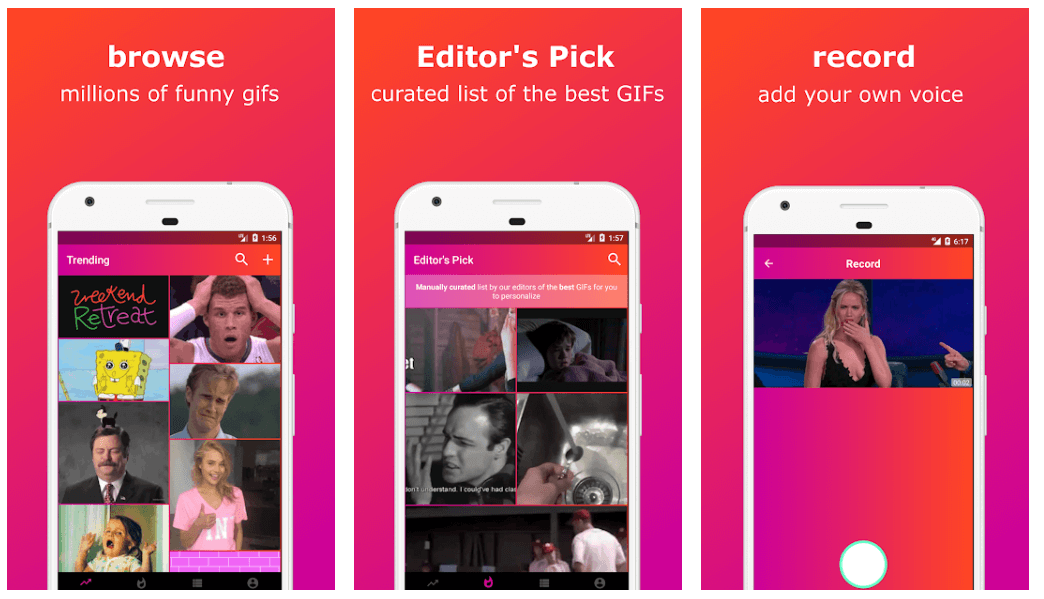 Our last pick on the list of best TikTok alternatives is Shabaam. With it you can make amazing videos and GIFs to celebrate an event with your friends and family. Use it to make videos, record audio, and dub your voice and share them. 
The current version is a beta release of the app, so you might see a few bugs while using it.
11. Flipagram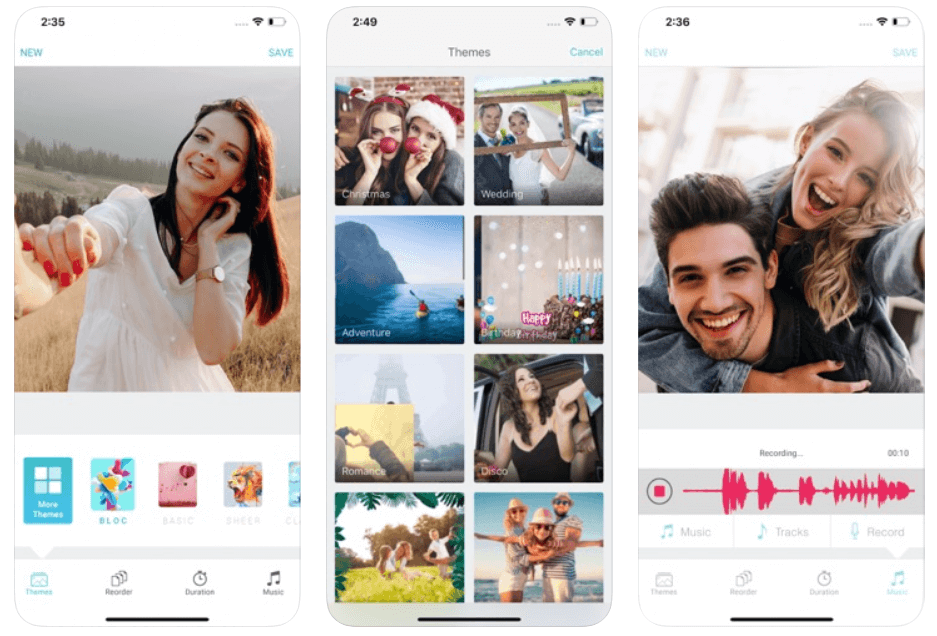 Flipagram is another video making an app similar to TikTok. It works beautifully on iOS devices and has a massive collection of songs. 
Use preset filters and editing tools to create stunning videos and mashups. 
Wrapping up
So these are some of the best Alternatives to the Tik Tok app. Pick the most suitable one to unleash your creativity and make stunning videos.
Each of the above mentioned best TikTok alternative Indian & foreign apps is loaded with unique and impressive features. Check out these apps and if you think we have missed out your personal favorite you can leave a comment. We will be happy to include it in or list. 
Prachi Dani is a technical content writer who specializes in areas of science and technology. She is highly up to date with technological transitions and transformations. Writing is not her passion but the only thing that carries satisfaction in life. If not writing, you may find her engrossed playing action games on her treasured smartphone.
Subscribe to Our
Newsletter

and stay informed

Keep yourself updated with the latest technology and trends with TechPout.
Related Posts