With your Mac device, you get a nice terminal program with MacOS, and it is responsive. This terminal is also capable of handling practically any command line job you throw at it. However, some users aren't really satisfied with the default terminal as no personalization options are offered when compared with other terminal emulator options.
There are a variety of emulator options available online. Below we have curated a list of 7 best terminal emulator for Mac. Go through the list and pick the most suitable option for your device. However, before proceeding with the alternatives we must learn how you can launch a terminal on your Mac device.
Options to Launch on Mac:
There are four alternative methods to launch the terminal on macOS.
If you wish to launch Terminal on a Mac, you should be aware that you may do so in a variety of ways, including the same way that you open any other application, as well as several additional methods. You can find a comprehensive set of instructions for opening Terminal on your Mac machine further down this page.
1. Launch Terminal from Finder
The quickest approach is to launch Mac Terminal from the general list of apps on your computer. To do this, launch the Finder application, click the Applications menu item, and then look for the Utilities folder in the list of all applications that appears. You'll find the program Terminal.app in this section. To open it, just click on it twice.
2. By utilizing Search bar in Spotlight
Launch Spotlight by simultaneously pressing and holding the Command key and the space bar shortcut, and in the pop-up window that appears, begin entering the phrase "Terminal." You will be able to locate the program that you want; all it takes is a click to launch Terminal.
3. Through Launchpad
Launchpad may be accessed from the Dock; once it's open, go to the "Others" folder. You'll find the Terminal app in this section. To open it, click on it.
4. Use Siri
Naturally, utilizing Siri is yet another and maybe the quickest method to launch Terminal on a Mac. You may access Siri either by selecting its icon in the menu bar or by launching it from the Applications folder. Simply stating "Open Terminal" will do in this situation. The end of it
List of Best Terminal Emulator for Mac
The following section explains in detail about MacOs best terminal emulators. Read the description, pros, and cons of each to select the most suitable alternative.
1. ZOC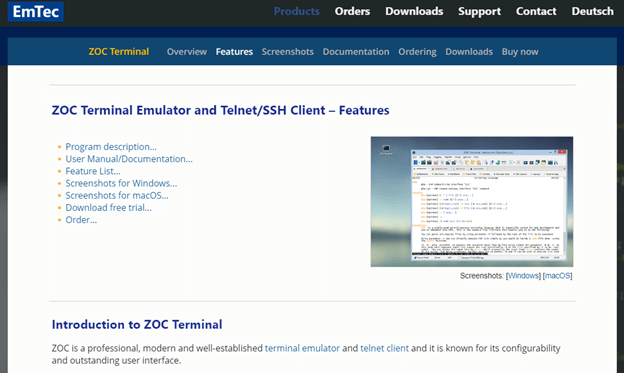 The first option on our list of Mac best terminal emulators is ZOC. It is often recommended as the method of choice for individuals with higher experience. You will receive excellent support for tabs with this Terminal. Moreover, you will easily be able to operate numerous terminal sessions at the same time through ONX, SSH, telnet, or other terminals.
In addition to that, the emulator is very modifiable and is considered reliable by Mac users. Support for the mouse and keyboard, pass-through functionality, and line graphics are some of the most important features.
Pros
Pleasant point of contact
Automatic
Cons
Costly when compared to other options
Also Read: Best Free Mac Cleaner Apps to Clean and Optimize Your Mac
---
2. Kitty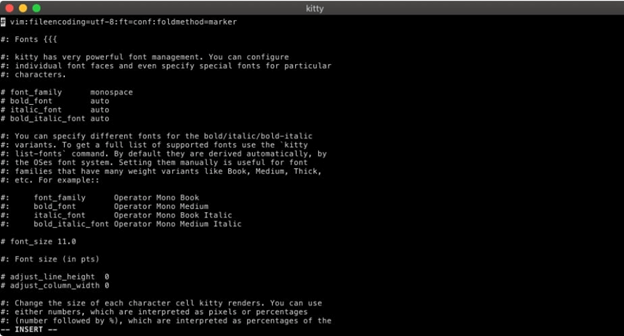 Next one on our list of the best terminal emulator for Mac is Kitty. It comes packed with a variety of features. These include multiple copy-and-paste buffers, attention tracking, bracketed paste, and many more. Additionally, it makes advantage of the graphics card to provide a swifter and more even performance.
Pros
Provides support for various hotkeys.
Capacity to generate directives on an individual basis.
Quick action and performance
Cons
Occasionally sluggish
There will not be a configuration refresh.
---
3. iTerm2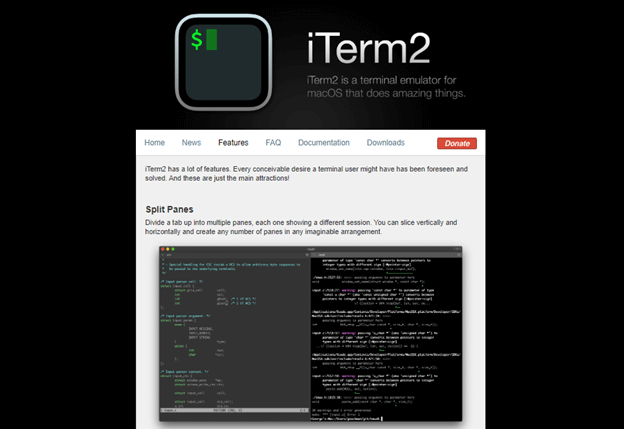 iTerm2 is the next MacOs best terminal emulator on our list. It is a free amazing Terminal for Mac, and it auto-completes the commands. Moreover, this fastest terminal emulator for Mac allows numerous profiles, gives you the option to conduct high-end modifications, and a lot more.
This terminal emulation software for Mac is the greatest program available, regardless of whether you are a novice or an experienced user. You may also increase your productivity by dividing a single window into many tabs by using this functionality.
Pros
Playback begins immediately
Effective in one's job
There is a large amount of room for personalization.
Cons
Mac OS 10.14 or a later version is required.
Lack of support for RTL
Also Read: Best Image Viewer for Mac
---
4. MacWise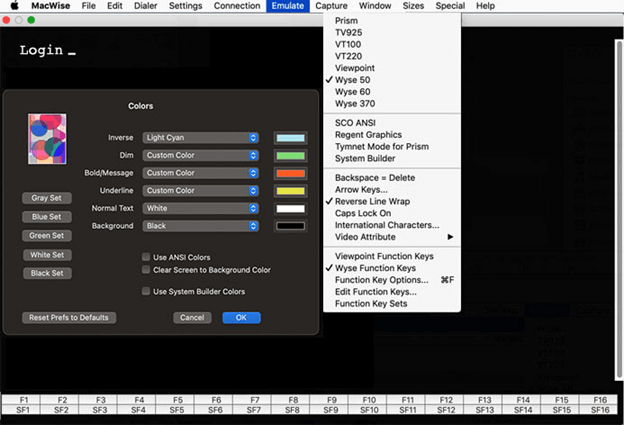 MacWise is another best terminal emulator for Mac on our list. It has a relatively streamlined appearance. It was developed to be compatible with a diverse range of communication protocols and network configurations.
This MAc best terminal emulator is versatile and can simulate a wide variety of terminals. These include the Wyse 50, ADDS Viewpoint, DEC VT100, Prism, VT20, Wyse 60, Wyse 370 and many more. You even have the option of adding some specialized functionality to this terminal emulator for Mac.
Pros
Makes it possible to log in to the Mac Unix Shell.
Maintain compatibility with a wide variety of network protocols and connection types.
Minimal design
Cons
Occasionally sluggish
Comparatively expensive
---
5. Commander One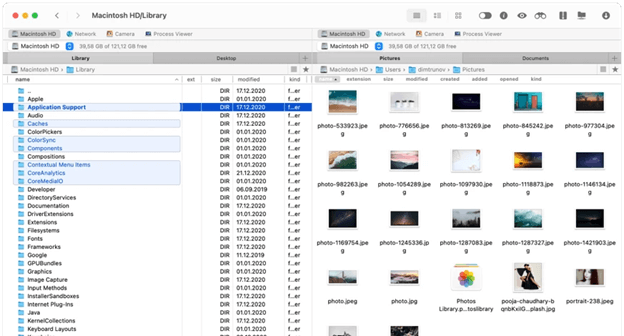 The next best Mac terminal emulator for Mac is known as Commander One. It is quite powerful. It is a highly effective Mac Terminal emulator in addition to being a very quick file manager. You can run commands without leaving the app's UI by bringing up Terminal with the use of hotkeys and bringing it into focus. In addition to providing support for cloud storage, FTP, and SFTP, this fastest terminal emulator for Mac also has a highly configurable interface.
Pros
Endless capacity for tabs.
Offers support for FTP, SFTP, and FTPS
Compatible with mobile devices running iOS, Android, and MTP
Cons
There is no support for a feature that allows multiple renaming.
Lacks directories.
Also Read: Best Widgets for Mac to Use
---
6. Power Term InterConnect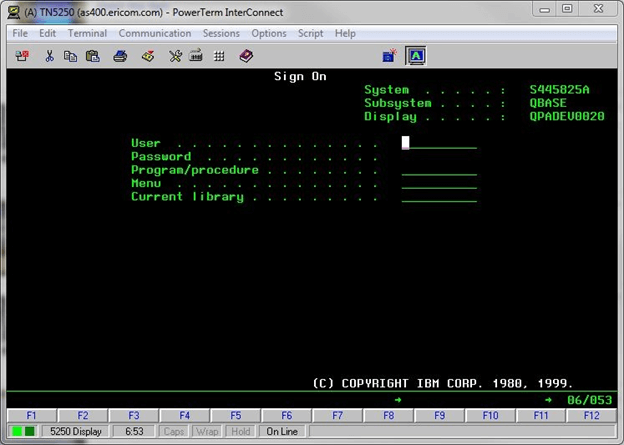 The next one here on our list of Mac best terminal emulator is PowerTerm InterConnect. It is an excellent choice as it offers extensive support for more than 30 different languages. Additionally, it works with a wide variety of hosts. The robust support for SSH and SSL security is the highlight of this MacOS best terminal emulator.
Pros
Free of Charge
Provides support for more than 30 different languages
Security provided by SSH and SSL
Get Power Term InterConnect Here
---
7. Hyper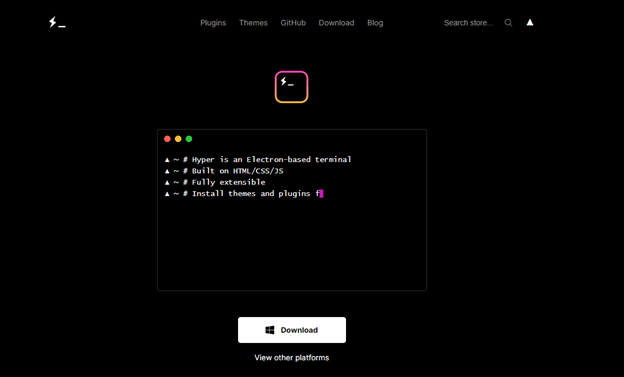 If you want complete command over your Mac, you should give considerable thought to using the Hyper Terminal program. This best Terminal emulator for Mac enables you to simultaneously access a number of tabs.
The user interface is quite standard. This is because HTML, CSS, and JavaScript were used in the development of the emulator. In addition to that, it comes with the plugins that may boost the overall productivity of the program.
Pros
Offer a variety of shortcuts
You won't have any trouble splitting the terminal.
Availability to add one's own custom CSS
Cons
Occasionally sluggish
Requires multiple resources
Also Read: Best Free Mac Windows Manager
---
Closing lines on Best Terminal Emulator for Mac
You are now familiar with all of the great terminal emulators for Mac that you may use in lieu of the Terminal. However, if you think we missed out on your recommended alternative, do let us know in the comments. In case, you have any questions or suggestions regarding the content drop them in the section below.
If you found the guide helpful, don't forget to subscribe to our blog to get updates directly delivered to your email. For more, tech updates, news, tips, and tricks follow us on Facebook, Pinterest, Twitter, and Instagram channels.
Akshara is an Engineer turned Technical Writer. She is a tech reader who aims to deliver the best of her knowledge to the readers without complicating it. If not writing you can find her in the kitchen, because no place serves the good tea.
Subscribe to Our
Newsletter

and stay informed

Keep yourself updated with the latest technology and trends with TechPout.
Related Posts