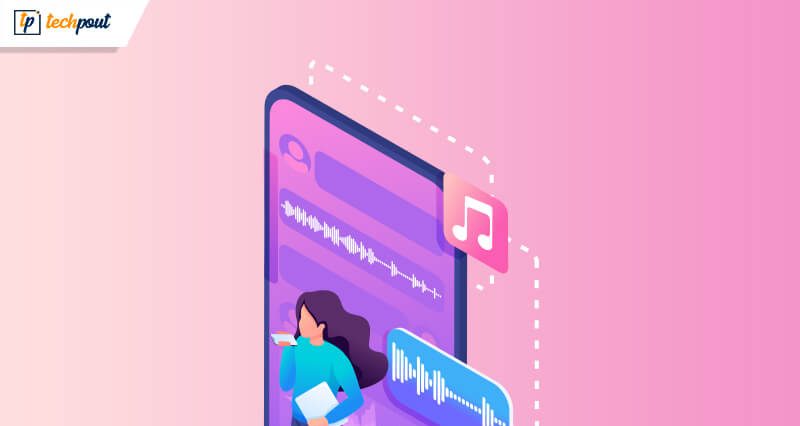 All of us have had a ringtone at some other time. We all have used the pre-recorded tones on our smartphone, but have you ever thought of creating your personalized tune.
Well, you can now record your ringtone with the help of the best ringtone apps for android. Use these apps to cut and record a specific part of your favorite music track, an audio file, and use it as an alarm notification or ringtone. 
Here's is a complete rundown of some of the best ringtone maker apps for Android in 2020. Let's have a look at some of them. 
Here is the list of 10 Best Ringtone Apps for Android:
1. Ringtone Maker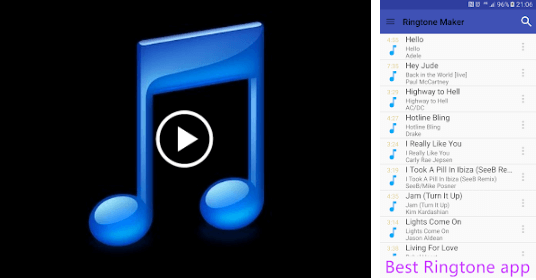 Ringtone Maker is one of the most popular and best ringtone apps. It allows you to create your ringtone, notification tone, and alarm tone by using various MP3, MP4, AMR, AAC, 3GP files. 
Use this incredible app to record your personalized caller tune, set the start and end time by dragging the arrow along the timeline. You can also do so by pressing the Start and End button to record the timings or by specifying the timestamps manually.
Moreover, it comes with all other essential features, including Volume adjustment for MP3, Fading in and out for MP3 files. 
2. MP3 Cutter and Ringtone Maker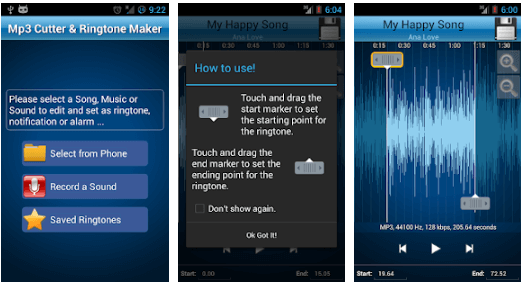 This one enjoys the maximum number of downloads. You can cut your audio and mp3 files to make your alert tone. You can save the cut results on an SD card. 
Download this incredible tool today to edit and trim your favorite song to make your personalized ringtone. Most importantly, this easy to use device comes for free and supports multiple formats, including WAV, MP3, AAC, and AMR.
It also provides you an option to delete the recorded tunes. With its high-end functionalities, MP3 cutter surely deserves a place in the list of best ringtone apps. 
Read Also: 10 Best Free Music Making Apps to Make Your Own Music
 3. Cellsea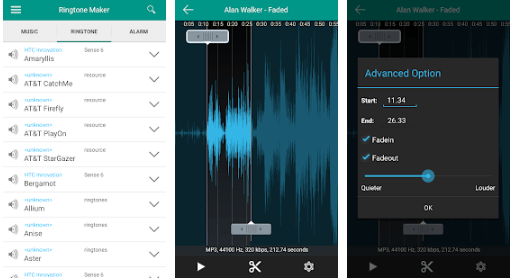 With its multiple benefits, Cellsea can assist you in several ways. Use it to customize your ringtones and even wallpapers. 
The best feature of this ringtone app is that it supports multiple music formats, including MP3, MP4, WAV, 3GPP, AAC, and many others.
Download it using the below link and try playing with your favorite music files.
4. Ringtone Maker: MP3 cutter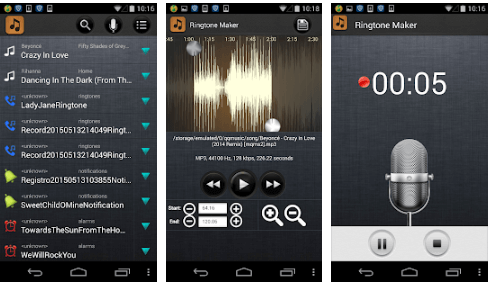 MP3 Cutter is another powerful ringtone maker app that supports easy cutting and trimming of music files. You can edit any songs from your music gallery using this stunning application. 
You can also record a live caller tune using this simple application at no cost. It also works as a ringtone cutter, alarm tone maker, music editor, and notification tone editor and supports almost all music formats.
5. MP3 Cutter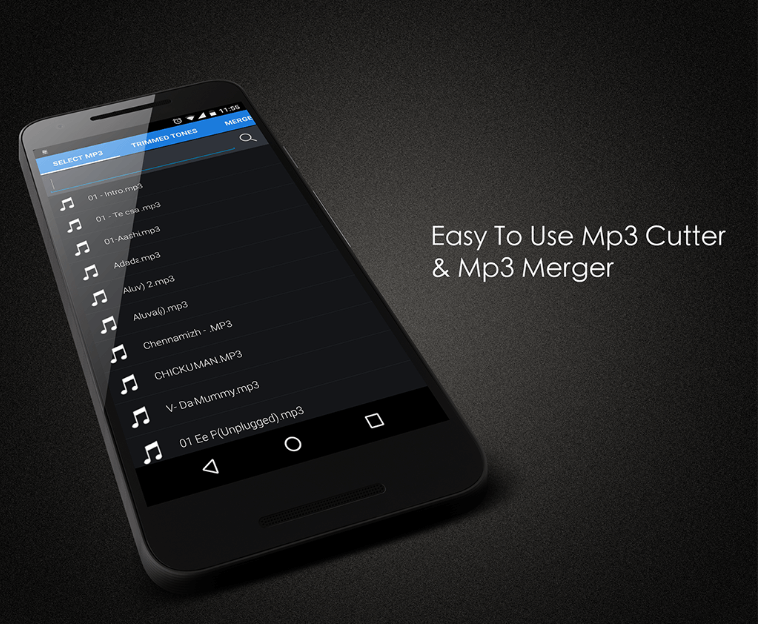 If you are looking for the best ringtone editors app for your android devices, MP3 cutter can be the most suitable option for you. 
It offers an easy and convenient way to cut and trim music files, merge audio files, and create your personalized ringtones, notifications, and alarm tones.
Music editing with MP3 cutter is effortless and fun. All-in-All this free app undoubtedly deserves a try.
6. Ringtone Maker Mp3 Editor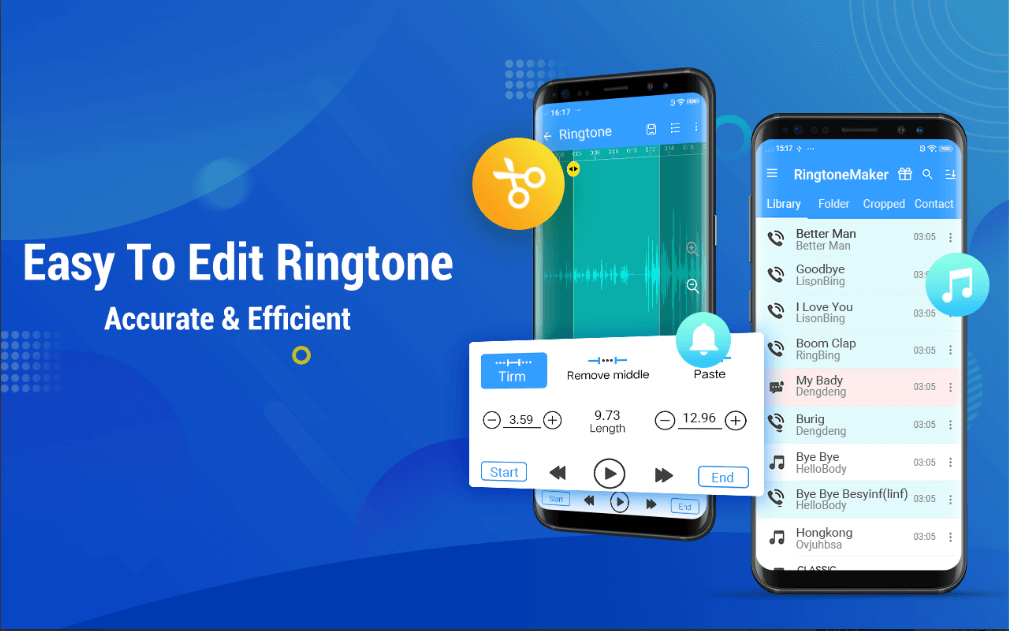 Next in the list of best ringtone apps is "Ringtone Maker MP3 Editor". Use it to select your favorite music piece, cut it, and save it as a caller tone, alarm, notification tone, and many more. 
It works very fast and is exceptionally easy and straightforward to use. Use its touch interface mechanism to mark the start and endpoints of your audio file.
Try it today to enjoy your customized tone. 
7. Ringtone Cutter and Ringtone Maker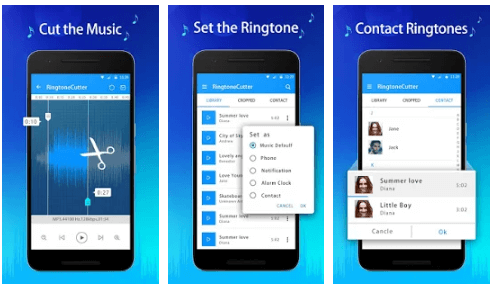 The standout feature of this best ringtone tool is that you can create your tones without worrying about its length. Use this convenient and straightforward application to create notification limits without any limits.
All you need to do; it follows a simple procedure: 
Choose a music file and select the most loved part of it.
Press "Save." 
That's it. Use the edited music file as your alarm tone, SMS tone, etc. 
   8. MP3 Cutter and Ringtone Maker – XCS Technologies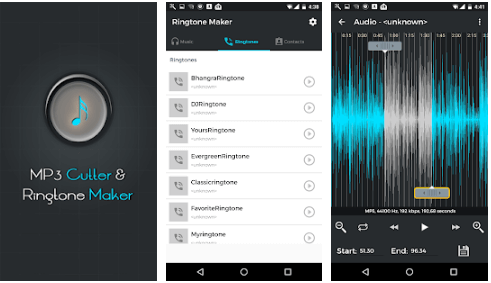 If you are searching for an advanced ringtone app, then "MP3 Cutter and Ringtone Maker" should be the choice for you. 
Working with it is exceptionally easy, choose your music file, select the part to be chopped, save it, and use it as a ringtone later on.
You can also view the edited piece and enjoy high-quality files with this impressive application. Download it today to see how it works.
 9. MP3 Cutter and Ringtone Maker – Lakshmanan Anbalagan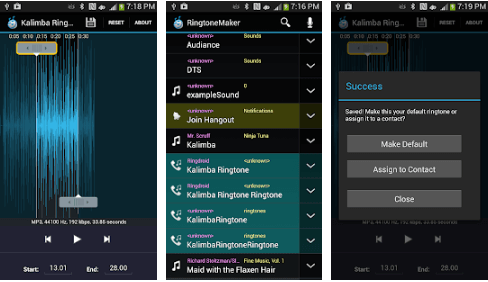 Use this stunning tool to create your personalized ringtones, notification, and alarm tones from various audio formats.
Just mark the start and end limits of your tone with its touch interface functionality; alternatively, you can also do it manually by fixing limits.
Make your custom tomes with the best and free ringtone app. 
10. Audiko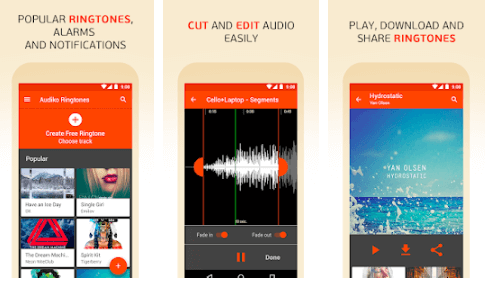 This best and free ringtone app for android comes with a massive collection of hip-hop, party, classic, rap, and rock music that can help you relax your mind a bit.
With its easy to use interface, Audiko is a must-have for all music lovers. Use it to cut and edit your music files. You can install the application by using the below link.
Final Words
So, these are some of the most popular and best ringtone apps for Android gadgets. Use them to make custom ringtones for free.
Cut and trim your favorite MP3 file and use it as a notification tone, alarm tone, and ringtone.
Image Source: Google Play Store
Prachi Dani is a technical content writer who specializes in areas of science and technology. She is highly up to date with technological transitions and transformations. Writing is not her passion but the only thing that carries satisfaction in life. If not writing, you may find her engrossed playing action games on her treasured smartphone.
Subscribe to Our
Newsletter

and stay informed

Keep yourself updated with the latest technology and trends with TechPout.
Related Posts