Microsoft's Next Xbox Series X Console is Coming in Holiday 2020
Published Date :
Dec 18, 2019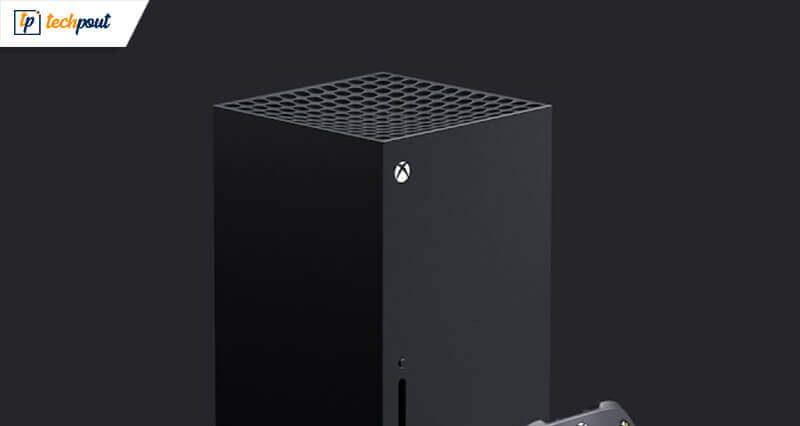 Project Scarlett, the codename of Microsoft's next Xbox, is all set to release in the holiday season of 2020. The new game console Xbox Series X is Microsoft's fourth major gaming console and is more powerful than any existing Xbox so far. It is capable of supporting games from the older generations of Xbox. 
The first thing Microsoft's Xbox head Phil Spencer said about the latest game console was, "For us, the console is pivotal to our experience. We heard you – a console should be designed, developed and optimized for one thing, and one thing only and that is gaming." 
This was announced deliberately to show that Microsoft has shifted its focus from entertainment to gaming that happened in the case of the previous Xbox One. 
Therefore, the first things which were paid detailed attention while developing the upcoming Xbox are the specifications that would make Xbox more appealing to the gaming audience.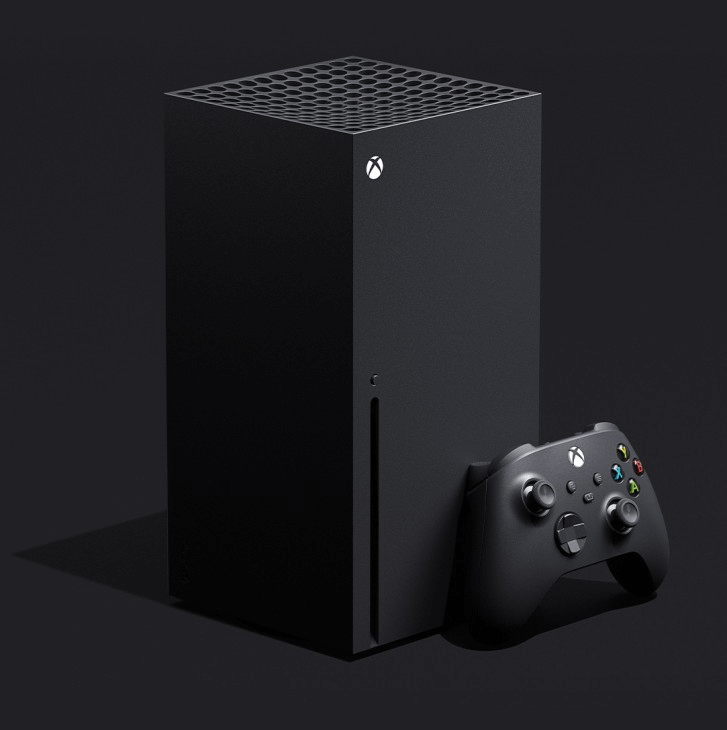 Following are the tech specs of Xbox Series X:
Processor – AMD "Navi" processor ("SoC")
Memory – GDDR6 RAM
Optical Media Drive – Blu-ray disc drive
Storage – Solid-state drive
Microsoft claims that the hardware technology of Series X is capable of harnessing 8K visuals and up to 120 frames-per-second. The speed of game loading owing to the integrated flash storage feature is also expected to improve with the new game console. Although, the actual output is expected to be at 4K.
Coming to the external design and appearance, it has a vertical, monolithic structure and this time the designers have avoided the AV rack form-factors that were quite an evident part of the older generations of Xbox. However, the Xbox Series X can also be placed horizontally.
The Xbox logo is placed on the top left corner which glows and is most likely to be the power button. At the front, there is a vertical disc slot with an eject button above it. There is also a single USB – A port along with an additional button next to it. 
The top of the framework has a ventilation grille like appearance with a green light glowing below it. Experts are guessing it to be the thermal and cooling solution. Its probable principle function will be to expel out the hot air from the top.
The back of the upcoming game console is, at the moment, not revealed in any of the promotional activities. The game controller has been redesigned so that it does not pose a problem with multiple hand usage. It has a D-pad and in addition to this, there is a new DualShock 4-style Share button that will help in sharing screenshots quickly. The new controller will exhibit more compatibility with Windows 10 and Xbox One X game consoles.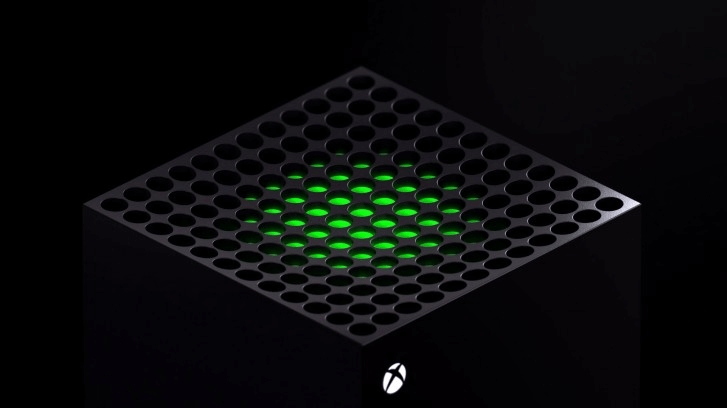 Other than this, the Variable Refresh Rate (VRR) will be responsible for matching the display refresh rate with the output frame rate on compatible device screens. This will not only enhance the visual experience but also ensure comfortable viewing without causing any stress to the eyes.
Another beneficial feature is the Variable Rate Shading (VRS) that will control the shading areas dynamically so that shading doesn't occur in unwanted areas and also ensure that the GPU can put an impetus on the areas which will improve the performance without compromising the image quality.
The obvious affinity for games has led to the development of the next-gen Xbox Series X. Lots of game developers have already immersed themselves in designing mind-blowing games for Project Scarlett both inside and outside of Microsoft. 
"Senua's Saga: Hellblade II's" trailer was revealed which displayed unusual textures, lighting, particle effects, awesome animation effects, and material details. Another impressive trailer of "Halo Infinite" was also released.
Several next-gen games like "The Elder Scrolls VI" and "Starfield" from Bethesda Softworks are also under development to feature on Series X. People are also expecting the "Call of Duty" game and "Assassin's Creed" game to be a part of Series X.
Thus, Project Scarlett undoubtedly seems to be promising enough to justify the wait needed for it. Furthermore, it is not wrong to say that Project Scarlett has more long term futuristic prospects than just being limited to be a next-gen gaming console. Microsoft aims to ultimately make gaming possible on all kinds of devices. 
READ ALSO:- Microsoft's 'Your Phone App' Can Now Make & Receive Phone Calls via PC
It is already in talks for creating a Netflix-like video game streaming solution with Project xCloud and Project Scarlett is supposed to serve as the foundation stone for the same.
Snigdha is a technical content writer with expertise in the field of science & technology. Though she has a very diverse academic and professional profile yet she finds writing to be a creative form that she was unable to explore so far. When not writing, she can be found indulging in other forms of creativity like painting or travelling.
Subscribe to Our
Newsletter

and stay informed

Keep yourself updated with the latest technology and trends with TechPout.
Related Posts