Microsoft Office Mobile App Combines Word, Excel, PowerPoint in One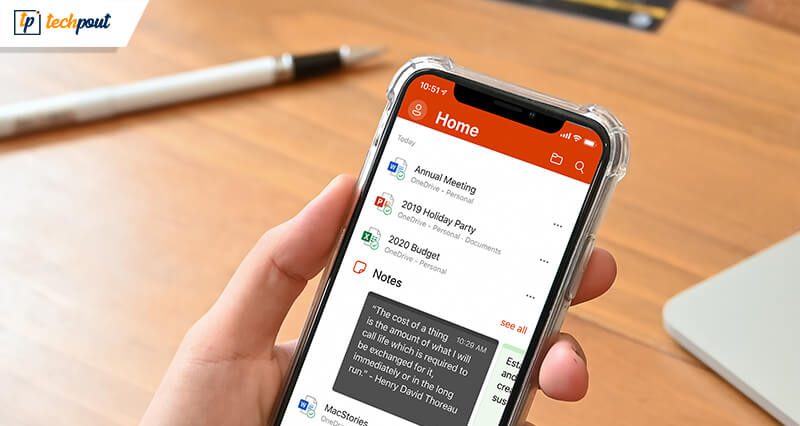 Are you a frequent Excel, Word, and Powerpoint user? Microsoft brings excellent news for you! Recently, at the Microsoft Ignite conference in Orlando, Florida, Microsoft officially announced that Microsoft team would soon publicly test the latest version of the Office app.
This new office app is now on a public review mode for Android. And it is on a testing level for Apple's iOS test flight program. Finally, with all its latest features, this office app is expected to be released on both iOS and Android by February 2020.
The best thing about this App offers – it combines Word, Excel, and Powerpoint. As Microsoft says, this new App will help you to create original presentations, spreadsheets, and documents easily. You can also edit and view existing records.
This office app will also allow you to snap a picture of your document, and then you can make it an editable world file. You can also create PDF, or transform rows and tables from a page to an excel sheet.
This new office app will not replace existing apps. There are three apps already in the market, and the user must use the App, which fits best in his interests. However, we recommend this latest App as it occupies very little space and is easy to use.
There are various reasons for which Microsoft decided to combine all core office products. The individual Word, Excel, and Powerpoint apps are famous in both iOS and Android. Only on Android, each of them has more than 1 billion downloads.
Also Read: Microsoft's New Keyboards Come with Dedicated Office and Emoji Keys
And on iOS, these single apps rank among the best 25 productivity apps.
The new standalone Office app is about 90MB in size. This App saves your storage and can cut down your efforts to switch between various apps. It also helps to reduce the time and amount of maintenance required to manage and control the separate apps.
It is a tedious task to install separate apps and manage all of them. And as a solution, this new App has been launched with the latest updates. However, Microsoft has fierce competition from Google.
Google provides its docs, sheets, slide apps as a part of the G Suite. These all are productivity tools of G Suite, and comparatively google apps rank high on iOS than the Microsoft apps.
How Will You Access the Official App for Android and iOS in Public Review?
It is effortless and quick. Go to the Android and iOS Appstore to download the public review of the office app. It is available for free. No sign-in is required to get started, but logging in will give you access to your files and documents stored in the cloud.
Follow these steps below:
Step1. With the help of your email id Join the office mobile android preview group on Google
Step2. click to the 'join the group.'
Step3. After you join the group, you will receive a link. Select the option – 'Become a tester.'
Step4.You will get confirmation of successfully joining the testing program
Step5. Get early access to the App through play store
Prachi Dani is a technical content writer who specializes in areas of science and technology. She is highly up to date with technological transitions and transformations. Writing is not her passion but the only thing that carries satisfaction in life. If not writing, you may find her engrossed playing action games on her treasured smartphone.
Subscribe to Our
Newsletter

and stay informed

Keep yourself updated with the latest technology and trends with TechPout.
Related Posts