Microsoft to Bring Its Antivirus Software to Android & iOS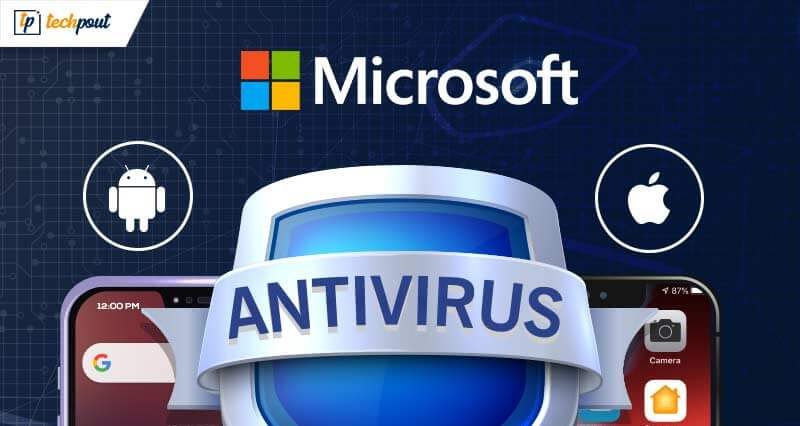 In the past few years, Microsoft has developed some quality-of-life apps for Android and iOS platforms. In addition, the Redmond-based company is planning to extend its Defender antivirus software to Android and iOS. Both of these mobile apps will be part of Microsoft's enterprise suite. 
The software giant is aiming to provide security solutions and full command line experience to millions of active Google and Apple users, amid growing phishing and malware attacks worldwide. Back in 2006, Microsoft introduced its very first Defender threat protection after a number of builds and is now acknowledged as Windows Defender for Windows users.
The company is planning to release the final version of its antivirus mobile app later this year. However, it will showcase a preview during the RSA Conference that will be held in Moscone Centre, San Francisco, from 23-27 February 2020.
According to a note shared by the company on Thursday, the Defender Advanced Threat Protection (ATP) will not only combat threats from third-party apps but will further share analytics with Azure Sentinel, Microsoft's cloud-native security information and event manager (SIEM) security teams, to "view and manage threats across Microsoft for future".
Alongside the mobile application, Microsoft will also be extending the ATP for Linux.
Moreover, Microsoft's corporate vice president, Rob Lefferts stated that "They [iOS and Android operating systems] are pretty safe but pretty safe is not the same as safe. Malware does happen on those platforms", he said adding that the ATP feature will tackle phishing attempts.
The company believes that the mobile Defender app will play a major role in phishing prevention as it will stop employees from accidentally revealing their personal information such as login credentials, credit card details, or other account information.
Read More: Avast Collected and Sold Users Web Browsing Data to Microsoft, Google and Others
For now, Microsoft isn't revealing exactly when and how the Defender antivirus app will be made accessible to the public.
Though, Microsoft's latest announcement indicates that the company is planning to break into the smartphone industry, after providing antivirus and security solutions to PCs for decades.
Earlier this week, the company launched its unified Office mobile app for Android and iOS that combines Word, Excel, and PowerPoint.
Last year, Microsoft also partnered with Samsung to sell some of its selected Android smartphones pre-installed with Microsoft apps like Word, Excel, PowerPoint, Skype, Outlook, etc.
The exact launch date of the defender antivirus mobile app is still unclear, but Microsoft's attempt to secure devices beyond Windows and macOS could turn out to be a great step considering the massive market share of both mobile operating systems.
Monil is a professional writer whose forte is absorbing a lot of data and help large technical organizations convey their message clearly across multiple products. An engineer by qualification, his affinity for design enables him to write to inspire, energize, and influence various audiences to uncover their true potential. When not writing, Monil is likely to be found listening to music, traveling, or simply excavating into his favourite cuisines.
Subscribe to Our
Newsletter

and stay informed

Keep yourself updated with the latest technology and trends with TechPout.
Related Posts