How to Know When Someone Unfollows You on Instagram

Gaining popularity on Instagram is no big deal but the trouble lies with maintaining that popularity constantly. Do you know why? Because of followers unfollowing you on Instagram. 
It is often difficult to keep track of your Instagram followers, especially on a professional or business account. Followers just come and go rapidly, so it becomes difficult to understand who are your forever followers. 
In a private account, you can at least see who you are approving, so you can remember a bit if someone has left your account. But in a public account, it's extremely hard to monitor the followers constantly.
Unfortunately, Instagram's policies are such that it doesn't reveal the information of followers unfollowing you. Therefore, on Instagram, it becomes very difficult to know who has viewed your Instagram profile and who are your followers and unfollowers.
Therefore, in this blog, we will help you understand how to see who unfollowed you on Instagram.
Check Unfollowers on Instagram:
Well, you can certainly employ some Instagram unfollower trackers to check who is unfollowing you on Instagram or else, you can manually check this. Let's get started with the manual method followed by the automated method.
1. Manual Way of Checking Instagram Unfollowers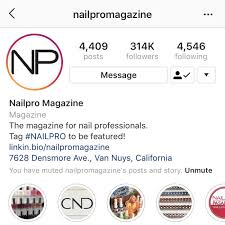 Certainly, this is cumbersome and time-consuming but if you have a small number of followers in your public Instagram account or have a private account, then this method can work out for some time.
From the profile page, you get to look at the count of followers that you have at any given moment. If you notice a reduction in the number of followers, then you can simply go to the list of your Instagram "Followers" and scroll down to see who unfollowed you on Instagram.
An alternative approach to this would be to directly check unfollowers from that particular person's profile.
If you approved a follower request (in case of a private Instagram account) or noticed someone starting to follow you from your Activity page on Instagram, then you can check after sometime if they are still your followers. 
You can go to that particular Instagram account (if you are an existing follower of that Instagram account or that particular account is an open account) and check from their list of "Following" if your profile shows up there. If not, then they have unfollowed your Instagram account sadly.
2. Automated Way of Checking Instagram Unfollowers
The use of applications is undoubtedly the best way to track Instagram unfollowers without much hassles. Applications can do a lot more than tracking your unfollowers and are extremely advantageous for professional Instagram account owners for tracking the overall performance of their Instagram account to gain prominence through the amazing platform of Instagram. 
Read More: 15 Best Instagram Tools For Marketer in 2020
Best Unfollower Apps for Instagram:
Below are some third-party apps that can be installed to effectively keep a count of your Instagram unfollowers.
A. Follower Analyzer For Instagram – Follower Tracker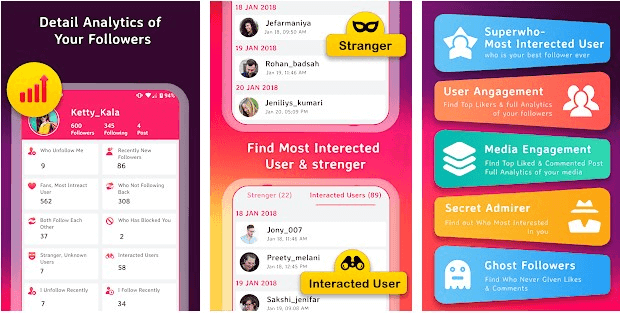 The best tool for knowing Instagram unfollowers, this app is another offering of the Follower Analyzer Tool. With an easy UI, it can generate reports for you to view who visited your profile along with the details of who unfollowed you. You can even get notified on who blocked your Instagram account.
It also provides several valuable insights on how your Instagram account is performing in terms of promotional activities and Instagram campaigns that you are running through your Instagram account.
It shows you which Instagram profiles like and comment on your posts actively. You can also see which are the top-performing posts. 
On the downside, this app comes with in-app purchases and ads but otherwise, it is a perfect application to monitor who unfollowed you on Instagram.

B. FollowMeter – Unfollowers Analytics For Instagram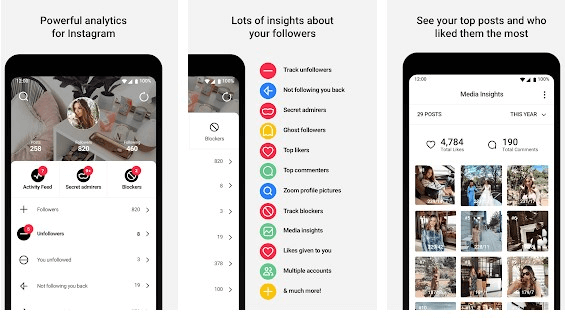 How about having a popular app in your kitty that can track your Instagram followers and unfollowers readily. This app has a huge user base with 10,00,000+ installs. With a lot of features and offerings, it helps you manage your Instagram account conveniently.
This application analyzes and provides insight on Instagram profiles that followed or unfollowed you. Interestingly, it can also show who are the ghost followers of your Instagram account.
Simultaneously, it can also show who likes your posts regularly and shows a list of people who visit your profile anonymously. You can also increase the number of followers as the discover section in the app shows relevant profiles who might be interested in following your page.
Conclusion
So, here are the ways in which you can know about who is following you as well as unfollowing you on Instagram. Knowing about Instagram unfollowers is made easy with the above-recommended applications.
It is essential to have authentic followers on Instagram as that's what helps to popularize your art or products. With the apps, it's not only easy to see who unfollowed you on Instagram but also managing your Instagram accounts popularity is a breeze.
Image Source: Play Store 
Snigdha is a technical content writer with expertise in the field of science & technology. Though she has a very diverse academic and professional profile yet she finds writing to be a creative form that she was unable to explore so far. When not writing, she can be found indulging in other forms of creativity like painting or travelling.
Subscribe to Our
Newsletter

and stay informed

Keep yourself updated with the latest technology and trends with TechPout.
Related Posts