Everything You Need To Know About New Microsoft's Chromium Edge Browser
Published Date :
Jan 25, 2020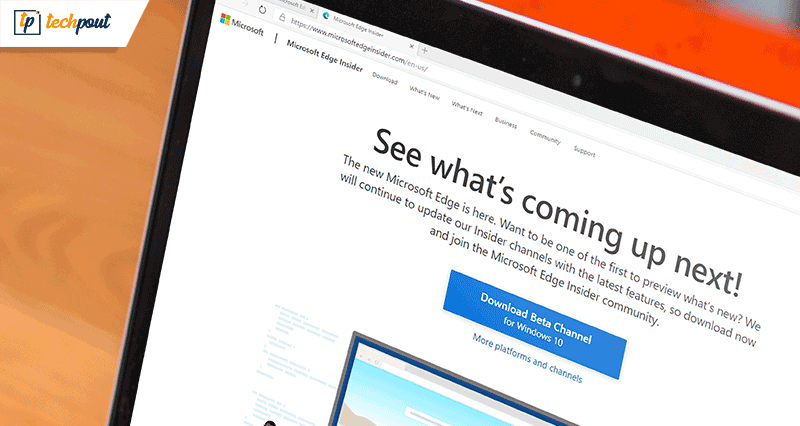 Back in 2015, Microsoft declared the replacement of Internet Explorer with Microsoft's new Edge browser. And, on January 15, 2020, Microsoft rolled out the Microsoft Chromium Edge Browser via Windows 10 Update.
Internet Explorer was launched in 1995 and was then based on the Mosaic web browser's technology. Even with the development of the initial version of the Edge browser, Microsoft was unable to rule the world of web browsers.
Microsoft has been envisioning long enough to integrate all its services, and hence has been intending to have an efficient browser product instead of relying upon external browsers, like Chrome, Firefox, Opera, etc.
We will first start with the basic question of what is the new Edge browser, and then move on to the other nitty-gritty. 
What is the New Microsoft Edge?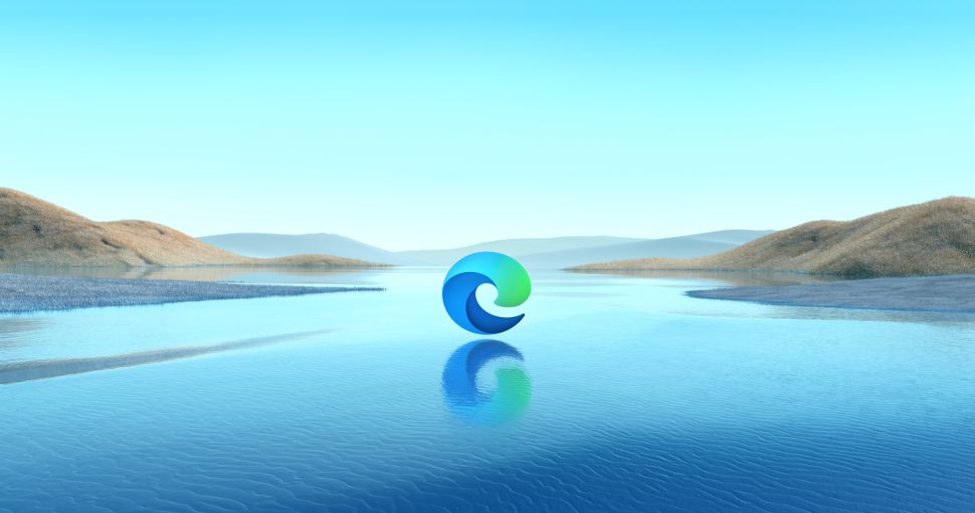 It is the new version of the Edge browser, based on the open-source technology called Chromium. The project was initiated under the codename of "Anaheim." 
The Edge browser is more promising in terms of app support, browser extensions capabilities, and developer accessibility. It is absolutely free to download and will be available as a built-in application in the upcoming devices of Microsoft and Windows 10 products.
Microsoft Chromium Edge Features to Look Forward To:
Microsoft Chromium Edge browser is not just a web navigation tool but is also going to be a platform to attract traffic towards Microsoft's native Search Engine – Bing. Bing will be the default search engine in this browser. The principle purpose of incorporating this search engine is to generate revenue from browsing activities. 
Let us look into feature enhancements in detail.
Device Support
This new web browser of Microsoft happens to be a cross-platform browser, available on all sorts of devices. It will be accessible on computers running on Windows and Mac. It will also be available on smartphone platforms such as  Android and iOS.
Due to cross-platform support, data syncing would happen very conveniently.
Optimum Privacy & Data Security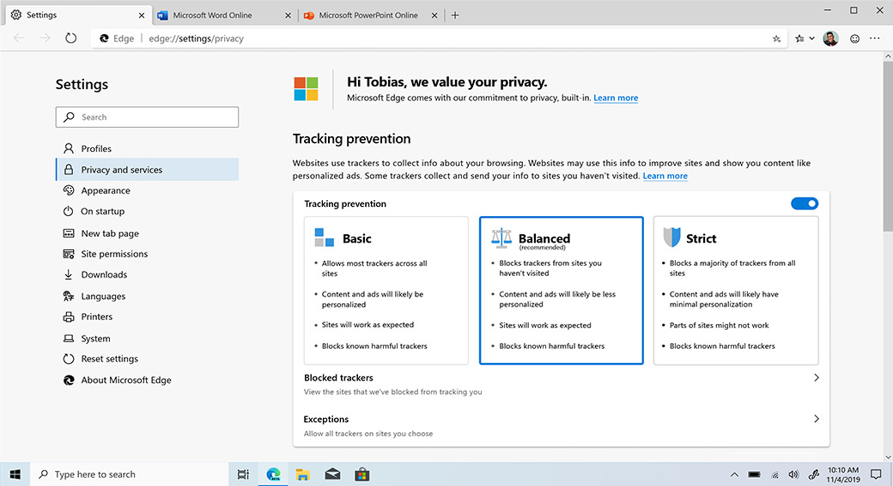 Microsoft's new Edge browser and Bing Search have been designed to regard user privacy. Not only will Microsoft protect you against online scams, malicious websites, and malware attacks, it will also prevent unauthorized access to your browsing data.
They have also promised to maintain complete transparency about user data collection and would also provide users with the choice of making informed decisions. It will be equipped with a built-in tracker blocker. 
Microsoft is committed to providing enhanced user controls for the same purpose and would comply with the customized settings applied by the users for data collection. 
There are three kinds of user control's available, viz; Basic, Balanced, and Strict.
The ultimate goal of Microsoft is to provide a safe and secure browsing experience to users without worrying about private information and data leakage instances.
Browse Smarter: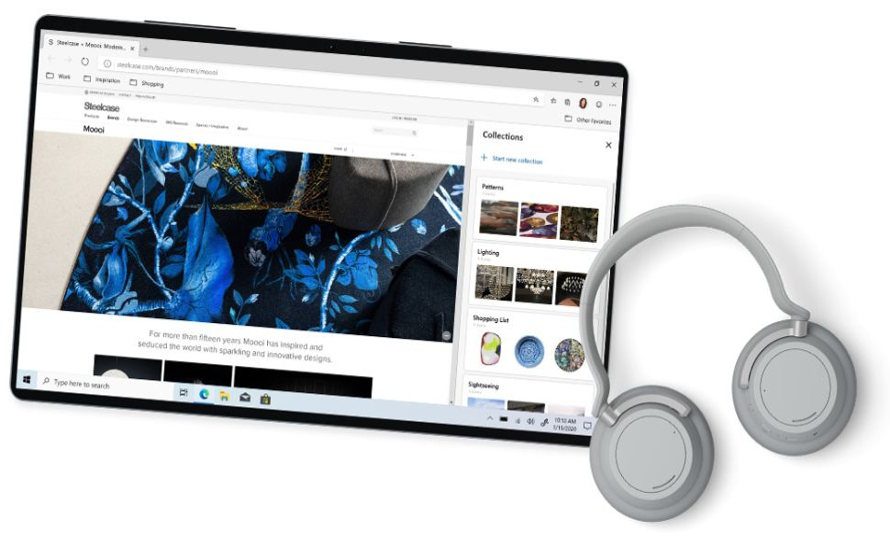 A major purpose that the latest Edge browser is expected to serve is to promote Microsoft's paid products. 
There will be unlimited access to Chrome extensions (as it is built on the Chromium codebase). Thus, bookmarks and browser extensions could be easily exported.
There will be a host of Microsoft Edge Browser extensions available on this web browsing platform like Amazon Assistant, AdBlock, etc.
The Microsoft Edge Addon Store will have a huge range of smarter products to customize the browsing experience.
Availability of optional Dark Mode, which is the current tech craze.
Numerous color schemes.
Aesthetic interface.
The homepage layout can be personalized as per the following format:
"Inspirational" format – High-resolution images will be used as the background.
"Informational" format – Rely on text-heavy items, like social media posts and news.
"Focused" format – will keep it clean and simple.
It is also expected to have unlimited access to Microsoft accounts and enhanced support to Office 365 products. 
The Collections feature will help to gather, store, organize and share web content.
Tools will be provided to ink PDF's, mark-up documents, and export contents from the Edge browser to Word or Excel.
It will also retain the previous features like tabbed browsing capability and incorporated Cortana voice assistant.
Along with all this, it has also upgraded the new Microsoft Chromium-based browser with 4K video streaming capability and Dolby audio support.
Search & Earn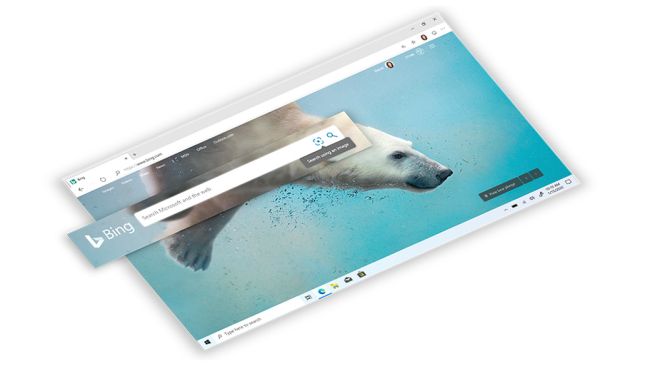 Microsoft Edge is also providing a lucrative offer to attract users by letting them earn rewards points for gift cards or donations to charities while searching the web with Bing.
Business Ready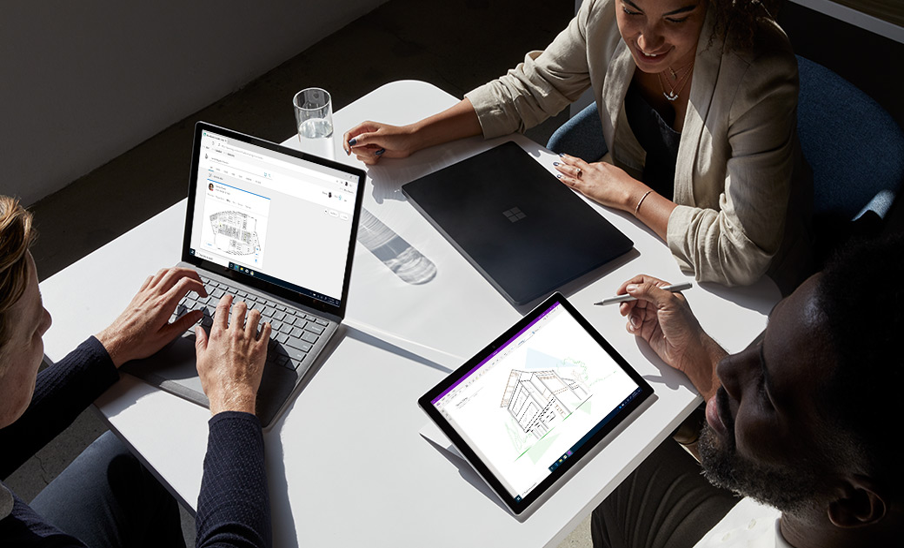 The upgraded Edge browser has superior compatibility and performance to support business enterprises. It will also provide high-grade security and will be enabled with a lot of productivity web tools for supporting enterprises. There will also be an Internet Explorer mode.
Getting Started with Microsoft Edge Browser
Check Whether Edge is Installed
First of all, you can check if it is already installed as it would have been pushed to the existing Windows 10 systems with the last update that happened on January 15, 2020. You can use the following path:
Start > Search for Microsoft Edge > Settings of the application > General tab > See the "About this app" section.
(If it's still showing Microsoft EdgeHTML, then it's not updated yet as the new browser is based on Chromium).
Install Edge Automatically
If it is not yet updated in your system, then you can use the following path to install the latest version of Edge browser automatically:
Settings > Update & Security > Windows Update > Click "Check for Updates" button.
Install Edge Manually
You can directly visit the Microsoft Edge website, download it and complete the setup procedure by following the prompted steps.
Conclusion
Since the time the World Wide Web came into existence, Microsoft has intended to occupy the web-browsing space predominantly. Although Internet Explorer provided initial success it later started lagging in the web browser market due to the arrival of better browsing platforms which led to the dropping of Internet Explorer's market share to single-digit.
With Microsoft Edge browser, it seemed that it would offer the ultimate solution to dominate the browser market, yet the HTML based browser failed to do so.
Finally, we now have the Chromium engine powered Edge browser that surely has received an all-round upgrade, imbibing the best from all competitor browsers and infusing them into this single efficient platform.
Image Source: Microsoft
Snigdha is a technical content writer with expertise in the field of science & technology. Though she has a very diverse academic and professional profile yet she finds writing to be a creative form that she was unable to explore so far. When not writing, she can be found indulging in other forms of creativity like painting or travelling.
Subscribe to Our
Newsletter

and stay informed

Keep yourself updated with the latest technology and trends with TechPout.
Related Posts