All You Need To Know About Google Pixel 4 & Pixel 4XL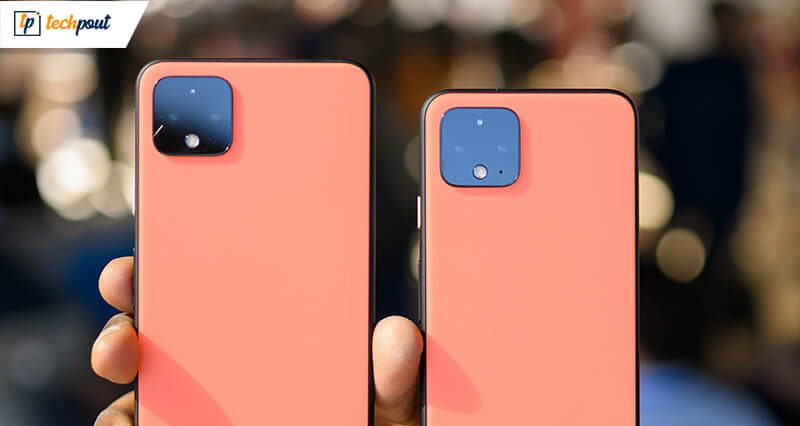 Can your smartphone be your lifesaver too? Yes, you read it correctly, Google's new Safety app can now detect car crashes and save your life. Also, read ahead to find out about the all-new other exciting features of Google Pixel 4 and Pixel 4XL
So far, smartphones used to get better every year in terms of camera, storage, and display features as well as battery capacity. But this year, there is something more in store for people who consider their smartphones to be their life's power source.
Features of Google Pixel 4 and Pixel 4XL
Google's latest phones, Pixel 4 and Pixel 4XL are to be launched in October of 2019. Both phones are similar in a lot of ways. The comparative information below will make you aware of the most important features of Pixel 4 and Pixel 4XL.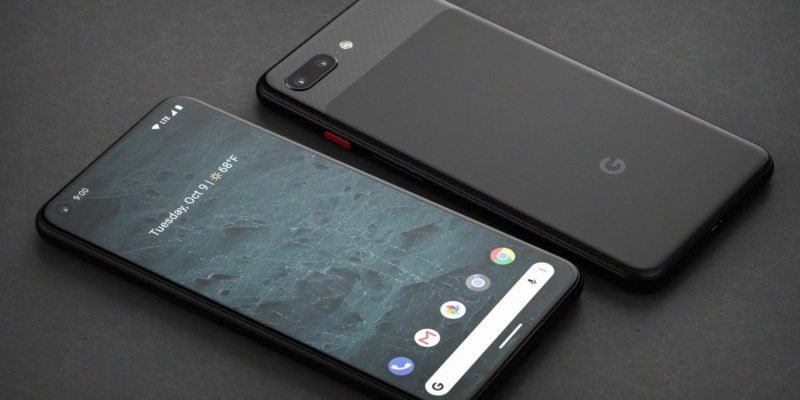 1. Enhanced Display
Pixel 4 has an FHD display with 444 pixels-per-inch density whereas Pixel 4XL has a higher definition, with a QHD display and a pixel density of 537 PPI. Google has also reproduced the 'Smooth Display' feature by improving the screen refresh rate to 90Hz.
2. Improved Design & Appearance
With a single design panel from top to bottom, the two back cameras are packed in a square-shaped setup. Additionally, there is huge bezel fitted on top of these phones and Soli radar chip inside the top bezel. The Soli radar chip helps in performing air gestures for navigating on the phone. The selfie camera has 3D face recognition sensors that can provide secure face recognition to unlock the device.
Pixel 4 measures about 5.7 by 2.7 inches while Pixel 4XL measures about 6.3 by 2.9 inches along with OLED screens. Known as the "Oh So Orange" collection, both the smartphones come in color variants of black, white and orange. Pixel 4 and Pixel 4XL also has Gorilla Glass 5 front and back protection, in addition to being dust and water-resistant.
3. Battery Capacity
Pixel 4 comes with a battery capacity of 2,800-mAh whereas Pixel 4XL has a 3,700-mAh battery, and both the phones are capable of wireless charging.
4. Processor & Storage
Both these devices are powered by Snapdragon 855, 6GB of RAM and 128GB of internal storage.
5. Price of Google Pixel 4 and Pixel 4 XL
From the pricing point of view, we have seen a slighter difference between them. Apart from the price, both smartphones are the same in many ways. Pixel 4 launching price is $799, whereas Pixel 4 XL costs $899. 
6. Camera Features of Pixel 4 and 4XL
Now comes the most exciting feature for selfie lovers and users who are fond of photography. The phones have an 8 MP front camera, and a 12 MP primary rear camera along with a 16 MP telephoto lens. With the phase-detect auto-focus, you can click great photos. The Pixel 4 can now display a live preview of what the photo will look like before you take it when you are using the HDR Plus picture mode.
7. Weight of Pixel 4 and Pixel 4 XL
Talking about the weight of both the models, then we have noticed that Pixel 5 XL's size is larger than Pixel 4. Pixel 4 XL weighs 6.81 ounces i.e., 193 grams. Whereas, the Pixel 4 model weighs 5.71 ounces i.e., 162 grams. Thus, Pixel 4 XL is a little bit heavier than Pixel 4.  
8. The Safety App
This feature is no doubt the future of smartphones and smart living. Although currently available only for US customers, the Safety app can not only detect a car crash but also automatically dial 911 and call for help. The Safety app detects the crash with the help of the Neural Core, which also powers the cameras.
Now that you have a fair idea about Google Pixel 4 and Pixel 4 Xl's features and functions, you can be certain of one thing that Google has taken a step further in making life smarter.
It has not just created a smartphone that helps in staying connected with the world and improved photography experiences but also for enhancing our lives in various other ways.
What Experts Say about Pixel 4 and Pixel 4 XL
It is the fact that the Pixel 4 series has a blended bag that obviously not for everyone. Well, if you want an Android stock that can capture fantastic pictures especially at night then you should definitely consider Pixel 4 and Pixel 4 XL. But if you are the one who cares about the battery life and wide-angle lens then you shouldn't waste your money on Pixel 4 and 4 XL. 
Prachi Dani is a technical content writer who specializes in areas of science and technology. She is highly up to date with technological transitions and transformations. Writing is not her passion but the only thing that carries satisfaction in life. If not writing, you may find her engrossed playing action games on her treasured smartphone.
Subscribe to Our
Newsletter

and stay informed

Keep yourself updated with the latest technology and trends with TechPout.
Related Posts