WhatsApp Still Isn't Safe: 5 Things You Must Know Before Using The Messaging App
Published Date :
Jul 28, 2019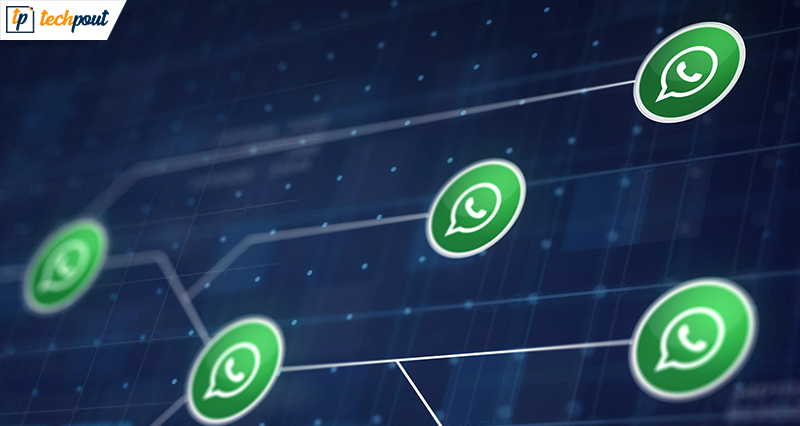 With a massive number of users exchanging approximately 65 billion messages daily, WhatsApp has undoubtedly become one of the most widely used online messaging platforms in the world.
Its gigantic platform has made it an easy target of miscreants raising severe security concerns.
Overtime WhatsApp has always tried to ensure the safety and security of its users by deploying end-to-end encryption but does not remain safe from digital crimes.
The article ahead will talk about some of the significant security drawbacks that need serious attention.
5 Major Security Threats That Every WhatsApp User Needs To Know:

1. Malware Threats
With its never-ending user base, WhatsApp has always been an easy target of cybercriminals. With it, you can access various websites, download apps, scan codes, and also use it as a messenger application on your desktop.
The downloadable app available on the Google Play Store and App store are primarily the official ones, but that isn't true anymore.
Cyber hackers, criminals are present all over the network spectrum, looking for vulnerable devices. They also affect your devices in the form of bundled software, which might put your system security at stake.
You may also fall prey to phishing sites which masquerades themselves as genuine and authentic platforms asking you to reveal your personal information like phone numbers etc. Collected data is then used to hack devices and spread spam on the internet.
The best way to keep yourself safe is to use only the official apps for all downloading requirements.
2. Data Sharing is not safe
Another major security drawback and loophole with WhatsApp is the vulnerability attached to the data shared over it. Media files, including images, videos, and audio files, are not entirely secure and can result in privacy risks and content manipulation.
Fortunately, the end-to-end data encryption mechanism has solved this problem to a great extent, if not wholly free of cyber threat
3. Backup messages are not encrypted completely.
Although WhatsApp is known for its end-to-end data encryption policy that promises confidentiality of shared information. It means that only the person who is sharing the information and the person who is receiving it have access to the data.
Unfortunately, this statement does not hold any relevance for the data stored on Google Drive. However, as a corrective measure, WhatsApp has recently signed an agreement with Google to store their massage's backup on Cloud.
4. Fake news
Social media platforms are widely being used to spread false and misleading information, Facebook, and WhatsApp being the most common ones. There have been several cases where such networking sites have been linked with severe cases of violence; the most recent ones happened in 2017-18 in India.
Messages carrying false details of forcibly abducted children were spread all over these platforms, resulting in lynching of those blamed for the offense.
Digital misinformation is a root cause to a lot of networking incidences, and on similar lines, WhatsApp has taken corrective actions. You can now forward messages to only 5 groups against the limit of 250. It has also removed the shortcut button for sending messages from its app now.
5. WhatsApp Status
The Status feature on WhatsApp works on similar lines with Instagram. However, the loopholes here is that anyone from your phone book and contact list can view your status.
To add on to the security features, WhatsApp now gives its users an option to choose who can view their status and who cannot.
The final Verdict, Is WhatsApp safe?

Well, a clear cut answer to this question is not possible. On the one hand, Whatsapp is the most widely used chatting platform claiming to offer end-to-end data encryption but still suffers from multiple security concerns.
The most prominent one being that it is owned by Facebook, which itself is suffering from many allegations related to security breaches.
All in all, we can say that it's in your hand to ensure our safety while using WhatsApp. Use it efficiently and cautiously to guard your privacy.
Prachi Dani is a technical content writer who specializes in areas of science and technology. She is highly up to date with technological transitions and transformations. Writing is not her passion but the only thing that carries satisfaction in life. If not writing, you may find her engrossed playing action games on her treasured smartphone.
Subscribe to Our
Newsletter

and stay informed

Keep yourself updated with the latest technology and trends with TechPout.
Related Posts