How to Use Apple Maps on Android and Windows PC
If you want to use Apple Maps on Android and Windows PC, then this post is only for you. Here you will find simple steps that help you use Apple Maps on your Android devices and Windows operating systems. Continue reading! 
The privilege of using Apple Maps is only limited to iOS users. Android users don't even have a say or a way to use Apple Maps. If you're an android person and eager to try out Apple Maps on your device or Windows PC, then, you're at the right place.
We're going to tell you an awesome trick, which you can use to access Apple Maps on your android phone or Windows PC.
So, first of all, Apple Maps is still officially available on Apple devices only. But, as the saying goes, "when there's a will, there's a way". So, there's a workaround that allows you to access Apple Maps on Android, Windows, Linux, or any other non-Apple device.
What's The Trick?
Every browser uses its default mapping software to show directions and other location-based queries.
Here comes the best part, DuckDuckGo is a browser that uses Apple Maps rather than Google Maps as its default mapping software. This suggests that you can use DuckDuckGo to use Apple Maps on any web browser on any device disregarding its operating platform or version. If you can use a web browser, you're good to go.
There'll be some obvious limitations, but the good news is that the trick works seamlessly on all popular web browsers, such as Chrome, Opera, Safari, Edge, Firefox, and more.
Also Read: There Was an Error Connecting to the Apple ID Server [FIXED]
---
BUT, WHY DOES DUCKDUCKGO USE Apple Maps?
DuckDuckGo was founded with the sole purpose of rendering a state-of-the-art browsing experience while maintaining the utmost privacy. DuckDuckGo used a combination of OpenStreetMap, Bing Maps, and HERE Maps but needed a dedicated mapping software of their own. The search engine prioritizes privacy above all else so using Google Maps(which collects data at every step of the user interaction) was out of option.
Apple Maps' lack of data collection made them an eligible prospect and joined hands with DuckDuckGo to announce their partnership in early 2019. The search engine gave reassurance to its users:
"Our strict privacy policy of not collecting or sharing any personal information extends to this integration. We do not send any personally identifiable information such as IP address to Apple or other third parties."Our strict privacy policy of not collecting or sharing any personal information extends to this integration. We do not send any personally identifiable information such as IP address to Apple or other third parties."
---
A Step-By-Step Tutorial on How to Use Apple Maps on Windows & Android
How To Use Apple Maps On Windows PC
Here are the steps to use Apple Maps on your Windows PC:
Step 1: Open your web browser on your Windows PC and search DuckDuckGo.com . Now locate any place you want to see on the map.
Step 2: After searching the location, Click on 'Maps' at the top of the page.
Step 3: If you'd like to access walking or driving directions to the location, then, click on the 'Directions', located just below the related images section.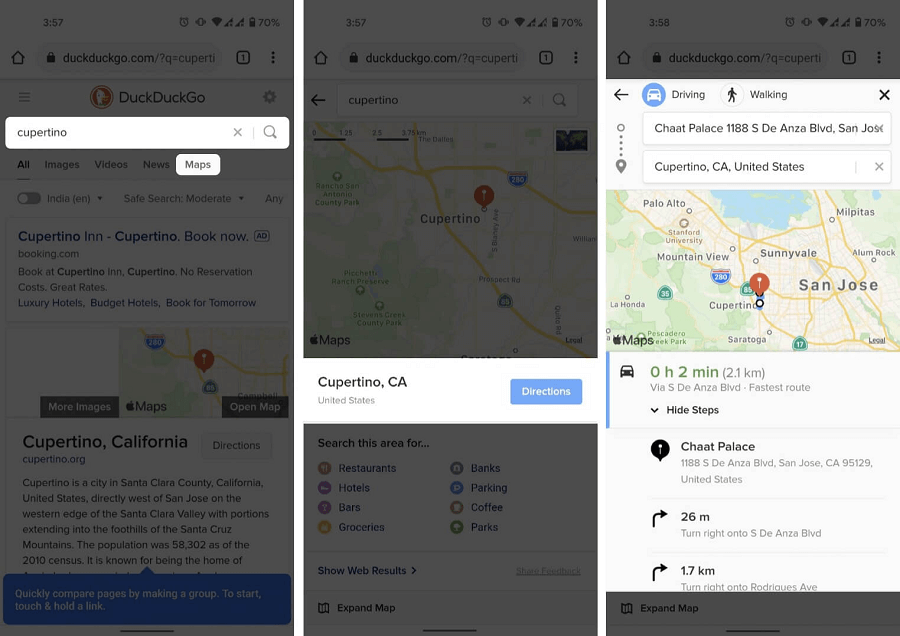 Step 4. You can also look for all the local businesses, but you'll have to share your location by clicking on the 'map pin icon' in the top-right corner of the map.
Step 5. You can also switch your view from digital to satellite. For that, click on 'Satellite' located in the bottom-left corner of the map.
Also Read: DuckDuckGo Tracker Radar Exposes Online Tracking
---
How To Use Apple Maps On Android Devices
The same method needs to follow on android devices as well. Here are the steps you need to follow so you can access Apple Maps on your android device:
Step 1. Visit DuckDuckGo on your mobile browser and search for your desired location.
Step 2. Click on 'Maps' to move to Apple Maps. Then, click on "Open Map' to see the location on Apple Maps.
Step 3. You can also click on 'Directions' to see the walking and driving route to your destination.
Note: Since your device is not an iOS device and doesn't have Apple Maps. Your navigation might be diverted to google maps.
---
Tips to Enrich Your Browsing Experience:
SEARCH PRECISELY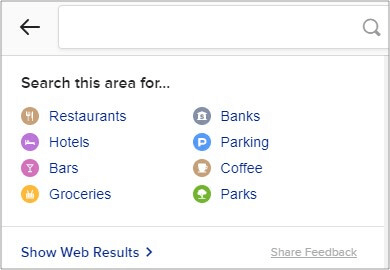 When you access Apple Maps on your mobile using DuckDuckGo, you also get access to refining options which increases the precision of your destination. These options lend you a hand to narrow down your search with the help of some particular places of interest like restaurants, cafés, gyms, petrol pumps, and so forth.
If you're unable to see refining options in your Apple Maps, then click on 'Show Details' from the bottom of the page.
SATELLITE VIEW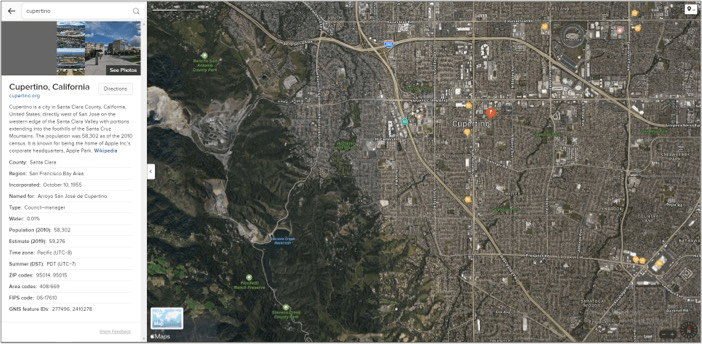 You can also have a satellite view of your map. Now the steps are quite simple, just click on the small map icon to switch the transition between the digital view and the satellite view.
Also Read: How to Setup Apple Watch Without Pairing With an iPhone 
DARK MODE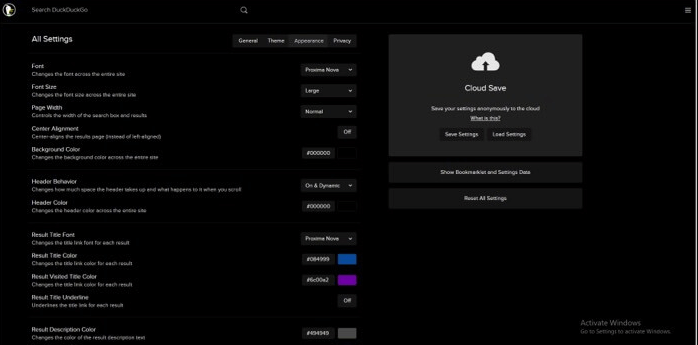 If you're a night owl, you can also use the dark mode in your Apple Maps using DuckDuckGo. In smartphones, the browser automatically works according to the default setting.
Here are the steps to turn on 'Dark Mode on Windows PC:
Step 1: Click on the 'three-line icon' on the main page.
Step 2: Navigate to All Settings then Appearance.
Step 3: There change the background color code to #000000.
That should turn up the dark mode on your Windows PC.
---
LIMITATIONS OF Apple Maps ON ANDROID AND WINDOWS PC 
Apple Maps is designed to run on iOS and Apple devices. So, it's obvious that there'll be some limitations that the user has to endure. Such as:
NAVIGATION – As mentioned earlier, the navigation part can be diverted to Google Maps, OpenStreetMap, or HERE Maps, depending upon your device's settings.
PLANNING ROUTE – Pinning a location is a topsy-turvy task via the web interface. So, Apple Maps might feel useless, while planning  route.
TRAFFIC AND PUBLIC TRANSPORTATION – Apple Maps offers this feature in the maps app. However, the web service doesn't support this feature.
Using Apple Maps while being an Android user might feel intriguing and clandestine. But, the limitations outflank the perks.
However, the process is not that complex, time-consuming, and more privacy-oriented. You can adapt the Apple Maps right away.
Harshita Sharma is a technical writer with quite a distinct understanding of the tech realm. She is a tech enthusiast who believes that tech knowledge should reach one and all and tries to convert the sketchy knowledge into the simplest possible form for making people understand the tech world better. When not playing with words, she loves to travel and explore new places. And, is a coffee & cricket connoisseur.
Subscribe to Our
Newsletter

and stay informed

Keep yourself updated with the latest technology and trends with TechPout.
Related Posts