DuckDuckGo Tracker Radar Exposes Online Tracking; Shares List of Web Trackers
Published Date :
Mar 12, 2020

DuckDuckGo (DDG) is a popular internet search engine that doesn't track its searchers' online activities and aims to provide essential privacy protection to help users search and browse the web anonymously.
With the rise of the internet, there has been a massive surge in putting searchers in the "filter bubble" of personalized results. The headsets or smartwatches you watched online yesterday are following you around relentlessly today.
These annoying ads are powered by hidden web trackers, lurking behind almost every site you visit nowadays. And unfortunately, your shopping history is only the tip of the iceberg. In addition, online trackers can collect your personal information like login credentials, location, interests, gender, etc. and later use this data for their own illicit purposes.
So one of the best things that you can do right now is to keep your online identity safe from prying eyes. And this is where the DuckDuckGo comes handy. DuckDuckGo is a privacy-focused search engine that lets you take control of your sensitive information by blocking third-party advertisers that track you across the web.
DuckDuckGo Shares List of Web Trackers That Gather User Data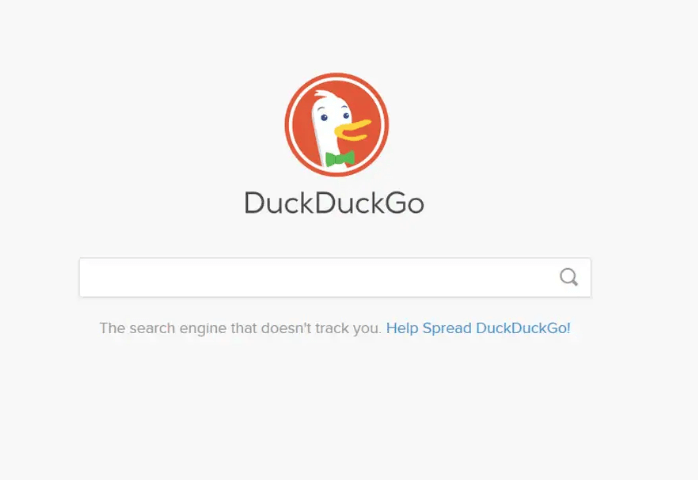 Over the past few years, DuckDuckGo has been compiling a data set about web trackers called Tracker Radar to expose hidden online tracking and protect users' privacy.
The company is now sharing the data set publicly and open-sourcing the code that generates it for research and creating tracker blocklists.
The Tracker Radar data set includes a list of 5,326 Internet domains used by 1,727 companies and organizations that keeps a record of what you do online.
What is DuckDuckGo Tracker Radar?
Tracker Radar is seamless tracker protection integrated with the DuckDuckGo Privacy Browser mobile apps (for Android/iOS) and DuckDuckGo Privacy Essentials desktop browser extensions (for Chrome/Firefox/Safari).
They allow users to block hidden third-party trackers and encrypt connections to keep their browsing activity more private and secure.
Tracker Radar is a top-notch data set that consists of the most common cross-site tracker domains and contain detailed info about their tracking behavior, including parent entity, privacy policy, cookies, prevalence, performance, and use of fingerprinting.
Protect Your Data Before It's Too Late
"Users downloaded DuckDuckGo desktop extensions and browsers around 20 million times in 2019 and doing so at a rate of about 100,000 on a daily basis now," DuckDuckGo founder and chief executive, Gabriel Weinberg revealed in an exclusive interview.
DuckDuckGo search engine has handled around 3.6 billion queries until now and is trying to cash in on the trend. Unlike other search engines, DuckDuckGo shows ads on the basis of given search terms rather than collecting personal information or tracking online activity for the same.
The company believes that its tracker protection will expose the digital advertisement industry, one of the biggest privacy infringers that are constantly building profiles of users so that it can target ads more effectively.
How Can I Get DuckDuckGo Tracker Radar Data?
The Tracker Radar data is publicly available under the Creative Commons Attribution-NonCommercial-ShareAlike 4.0 International license.
The code behind its data set is now open-source and available on GitHub under the Apache 2.0 License.
Monil is a professional writer whose forte is absorbing a lot of data and help large technical organizations convey their message clearly across multiple products. An engineer by qualification, his affinity for design enables him to write to inspire, energize, and influence various audiences to uncover their true potential. When not writing, Monil is likely to be found listening to music, traveling, or simply excavating into his favourite cuisines.
Subscribe to Our
Newsletter

and stay informed

Keep yourself updated with the latest technology and trends with TechPout.
Related Posts