How to Convert PDF to Word on Mac (Step by Step Guide)
Published Date :
Jun 08, 2022

PDF documents are not edit-friendly. Hence, this article helps you convert PDF to Word on Mac so that you can edit and use them in whatever way you want. 
PDF (Portable Document File) is among the most secure file formats as anyone cannot tamper with it easily. However, the same non-editability is one of its major shortcomings too. It becomes a drawback when you wish to make some necessary changes to your PDF document but are unable to do so. To overcome this problem, it is better if you convert PDF to Word on Mac to make the document editable with ease.
Now, you don't need to wander here and there in search of a guide to converting PDFs to editable Word documents. This article is the only thing you need to read with the utmost attention to learn how to do it.
Through this write-up, we acquaint you with the best ways to convert PDF to Word on Mac. Let us proceed with the same without wasting your extremely precious time.
Quick and Easy Methods to Convert PDF to Word on Mac
You may use the following ways to convert PDF to Word on Mac quickly and easily.
Method 1: Use preview to convert PDF to Word on Mac
For text-rich PDFs, one of the best approaches is to convert them into Word documents using the preview option of Mac. Hence, below we detail the steps to change the format this way.
Right-click the PDF document you want to convert and select Preview from the on-screen options.
Select the PDF file's text and press the Command-C.
Now, go to Microsoft Word and paste the copied text using the Command-V.
Lastly, save the document as a DOCX or DOC file.
Also Read: Best Free PDF Editors For Mac
---
Method 2: Use Google Docs to make the required conversion
As you may know, Google Docs is a renowned web-based tool to create and edit documents. However, you need an active and stable internet connection to convert files using this method. Below is how to use it to convert PDF to Mac online freely.
Log in to Google Drive.
Select the gear icon and open Settings. 
Go to the general tab and select Convert uploaded files to Google Docs editor format.
Now, select the +New option and choose File upload to upload your PDF document to Google Drive.
Select Open to launch the file with Google Docs.
Go to the File tab, choose Download, and select Microsoft Word to get the file as a Word document in your downloads folder.
Also Read: How To Convert PDF To Excel
---
Method 3: Make use of Automator to convert PDF to Word on Mac
Mac devices boast a utility called Automator to automate non-productive and repetitive functions, such as file renaming. The Automator can also help you convert the file to a Word document. Below we share the way to use it.
Using the Application folder, open the Automator.
Select Workflow as the document type.
Drag and drop the file you need to convert from PDF to Word on Mac.
Choose Library, select PDFs, and Extract PDF Text.
Drag the above action of extracting PDF text to the right pane below the PDF document.
Select Rich Text in the output, choose where you wish to save the output file, and pick the name option.
Click on the Run button present in the top-right corner to convert the PDF to Word on Mac.
Also Read: Best Free PDF Split and Merge Software (Online & Offline)
---
Method 4: Get a third-party PDF to Word converter for Mac
A plethora of programs is available in the market space to help you convert PDF to Word on Mac. Since it can be tough for you to choose the best one for your requirements, the following recommendations can help you.
1. Adobe Acrobat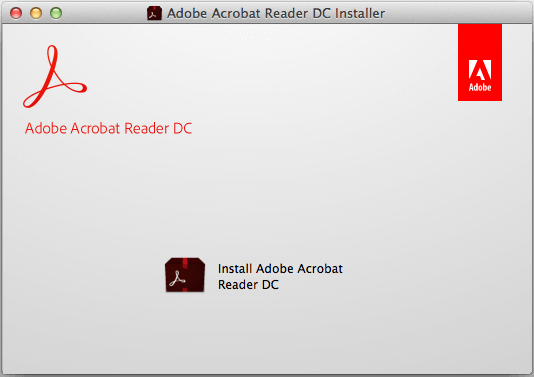 Adobe, also known as the inventor of PDF format, has numerous solutions to make your work easier, Acrobat being one of them. It comes packed with many useful features, such as easy document comparison, automatic formatting, PDF editing from anywhere, an in-built spellcheck tool, and more. In addition to this, the best thing about this software is that it lets you convert PDFs into Word documents and various other formats like RTF.
2. PDFelement Pro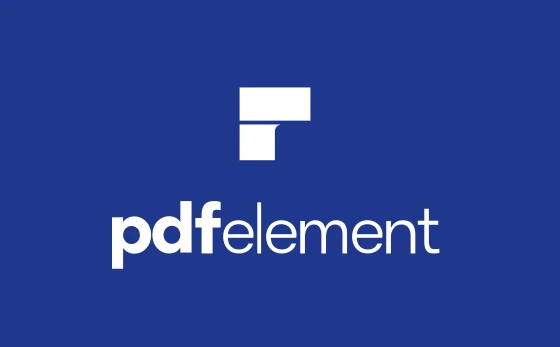 Next, we have PDFelement Pro as one of the best software to help you convert PDF to Word on Mac. Along with easy PDF to Word conversion, PDFelement offers many wonderful features, such as document cropping, rotation, deletion, watermark addition, and much more.
3. Nuance PDF Converter for Mac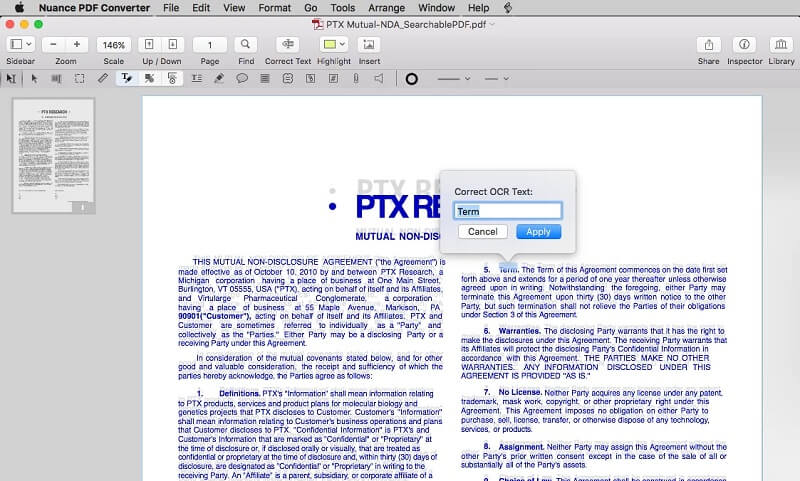 Here comes another PDF to Word converter for Mac. Nuance PDF Converter for Mac, in addition to PDF conversion, offers a lot of fascinating features, like easy editing of PDF documents. Though it does not have good-to-have options for sharing documents, it is among the best choices if you want to convert PDF documents easily.
4. deskUNPDF for Mac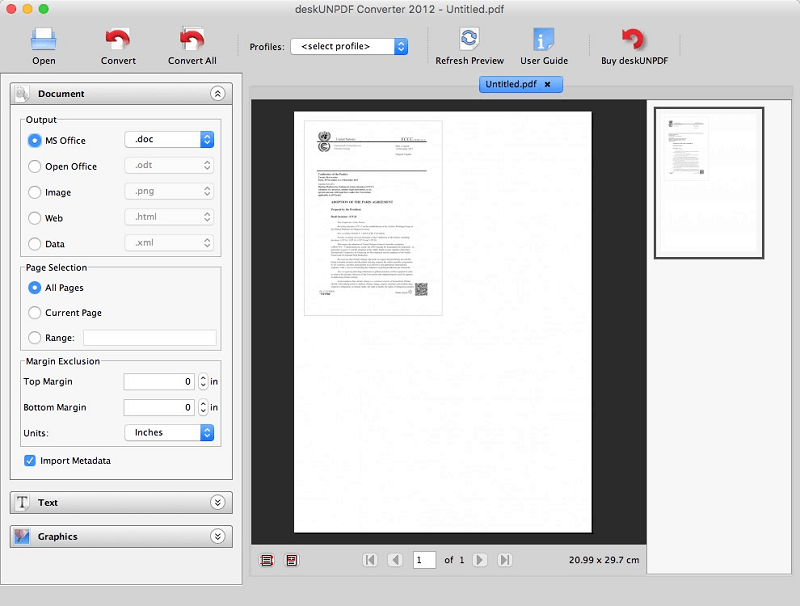 When talking about the best software to convert PDF to Word on Mac, we cannot skip deskUNPDF for Mac. It is a user-friendly program that makes PDF conversion a whole lot easier. It does not have options to change the document formatting but deserves a try for its smooth and easy-to-use options for converting documents.
5. Doxillion PDF to Word Converter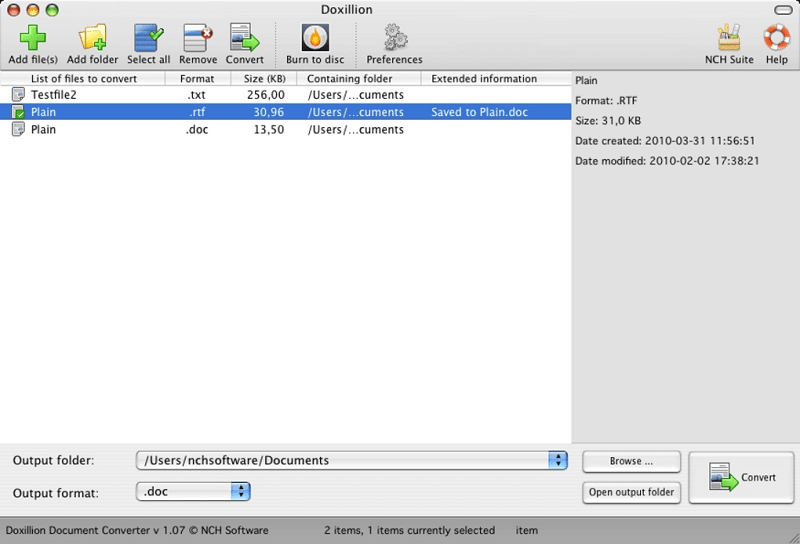 If you wish to convert PDF to Word online for free, Doxillion PDF to Word Converter is also among the best picks. With this easy-to-use software, you can convert PDF and formats like Docx, HTML, RTF, Doc, etc., in bulk or singly effortlessly.
Also Read: Best OCR Software to Extract Text from Images and PDFs
---
Concluding the Ways to Convert PDF to Word on Mac
This article discussed methods of converting PDF documents into Word files on Mac. You may follow any above-mentioned approach to get your documents converted.
If you know other more appropriate methods to convert PDF to Word on Mac, kindly mention them in the comments section. That's all for now, we will be back with another post soon.
Niharika is a passionate soul who finds immense satisfaction in putting all her thoughts in writing. Being a technology enthusiast, she loves learning new things about tech and making everyone technologically literate through her articles. When not composing tech articles, you can find her bringing characters to life in her fictional stories, reading something intriguing, or spending time with her near and dear ones.
Subscribe to Our
Newsletter

and stay informed

Keep yourself updated with the latest technology and trends with TechPout.
Related Posts