Hackers Exploiting Fear of the Coronavirus to Spread Malware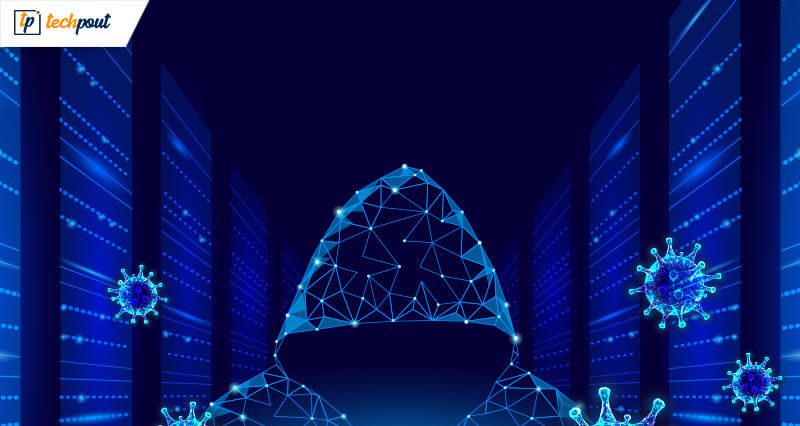 The world is already reeling under the impact of coronavirus, which was declared a public health emergency of international concern by WHO last week. This has paved the way for the spread of another kind of virus. 
Wondering what could it be? A computer virus. 
As soon as word started spreading about the outbreak of the novel 2019-nCoV, on cue cybercriminals found a golden opportunity to exploit global Internet users by spreading malware through emails. 
As reported by the researchers of IBM X-Force and Kaspersky, conniving hackers have gotten themselves busy in sending spam and phishing emails to people. They are concealing malicious software in the email attachment and urging the recipients of the email to open it by claiming to contain legitimate information about coronavirus.
So far such incidences have been reported from Japan according to IBM's report. But, there are higher chances that such phishing emails disguised as "awareness about coronavirus epidemic" are also being distributed in other parts of the world like the U.S., and is only a matter of time when such news comes out on the surface.
According to a statement given by IBM in its report, "We are expecting to hear about more malicious email traffic based on the coronavirus in the near future, and it may be in other languages, too."
Additionally, the report also states, "We have observed several instances of similar exploitations in the past and now we have detected a recent wave, inspired by the coronavirus outbreak in China."
As per the emails sent to people in Japan, it misinforms the recipients that the virus has spread to Japan and prompts the users to open the attachment. If the attachment is opened, then the malware extracts personal data.
It also installs inflammatory software into the system or smartphone which would further help to retrieve sensitive data files and the ulterior motive behind this would be to ultimately steal money from the unfortunate victims.
The file formats identified in the phishing emails are -.PDF, .MP4, .DOC. The files are named in such a way that it seems to be containing video instructions offering preventive measures of coronavirus.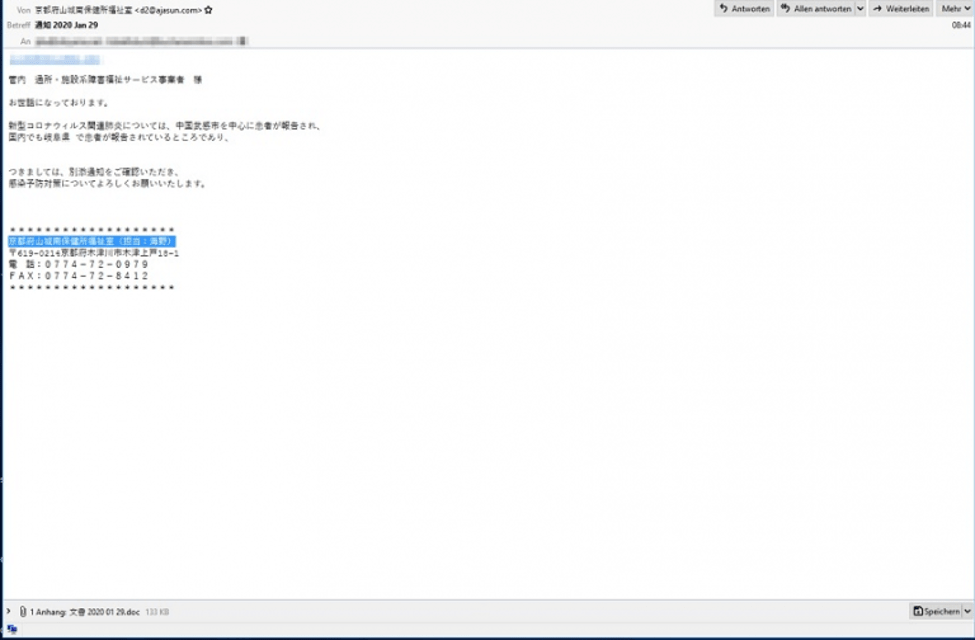 One notable malware behind such phishing attacks is the Emotet malware which is infamous for many previous manipulative attempts by cybercriminals. It was used in a similar way trying to take advantage of Greta Thunberg's demonstration, Christmas parties, etc.
There are several other malware and spam campaigns according to Kaspersky such as worms and trojans. These are capable of copying personal data apart from disrupting and damaging computers and networks. 
What We Recommend to Keep You Protected from the Malware Attack?
Be Cautious
Never open emails from unknown sources and always avoid clicking on any email attachment if you are unaware of its source. 
Any email whose subject line or sender name looks suspicious and unfamiliar is always indicative of the fact that it may not be an authentic email.
Be Aware
Always keep yourself updated with the latest information about what's happening in the cyberworld and also ensure to spread the word about such incidents through social media. 
Let Passwords Defend Your Devices
Using complex passwords and two-step verification for device apps is the first line of defense to safeguard your data and private information from cybercriminals and exploiters. 
Regularly updating passwords for your banking apps and social media apps is also a great habit.
Secure Your Smart Devices and Computers with Antivirus Software
Having an excellent antivirus program installed on your computer and smart devices is the dire need of the day as it is the best way to attain cybersecurity.
Antivirus software is designed to recognize as well as block malware. You need to also ensure that you have an active firewall to block URL and IP based IOCs.
Update the OS and Apps
Regularly updating the operating system as well as applications with the latest security patches is another best practice of keeping your system and smart devices safe.
However, here too you need to exercise some caution and ensure that you only install officially released updates. 
The world is fighting to find a solution for the zoonotic human coronavirus. Meanwhile, protect yourself from falling prey to phishing email attacks. 
Last but not the least, be vigilant and cautious, as it is the first step towards ensuring safety and well being for yourself as well as your PC and smart devices. 
Snigdha is a technical content writer with expertise in the field of science & technology. Though she has a very diverse academic and professional profile yet she finds writing to be a creative form that she was unable to explore so far. When not writing, she can be found indulging in other forms of creativity like painting or travelling.
Subscribe to Our
Newsletter

and stay informed

Keep yourself updated with the latest technology and trends with TechPout.
Related Posts