Google is Reportedly Trying To Buy Fitbit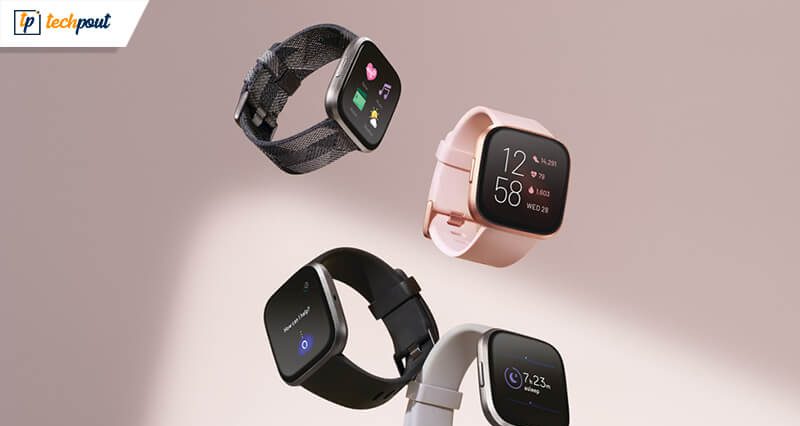 As rumoured, Google has long been struggling in the competition to make its smartwatches. Google's parent company Alphabet is reportedly involved in talks to acquire wearable device making company Fitbit.
As per reports from Reuters, Google is trying to acquire fitness tracker making firm Fitbit. But this has not yet been confirmed officially from Google or Fitbit. The acquisition price offered to Fitbit by Google is also unclear at the moment. The share prices for Fitbit rose to 27% after the news of acquisition surfaced, whereas the share prices for Google's parent company Alphabet rose 2% from the current rate of 1,293.49.
Google's plan to launch Google-branded Pixel smartwatches has been long in consideration. In 2016, rumours had been heard about the release of Google-branded smartwatches which was cancelled almost on the last verge because of concerns raised over the matter as the release of smartwatches would compromise the name of Google's hardware brand. The LG-manufactured smartwatches were later released in the market in 2017 under the brand ownership of LG as LG Watch Sport and LG Watch Style. Google's technology, such as the Wear OS operating system has been a part of the wearable market for several smartwatch makers for years, though.
In January, $40 million were paid to Fossil by Google to acquire some intellectual property for smartwatch technology. A Fossil executive has described it as "an innovation for product development which is yet to reach the market."
In 2017, Google also acquired a certain part of HTC's smartphone engineering team to work on smartphone technology development.
Fitbit, the pioneer in wearable device makers, has partnered with several health insurance providers in the U.S. reportedly. They have also been involved in acquisitions related to the healthcare market.
Fitbit's fitness trackers can keep track of the daily steps of the user, can monitor the number of calories burned, and the distance travelled. They can also help keep track of the number of floors climbed, sleep duration and quality as well as heart rate measurement.
Despite such benefits, it is still not popular among many people in the world yet as they find it unreliable to let their personal data be tracked to such an aggressive extent. The smartwatches can track and store information not only related to the wearer's fitness level but also their geo-location. Investigative Journalist and features writer Carole Cadwalladr, who was a finalist for 2019 Pulitzer Prize National Reporting category for her coverage of the Cambridge Analytica scandal, tweeted once: 'For f-'s sake. I did not buy a Fitbit to give Google complete access to my intimate biological data. I did not consent to this.'
Fitbit launched its cheapest smartwatch Versa Lite this year and reportedly cut down the revenue forecast in July 2019, laying the blame on the poor sales of the latest product. Versa Lite smartwatch costs about $160 compared to the full version price of $200. It is capable of tracking workouts and heart rate but can't store music. In August 2019, Fitbit launched Versa 2 incorporating Amazon's voice assistant Alexa and added features like online payments. Fitbit also upgraded Versa 2 with music storage facility which was a drawback of Versa Lite smartwatch device.
For years, despite various efforts, Google has failed to launch its line of smartwatches and gain prominence though it had support from various companies like LG, Fossil and TicWatch. Now with the acquisition of Fitbit, hopefully, we can soon see smartwatches under the brand name of Google.
Snigdha is a technical content writer with expertise in the field of science & technology. Though she has a very diverse academic and professional profile yet she finds writing to be a creative form that she was unable to explore so far. When not writing, she can be found indulging in other forms of creativity like painting or travelling.
Subscribe to Our
Newsletter

and stay informed

Keep yourself updated with the latest technology and trends with TechPout.
Related Posts