Google Will Solve Your Android Queries Directly on Twitter
Published Date :
Feb 01, 2020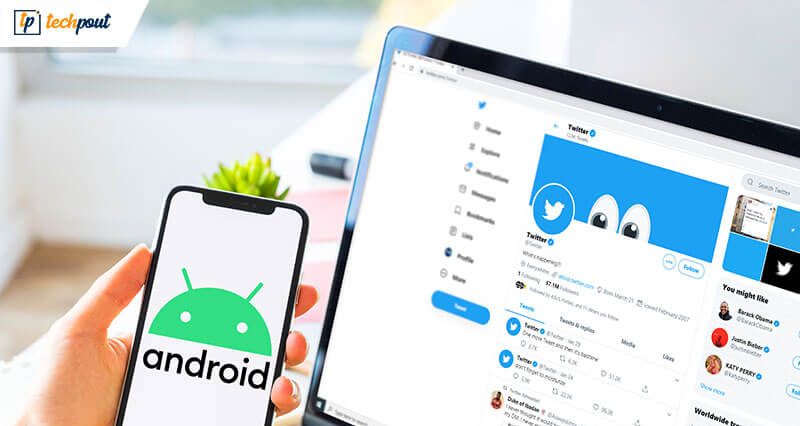 Time and again we end up facing issues with our beloved Android smartphones and it is often difficult to find a handy solution for them. But now Google is coming to the rescue of the users by introducing a new tech support service via Twitter to troubleshoot Android related issues.
Google is preferring to use Twitter's platform for providing official assistance to Android users to let users report about their Android smartphone issues readily from the Twitter app of their phones.
For this purpose, you can use the hashtag #AndroidHelp. Going forward, once you report your issues here, someone from Google's Android support team would suggest a solution through the official @Android handle.
The Android support team members would identify the issue and recommend a solution to the problem in the Android smartphone. As per Google, Android users can tweet their queries using the Twitter hashtag to seek expert assistance regarding the following:
General troubleshooting, 
Identification and Authentication, 
Accessibility related queries,
Security-related issues,
Other queries related to Android features.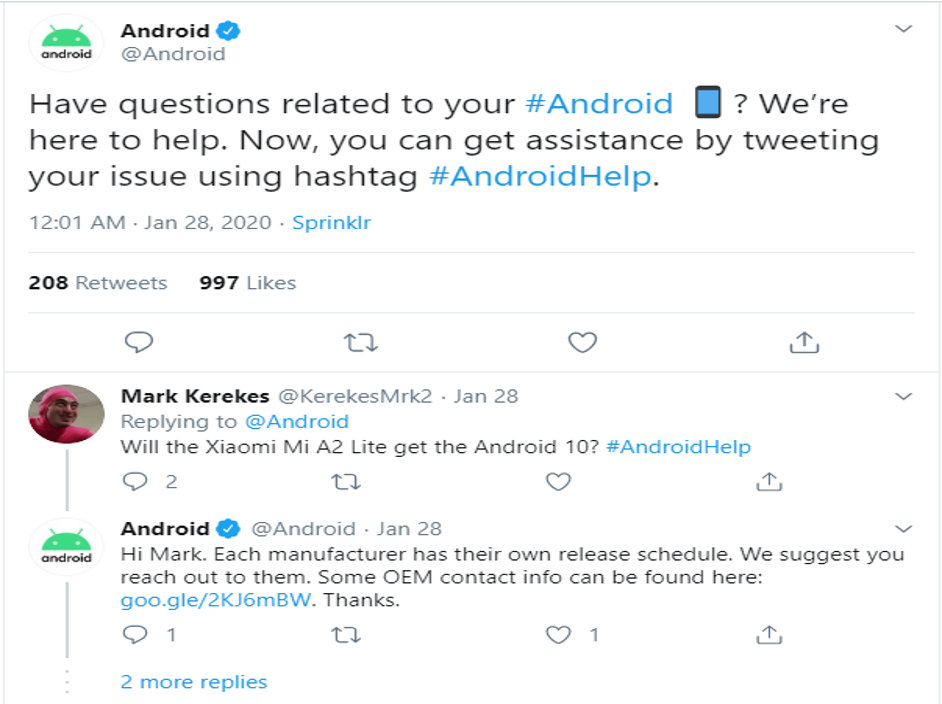 From the time Google has declared about their new tech support approach to resolve Android issues, we are waiting to observe how Google will be dealing with the high volumes of queries. 
Google might have to deal with a great number of spam tweets and messages as well, for which they might have to find a smarter way to deal with them without any confusion. At the moment some experts are guessing that Google might either utilize a fixed set of responses for certain problems or even take the help of Google's AI to handle the bulk volume of queries. 
Although Google's tech support via Twitter has not yet become fully functional, yet Android users have already been using the #AndroidHelp hashtag to report certain issues while using their Android smartphones. It is serving as a valuable forum for receiving effective solutions from fellow Android users.
Also Read: Twitter Will Soon Let You Limit Replies on Your Tweets
Reporting problems using the above-mentioned hashtag is also helping to create a storehouse of already encountered issues and their possible solutions from other users.
Therefore, whenever anyone will report an issue henceforth if it has already been discussed in the past by someone else, then the previously suggested solution could potentially work out for the concerned user now. 
Another important thing to note here is that the Android support team will only be resolving issues pertaining to the Android smartphone problems but will not handle queries related to the specific features of Android skins like MIUI of Xiaomi, OneUI of Samsung, and OxygenOS of OnePlus 7 phones. For such issues, the users have to reach out to their respective smartphone manufacturers.
It is aptly pointed out by Android Authority that since there will be a dedicated Android tech support team to address user issues and to probably even deal with bugs; therefore, it is quite evident that worldwide users will only be receiving responses during the U.S. business hours. So there could be some wait time for Android users situated outside the U.S. to get resolutions for their issues and queries. 
As mentioned earlier, active interaction from the Android support team on Twitter has not yet initiated, but the users who have already posted their queries using the hashtag, are eagerly waiting to perceive the effectiveness of Google's latest service.
Snigdha is a technical content writer with expertise in the field of science & technology. Though she has a very diverse academic and professional profile yet she finds writing to be a creative form that she was unable to explore so far. When not writing, she can be found indulging in other forms of creativity like painting or travelling.
Subscribe to Our
Newsletter

and stay informed

Keep yourself updated with the latest technology and trends with TechPout.
Related Posts