Google Files Trademark for New Operating System Called 'Pigweed'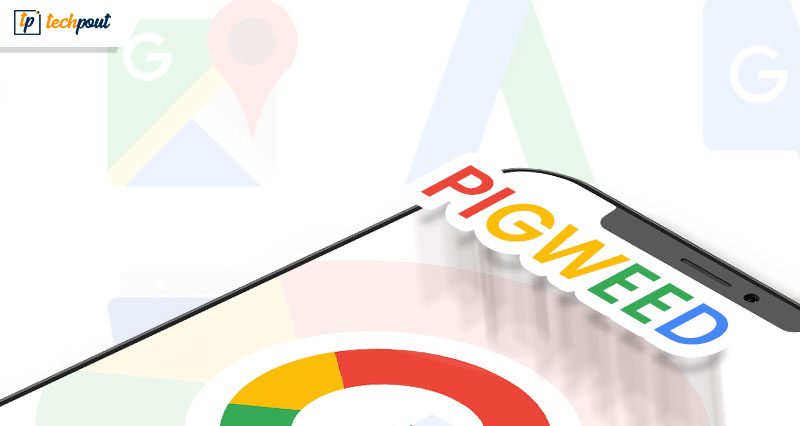 Google, as we all know, loves developing operating systems and it now appears to be adding another one to its arsenal. It follows the company's previous operating systems including Chrome OS, Android, and the most recent Fuchsia.
Google has submitted a new trademark application with USPTO (United States Patent and Trademark Office) under "computer operating software" for the name "Pigweed."
The 'Pigweed' name was first spotted by Redditor lgats, an apparent FCC and trademark sleuth and unfortunately, it's the only real detail that the listing reveals about the new OS. With this only little detail, we've done some digging to figure out what Google's Pigweed could be.
First, the most critical question in everyone's mind, what does Pigweed mean?
According to a study by Brooklyn Botanical Garden, Pigweed (Amaranthus species) are perennial plants that are edible and incredibly nutritious. Like other members of the amaranth family, Pigweed is also considered as a food staple in many cultures.
Read Also: Google Announces New Chatbot 'Meena' That Interacts Like Human
The primary recorded reference of Google's Pigweed that we could find comes from the code of Google's other capability-based operating system 'Fuchsia', which is still under development. Back in November, there was a proposed code change that had the direct reference to "pigweed", but the company was quick to encounter the same and switched it back to "fuchsia". 

Unfortunately, we can't take this alone as a concrete piece of evidence that the term 'Pigweed' and the 'fuchsia' projects are related.
A screenshot shown above suggests that the developer who proposed the code change and used the "pigweed" name may have simply made a mistake.
Another reference that we could find is actually is in Google's Chromium code repository which was related to "Monorail," the issue tracker used by Chromium and some other related projects of Google. This particular change in the code explains that the Pigweed has its very own Gerrit code review and Monorail bug tracker. Unfortunately, both are currently inaccessible to the public.

At this moment in time, the trail of evidence for Pigweed has turned quite cold. Until Google decides to make Pigweed more public, we're not likely to find out what purpose the operating system will serve.
For now, it is near impossible to figure out when Google's new OS Pigweed will be made public as the company has been rather unpredictable in trademarking a name and releasing the product.
Google trademarked the name 'Android' just five days before the operating system was first unveiled in 2007. On the other hand, Google's next-gen OS "Fuchsia" has been trademarked for over two years now without being officially unveiled.
Image Source: 9to5google
Monil is a professional writer whose forte is absorbing a lot of data and help large technical organizations convey their message clearly across multiple products. An engineer by qualification, his affinity for design enables him to write to inspire, energize, and influence various audiences to uncover their true potential. When not writing, Monil is likely to be found listening to music, traveling, or simply excavating into his favourite cuisines.
Subscribe to Our
Newsletter

and stay informed

Keep yourself updated with the latest technology and trends with TechPout.
Related Posts