Google Cloud Acquires AppSheet, a No-code App Development Platform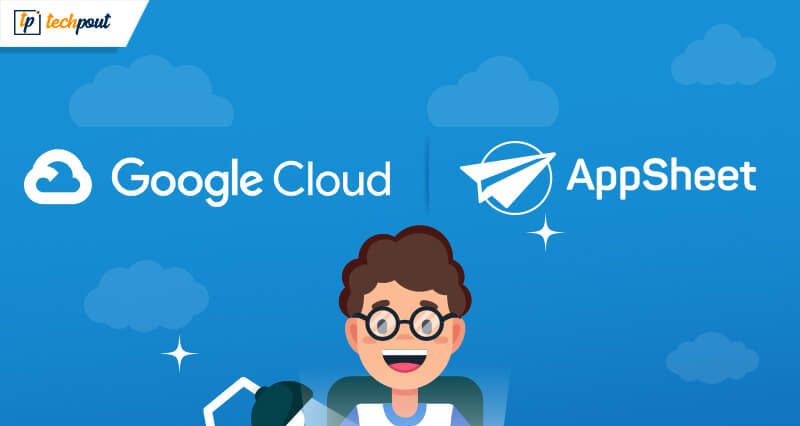 Google is constantly involved in the technological revolution. The latest acquisition of AppSheet by Google is expected to provide a platform for developers, which is independent of extensive coding requirements to design mobile apps easily. 
AppSheet is a no-code mobile-application-building platform that was founded in 2014 and has been in the market for eight years. They already have a huge client base consisting of 6000 companies with top-notch clients like American Electric Power, Solvay, and Tigo Guatemala to name a few from its clientele.
The company lets developers design applications that do not have extensive coding knowledge. It facilitates app building by data collection methodology. AppSheet merger with Google will open new doors to its data-driven approach.
Developers don't need to write codes to make mobile apps as AppSheet can facilitate this process by assembling rich data such as data related to geographic locations and demographics data from a variety of sources.
The data is collected from all kinds of devices and mediums such as spreadsheets, databases, forms, etc. The field or column name usually serves as the foundation on which the application is built.
AppSheet can further help in capturing images, collecting log locations, and scanning barcodes. The tool is also capable of generating reports, sending emails, delivering notifications, accepting signatures, etc. 
AppSheet can also be installed across several devices. The platform can further help developers by facilitating the application of logic and incorporating AI in the designed apps. AppSheet also has expertise in updating and maintaining existing data sets without breaching organizational privacy and security policies.
Google has not shared the details of the acquisition amount; however, as per Amit Zavery, vice president of Google Cloud, "This acquisition will aid enterprises and individual developers to conveniently design and create applications without the need of professional coding skills."
He also expressed in the blog post that they want to empower all those who have a knack towards technological innovation but lack certain skills to do so. This step will enable enterprises and individuals to form tools for mobile phones easily. 
Google decided to acquire AppSheet so that they can promote coding-free mobile app development, effectively integrate applications, along with management of workflow automation, and API management.
Read More: 'Labs' in Google App Allows Users to Try Experimental Features
AppSheet co-founder and CEO Praveen Sheshadri in a press release said that the current services of AppSheet will continue to exist at the moment and the migration to Google Cloud will happen gradually.  
He believes that the acquisition will provide them with a scope to expand themselves in the market under Google's banner in a way that could not have been achieved independently. 
They can easily access and use Google's services like Maps and Google Analytics. They can also access various data sources hosted on cloud services to facilitate mobile app designing.
He also said that they are anticipating to merge the key strengths of AppSheets with Google Cloud's expertise across its various vertical pillars like healthcare, retail market, finances, manufacturing, and media and entertainment, which would help them benefit in a lot of ways.
They are looking forward to their merger with some of Google's best services like G Suite and Android platform so that they can improve their scale of operations and level of performance. 
AppSheet has already been merged with Google Cloud and the process of integrating Google Sheets and Google Forms is under progress. Soon, a team of some 20 employees from AppSheet is expected to join Google Cloud to work with other cloud-hosted tools like Salesforce, Office 365, Dropbox, iOS, Box, and web browsers. Google will continue supporting these services and will also continue maintaining databases that are hosted on other cloud platforms.
Snigdha is a technical content writer with expertise in the field of science & technology. Though she has a very diverse academic and professional profile yet she finds writing to be a creative form that she was unable to explore so far. When not writing, she can be found indulging in other forms of creativity like painting or travelling.
Subscribe to Our
Newsletter

and stay informed

Keep yourself updated with the latest technology and trends with TechPout.
Related Posts