Google & ClimaCell Team Up to Bring High-Quality Weather forecasts in India
Published Date :
Jan 09, 2020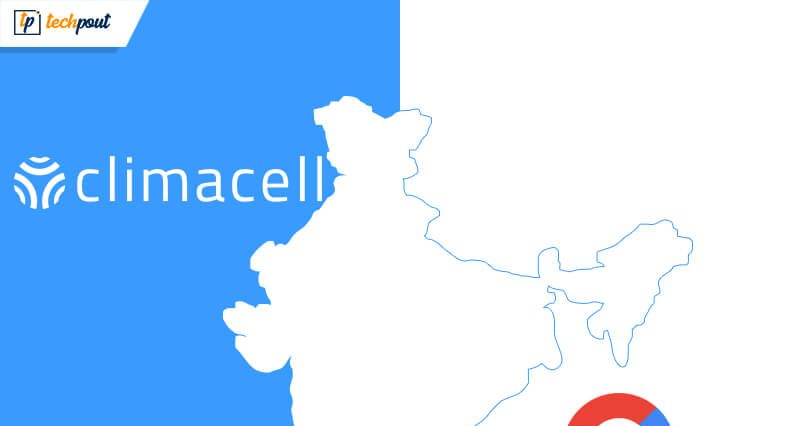 Google is teaming up with one of the world's largest weather technology companies, ClimaCell, to provide free access to high-quality weather prediction data in India.
ClimaCell, a Boston-based firm that maps the world's weather data, recently announced that it is collaborating with Google Cloud to launch high fidelity weather forecasting models for regions that don't currently have them.
Starting in India, ClimaCell plans to expand its forecasting models to more geographies soon that lack such services. In India, ClimaCell's weather forecast services will be accessible for free through Google Cloud's public dataset program to the members of the general public, including scientists, developers and business individuals alike.
The ClimaCell Bespoke Atmospheric Model (CBAM) plans to make use of its 'Weather-of-Things' data, which brings millions of observations to help city planners get advanced weather forecasting anywhere in the world.
Now with CBAM, Google Cloud and ClimaCell aim to deliver high-resolution weather prediction data to help people prepare for bad weather.
In addition, ClimaCell will also make use of the Google Cloud Platform for cloud computing to reach an unprecedented scale in developed countries, beginning in India.
Read More: Google's AI Can Spot Breast Cancer Better Than Doctors
CBAM India applications will provide free access to high-quality weather forecasts for up to 48 hours forward at 2km resolution and 15-minute timestep. This CBAM India model will lay the foundation for other new environmental prediction models, such as air quality, floods, and more.
The service will be available to the general public via Google Cloud' dataset program under the name: ClimaCell – CBAM India Weather Forecasts. Besides, the company plans to make weather data free and accessible for the rest of the world in the near future.
"For the first time in history, a private company is offering a full-blown operational numerical weather prediction model for an entire country, working continuously and providing high-resolution forecasts for up to 48 hours ahead. Not only is it a historical milestone, but we are also providing it completely free of charge. We invite others to join us in making weather data free and accessible for everyone," CEO and Co-Founder of ClimaCell, Shimon Elkabetz said in a statement.
As of now, none of us know about how good and reliable these forecasts actually are, but over the past few years ClimaCell has managed to develop a great deal of reputation and a number of large, well-known companies, including airlines like JetBlue, Delta are using its technology to aid in navigation.
Consumers can also download ClimaCell's weather forecasting app from both Google Play and App Store to manage critical weather-related challenges with hyper-accurate weather predictions.
Monil is a professional writer whose forte is absorbing a lot of data and help large technical organizations convey their message clearly across multiple products. An engineer by qualification, his affinity for design enables him to write to inspire, energize, and influence various audiences to uncover their true potential. When not writing, Monil is likely to be found listening to music, traveling, or simply excavating into his favourite cuisines.
Subscribe to Our
Newsletter

and stay informed

Keep yourself updated with the latest technology and trends with TechPout.
Related Posts