How to Fix "This Site Can't Be Reached" Error in Chrome [Solved]

There are moments when you end up landing your eyes on the This Site Can't Be Reached error in the Chrome browser, appearing clearly on the screen while you visit any website. But only a few know the causes that lead to this error and the fixes to repair it. Let's take a roll down the article and learn how to fix "This Site Can't Be Reached" error in Chrome.
Methods to Fix "This Site Can't Be Reached" Error in Chrome
You must have seen Err_Connection_Timed_Out or DNS_PROBE_FINISHED_NXDOMAIN errors on screen that can arise out of different reasons. These are the error codes that you end up at due to DNS settings failure or internet connection; the reasons can be many. This error is not limited to Windows 10 and can appear on Windows 8, Chrome OS, Android devices or Linux. Well, we should not waste a moment and take a stroll alongside the different fixes that can repair this error. 
Here are the methods that can possibly resolve This Site Can't Be Reached error in Chrome:
1. Change DNS Address
IPv4 DNS Address helps in setting the DNS server address provided by the Internet Service provider as well as to obtain DNS server automatically. Sometimes, setting DNS service can become the reason behind the This Site Can't Be Reached error in Chrome. Changing Google DNS server address can get you rid of this issue.
Here's how to fix This Site Can't Be Reached error in Chrome by changing DNS address:
Press Windows Key + R.

Now, type ncpa.cpl in the Open bar and hit OK.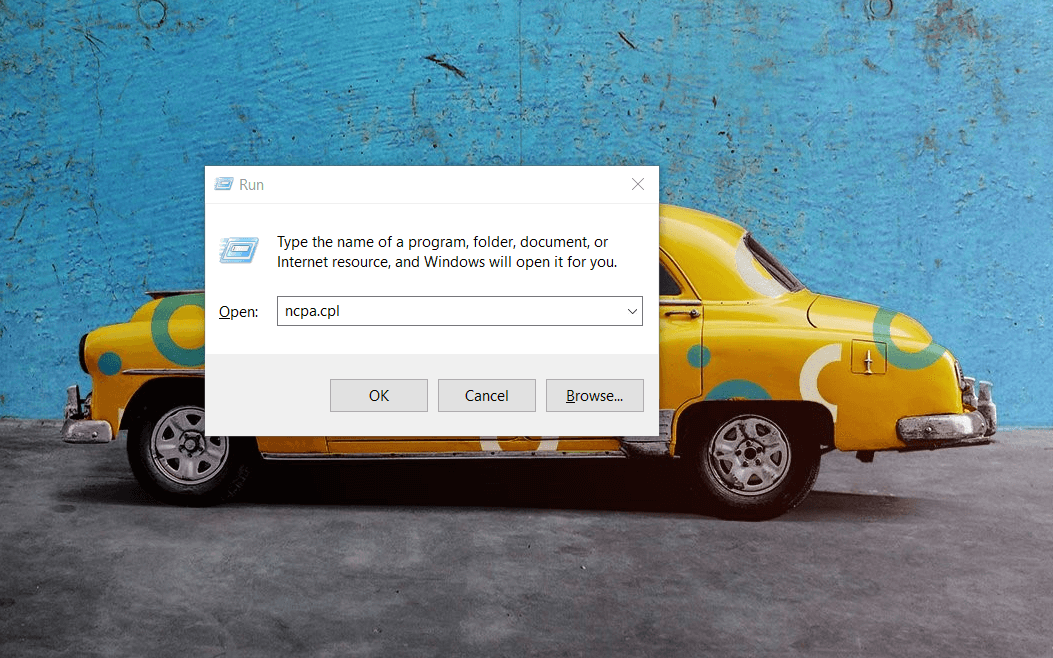 Then, you have to double-click on your Internet  Connection. Once the Internet Connection Status window opens, click on the Properties button which you will find there.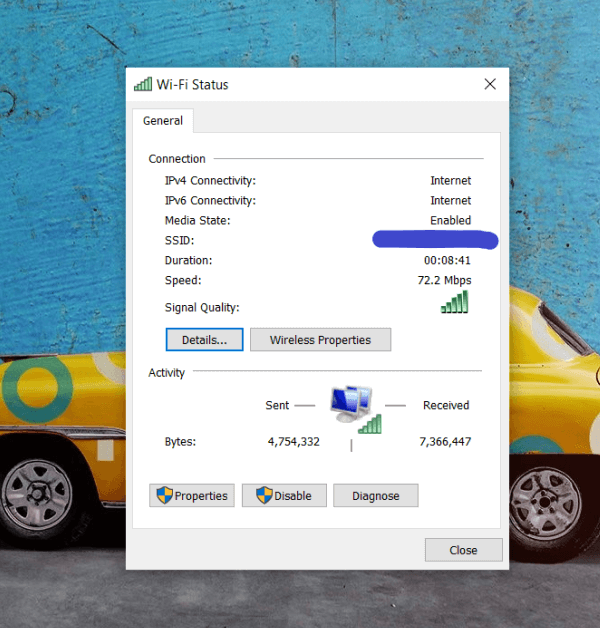 Once you open the Properties window, find Internet Protocol Version 4 (TCP/IPv4) option under the Networking tab and then double-click on it.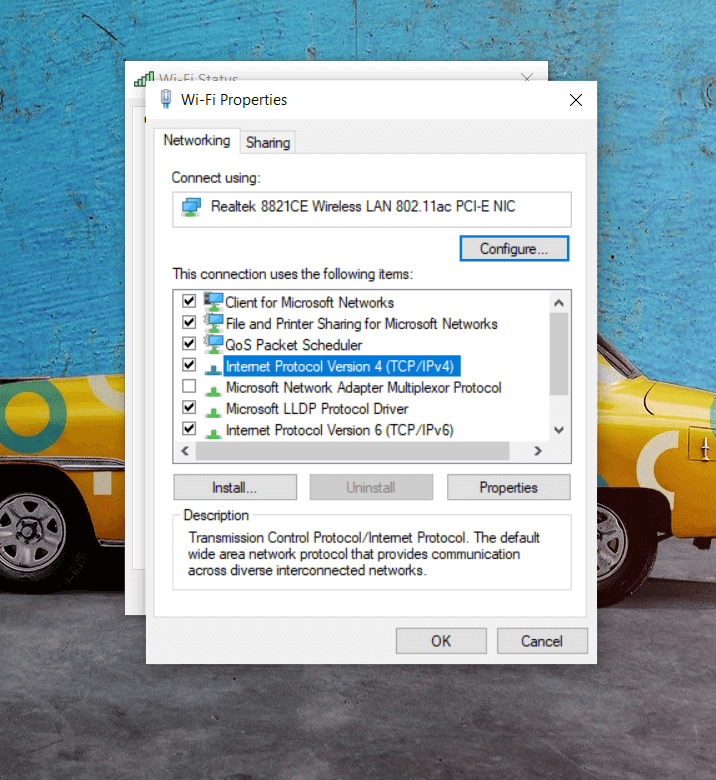 Now, you will come across the option to set a DNS address manually. Select the Use the following DNS server address option if it is not already selected and then enter the Google public DNS server address which is mentioned below:
8.8.8.8
8.8.4.4
Select the Validate settings upon exit before hitting the OK button in order to save the new DNS server settings.

Once you have performed these steps, go to Chrome to see if the This Site Can't Be Reached error in Chrome is fixed. 
Read Also: How to Solve Runtime Error 203 on Windows 10
---
2. Clear Your Browser Cache
If you are looking for an easy way to fix "This Site Can't Be Reached" error then this one is perhaps one of the simplest methods to try. You can clear the browser cache to resolve this problem. 
Here's how to do that:
Go to Google Chrome and click on three dots (the menu icon) which is present at the right corner on your screen.
Then, select More tools and click on Clear browsing data option. You can open this option by pressing the Ctrl+Shift+Del key together.
Once the Clear browsing data window is opened, you have to select the time range to All time and then click on the Clear data button to clear browsing data.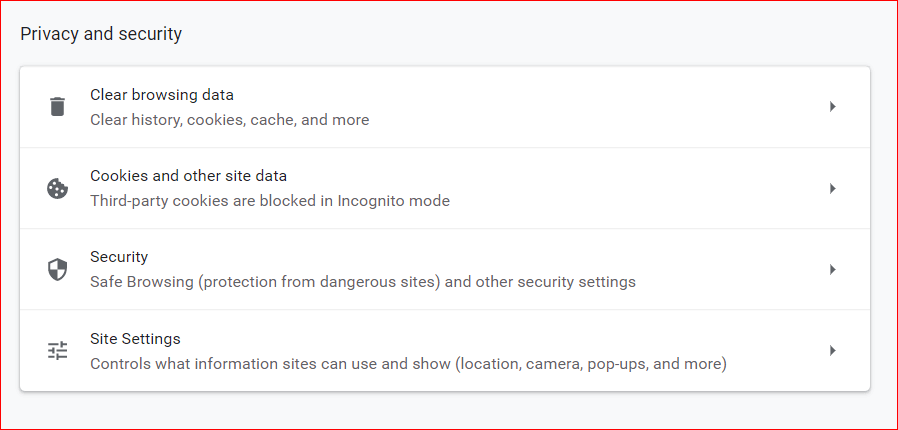 Now that you have cleared the browsing data, you can check if the error is fixed.
Read More: How to Update Drivers Using Command Prompt
---
3. Reset Chrome Settings
If the former methods are not helping you resolve This Site Can't Be Reached error in Chrome then perhaps it is time to reset the Chrome settings. At times, resetting settings can happen to fix the issue.
To reset the settings in Chrome, follow these steps:
Type

Chrome://flags/

in the address bar of Chrome and hit Enter.

Now, find the

Reset

option on the top of the Flags page and click on it to reset all Chrome settings.

Once you have done this, you can now check the Chrome to see if your issue is resolved.
Read More: How to Fix Windows 10 Not Responding Error
---
4. Restart DNS Client
Restarting the DNS client can help you fix the "This Site Can't Be Reached" error in Chrome. Below is a quick tutorial on how to restart DNS client:
Step 1: From your keyboard, altogether press Windows key + R keys to summon the Run Dialog box on your screen.
Step 2: Then, type services.msc inside the Run Dialog box and then click on the Ok option. Alternatively, you can hit Enter from your keyboard.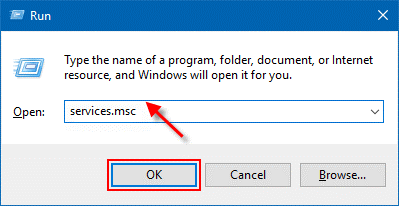 Step 3: This will take you to Windows Services. Wherein, you need to navigate to the Network Store Interface Service.
Step 4: Click right on the same (Network Store Interface Service and choose Restart from the context menu list.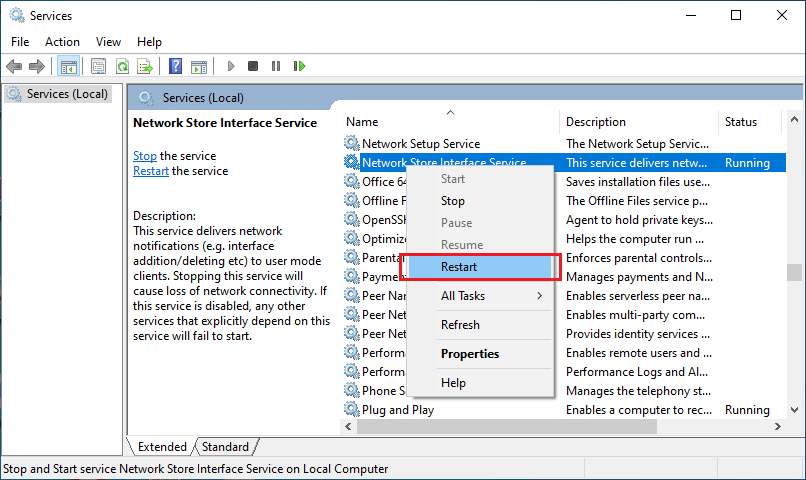 Step 5: After that, repeat the same step for restarting the DNS Client and DHCP Client services.
Step 6: Now, wait for the DNS client to restart the services.
Once done, then check to see if the issue has been resolved. Unfortunately, if not, then move on to the next solutions.
---
5. Reset TCP/IP
If you still encounter the "This Site Can't Be Reached" error in Chrome. Then, try to reset all IP protocols inside the Windows. This can fix the various specific configuration errors. Follow the steps shared below:
Step 1: Type command prompt inside the Windows search bar and then click on Run As Administrator to launch it under administrators privileges.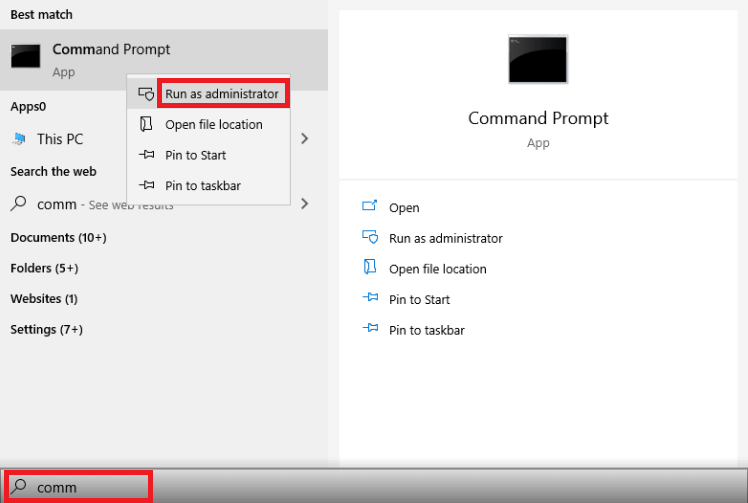 Step 2: Once Command Prompt is opened as an administrator, then execute the following commands. And, hit the Enter key after each command.
ipconfig /release
ipconfig /all
ipconfig /flushdns
ipconfig /renew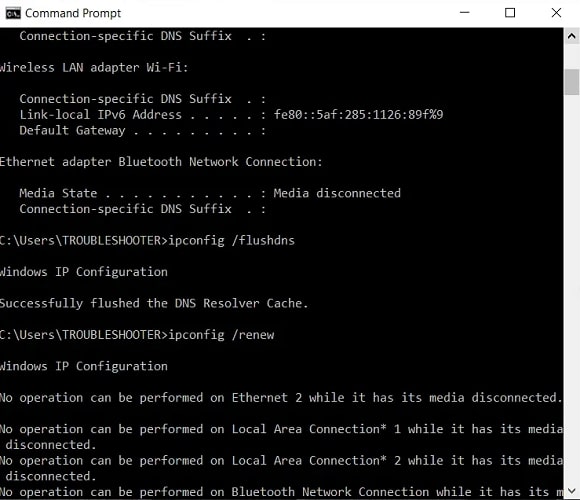 Step 3: Lastly, restart your PC to save the new changes.
After this, try to check whether the "This Site Can't Be Reached" error in Chrome is fixed or not.
Read More: How to Fix System Service Exception BSOD error on Windows 10
---
6. Run Windows Network Diagnostic to Fix Chrome Issue
Running a check on your Windows is probably the go-to fix for any issue in the system. To figure out the actual problem related to networking you can run Network Diagnostics which can help you detect and fix the cause.
To do that, you have to follow these simple steps: 
Open RUN by pressing Windows Key + R together.

Now, write

inetcpl.cpl

in it and then hit OK.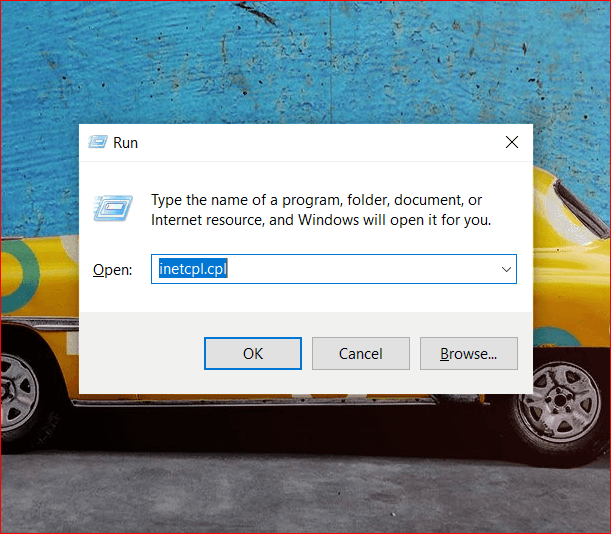 Click on the Diagnose button which will run the network troubleshooter.

Wait for the diagnosis to compete. Once it is complete, disable and then again enable your Internet connection. Then go back to Chrome and try loading the page to see if This Site Can't Be Reached is still there. 
---
Summary
So here was a section introducing you to some solutions to get rid of This Site Can't Be Reached error in Chrome. There's certainly one or the other fix to make this error disappear from your screen. Besides, it is important for you to make sure that the Chrome version which you are currently using is up to date. If not, then update it for there may be a slight chance that this error has come out of there. Usually, this error does not occur due to Chrome's fault. 
Do you have something in mind to take on this section? Share your comments and suggestions in the comment section and let us know.  
Jyotsana is a technical writer with a non-technical background. An eye of detail and a knack for writing helps her to write technology related content.Apart from writing, she is a coffee connoisseur and an aesthete who rejoices in poetry and music during leisure.
Subscribe to Our
Newsletter

and stay informed

Keep yourself updated with the latest technology and trends with TechPout.
Related Posts