How to Fix DNS_PROBE_FNISHED_BAD_CONFIG Error on Windows 10

In this guide, we'll walk you through how you can fix DNS_PROBE_FINISHED_BAD_CONFIG error in Windows 10 on your own in just a few minutes. Keep on reading to know how to do it.
Like many unlucky users, if you have ended up on the DNS_PROBE_FINISHED_BAD_CONFIG error message on the screen while using your Google Chrome browser, Windows, macOS, or Android mobile device, then it means you won't be able to visit/access any website through the Internet.
Typically, DNS probe finished bad config error message appears when your device is having some internet connection problems, or when the DNS server is not responding.
If you're wondering how to fix error DNS_PROBE_FINISHED_BAD_CONFIG in Google Chrome browser or Windows devices, you've come to the right place. In this article, you'll learn various easy methods to troubleshoot the problem on your own quickly.
Methods to Fix DNS_PROBE_FNISHED_BAD_CONFIG Error on Windows 10
Here are the effective ways that can help you resolve the DNS probe finished bad config error and access your desired websites.
1. Restart Your Router
The first thing you should do to troubleshoot the DNS probe finished bad config Chrome error is try restarting your router. This method will clear away the cache present in the router and thus, it may resolve the error message. There must be a power button on your router that you can turn off. Now, wait while it re-builds the connection and then, turn the button on again.
Moreover, you can try unplugging your router completely and plug it back in after 30 to 60 seconds. Rebooting it this way may bring it back in the process. Once you complete performing this troubleshooting, go to your browser and check if you can now access the internet.
Also Read: Minecraft LAN Not Working Issue on Windows 10 [Fixed]
---
2. Update Your Network Drivers
There's no surprise that not keeping your network adapters drivers up to date can cause the error DNS_PROBE_FINISHED_BAD_CONFIG on Windows 10. In this situation, you can use Bit Driver Updater to automatically update your outdated or faulty network driver. Bit Driver Updater is a renowned third-party software that not only provides one-click WHQL certified driver updates but also optimizes your computer for fast and smoother performance.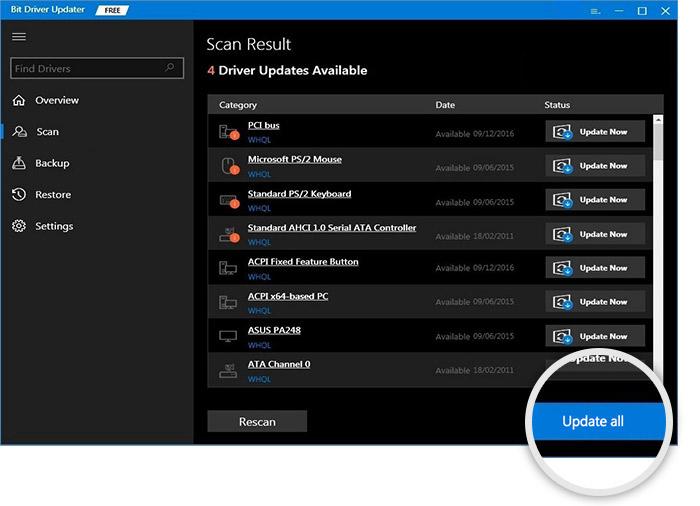 ---
3. Disable IPv6
IPv6, the latest version of Internet Protocol, routes traffic between the Internet and the networks. If you land upon the DNS_PROBE_FINISHED_BAD_CONFIG error in Chrome then IPv6 may be the reason behind that. You can fix the problem by disabling IPv6 on your Windows computer. To do that:
Take yourself to the Control Panel and then click the 'View network status and tasks' option from under Network and Internet.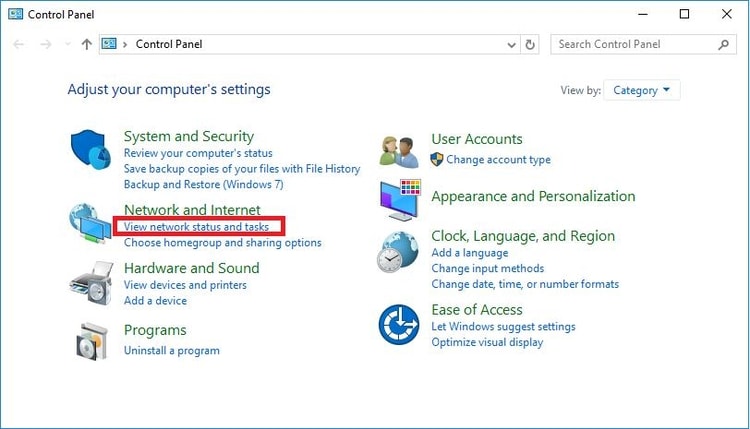 Also Read: Update Network Adapter Driver on Windows 10, 8, 7 | Step by Step
In the next window, select the Change adapter settings option from the navigation pane on the left-hand side.
Next, you have to right-click on your connection and then select the Properties option from the pop-up menu.
Now, look for Internet Protocol Version 6 (TCP/IPv6) and disable it by unchecking the box.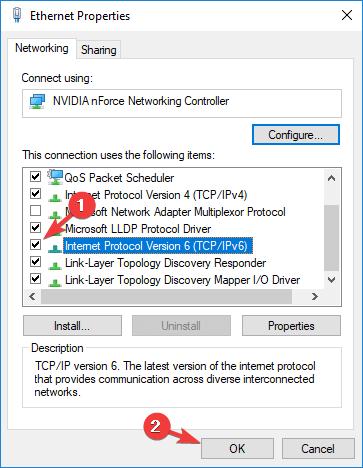 Once you have made changes, hit the OK button to save them.
---
4. Switch Your Computer to Safe Mode
The DNS_PROBE_FINISHED_BAD_CONFIG Windows 10 error can occur because of a dysfunctional operating system. In this situation, you can try to boot your device in Safe Mode and see if that fixes the issue. In order to start your Windows PC in Safe Mode, follow the below steps.
Hit the Windows (Start Menu) button and then go to the Power.

Now, hold down the Shift key and click Restart.

In the resulting window, choose the Troubleshoot option followed by Advanced.
Then, click on the Start-Up Settings and hit the Restart
You will find more options among which you can select Enable Safe Mode with Networking by pressing either the 5 or F5 key on the keyboard.
Now that you have performed these steps, your computer will now be in Safe Mode. Now try to visit the website again and check whether you encounter any network connection issue. If not then the issue may be existing due to third-party software or installation.
---
5. Temporarily Disable Firewall and Antivirus Programs
If disabling the internet protocol version IPv6 doesn't help then you should try fixing the DNS_PROBE_FINISHED_BAD_CONFIG error by deactivating your firewall and antivirus application temporarily. Yes, Windows firewalls and antivirus tools do play an important part to protect your devices but sometimes, they can lead to some disturbances with your network connections. Here's what to do:
Open the Windows Settings application.
Select the Update & Security sub-setting and then go to the Windows Security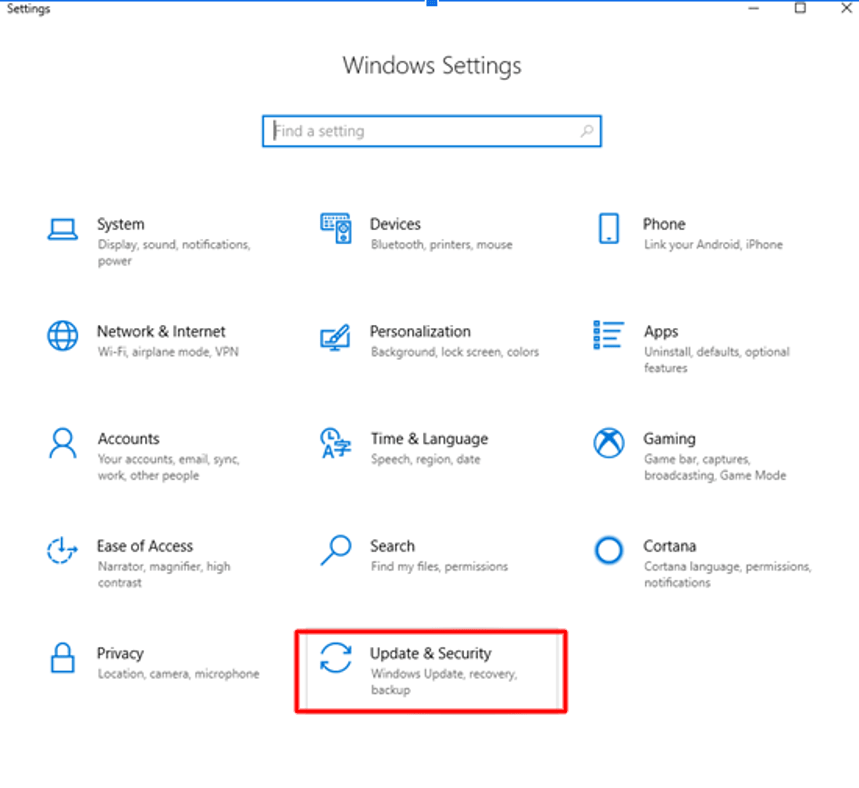 Now, open the Virus & Threat Protection settings and toggle off the Real-time protection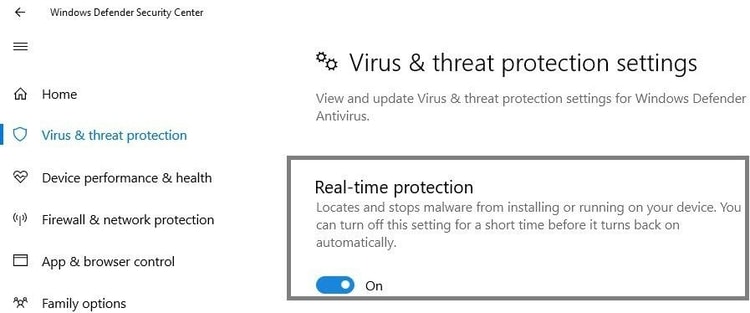 Now, open the Firewall and network Protection settings and toggle off the Windows Defender Firewall
After successfully deactivating your firewall and antivirus protection, you can try visiting the website again on your browser and check if the issue persists.
Also Read: 7 Best Parental Control Software To Track Your Kids Online Activity In 2021
---
6. Disable the Secondary Connections on Your Computer
If your computer has multiple network connections available then you should try disabling the secondary connections to fix DNS_PROBE_FNISHED_BAD_CONFIG error on Windows 10. To do that:
In the search box on the taskbar, type View network connections and select the Best match result.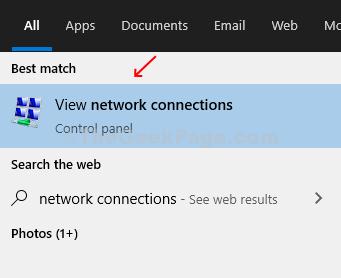 On the Network Connections screen, right-click on each of the connections you are not using currently and select the Disable option from the pop-up menu.
Once done, restart your internet browser and try visiting your desired website again. The error DNS probe finished bad config Chrome should be gone now.
---
7. Disable the Peer-to-Peer Feature
The peer-to-peer (P2P) feature in Windows saves the download bandwidth. Using this feature can help you download the Windows updates directly from other users' computers included in your local network. Unfortunately, it is also often known to mess with the DND processes. Therefore, it's worth disabling to check if that helps fix DNS_PROBE_FINISHED_BAD_CONFIG Windows 10 error.
In the Windows Settings app, select the Update & Security
Now, select the Delivery Optimization option from the navigation pane on the left-hand side.

Next, click toggle off the Allow downloads from other PCs

Also Read: 22 Best Free Driver Updater for Windows 10, 8, 7 in 2021 [Updated]
---
Wrapping Up: DNS_PROBE_FINISHED_BAD_CONFIG Error in Windows 10
Hopefully, your error DNS_PROBE_FINISHED_BAD_CONFIG message will disappear once you treat it with the methods mentioned above. If it still persists, then you should contact your network service provider or maybe try switching it. What's your take on this issue? Share your views and suggestions in the comments section provided below.
Monil is a professional writer whose forte is absorbing a lot of data and help large technical organizations convey their message clearly across multiple products. An engineer by qualification, his affinity for design enables him to write to inspire, energize, and influence various audiences to uncover their true potential. When not writing, Monil is likely to be found listening to music, traveling, or simply excavating into his favourite cuisines.
Subscribe to Our
Newsletter

and stay informed

Keep yourself updated with the latest technology and trends with TechPout.
Related Posts