Epson L220 Driver (Printer & Scanner )Download and Update

In this write-up, you will be going to learn the best ways to download and install Epson L220 driver. To know more read on the entire write-up!
Indeed, Epson L220 is the best choice for small businesses, homes, institutions, and schools. But, considering the larger enterprises it is not an ideal choice as it can only print 10 to 50 pages in a day. But, as you receive the printed photo in your hand, then its slower speed issue will dissolve because its photo printing quality is really good. If you have lately bought an Epson L220 color printer, then you should install the compatible and most up-to-date driver as well to ensure the effective functioning of it.
As you already know, drivers are the essential component that lets your printer communicate with your Windows operating system. Hence, it is way crucial to keep the printer drivers always in tip-top condition so that eventually you can get good printing outcomes. Therefore, we have created this downloading guide to explain to you the best ways to get the latest Epson L220 printer driver installed on a PC.
Talking about the best way to get the latest drivers installed on your PC, then, you can try Bit Driver Updater. It is a globally recognized fully automatic driver updater tool that has the ability to fix all faulty or corrupted drivers in one click of the mouse. With this tool, you can also get the solution to fix numerous Windows-related issues such as BSOD errors, frequent crashes, etc. Also, you can try this amazing utility for Free from the download button given below.

And, if you want to know more about it then travel with this write-up.
How to Download, Install and Update Epson L220 Driver
Have a look at the below-mentioned effective yet convenient methods to perform Epson L220 printer driver download.
Method 1: Manually Download Epson L220 Printer Driver via Official Website
The first and foremost way to get the genuine and latest drivers for the Epson L220 printer and scanner is via the official website of Epson itself. Epson itself constantly releases the latest drivers for themselves. So, what's more, accurate than this for ensuring genuine and compatible driver updates. Here are the few steps which you need to follow to perform Epson L220 driver free download.
Step 1: Click here to hover over the official website of Epson.
Step 2: Head to the Support tab, and then choose Printers from the drop-down menu list.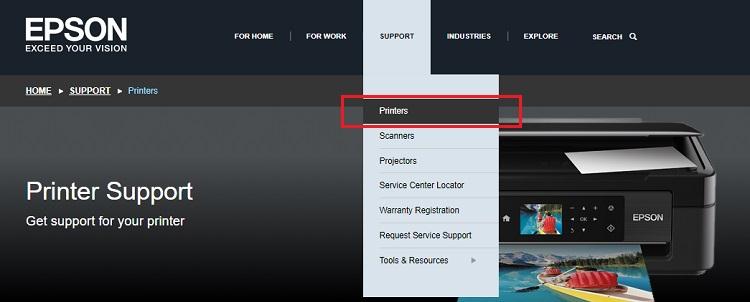 Step 3: Now, type the Epson L220 printer in the search box and click on the Search button presented next to it.

Step 4: Later on, choose the current Windows operating system version and then click on the download button to get the driver file downloaded on your PC.
Step 5: Run the Epson L220 installer file and follow the onscreen instructions to get the driver file installed.
Once the driver file is successfully installed on your PC, then don't forget to reboot your computer. If you find this method a bit complicated to install the latest Epson L220 driver then you may try the other methods mentioned below.
Also Read: Printer Driver Downloads For Free on Windows 10, 8, 7 | Download My Printer Drivers
---
Method 2: Update Epson L220 Driver in Device Manager
You can seek help from the Windows in-built utility program named Device Manager for performing the Epson printer driver download. Not for updating the drivers only but you can use Device Manage for uninstalling, disabling, and rolling back to the previous drivers. Coming back to the point, here are a few steps to update the Epson L220 printer driver in Device Manager.
Step 1: Press Windows + X keyboard buttons at the same time then scroll down to choose Device Manager.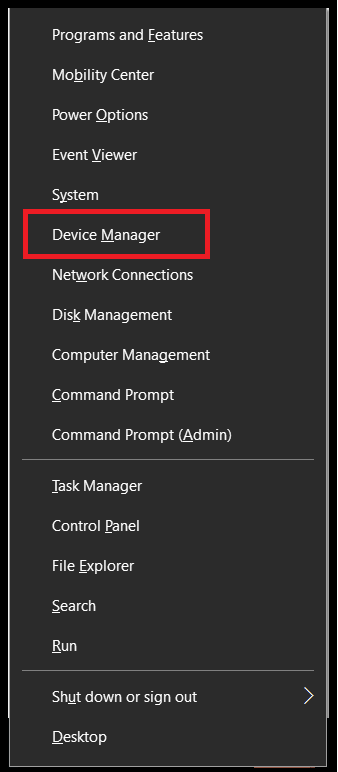 Step 2: In the Device Manager window, look for Printer /Print Queues and double click on it to expand the category.
Step 3: Right-click on the Epson L220 driver and choose Update Driver from the context menu list.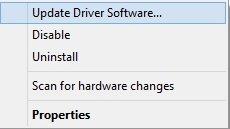 Step 4: Then, pick Search Automatically for Updated Driver Software option from the subsequent prompt.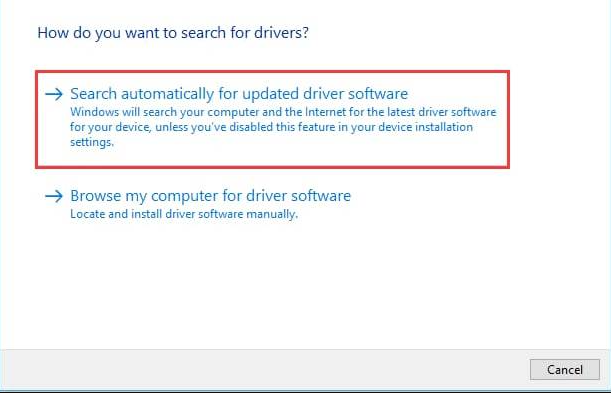 Now, wait and let Windows finish searching for outdated or broken drivers. If Windows ended up with the latest driver updates then be assured it will download and install every update automatically including the Epson L220 driver update.
Also Read: How to Update Printer Drivers in Windows 10? Try Best Ways
---
Method 3: Automatically Update Epson L220 Printer Driver using Bit Driver Updater
Well, it is a bit cumbersome to find and install the correct or compatible driver manually. Hence we would like to introduce you to one of the safest ways to install genuine drivers and that is Bit Driver Updater. It is a fully automatic solution to ensure genuine driver updates. Plus with this utility, you can boost up the overall performance of your system. Here are the steps which you need to follow in order to perform a driver update.
Step 1: Download and install the Bit Driver Updater from the button given below.

Step 2: Once the utility is installed successfully, then trigger it on your PC, and click on the Scan button from the left.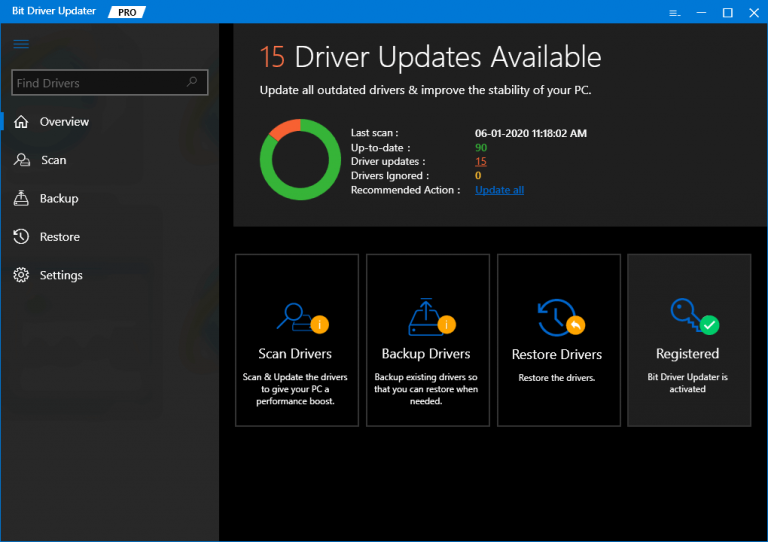 Step 3: After this, you need to wait until it scans your complete PC. Once the scanning is accomplished, then it provides you with a list of outdated drivers.
Step 4: In that list, you need to find the Epson L220 driver and make click on the Update Now button which is shown next to it.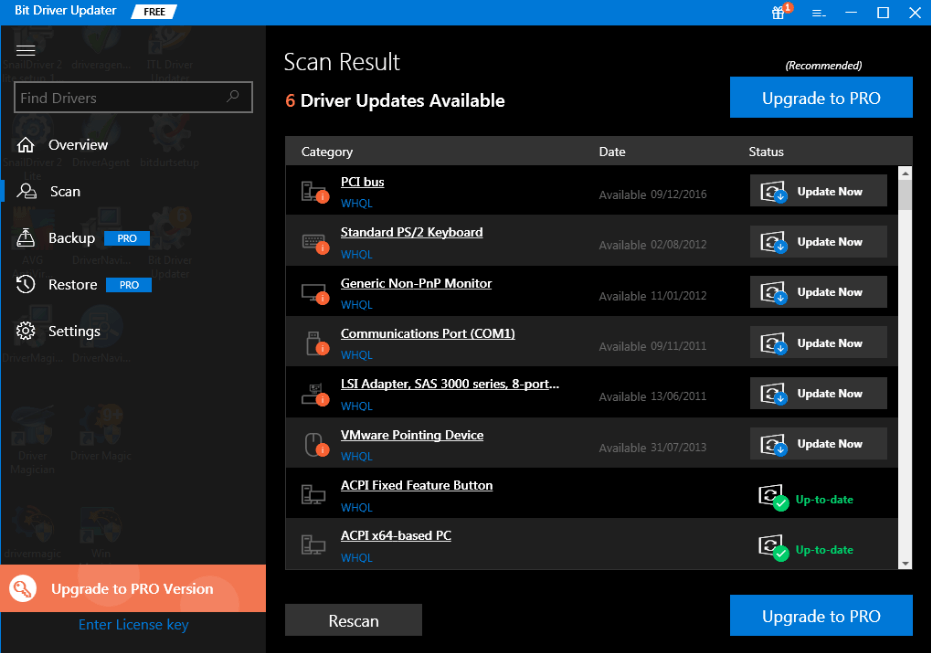 As we had said above, Bit Driver Updater can update all the outdated or corrupted drivers in one click including the Epson L220 driver. So, you can update all the drivers in one go just by relying on the upgraded version of Bit Driver Updater.
However, Bit Driver Updater comes in two models i.e., free or pro. No doubt you can update the drivers with the free version. But the free version will let you access the basic features of the utility. Therefore, it is advised to use the pro version to reach out to the advanced features of Bit Driver Updater.
Also Read: Best Free Driver Updater for Windows 10, 8, 7 
---
Method 4: Run Windows Update to Get the Latest Epson L220 Driver
Windows Update is another way to install the latest drivers on a PC. Not only drivers, but Windows Updates brings the latest system updates, new features, robust security patches, performance improvements, and bug fixes to your PC. Here is how to perform the Epson L220 scanner driver download on Windows PC:
Step 1: Go to the Windows Settings.
Step 2: Choose Update & Security.
Step 3: Then, on the left, select Windows Update, later on, click on Check for Updates from the right.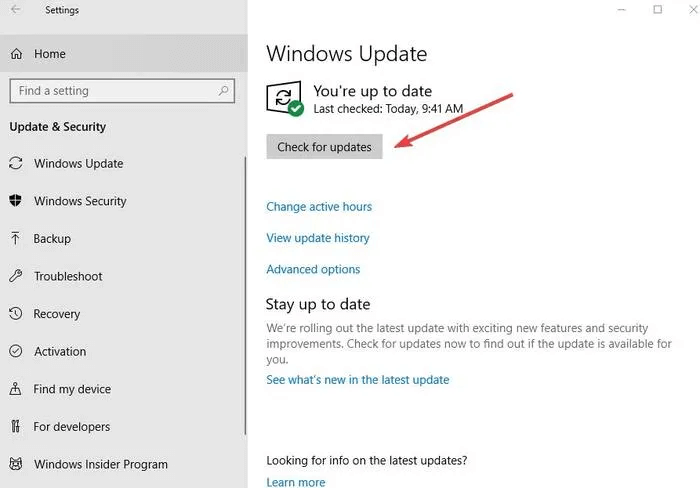 Also Read: How to Restore Printer Connection on Windows 10, 8, 7
---
Epson L220 Driver Download, Install, and Update – Done Successfully
Up-to-date drivers are extremely crucial for a better computing experience. Similarly, for receiving accurate printing outcomes from your Epson L220, you need to keep its drivers always up-to-date. Through this write-up, we have tried our best to educate you on how to perform Epson L220 printer driver free download in the easiest way possible. You can choose the method which best suits your case.
But, in our opinion, you should give Bit Driver Updater a try as the utility promises to update all the faulty or missing drivers within one click. Plus, the tool updates all the faulty drivers automatically in no time.
Also Read: Epson L120 Driver Free Download and Update
So, that's all for today, hope you have enjoyed our write-up, do tell us which method you picked in the comment box below. Plus, if you have suggestions then let us know that too in the comments below. Before you leave our page, do subscribe to our newsletter for regular updates.
Harshita Sharma is a technical writer with quite a distinct understanding of the tech realm. She is a tech enthusiast who believes that tech knowledge should reach one and all and tries to convert the sketchy knowledge into the simplest possible form for making people understand the tech world better. When not playing with words, she loves to travel and explore new places. And, is a coffee & cricket connoisseur.
Subscribe to Our
Newsletter

and stay informed

Keep yourself updated with the latest technology and trends with TechPout.
Related Posts