Dell Inspiron N5110 Driver Download for Windows 10, 11
Published Date :
Oct 03, 2023
Today, we are going to walk you through the most straightforward ways to download Dell Inspiron N5110 drivers for Windows 10, 11. Read on to the entire article for more information! 
Among Windows PC users, the Dell Inspiron N5110 is one of the most popular laptops. In addition, if you want to maintain its consistency, it is of the utmost importance to make sure that it is associated with the most recent drivers.
In order to function properly, the Dell Inspiron laptop needs a certain set of drivers. If a number of the drivers on the laptop get corrupted or become out of date, the device will be unable to complete the work successfully. In addition to this, the general performance of your leading Dell Inspiron notebook laptop will be negatively impacted if the respective drivers are not updated on a consistent basis as they are supposed to be. Therefore, it is crucial to keep drivers updated.
If you possess a Dell laptop and are curious about how to download and install the Dell Inspiron N5110 drivers for Windows 10, and Windows 11, then the following piece of writing might be of assistance. This post will guide you through the best methods to perform the Dell Inspiron N5110 driver download.
Methods to Download, Install & Update Dell Inspiron N5110 Driver For Windows 10/11
Listed below methods will allow you to get the most recent drivers for your Dell Inspiron N5110. There's no need to try them all, just work your way through each and pick the one that works best for you. Now, without further ado, let's get started!
Method 1: Download Dell Inspiron N5110 Driver From the Official Website
If you have sufficient time and technical knowledge, particularly about the drivers, then you may easily perform the Dell Inspiron N5110 driver update from the official website of Dell. As one of the most well-known computer manufacturers in the world, Dell lives up to all of its responsibilities by making its products as user-friendly as possible across the board. Likewise, if we are talking about the drivers, then it frequently releases the most recent driver updates for their products. Therefore, the user may take advantage of the official driver support that Dell provides in order to install the correct and compatible Dell driver updates on the PC. Below is how to do that:
Step 1: Visit the official Drivers & Downloads support page of Dell.
Step 2: At this point, you have a choice between two different actions to take: you can either click on the Auto-Detection function that is located on the website, or you may enter the model number, together with the Dell service TAG and the Dell EMC product ID.
Step 3: After that, you will need to choose the Detect Drivers option in order to acquire a list of all of the Dell Inspiron drivers that are available on the website.
Step 4: Next, locate the Windows operating system that is compatible with your Dell Inspiron, and then choose the Download option to begin the downloading process.
Step 5: Once downloaded, you need to double-click on the downloaded driver file and follow the on-screen instructions to finish the installation process.
Step 6: In order to apply new changes, you will need to reboot your Dell Inspiron N5110 laptop.
Also Read: Dell Bluetooth Driver Download & Install For Windows 11, 10, 8, 7
---
Method 2: Use Device Manager to Install Dell Inspiron N5110 Driver Update
Windows comes with a pre-installed application called Device Manager that allows for remote management of the drivers. Device Manager is a helpful piece of software that gives users the ability to update, roll back, uninstall, and deactivate driver software. To install Dell Inspiron N5110 driver updates using Device Manager, follow these steps:
Step 1: First, open the Windows search bar and enter "Device Manager." Then, choose the desired result.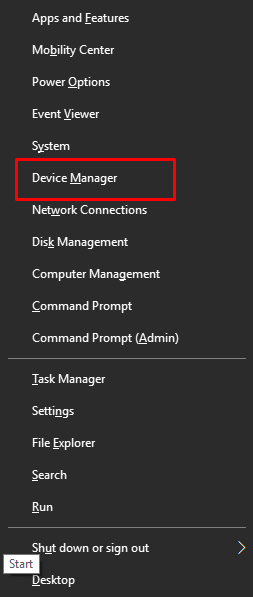 Step 2: On the Device Manager window, double-click on the category that is displaying a yellow exclamation mark next to it to expand the same.
Step 3: After that, right-click on the problematic device and then choose Properties from the list of options that appear in the context menu.
Step 4: Next, choose the Driver tab, and then select the Update Driver option to proceed.
Step 5: Lastly, click on OK to save new drivers.
The Device Manager will now begin looking for drivers that are compatible with the system and it will also automatically install the available driver updates including Dell Inspiron N5110 drivers. However, a large number of users have claimed that there have been instances in which Device Manager was unable to recognize and install the original drivers. If that is the case, then try the next method.
Also Read: Dell Latitude 5420 Drivers Download and Update for Windows
---
Method 3: Automatically Install Dell Inspiron N5110 Driver Via Bit Driver Updater (Recommended)
The aforementioned manual procedures might be rather challenging for those who are lacking in both the necessary technical skills and the required amount of time. And, here comes the driver updating tools as a savior. There are many driver updaters available, but only a few of them have demonstrated that they meet industry requirements. One of them is known as Bit Driver Updater. Bit Driver Updater is one of the most popular and effective tools among the available driver updates.
The utility only gives WHQL-verified and certified drivers, and it is one of the most noticeable reasons why millions of customers prefer utilizing Bit Driver Updater in contrast to other driver updaters. This driver updater utility tool is well-known not just for its authenticity but also for the ease with which it works and the speed with which it does so. The following is a list of the procedures that you need to follow in order to automatically install the Dell Inspiron N5110 drivers on Windows 10, 11.
Step 1: Download Bit Driver Updater for Free by using the link provided below.

Step 2: To install the program, open the setup file that you downloaded and then follow the instructions that appear on the screen.
Step 3: After that, run the program on your device, and then click the Scan button located on the left side of the screen to start the scanning process.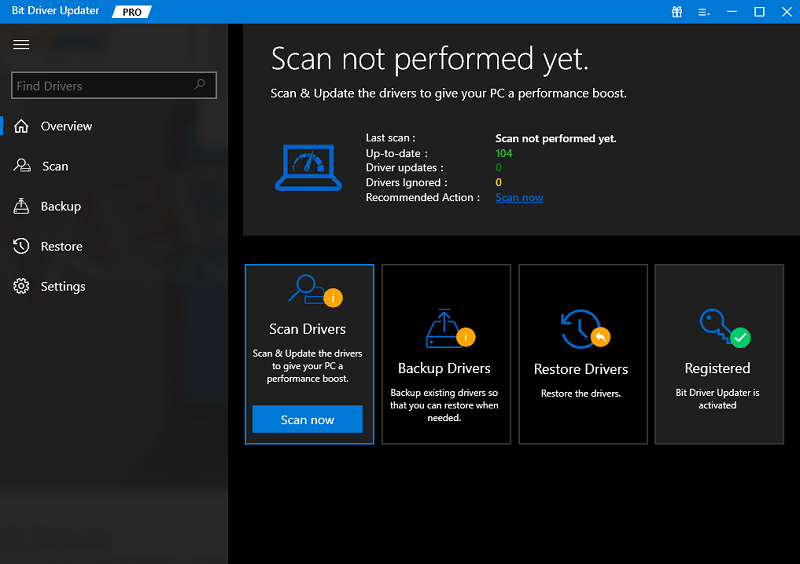 Step 4: Once the scanning is finished, click on the Update Now button available next to the driver that you want to update. And, you can rather click on the Update All button. This will let you update multiple drivers at once.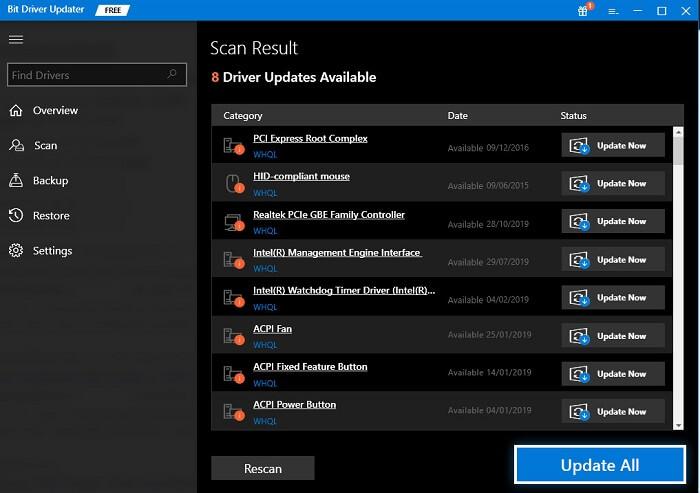 However, in order to make use of single-click update functionality, you have to upgrade to the pro version of Bit Driver Updater. The pro version comes with 24/7 technical support and a 60-day full money-back guarantee. The premium edition of the program, on the other hand, includes features such as backup and restoration, a scan scheduler, and many other useful tools.
Also Read: How to Download and Update Dell D6000 Drivers (Easily)
---
Method 4: Run Windows Update To Download Dell Inspiron N5110 Driver
Last but not least, you can also make use of the Windows Update service to get the latest driver updates installed on your PC. This will not only bring the driver updates but also provide performance improvements, powerful security patches, new features & functionality, and bug fixes to your device. Now, have a look at the steps below to perform the Dell Inspiron N5110 driver download through Windows Update:
Step 1: Altogether press Windows + I keys to launch the Windows Setting menu on your screen.
Step 2: On Windows Settings, look for Update & Security and click on it.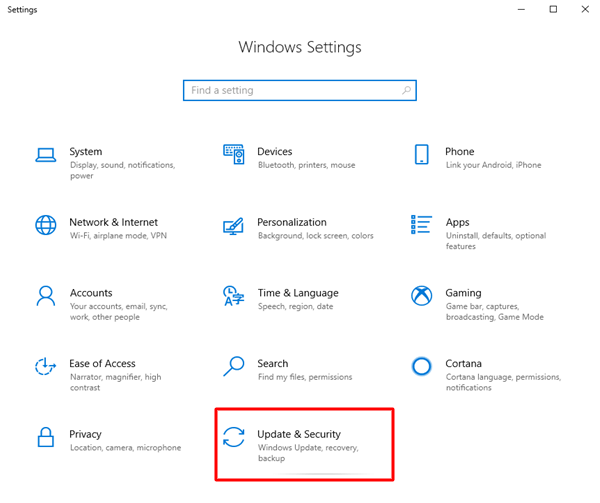 Step 3: Next, make sure Windows Update is selected from the left menu pane.
Step 4: After that, click on the Check For Updates option.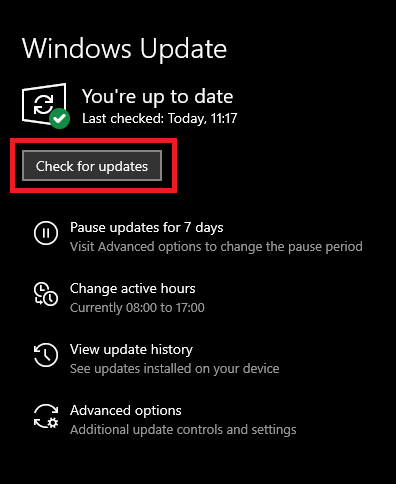 Now, Windows will search for the latest driver updates as well as system updates and will automatically install the available ones including Dell Inspiron N5110 drivers. Once everything is done, simply reboot your PC to apply new changes.
Also Read: Dell Keyboard Driver Download and Update in Windows 10, 11
---
Dell Inspiron N5110 Driver Download For Windows 10, 11: Done
So, that was all about how to find, download, and install the latest version of Dell Inspiron N5110 driver updates on Windows 10, 11. We hope you found the information provided in this driver download guide helpful. You can use either of the following methods to update system drivers. However, in our view, you should use Bit Driver Updater. Using this software, you can automatically install the latest drivers, moreover, it ensures updated and enhanced PC performance. Click on the link below to download it for Free.

Want to read more how-tos, product reviews, and troubleshooting guides? If yes, then don't forget to subscribe to our Newsletter. Lastly, follow us on Social Media handles – Facebook, Instagram, Twitter, or Pinterest so you never miss any tech updates.
Harshita Sharma is a technical writer with quite a distinct understanding of the tech realm. She is a tech enthusiast who believes that tech knowledge should reach one and all and tries to convert the sketchy knowledge into the simplest possible form for making people understand the tech world better. When not playing with words, she loves to travel and explore new places. And, is a coffee & cricket connoisseur.
Subscribe to Our
Newsletter

and stay informed

Keep yourself updated with the latest technology and trends with TechPout.
Related Posts