A Complete Review of Urban VPN with its Features and All Details

In this Urban VPN review for 2023, we discuss everything about this VPN, including its features, pros, and cons to help you decide whether or not you should use this service.
A VPN or Virtual Private Network protects your personal information from hackers. Moreover, it helps you access websites that are unavailable in your region. When searching for the best VPN for Windows, Mac, Android, and iOS, Urban VPN is a name that appears all over the web.
However, is it truly the best VPN or just a popular one with no real value, what does it offer, and most importantly, should you trust it? Let us answer these and a lot of other questions surrounding this Virtual Private Network service in our detailed and genuine review of Urban VPN.
Before peeling this VPN layer by layer, let us have its general overview to understand it better.
What Is Urban VPN
Urban VPN is a Virtual Private Network (VPN) service from Urban Cyber Security Inc. As the developers claim, it helps improve your online security and internet speed. It hides your IP address and performs web traffic encryption to let you browse securely and privately with no restrictions.
Now that you are familiar with Urban VPN, let us look at all its features to proceed further with the review.
Features of Urban VPN
Below are the features you should know before deciding whether or not to download Urban VPN.
80+ server locations
The first thing we noticed when reviewing the Urban VPN is its server locations. It has servers in more than 80 locations in major cities around the world.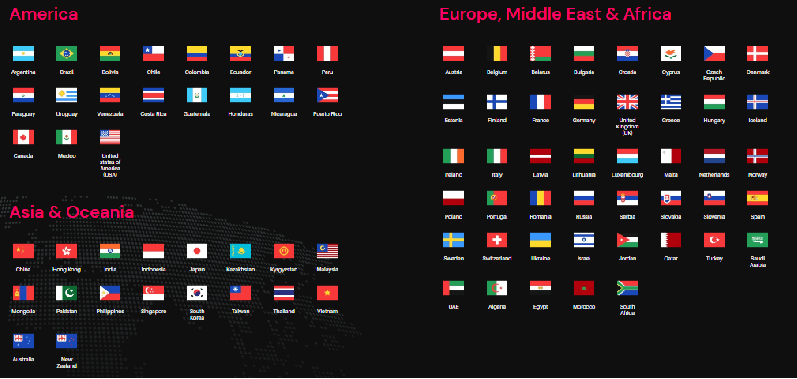 Unlimited bandwidth
One of the best features of Urban VPN is that it offers complete control over what you download and stream through the VPN tunnel. Moreover, unlike many other VPNs, it does not limit your bandwidth or disconnect your internet after exceeding data limits.
Access any website
With the help of Urban VPN, you can unblock and access any website with one click. Since you are surfing the internet from another location in the world, no one can track and monitor your traffic, helping you access the websites that may be inaccessible. Some websites which Urban VPN unblocks include streaming websites like Hulu and 25+ other web services.
Anonymous browsing
Now that's what VPNs are for. Urban VPN does what a VPN should do, i.e., allow you to browse anonymously without being tracked by organizations and governments, companies trying to monetize your actions, your internet service provider, or malicious hackers.
Above, we looked at some of the most prominent features of Urban VPN. The next section of this review discusses how to use this VPN, as whether or not a VPN is easy to use significantly impacts the decision of downloading or not downloading it.
---
How to Use Urban VPN
Below is how you can set up and use Urban VPN on your computer.
Firstly, download Urban VPN from the following link and install it on your device.
After installing the VPN, right-click the taskbar icon of Urban VPN.
Now, select the VPN geography you prefer from the available options.
After connecting to your desired location, you can enjoy browsing and doing whatever you want on the internet.
The process to use Urban VPN looks quite simple. However, when testing this VPN, we made a note of a few pros and cons of using it. You should know the advantages and disadvantages of this VPN to make an informed decision about using or not using it. Hence, the next section of this Urban VPN review shares the same.
---
Pros and Cons of Urban VPN
You should take note of the following gains and losses of using Urban VPN before downloading it.
Pros
Extremely simple and easy-to-use VPN
Uses the OpenVPN protocol for Windows
Completely free
Streaming services find it difficult to detect Urban VPN
Needs no registration
Availability of website in 10 languages
No bandwidth limitation on desktops
Chrome and Firefox extensions
Helps you defeat ISP throttling
Cons
P2P VPN network makes stability and security dependent on others
Some IP tools reveal the user's IP address and real location
Non-availability of a kill switch
Unsuitable for gaming and torrenting
Logs information such as browsing history, IP addresses, and more
No customer support
Frequent connection failures and poor speeds
Not the best VPN for unblocking US Netflix, Amazon Prime Video, and iPlayer
No clear information on security measures like encryption protocols
It was all for the features, pros, and cons of Urban VPN. Now, let us answer a few commonly asked questions about this VPN to clear up any confusion you may have.
---
Frequently Asked Questions
In this section of the Urban VPN review, we answered all the questions you and our other readers may have about this Virtual Private Network.
Q1. Is Urban VPN safe to use?
While reviewing Urban VPN, we found it safe but not the safest VPN we have ever reviewed. Some factors, such as keeping data logs and unclear security measures and protocols raise concerns about Urban VPN's safety.
Q2. How is Urban VPN completely free?
Data is the cost you pay for using Urban VPN. This Virtual Private Network service provider clearly mentions that it resells your data. However, you can disable this option in the application. Moreover, the peer-to-peer VPN system helps keep its maintenance costs low.
Q3. Is Urban VPN good for torrenting?
Urban VPN is not one of the best VPNs for torrenting. It offers limited performance. Moreover, it can share your activity information with anti-piracy agencies since the VPN is US based.
Q4. Is Urban VPN fast?
In our tests, Urban VPN was faster than most of the other free VPNs. However, it is not among the fastest VPNs.
Q5. Does Urban VPN work for Netflix?
Unfortunately, Urban VPN did not work for us when we tried to unblock US Netflix with it.
---
Summing Up the Urban VPN Review
In this article, we thoroughly reviewed Urban VPN in all its lengths and breadths to help you understand whether or not you should use it. In our opinion, it is a great VPN service if its cons do not bother you much.
Moreover, we would like to know your views about this VPN if you decide to try it. You can share your opinion of this Virtual Private Network service or drop your questions/suggestions about this article in the comments section.
Niharika is a passionate soul who finds immense satisfaction in putting all her thoughts in writing. Being a technology enthusiast, she loves learning new things about tech and making everyone technologically literate through her articles. When not composing tech articles, you can find her bringing characters to life in her fictional stories, reading something intriguing, or spending time with her near and dear ones.
Subscribe to Our
Newsletter

and stay informed

Keep yourself updated with the latest technology and trends with TechPout.
Related Posts