China Launches 'Close Contact Detector' App For Coronavirus
Published Date :
Feb 14, 2020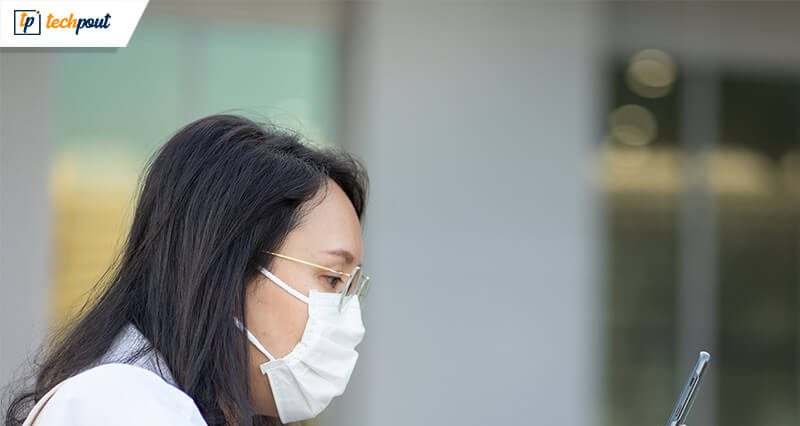 Coronavirus has shrouded entire China with an increase in the number of deaths, infections, and people who might be potential carriers. Given the number of deaths and infected, the Government of China has launched a new application that will confirm if a person is exposed to this virus or not. This app goes by the name 'Close Contact Detector'.
It works on the intel from people who are registered on the app. Anyone can register instantly by providing their contact numbers and IDs.
Once someone registers with a new contact number, the database is updated and the users are asked to enter their names and ID numbers. Every contact number can be easily used to check the status of up to three IDs.
China Electronics Technology Group Corporation and Government Bodies came together to create this amazing health application 'Close Contact Detecter'. This health app is supported by multiple health and transport facilities that are run by a media agency called Xinhua.
The health app 'close contact detector' covers a wide area of data with several thousands of contact numbers and IDs getting registered every day. 
The government and health bodies define 'close contact' as:
Proximity to someone who is suffering from fever
Getting near to someone who has a cough 
Approaching someone without any protection or mask
Confirmed, suspicious or potential cases of fever and breathing problems
This is a very useful app if you are a worker, businessman, teacher or from the healthcare department.
'Close Contact Detector' Covers:
Co-workers who work closely together and whose office or workplace is the same
Labourers, office professionals, teachers, factory workers, who work together in the same workplace might be potential carriers.
Family members, medical staff who treat people and are in constant exposure
Members of a family and the medical staff or healthcare workers who treat others irrespective of the infection are also considered as carriers and the application covers this section of the populace.
Passengers and deck crew members on flights, trains, trams, buses with infected
Passengers and travelers who travel in trains, buses, trams and other forms of transport may be exposed to the virus and are also considered as close contacts.
It is also said that people sitting up to three rows from an infected may become potential carriers and must maintain distance from the carrier. People sitting near an infected are termed as general contacts while those sitting within three rows are considered as close contact.
Read More: Hackers Exploiting Fear of the Coronavirus to Spread Malware
Although this health application is very useful, it is unable to show you live feed and current status of various aspects such as:
Exposure level:
The app cannot give you live intel of exposure level whether it is mild, severe or high. It cannot predict the effects of the environment and strong carriers around you.
Not transparent:
Although this app is very helpful, it does not certify the confirmed cases whether or not a person has become a strong carrier.
No live feed:
There is no option to get live updates once your number and ID is linked to the database. 
Studies say that a healthy person exposed to this virus can get infected in 2 to 14 days and show symptoms that include cough, fever, and issues in breathing.
This epidemic is spreading in several parts of the world and researchers say that there are high chances of it going pandemic worldwide.
There has been a huge commotion about this virus spreading fastly in different parts of China and people are now taking more than extra precautions to be safe. However, there has been no specific pattern in the attack of this virus, it is said that Coronavirus is a combination of multiple viruses.
Although the app is not that advanced to depict the future, it has still proven to be a strong and bold step against Coronavirus.
There are several cases of infection across the planet including the USA, Philippines, South East Asia and the very recent case in Japan. Experiments are going on to understand the weak node of the strain of this complex virus.
US, Japan, India, and other countries have shown their deep concerns regarding this shroud of melancholy in China and remain vigilant to answer to the needs of China.
In a podcast at iHeart Radio, Trump said, "I think they've handled it professionally, and I think they're extremely capable". He also stated that the whole US is deeply concerned about the situation.
Not much about this Virus is known to health bodies worldwide, but this potent virus is not just a single strain. It is a combination of multiple strains of a community of viruses and might have a defense mechanism mutate when in need.
This may start an apocalypse where the world governments might have to partially shut down all the international transport facilities. 
China is not facing this threat alone as there have been cases across the US, Philippines and the very recent one in Japan. With the world Governments working together, that day is not far when this virus will be history. 
Apart from the China's Close Contact Detector many other similar Contact Tracing apps developed worldwide. The pandemic massively crashed the earning of tons of companies. But, on a positive note, the pandemic has initiated work from home and give a space to the startups to shine their counterparts. So far now, as by time passes the situation is getting better. And, recently Indian government has launched the vaccine to stop the ultra-fast spread of the COVID-19. Even now things are slightly getting back to the normal. 
Jay is an incredible writer who loves to give life to words. He is always carrying out some research and likes to keep himself updated with the happenings around him. Writing runs in his blood makes him happy. When not working, you can find him singing, composing poetry, writing horror stories, playing action games on the laptop and munching on food.
Subscribe to Our
Newsletter

and stay informed

Keep yourself updated with the latest technology and trends with TechPout.
Related Posts