CES 2020: Biggest Dual-Screen & Foldable PC's Announcements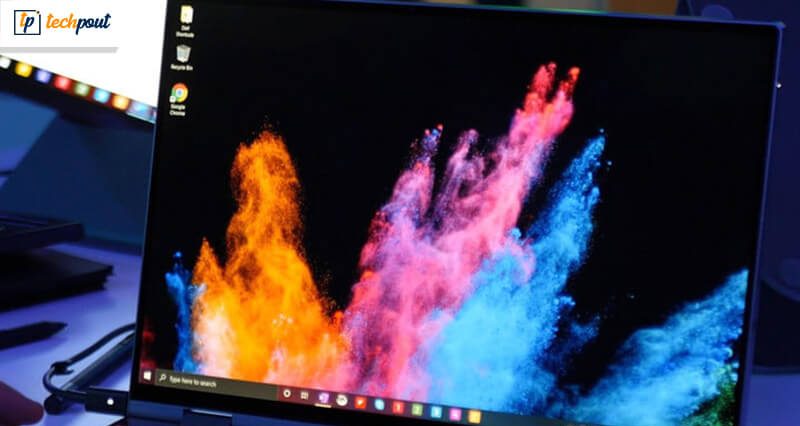 The CES 2020 tech show is currently ongoing and being the biggest tech show of the world, it is always the right time for tech companies to showcase their best products to the world.
This year is dedicated to welcoming dual-screen devices at CES 2020.
Last year Microsoft announced Surface Neo and Surface Duo as pioneers of the new design factor. But as per updates Windows 10X (specializing with foldable hardware) did not make its debut this year at CES 2020 as it the project is still in an immature stage of production.
In the CES 2020 tech show, Lenovo and Dell have come up with their foldable dual-screen systems. Lenovo (ThinkPad X1 Fold) plans to sell it to customers by the mid of 2020 running on full Windows 10 Pro version.
Lenovo ThinkPad X1 Fold
Lenovo ThinkPadX1 Pro is a 13.3 inch 4:3 foldable display, similar to Samsung's Galaxy Fold X. A resolution of 2048 x 1536 pixels would be available on two separate 9.6-inch screens.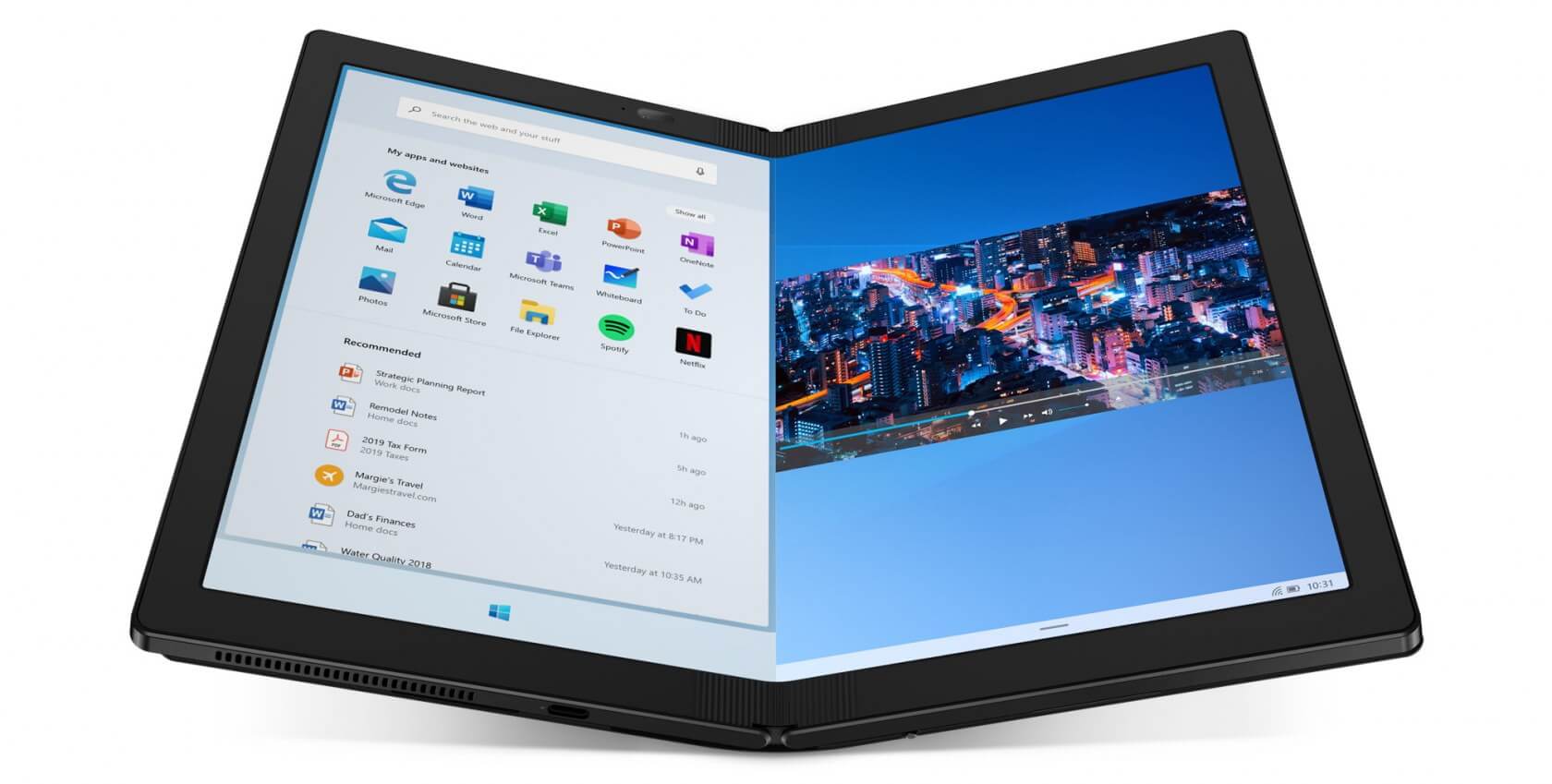 ThinkPadX1 comes with 8GB RAM, 1 TB SSD storage, Qualcomm Snapdragon X55 modem, and 5G connectivity. Lenovo is willing to introduce peripherals like Bluetooth enabled Minifold keyboard to enhance the capabilities and also would come with accessories like a leather bag and a kickstand.
Dell's Concept Ori and Concept Duet are planned for 2020 releases as well.
Dell Ori
Concept Ori has a large screen folding separately to create two small screens.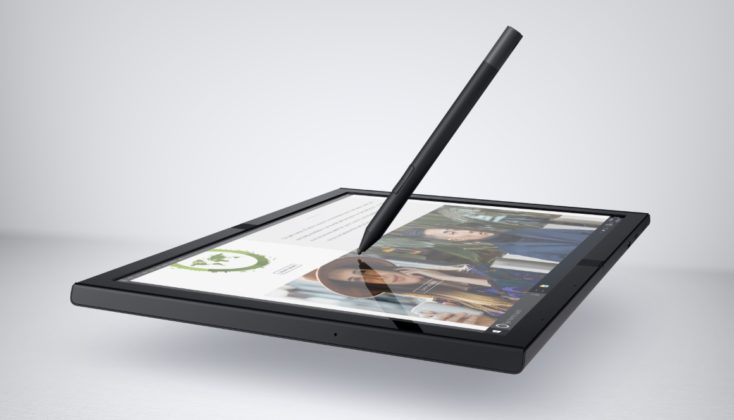 Dell Duet
Concept Duet looks a lot like Microsoft Surface Neo with two 13 inch FHD displays supporting multiple form factors. The Dell Laptop comes with a detachable keyboard and also the touchpad facility to impart the feel of a laptop.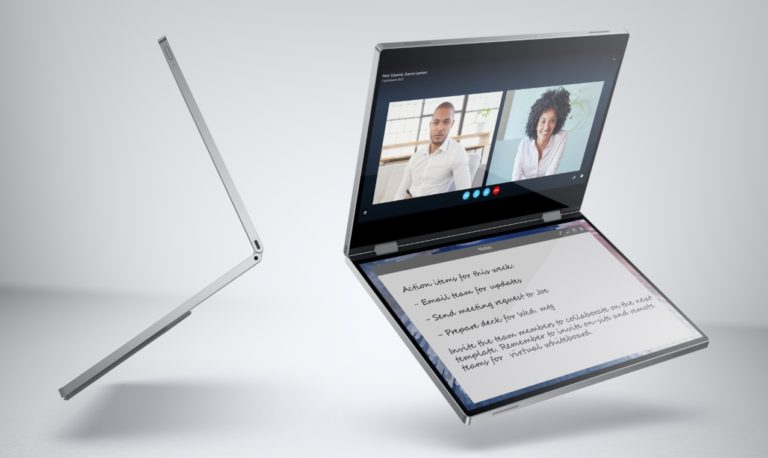 Intel Foldable OLED PC
In the queue also is Intel's foldable OLED PC concept.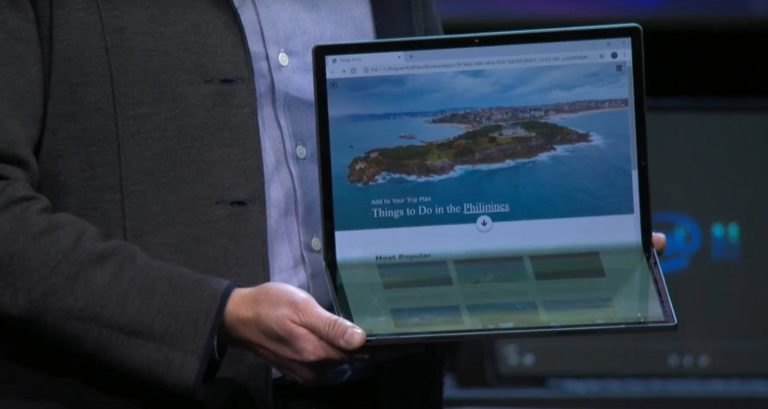 This is the first 17-inch OLED PC running on Microsoft Windows 10 Operating System. It has a 17-inch display and a 13-inch display when it is folded and closed. This clamshell device is laced with a horse-shoe bend and the makers do not intend to sell it in the market.
However, there is a great deal of watchfulness on the durability issues of such devices.
Lenovo seemed to have been prepared for this questionnaire well. Answering the queries, the Chief Technological Officer of Lenovo, Thorsten Stremlau stated that this X1 Fold device was tested in the office environment for three to five years.
The performance of the Thinkpad and the X1 Fold would be the same. The OLED screen could tolerate multiple folds during that period of time. OLED was chosen with carbon fiber for building this product.
The X1 Fold Central Area control was tested for a prolonged period of time as per Yasumichi Tsukamoto, Director and Principal Engineer, System Innovation Commercial Notebook Development at Lenovo.
Tests were conducted using even metals ensuring that the inner core toughness was more. The necessity for a foldable Thinkpad would be mainly for its size.
In the landscape mode, with the foldable kickstand in the leather folio case, the Bluetooth Mini Fold Keyboard is displayed well. In a folded position, the keyboard can be stored and charged inside the system with the help of magnets.
To wrap up, we can safely pitch on these devices for more work and accuracy. Hopefully, these would serve as the predecessors of the next-Gen computer models of the world.
Snigdha is a technical content writer with expertise in the field of science & technology. Though she has a very diverse academic and professional profile yet she finds writing to be a creative form that she was unable to explore so far. When not writing, she can be found indulging in other forms of creativity like painting or travelling.
Subscribe to Our
Newsletter

and stay informed

Keep yourself updated with the latest technology and trends with TechPout.
Related Posts