Bookmark Movies & TV Shows with Google's New Watchlist Tool
Published Date :
Jan 02, 2020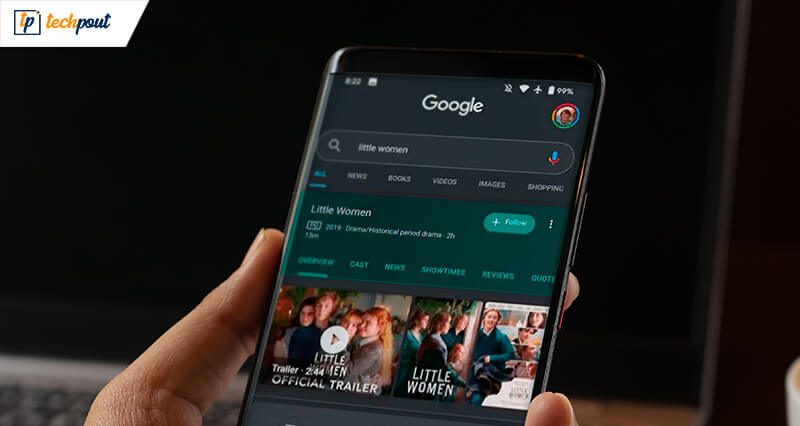 Google now brings a new feature to the Google Search app called Watchlist on Android and iOS phones. This new Watchlist feature will help you to bookmark the TV shows and movies that you have not watched yet but want to watch them later.
Basically, when you search on Google for a new show or movie, it will show two new options, apart from the Watch Now option. The Watch Now option usually provides recommendations of where to find out TV series or film to stream or download it.
The other option will be Watchlist, where you can add the shows and movies that you wish to view next and also another option which is the Watched It feature. The Watched It option will contain the list of shows and films that you have already finished viewing.
The Watched It button further changes to Watched, if you happen to click on it. On the other hand, if you click on the Watchlist button, then you can bookmark the movie or TV show, which you can refer to see later what you want to plan and watch next.
If you are searching for a movie that has recently released and is still available in the local theatres, then you will also be provided with an option of 'Get Tickets' for the same. Once you click on that button, it will reveal all the show timings in the nearest theatres.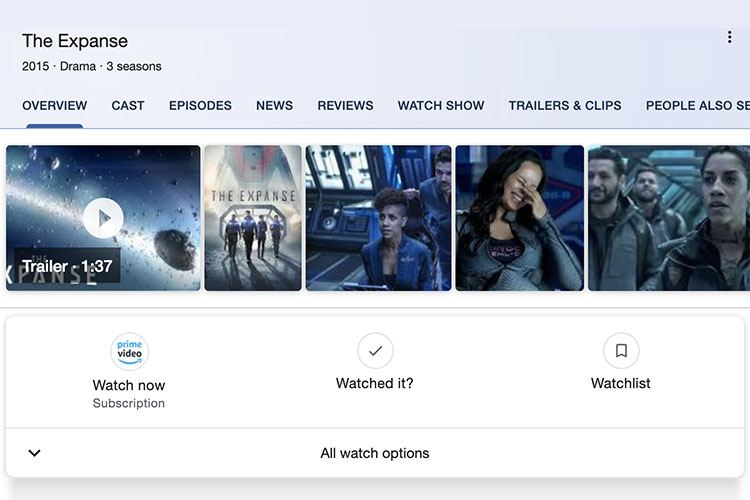 The above three options on Google i.e., Watchlist, Watch Now, and Watched It will appear below the trailer of the new show and movie. This way, you can keep track of all shows and films in an organized manner without mixing them up. You can sort out what you have completed viewing and what you are yet to catch up very quickly without much hassle.
Thus, it is highly useful for people who have a tough time remembering what to watch, and when and where to follow up their favorite series or movie with multiple streaming channels and mediums.
What's more exciting about this latest Watchlist feature of the Google Search Engine is that this feature is shareable with friends and family. Thus, you can enjoy a show together with your loved ones easily.
Read More:  Google Removes Avast, AVG Extensions For Spying on Users
Another additional benefit of Google's Watchlist tool is that it will also display all the possible sites where your show is being streamed or featured at a particular time. Thus, you can plan your schedule better with the help of this feature.
Google's new Watchlist feature is at the moment available only in the US. Another previously announced feature recently was rolled out by Google, which is linked with the Google Photos app.
This is a chat feature of Google Photos, which lets you share the photos directly from the platform of Google Photos with others. There is no need of exporting the images to other chat platforms like WhatsApp and then share it across with your connections.
The sharing of photos via Google Photos will happen as a private conversation between two or more users. Hence it will only be seen at the other person's end after the photo is shared. This Google Photo sharing feature is available on the Android, iOS, and desktop platforms.
Snigdha is a technical content writer with expertise in the field of science & technology. Though she has a very diverse academic and professional profile yet she finds writing to be a creative form that she was unable to explore so far. When not writing, she can be found indulging in other forms of creativity like painting or travelling.
Subscribe to Our
Newsletter

and stay informed

Keep yourself updated with the latest technology and trends with TechPout.
Related Posts