10 Best Websites to Play Free Jigsaw Puzzles Online

Who doesn't know about jigsaw puzzles? Almost all of us spent our childhood playing one or another type of jigsaw puzzle. From arranging scattered pictures of animals, cats, dolls, and Barbies to arranging something complicated, such as a scene, we all have encountered jigsaw puzzles one way or the other. And if you recall your memory, wasn't it such a fun activity?
The best thing about jigsaw puzzles, besides fun and thrill, is their ability to sharpen our brain, logical thinking, and decision-making skills. This is one of the reasons why parents give their children jigsaw puzzles at their growing age because it triggers their cognitive abilities. But jigsaw puzzles are not only for children. They are equally fun for elders as well. The good thing is that you don't need to dive into the pile of your childhood toys. You can find jigsaw puzzles on different online sites and apps as well.
Here are a few websites that are like a treasure for people looking for jigsaw puzzle fun.
1. I'm-a-Puzzle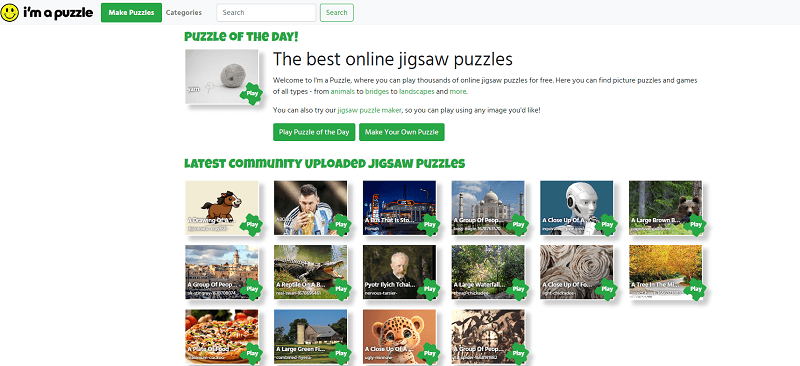 What if I say you can find thousands of jigsaw puzzles on I'm-a-Puzzle? Is it impossible? Well, then a tour of this site and you will find this site really has thousands of puzzles in the form of cars, dogs, butterflies, games, and whatnot. Another fun thing? There is also a puzzle maker that you can use to make puzzles of things you want — even of your face. You can also play community-uploaded jigsaw puzzles. All this without any cost. Yes, they all are free.
Also Read: Best Quiz Maker Software to Make Quizzes
---
2. Arkadium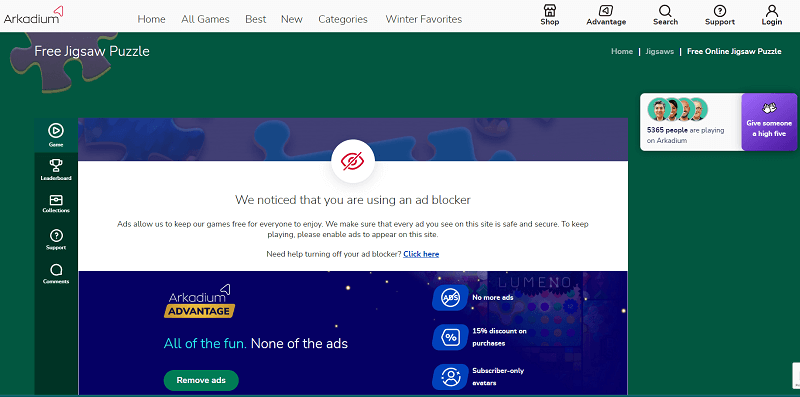 Arkadium is not just a place for playing jigsaw puzzles. Firm hurdles, Crystal Collapse, Jigsaw Blast, and Crossword are some other popular brain games you can enjoy here. You can say it is Pandora's box of all interesting brain games. So, what can be better than a game, which not only entertains you but also educates you? Dive in right away!
---
3. Jigsaw Planet

Jigsaw Planet is considered one of the best online mobile puzzle games that you can play without spending a single dime. Just like Im-a-Puzzle, this site also contains thousands of jigsaw puzzle games that you can play by searching in the browser. It only asks for a free sign-up if you want to like or dislike any game. Otherwise, you don't want to register for playing games which makes it an easy jigsaw puzzle game for people. The best thing about the game is that it is very responsive and you can play it on a small mobile screen without losing the fun.
---
4. Jigsaw Explorer

If you like the neat and clean layout with easy-to-read font size and design, then Jigsaw Explorer is for you. Its easy navigation makes it easier to select the game of your choice. With easy to use layout and perks of clean design, you can enjoy jigsaw puzzles to the best. Another benefit of this site is you don't have to deal with annoying ads that ruin your mood and the tempo of the game. There is just one ad on the header and on the selection page that does not become a hurdle in the way of games. So, you can play games to your heart's content. The puzzles on the featured page are updated daily. So, you can enjoy up-to-date games daily. Moreover, you can also play in multiplayer mode to dive into the pool of fun with your family, friends, and colleagues.
---
5. Jigsaw Puzzle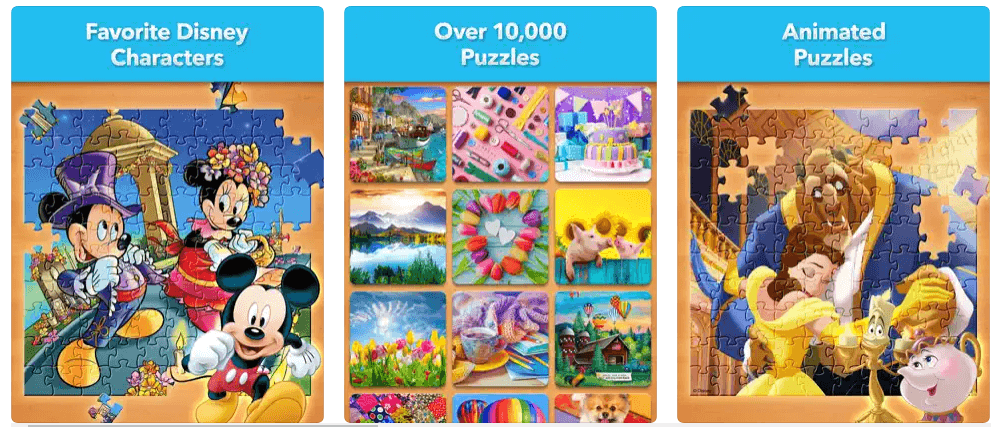 If a site is named Jigsaw Puzzle,  just imagine this site will be all about jigsaw puzzles. The design and layout of the game are modern and artistic, showing that no doubt its layout is very appealing. But this modern appeal doesn't end with a puzzle. It is adding a modern touch o it by offering puzzle packs that cost a few bucks. Moreover, you can also specify exactly how many puzzle pieces you want. So,  this site is the best example of high-tech puzzles with high resolution. Every day a new high-quality puzzle is released that
Wins the heart of everyone.
---
6. Puzzle Garage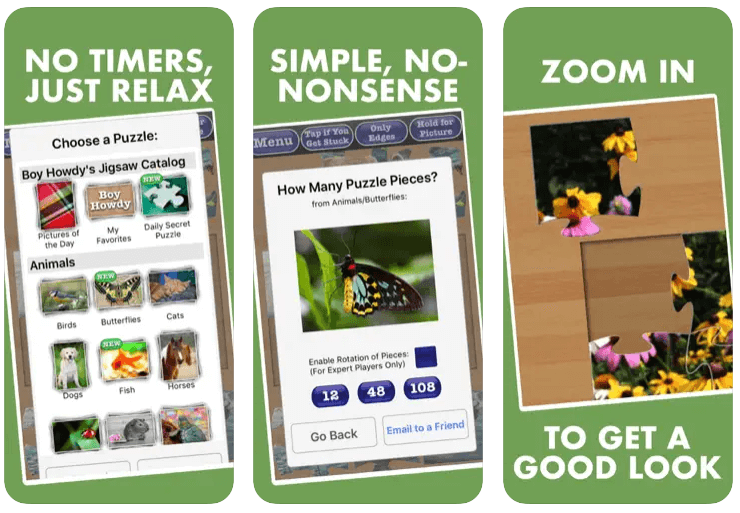 Puzzle Garage is another site for people looking to enjoy fun jigsaw puzzle games for free. There are several categories to choose from, so the fun never dies here. From nature, animals, history, architecture, art, technics, countries, and homes to cities of the world, there is a lot to keep your socks off. You can also compare your scores with other players to buck up your inner fighter and play better than others. You can sort out these categories based on two options: most wanted or alphabetical order. So, choose whatever suits you to pick the category right away and start playing. I know it is hard to wait!
---
7. Online Jigsaw Puzzles

As the name signifies, the Online Jigsaw Puzzles game site is all about playing online jigsaw puzzles, and a bit more puzzles. This game is unique from other puzzle sites because it contains unique pictures of animals, houses, lakes, and mountains in real life. So, when you work on any picture, it hits you differently, reminding you someone took it, which may be very difficult. So, you should give due respect. Moreover, you can also change the difficulty level based on your abilities. From 6 cards to 247 pieces, it is a fun game to continue.
---
8. JigZone

Like other sites, JigZone also offers thousands of jigsaw puzzles in the form of pictures and puzzle cuts. Every day it offers a Puzzle of the day that is given at the top of the website. So, if you want to challenge yourself, you can begin with the puzzle of the day. Then there is a category of recent, most played puzzles, and then more puzzle lists. The site has a neat layout and design. So, you can start with any category you want.
---
9. Magic Jigsaw Puzzle
Don't get fooled by the name Magic Jigsaw Puzzle on the site. You don't play this game with the Aldabra Kedavra spell. You have to intelligently play this game manually to win it. Its 20,000 different puzzles make it a treasure hunt for game lovers. There is a lot to explore once you enter here. The good thing is it is made for people of all ages and anyone can enjoy multiplayer mode to satisfy their competitive edge.
---
10. Shockwave Jigsaw Puzzle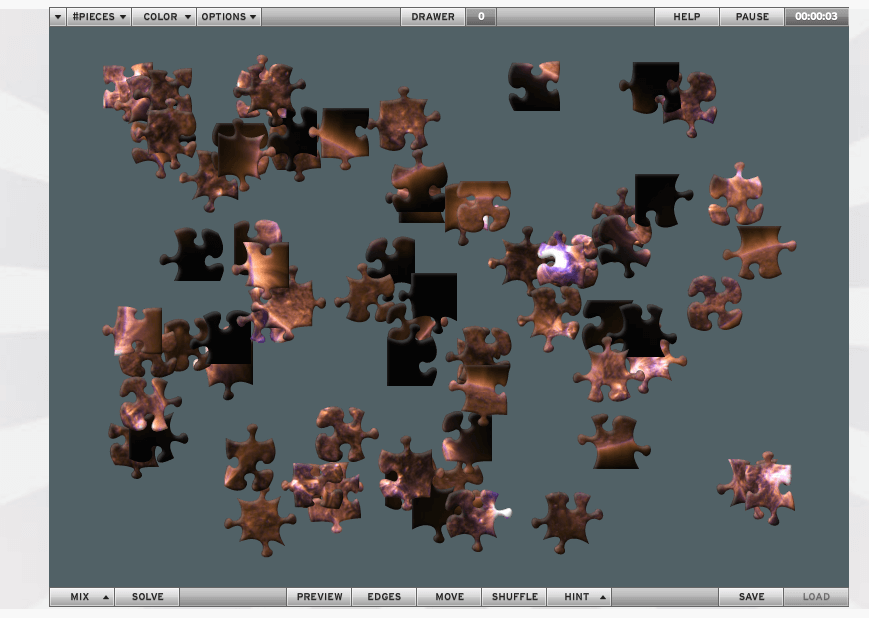 Shockwave jigsaw puzzles don't set shockwaves on the board. However, it is not just about puzzles, in fact, it also contains other brain games that make it a full pack of fun for players. There is a free membership and also I hope you like how it unlocks a series of fun games. Transitioning to Premium membership unlocks reach to exclusive games and features.
Also Read: Farming Games Like Harvest Moon for PC
---
Conclusion
A jigsaw puzzle is an amazing game and it becomes more interesting when you play it to improve your cognitive abilities. Try out the above-mentioned sites to enjoy different versions of the jigsaw puzzle game. Hope their amazing features help you quench your jigsaw puzzle thirst in the best way.
Remy is a technical writer at TechPout. Being an IT enthusiast, he inclines to write about contemporary technology and growing security for machines. One steadfast follower of Baseball, Remy is an active social worker and a gastronome.
Subscribe to Our
Newsletter

and stay informed

Keep yourself updated with the latest technology and trends with TechPout.
Related Posts