How To Download Instagram Stories Using Story Savers
Published Date :
Aug 29, 2019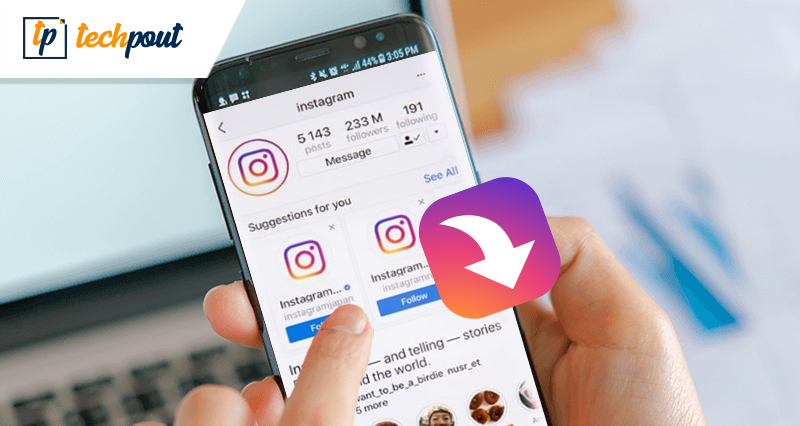 When it comes to usage and popularity, Instagram has undeniably beaten all its competitors in the social media industry. Besides personal use, it also serves as a beneficial platform for business and professional use. 
Well known for Instagram stories, it has a massive user base of around 400 million people. From individuals to new businesses, everyone is using this stunning application to establish their identity and promote their work. 
Instagram stories have gained a lot of attention ever since its birth and offer a relatively casual way of sharing content with your family and friends. The only downside of this impressive tool is that your stories get disappeared after 24 hours. 
So is there any way to access your stories once they get deleted from your Instagram profile? The answer is Yes. There are several ways by which you can save and download Instagram stories. 
You can either choose a specific story and add it as a Highlight to your Profile or save it in the archive folder. You can also save to the photo gallery of your phone, save it as a single video or as individual images or videos. 
Saving still images is reasonably straightforward, take a screenshot, and your work is done. In this article, we will talk about downloading Instagram live videos using third-party apps.
Irrespective of the device you own, follow these simple methods to save your beautiful Insta stories. 
Advantages of Saving Insta Stories
Reduces the need to install anything.
It provides much-needed support to download Instagram highlights.
When to Use Story Saver Apps?
To download and save beautiful, Insta stories.
To share various stories of different social networking platforms.
View other's stories without letting them know.
Download Instagram Stories Using Story Savers Apps
On Android Devices
Instagram story with Story Saver, offers the easiest and the most convenient way to download Instagram live video on your Android devices. This third party app is available for free on Google play store. 
To start, launch the Instagram app on your Mobile phone, here you will be able to see all the published stories of your followers. Additionally, you can also use the search bar to search for different posts. Select and tap Save to save the chosen ones. 
You can access all the downloaded videos and pictures from the StorySaver Folder. Mentioned below step-by-step procedure for Insta story Download online: 
Launch Play Store on your gadget.
Download Story Saver.
Post successful download, log in your Instagram account. 
Look out for the person whose picture or video you wish to save.
Click the Download button followed by the Save button to save the selected video on your phone.
Open the Camera roll to reconfirm successful download.
On iOS
Story Reposter serves as the best story saver apps for iOS devices. Using it is a reasonably straightforward process and does not require any login. All you need to do it, give this stunning app access to your photo library and begin searching for an Instagram profile/username.
The only downside of this power-packed tool is that it does not give an option to view Insta stories of your followers. Users will have to search for a specific profile using their profile names.
Another disturbing feature is the constant display of ads whenever you hit tap to load a video or story image, and sadly, there is no option to turn-off these unwanted adds. 
However, keeping aside these factors, Story Reposter is a useful tool. You can repost Insta stories and videos, share stories on Facebook and Twitter or to other platforms available on your iPhone. 
To access the list of platforms, tap on the share button, open the menu option, and then click on "More" to see a detailed list of connected services.
On Desktop
There are a couple of ways to save and download Instagram highlights. Using a third party Story Saver app, like "StoryDownloader" is the simplest and straightforward way.
As its name implies this dedicated website offers the easiest way to complete your task. Just enter your username to access all current stories and press the download button to save them on your system.
As an alternative method, Chrome users can also use an extension Downloader for downloading Instagram live stories.
The extension will add several download buttons to Instagram.com. With the help of these buttons, you can easily download and save various images, story videos. If you choose to keep an entire story, it will be saved as a Zip file in your system. 
Regardless of its multiple uses, users are advised to carry utmost caution while adding such extensions to their browser. 
Hopefully, our post will help you in saving your favorite Instagram stories before they get deleted. Use Story saver apps to save and download Instagram live videos and stories.
Prachi Dani is a technical content writer who specializes in areas of science and technology. She is highly up to date with technological transitions and transformations. Writing is not her passion but the only thing that carries satisfaction in life. If not writing, you may find her engrossed playing action games on her treasured smartphone.
Subscribe to Our
Newsletter

and stay informed

Keep yourself updated with the latest technology and trends with TechPout.
Related Posts