7 Best Twitch Alternatives in 2023
Published Date :
Mar 21, 2023

Many services like Twitch offer a much more pleasing experience. Hence, you may go through this write-up to know about them.
Launched over 11 years ago, Twitch became immensely popular as a video live-streaming service for games, music broadcasts, and creative content. However, as time flew, many other services emerged, offering a better experience, making them the best Twitch alternatives.
Unlike Twitch, these services do not impose a 24-hour limit on the streamed content and offer a more friendly channel moderation. Moreover, they make up for many other features that Twitch lacks.
Hence, we compiled a list of the best alternatives to Twitch that you can try for a change or to make the most of your streaming sessions. The following section of this write-up walks you through it.
List of the Best Twitch Alternatives in 2023
The following is our list of websites similar to Twitch or even better alternatives to it.
1. Facebook Gaming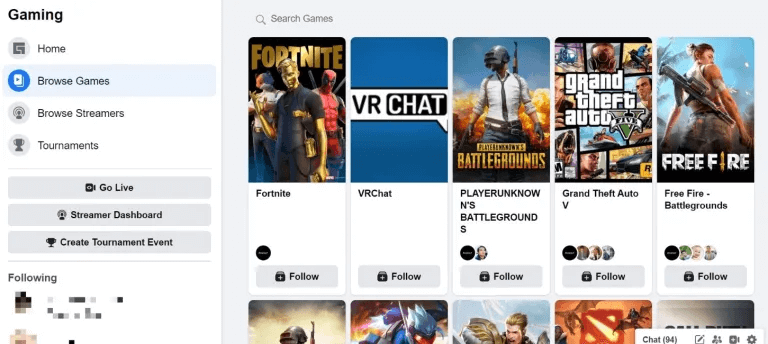 Facebook has come a long way from being a social media platform to one of the best Twitch alternatives. It is a gaming cum streaming platform you can use to stream your gameplay for free.
Moreover, its user-friendly interface and the following features are a reason it is among the biggest Twitch competitors.
Key features of Facebook Gaming
Allows direct video uploading via the Facebook application or browser (through GameOn software)
Content monetization through donations, subscriptions, and sponsorships
Chat room for user interaction
You get effortless access to the present user base of around two billion people
eSport league broadcasts its competitions on Facebook Gaming
In-built stream analytics
Co-streaming with up to three people and an option to create live shows
Also Read: Best Free Sports Streaming Sites
---
2. YouTube Gaming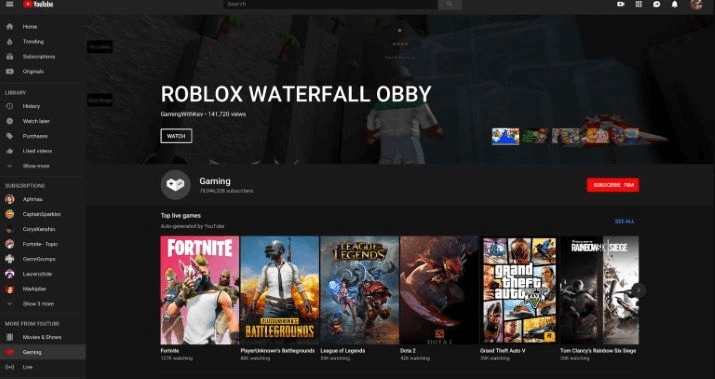 YouTube Gaming, from none other than YouTube, is one of the top streaming platforms like Twitch for multiple reasons. For instance, it offers many game-related videos to help you elevate your gaming skills.
Additionally, some YouTube gamer channels boast highly unique features, such as commentary on the gaming world. Furthermore, below are some other fascinating features of this platform.
Key features of YouTube Gaming
Content monetization through sponsorships, advertisements, super chat, and channel subscriptions
Chat window for user interaction during live streaming
Content segregation into top live games, recommended content, top live games, etc
Easy live streaming with a separate section to control all things about your live stream
Compatibility with most of the streaming programs
Lets you upload your streams for your viewers to watch later
---
3. StreamYard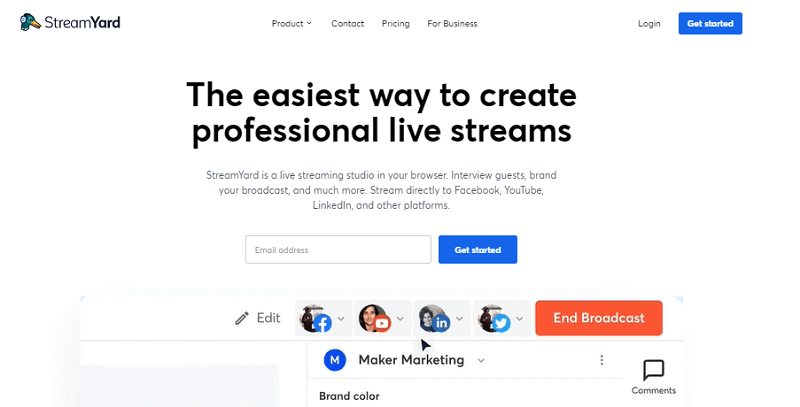 Next, we have StreamYard on our list of the best Twitch alternatives. It is among the top choice of users who are new to streaming due to its simple and friendly interface.
Moreover, effortless streaming to multiple platforms and the following unique features make StreamYard one of the best streaming services similar to Twitch.
Key features of StreamYard
Support for on-demand video creation
Easy switching between on-demand content and live streaming
Green screen capabilities and screen sharing
Branding addition through backgrounds and overlays
---
4. Ustream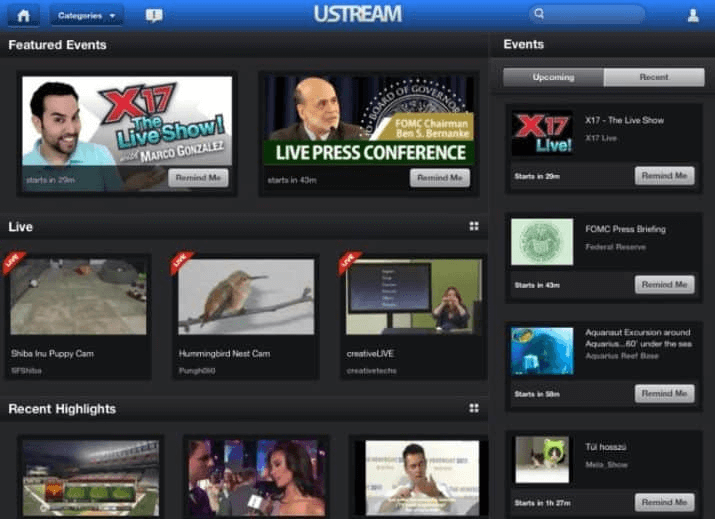 Let us now take a look at Ustream. Launched before Twitch, this service is the oldest Twitch alternative. Here, you can find everything ranging from eSport events to cooking shows, talk shows, and more. Moreover, it can also be helpful if you need free movie download sites.
Moreover, live streaming, video uploading, recording, and the following features brought Ustream to our attention.
Key features of Ustream
Built-in chat for viewers and broadcasters to communicate with each other
The app comes embedded in Xbox and PlayStation 4
A partner program to reward you for your content
Support for IRL streaming
Availability on multiple platforms like Android and iOS devices, web browsers, ROKU, and Apple TV set-top boxes
Also Read: Best Cartoon Streaming Sites: Watch Your Favourite Cartoon Online
---
5. Mirrativ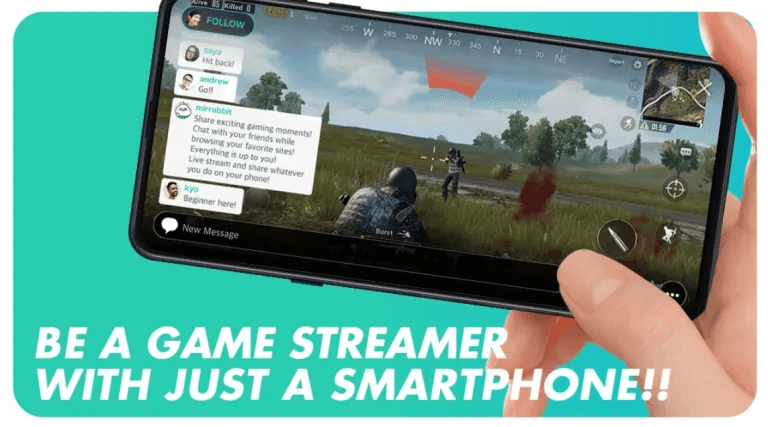 We would now like to introduce you to Mirrativ. It is a live streaming platform with the availability of a wide range of content, such as singing karaoke covers, cooking videos, cosplay events, and Let's Play videos.
One of the fascinating features of Mirrativ that brought it to the list of the best Twitch alternatives is its smartphone streaming. Unlike Twitch, Mirrativ allows direct streaming of smartphone screens without any third-party software.
Moreover, below are some other interesting features of this streaming service.
Key features of Mirrativ
The perfect combination of real-time audio and real-time video
In-built chat to let you communicate with others during the live broadcast
Lets you save your Livestream as a shareable video
You can get in touch with creators directly and then can instantly reply to your queries
Viewers can like your videos
---
6. YouNow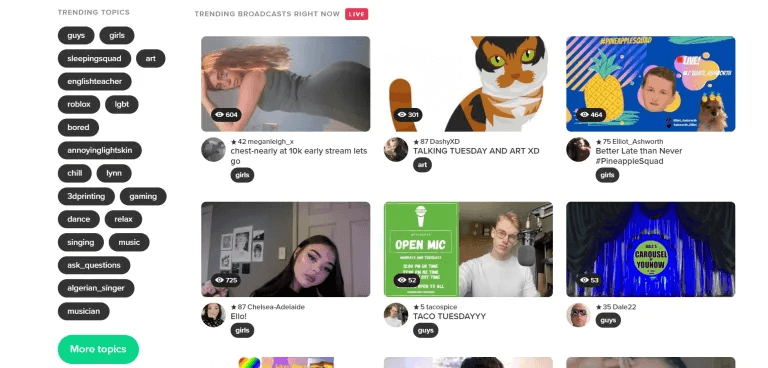 If you are looking for Twitch but for adults, YouNow can be the best alternative to Twitch for you. Once popular with young people, it is now gaining immense popularity among adults.
YouNow allows you to chat with others, share photos, and stream videos. Moreover, the following are the most likable features of this service.
Key features of YouNow
Public chat rooms and private messaging to connect with viewers
Tag-oriented topic system to help you find the content of your choice
Trending stream option to find popular webcasters
Availability in 15 languages
---
7. Origin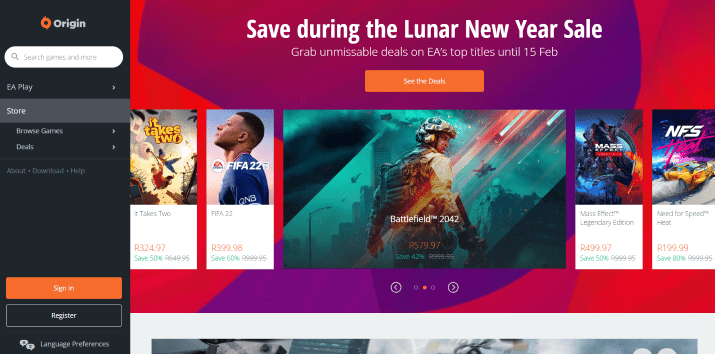 Let us conclude our list of the best streaming platforms similar to Twitch with Origin. Owned by Electronic Arts, it allows you to play online games and perform game streaming.
Additionally, a massive library of over 100 games and the following features make it a great choice.
Key features of Origin
Chat feature to facilitate user interaction
Availability on Mac, PC, PlayStation, Xbox One, browser, and as an application
Adds new games every month
Lets you comment in the chat window when viewing a stream
Also Read: Best Music Streaming Services
---
Concluding the Best Twitch Alternatives
This article brought to the fore various alternatives to Twitch you can try to get a better experience. You can go through each of the above platforms to choose the best fit for your requirements.
If you wish to add any other Twitch alternative to the above list or have any questions/suggestions, do not hesitate to leave us a comment. We would love to hear from you.
Niharika is a passionate soul who finds immense satisfaction in putting all her thoughts in writing. Being a technology enthusiast, she loves learning new things about tech and making everyone technologically literate through her articles. When not composing tech articles, you can find her bringing characters to life in her fictional stories, reading something intriguing, or spending time with her near and dear ones.
Subscribe to Our
Newsletter

and stay informed

Keep yourself updated with the latest technology and trends with TechPout.
Related Posts