10 Best Test Management Tools in 2021 – Boost Productivity of Tests
Published Date :
Jun 16, 2021

If you are a tester and looking for the best test management tools, then this is the right place as we have mentioned some of the best software/ tools that you can use and work effectively.
Testing is a crucial task that every organization needs to perform to maintain perfection. Testing or Tester's activities include checking the project cycle, information, establishing coverage of test support, and metric collection. This task needs to be done with professional as well as trusted tools. These are some of the most important tasks which need to be taken care of as a tester.
If you wish to work effectively, then you must use the tools which offer the best features so that you don't have to struggle to be productive. In order to help with this, we have listed some of the best tools that you can use. So now, let's check the test management software list.
Top 10 Best Test Management Tools to Use as a Tester
 Below are some of the best test management tools that many software development companies trust.
1. PractiTest
PractiTest is one of the best and most trusted test management software that you can use in 2021. The software is a SaaS QA management system that offers some of the most advanced features. Using this software, the testers can focus on their work other than focusing on distraction and deliver quality output to the company.
The software's interface offers a set of data intelligence new standards. It moreover has filters that are unique and fully customizable, which means you can work with the tool the way you want.
This test management tool has bug tracking tools like Pivotal Tracker, Jiva, Redmine, and Bugzilla. This is the only test management tool that is compliant with ISO 27001. Other than this, the team will help you with every difficulty you face with this productivity app. The average time of answering is under 5 minutes.
---
2. Zephyr Squad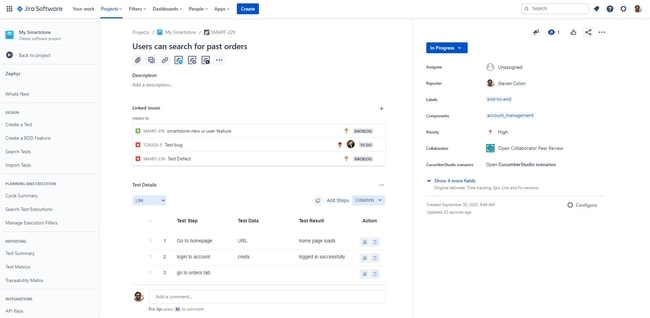 Zephyr Squad is another very popular and most used test management tool that offers all the solutions for your testing-related needs. The software has more than 18,000 customers and 5 million users from more than 100 countries. It moreover is leading the market towards Continuous Testing Agility and DevOps.
This test management software offers a variety of options,, including server, cloud, data center, and others. Other than this it also has integration like Confluence and JIRA. Whether you are a small or a big company, you can definitely trust this software and work with it.
Also Read: 17 Best Duplicate Photo Finder & Cleaner Software In 2021
---
3. Test Collab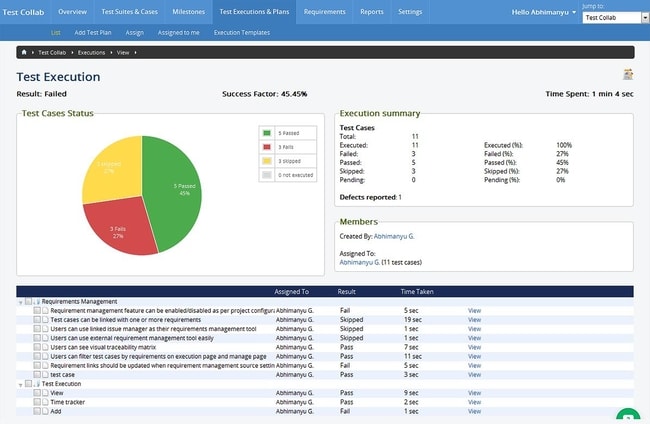 The next test management tool on our list is Test Collab. This is a very easy-to-use software that any tester can use. The software has been in the market for more than 7 years now, and many companies have trusted and reviewed this tool. It moreover has state-of-the-art integration with some very popular test automation tools and bug trackers.
Apart from this, the software has an agile methodology, test plans, requirement management, and time tracking. Back in 2018, the software got an update that offered fascinating insights and trends that can be useful for managers. This update made it more relevant and valuable for the user.
---
4. TestFLO for JIRA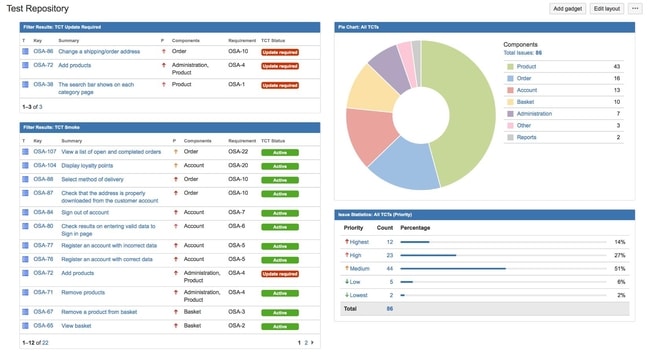 TestFLO is an excellent add-on by JIRA that you can use as a test management tool. It allows for rapid test plan copying and creation. It supports configuration for projects and agile teams. It moreover provides traceability metrics.
Other than this, the software has all JIRA metrics and statistics. The software works with CI tools, including Bamboo and Jenkins, for automated tests. You can even publish tests in real-time easily with this tool.
Also Read: 15 Best Free Data Recovery Software For Windows 10/8/7 In 2021
---
5. XQual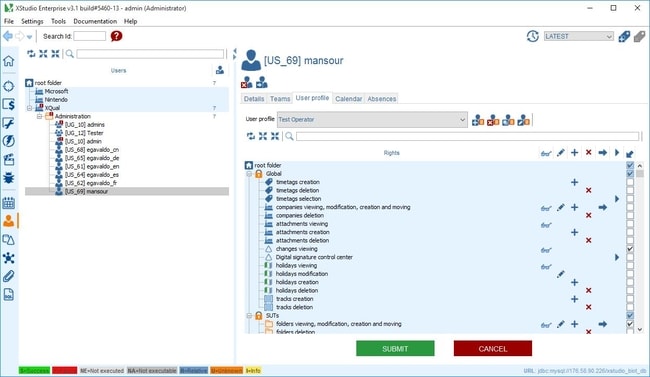 XQual may not be a very popular software but it still offers the best and most advanced test management features that you would love. The best part about this test management tool is that it is available at a significantly less price as compared to other software. This software's features will help you manage risks, tests, bugs, campaigns, and releases.
The software can be used for any kind of test; it offers five different interfaces for manual testing and more than 60 connectors for the automation framework. The list includes QTP/ UFT, Selenium, Ranorex, JUnit, JMeter, NUnit, Sahi, TestPartner, NeoLoad, RobotFramework, QF-Test, Sikuli, Squish, SoapUi, TestNg, and many others.
Apart from this, the software has bug tracking management. If you wish, you can even use the third-party bug tracking system like JIRA, ClearQuest, Mantis, and others.
---
6. Xray- Cutting Edge Test Management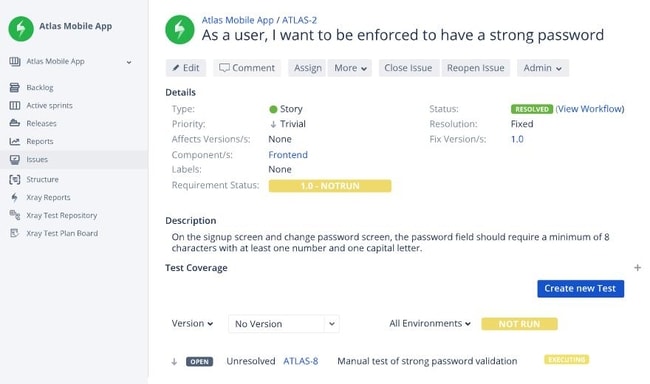 This is the best test management software that you can use. The software offers the best manual and automated test management with quality guaranteed. The software is integrated with JIRA, which offers seamless integration. Using this software, companies can improve the quality of the product, which will help in making a solid and satisfied customer base.
Xray test management tool supports automated as well as manual testing including NUnit, Robot, BDD using Cucumber and others. The software covers the complete testing cycle, including planning, specifications, organization, execution, and reporting.
It uses JIRA to offer the JIRA benefits to help you add flexibility to manage the projects. The software has more than 4000 customers from more than 60 countries across the world. Xray is one of the fastest-growing apps for JIRA, according to reports.
Also Read: The Best Bluetooth Software for Windows 10 PC in 2021
---
7. TestRail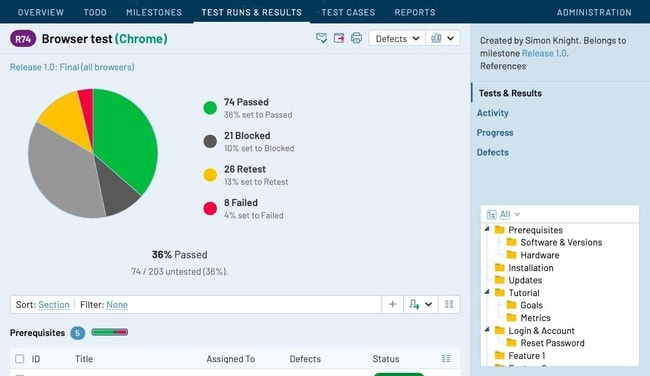 Next up in our list of best test management tools is TestRail. This web-based test management software helps organize testing efforts and offer real-time insight to the users. You can easily keep a record of all the details regarding the cases and circumstances with screenshots.
Using this software, you can easily track progress, compare results from multiple test runs, milestones, and configuration. Apart from this, you can even track team resources and adjust the workload of resources and assignments. You can even add a personal to-do list, email notifications, and filters to increase productivity.
This is customizable software that can be either installed or used through the web. It moreover has a new enterprise edition which offers features that can be crucial for large teams. The list of features includes SAML 2.0 Single Sign-On, audit logs, and priority support.
The test management tool even has bug tracking solutions like Atlassian Jira, Bugzilla, FogBugz, Gemini, Axosoft, TFS, and GitHub.
---
8. Kualitee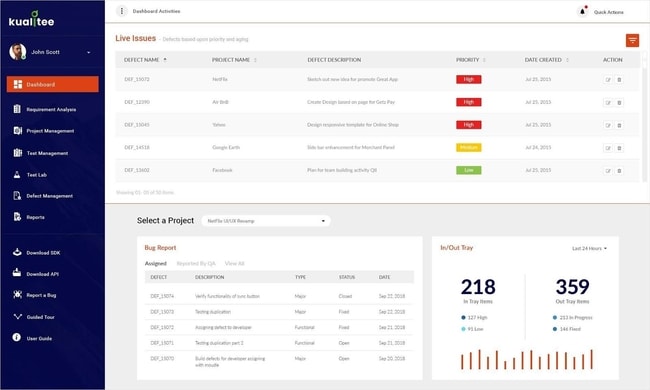 Kualitee is a great software that can help in the process of testing. Using this software, you can assign tasks to the team easily and keep track of the progress in real-time. The software offers a huge list of tools which can be customized fully or partially. You can choose to customize the way you want.
You can easily customize features like reports, filters, defect reports, and many others. It moreover offers an affordable price and flexible interface which any size of the team can use. The interface of the software is very easy, and you can simply work on your projects effortlessly. Whether you are a single person testing or having a company with more than 100 testers, you can use this software easily.
Also Read: 10 Best Free Janam Kundali Software For Windows PC (2021)
---
 9. Requirement and Test Management for Jira (RTM)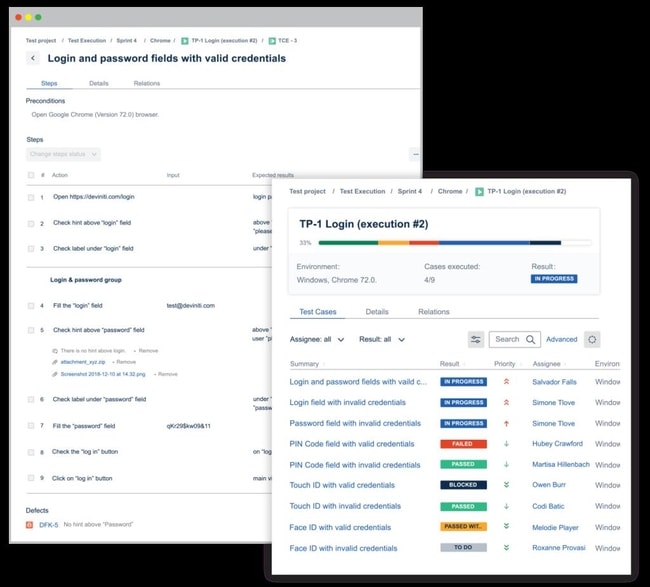 This is a great software that brings a whole project inside the Atlassian suite. The software can plan requirements, add test plans, write test cases, and track test execution. The best part about this software is that it offers a very easy-to-use interface that can be adapted easily. You don't have to take any training to use this software.
The software offers Jira native functionalities and Agile processes. It provides a tree-structured interface where folders and subfolders are listed. The best part about the software is that it provides user-friendly reports for progress tracking.
---
10. SpiraTest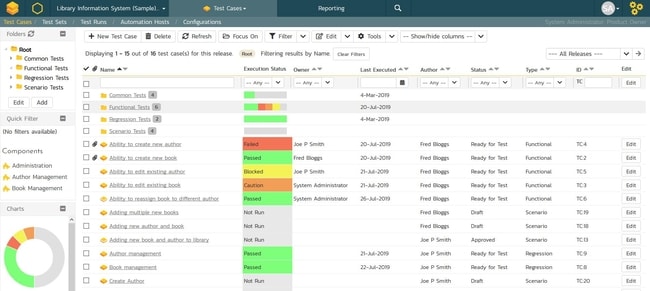 Last software on our list of best test management tools is SpiraTest. This is a feature-rich software that can help you manage all your tests and requirements easily. The software can be tested easily together from continuous integration. The software is designed to offer a seamless experience for every user.
The best part about the software is that you don't have to pay much to use this test management software. You can work under your budget. It is moreover based on concurrent login not the number of users registered.
Also Read: 22 Best Free Driver Updater for Windows 10, 8, 7 in 2021 [Updated]
---
Concluding Words: Best Test Management Tools of 2021
While going through the list you must have found most of the software attractive and you must have thought to use them. We through the list wanted to offer you the best option to choose when it comes to test management tools. We hope that you would find this article knowledgeable and you would find the software that is ideal for your work. If you did find the ideal software. Let us know in the comment section. Write the name and reason why you choose the software.
If you wish to witness more such knowledgeable articles, then subscribe to our newsletter and never miss any updates from our side.
Tanmay is a technical writer from the field of mass communication. He aims to communicate the best of the technology to the readers through his write ups. If not writing you can find him with his camera capturing nature and exploring the unexplored world.
Subscribe to Our
Newsletter

and stay informed

Keep yourself updated with the latest technology and trends with TechPout.
Related Posts