Are you unable to connect to a Bluetooth device on Windows 10? Well, many users also encountered the same 'Bluetooth not working' issue on their computer and the only possible explanation to this is that your Bluetooth device drivers are out-of-date or damaged.
Recommended Method to Update Bluetooth Software Driver
Short on time? If you want to update Bluetooth and other outdated drivers without going through any kind of complicated procedure, then you can get an industry-acclaimed tool such as Bit Driver Updater. The program helps users automatically download and install the latest Bluetooth software drivers in just a snap of a finger.
To update Bluetooth and other Windows drivers for free, click the button below!

To save you from the hassle of updating your Windows 10 Bluetooth driver, we've prepared a well-researched list detailed around the best Bluetooth software for Windows 10, 8, and 7.  
But, before we move on to the list of best Bluetooth PC software, you need to understand why it is important to keep your Windows drivers updated to the latest, compatible ones.
Why Is It Important to Update & Install Latest Windows Drivers? 
Hardware manufacturers or companies often release driver or software updates to patch security vulnerabilities and fix critical bugs that have been discovered recently. Apart from that, the latest software updates contain new features and improved functionalities for computer hardware such as printers, graphic cards, Bluetooth and other devices. 
Now, take a look at some of the other benefits you can get by keeping your drivers updated on Windows 10.
Avoid Bluetooth or Wi-Fi connectivity and performance-related issues.
Get rid of 'Bluetooth not detecting devices on Windows 10' or 'USB device not recognized' problems.
Resolve common PC issues like freezes or crashes, no audio or sound, BSOD errors, or any other driver-related errors.
Avoid excess heating and shuttering problems while playing video games with high-end graphics.
Improve performance, stability, and processing speed of your Windows computer.
Now that you know the importance of updating installed Windows drivers, it is suggested to download Bluetooth software as it can effortlessly update your Bluetooth driver for Windows 10 in just a few seconds without any kind of human intervention. 
The Best Bluetooth Software for Windows 10 In 2021:
If you're facing Bluetooth connectivity or pairing problems, there's no need to shell out a fortune on a new laptop or a fresh copy of Windows 10. 
All you need is a dedicated Bluetooth software. Here's the list you should consider before choosing the perfect Bluetooth for Windows: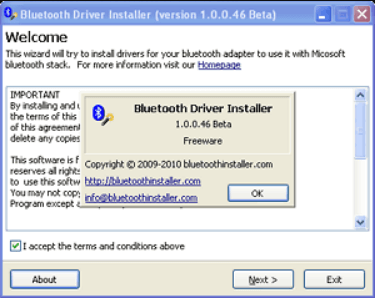 It is undoubtedly one of the best bluetooth drivers that can help you resolve Bluetooth device connectivity and other problems in a matter of seconds. The best thing about Bluetooth Driver Installer is that it automatically creates a safe restore point to help you restore unwanted changes if anything goes wrong during the process. Apart from its easy-to-use features, it fully supports almost all kinds of Bluetooth devices and hardware.
So, if you're having problems with your Bluetooth drivers, then this free Bluetooth software for Windows PC is indeed a great choice. 
Read More: Best Tips to Speed up Windows 10 Computer
---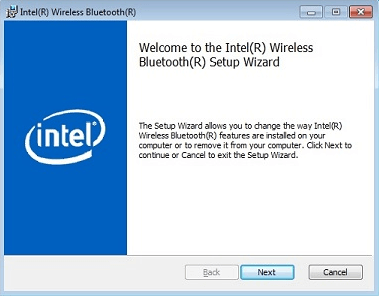 You can't talk about the best bluetooth drivers for windows 10 without including this excellent software. Once installed, the program effortlessly detects and connects Bluetooth-enabled devices to a computer. 
Intel Wireless Bluetooth software brings all the latest updates and functionalities to help you fix common Bluetooth connectivity issues, making it the 'most versatile driver software for Windows 10' of all time. The software is easy-to-use and also supports multiple wireless adapters.
So, if you want to install a Bluetooth driver on Windows 10, Intel Wireless Bluetooth is definitely an ideal choice.
Note: The software is available in both 32-bit and 64-bit operating systems. Before downloading the product, determine which version of Windows 10 OS is installed in your computer.
---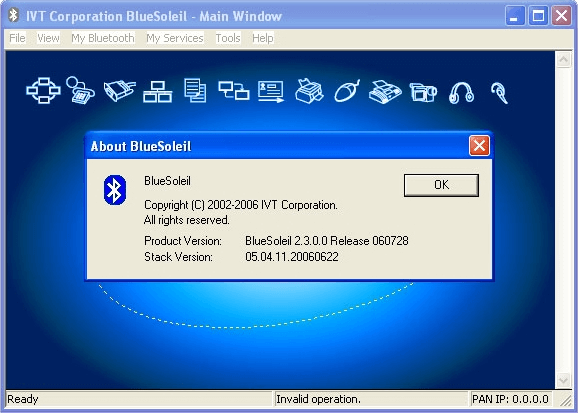 This tool developed by IVT Group Inc. occupies a prominent position in the list of best Bluetooth software. It allows your Windows 10 computer to connect with a number of nearby Bluetooth devices such as smartphones, speakers, mouse, wireless headsets, keyboards, etc. 
Apart from that, this tool is capable of managing a wide range of Bluetooth functions such as transferring files, wireless phone calls via skype, health thermometer, proximity, object push profile, supports dual mode dongles, and more.
It also comes with a fairly intuitive, user-friendly interface which is available in more than 17 different languages, making it the most popular Bluetooth PC software available in the marketplace.
---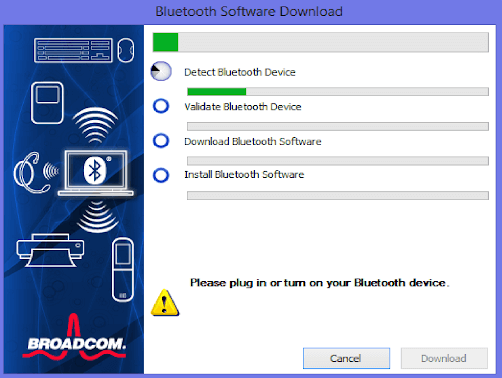 It is another excellent Bluetooth software for Windows 10 that allows users to connect their nearby Bluetooth devices to a computer. Developed by Broadcom, this software comes with many powerful diagnostic and integration features and offers functionality for a wide range of OEM devices.
Once all Bluetooth devices are within range, it automatically establishes a connection and allows them to join your network without the need of any human intervention. 
So, if the Bluetooth suddenly stopped working or doesn't detect devices anymore on Windows 10 PC or laptop, you need the best Bluetooth drivers for your system. And for that you can give this excellent software a try.
---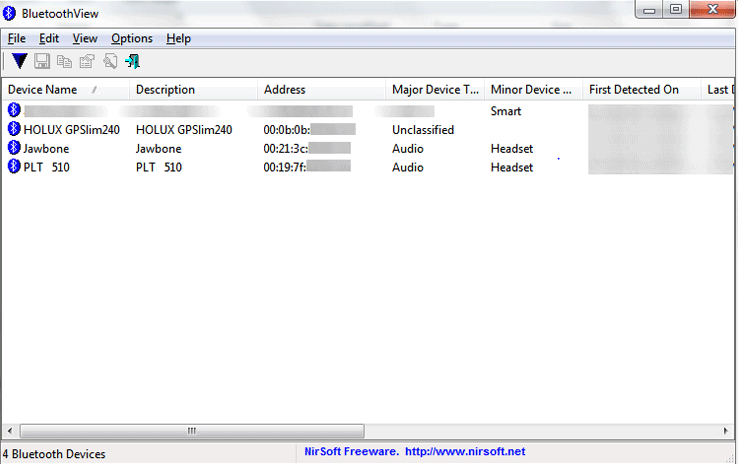 When it comes to fixing Bluetooth device driver issues, NirSoft's free Bluetooth software for Windows is a pretty solid option. The program runs in the background and displays the information of each detected Bluetooth device, including device name, type, address, first and last detection time, etc.
And every time a new Bluetooth-compatible device comes in its range, it automatically notifies you by showing a balloon in your taskbar.
---
Developed by Acer, this tool currently ranks among the best Bluetooth drivers software for Windows 10. It quickly recognizes all Bluetooth-enabled devices that are within range, plus comes with various useful features like fast file transfers, supports other dongles, and more.
So, if you're looking for a simple yet effective solution to fix Windows 10 Bluetooth driver issues, this Bluetooth software is worth giving a try.
However, if the problem persists after you've installed bluetooth driver on Windows 10, don't panic just yet because there is still a solution that can help you resolve all potential device conflicts and Bluetooth connectivity issues.
Read More: How to Upgrade to Windows 10 for Free
---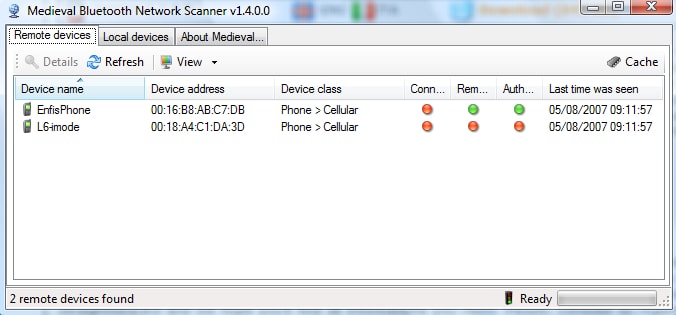 You can't finish the discussion of the best Bluetooth software for Windows without including Medieval Bluetooth Network Scanner. It is one of the best Bluetooth software available for Windows which scans for both remote and local Bluetooth devices including mobile phones, Bluetooth dongles, laptops, headphones, and many more. Plus, presents all the information in the easy to access order. The user interface design is really attractive. Everything is perfect with this application. But, there is one flaw and that is – it doesn't work correctly with the higher versions of Windows. So, if you are using Windows 7 or Windows XP then it works fine and if you are using the higher versions then it will not cope-up. 
---
What to Do If Bluetooth Is Still Not Working On Windows 10?
The best way to resolve Bluetooth and other problems is to download or update your Windows 10 Bluetooth driver.
Several users have the question, 'How do I download and install Bluetooth on Windows 10?', and the simple answer to this is not doing it manually but downloading the best free driver updater.
However, you can also download Bluetooth for Windows or update its driver manually via Device Manager or manufacturer's support website. 
But, you must know that manual-installation process is a bit time-consuming, plus there's no guarantee that you will find compatible drivers for your Bluetooth device.
Thus, the easiest and safest solution to fix the 'Bluetooth not working' issue is to get Bit Driver Updater.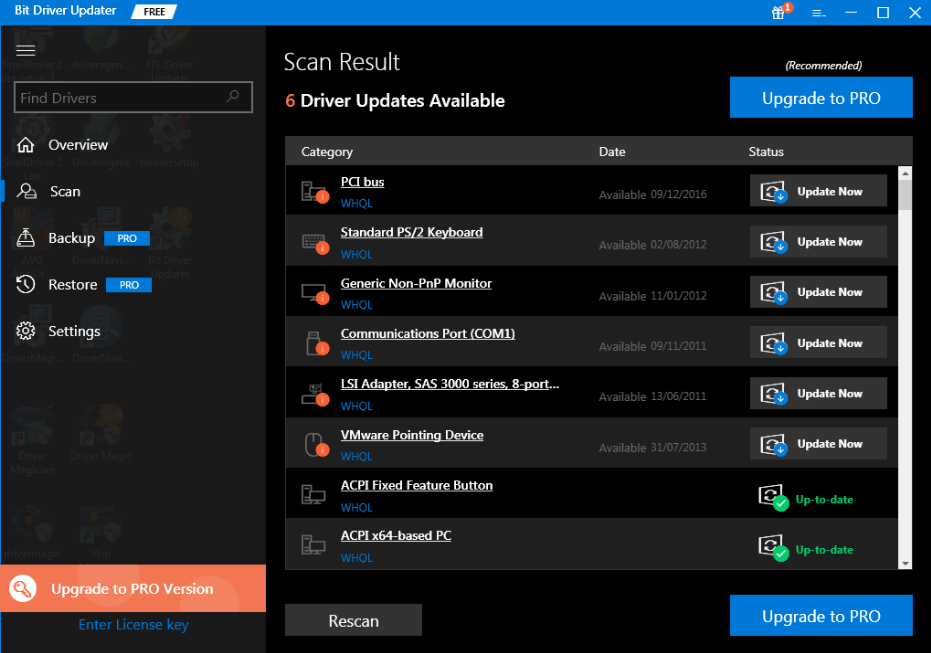 This utility not only takes care of Bluetooth device driver issues but also offers a wide range of useful tools to help you keep your computer in the best working condition. Let's take a quick look at some of its powerful features: 
Time Saver: It saves your precious time and effort by automatically searching and installing genuine driver updates.
Improved Performance: Keeps your drivers updated and optimizes your PC for faster Windows performance. 
Accurate Scanning: It quickly detects all defective drivers on your system and lets you update them in just a single-click.
Up-to-date Driver Database: Its vast database contains thousands of Microsoft certified drivers for every kind of hardware device.
Backup & Restore System Drivers: Before updating the corrupt or missing drivers, it takes a backup of all existing device drivers so you can roll back to the previous version if you don't like the new one.
24*7 Technical Support: It offers free 24/7 support to help its customers get assistance whenever required.
People who have reported issues with their Windows 10 Bluetooth drivers, claimed success by using Bit Driver Updater. And due to its vast popularity across a wide spectrum of users it is currently rated as the 'best Bluetooth drivers updating software' of all time. 
So, if you want to make the Bluetooth drivers work correctly, Bit Driver Updater is your best shot.
This was all folks! Hope this article helped you resolve all Bluetooth related problems. Always make sure that you've got the best Bluetooth software for Windows installed on your computer for a glitch-free experience. 
Monil is a professional writer whose forte is absorbing a lot of data and help large technical organizations convey their message clearly across multiple products. An engineer by qualification, his affinity for design enables him to write to inspire, energize, and influence various audiences to uncover their true potential. When not writing, Monil is likely to be found listening to music, traveling, or simply excavating into his favourite cuisines.
Subscribe to Our
Newsletter

and stay informed

Keep yourself updated with the latest technology and trends with TechPout.
Related Posts