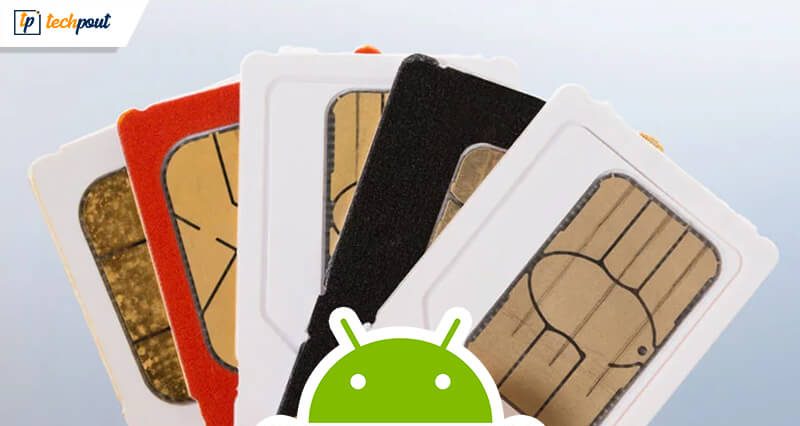 SIM card locking sometimes happens on mobile phones when we enter a wrong PIN (personal identification number) thrice. Usually, to unlock your locked SIM, you would be required to enter the SIM card's unlock key, which is also called PIN unblocking key or PUK. But now there are various SIM unlock apps available that can be used to unlock the SIM. 
We present in this blog, the ten best free SIM unlock apps downloadable for android in 2019.
Top 10 SIM Unlock Apps For Android:
1. Galaxy Sim Unlock
This is specially designed for unlocking Samsung Galaxy devices. 
There is no need for a sim network unlock pin to unlock your sim and device. You can just press a button to change your carrier SIM.
The app can be downloaded for free, but an in-app purchase has to be made to go ahead with the unlocking service for the device. 
Additional features include; Backup and Restore of EFS data feature and, you can also get detailed information on your SIM status using this app.
Must Read: How to Find Out If Someone has Blocked Your Number
2. Unlock Your Phone
This is an Android app available to unlock sim for all kinds of mobile brands like LG, HTC, Huawei, Motorola, Samsung, Sony, Alcatel, and even Blackberry. 
This app is very safe and reliable to use.
This app has a swift performance.
The unlocking service is not free. You can pay for unlocking the sim via the PayPal wallet.
3. Device SIM Unlock
This app is available for sim unlocking service across multiple brands like Samsung, LG, HTC, Alcatel, as well as Sony devices.
This app has received a lot of positive responses and reviews from many of its users.
This app is extremely convenient to use.
4. Mobile Unlocking App
This app is again very reliable and popular among users. The Mobile Unlocking App can be used in a wide range of devices.
Initially, there were a few bug issues that have been fixed now. After theses bug fixes, the app can now be reliably used. Users have often pointed out that the unlocking service is very costly, yet it looks affordable, given that the app is safe and secure to use.
The app can unlock any device with the help of the IMEI number.
5. Phone Unlock Codes
This is a very old app in business and has been providing unlocking service of sim cards for ten years. This app works on a lot of devices like LG, HTC, Huawei, Samsung, and Sony, to name a few.
This app functions by generating codes after you furnish the IMEI number of the device that you wish to unlock. 
This is an incredible app if you are looking for an unlocking service app that is safe to use, dependable, and inexpensive as well.
This unlocking service of the app can be purchased using PayPal or credit card, as this is not an entirely free device unlock app.
6. SIM Unlock-Samsung Galaxy
This is another app that is specifically designed for all kinds of Samsung devices.
This app functions by generating a code that then needs to be used to unlock the sim card.
The unlocking service can be accessed using the payment services by PayPal or credit card.
7. SIM Unlock for HTC Phones
This is an incredible app specially designed to unlock HTC phones.
The app is convenient to use as it has been designed to have an easy user interface.
This app can unlock the sim of all the carriers in the world.
The unlocking is done with the help of code generation.
The app is available for free download, but to avail of the unlocking services, one needs to pay to get access to the unlock codes.
Payment can be made from your PayPal account.
Read More: How to Password Protect Google Doc
8. Unlock Phone Free Unlock Codes
This is a top-rated app among users who have to unlock their devices and SIMs. The app can crack open the sim lock of most of the mobile network service providers. This app can work on most mobile devices and tablets.
The app can generate codes in real-time to unlock the sim.
The app can be downloaded for free but accepts payment from the PayPal account to let users avail of the unlocking services.
9. Unlock My Phone
This is a great app used to unlock the device lock of most mobile phone brands in the quickest possible time. It can unlock devices from brands such as HTC, LG, Motorola, Nokia, Sony Ericsson, Samsung, and Blackberry.
The unlocking of the device is done by the method of code generation for the concerned device.
The app can be downloaded for free but to get the unlock codes you need to pay for the service. 
10. Unlock Your Phone Fast & Secure
This is another easy to use Android app for SIM & device unlocking across most prominent brands like LG, Samsung, HTC, Sony, and Motorola.
The primary technique used for unlocking the devices is by code generation for the device.
This is a paid service with a 100% money-back guarantee if the app fails to unlock your device.
Great customer service support is available to assist a user.
This app has a quick performance rate.
Thus, the above listed SIM unlock apps have some excellent and easy to use features. SIM unlocking can prove to be extremely helpful as you don't have to struggle to unlock it manually. Most of the time, unskilled people can end up making more errors at times, and using any of the above-suggested apps can save you from locking your SIM and device permanently due to unknown errors.
Wondering how to find easy ways to unlock your phone? Use the best sim unlock apps suggested in this article to deal with your locked device.
Snigdha is a technical content writer with expertise in the field of science & technology. Though she has a very diverse academic and professional profile yet she finds writing to be a creative form that she was unable to explore so far. When not writing, she can be found indulging in other forms of creativity like painting or travelling.
Subscribe to Our
Newsletter

and stay informed

Keep yourself updated with the latest technology and trends with TechPout.
Related Posts