10 Best Samsung Smartwatches in 2020
Published Date :
Mar 04, 2020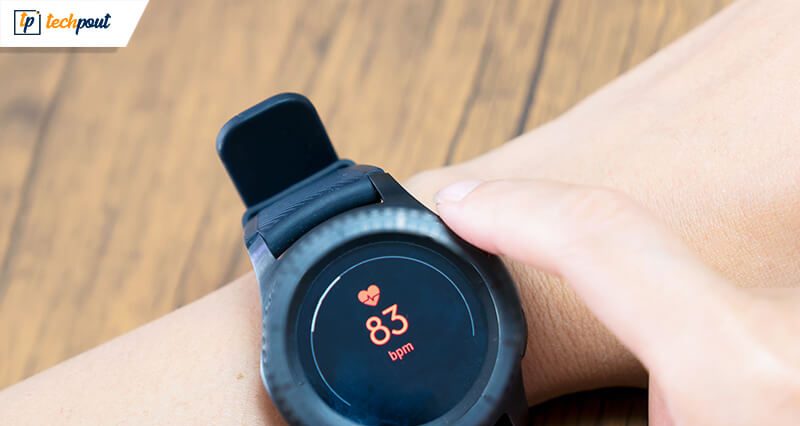 What do you look for in a smartwatch? Is it the price you are interested in or do you get carried away by the features and premium looks? Are you looking for a Samsung Smartwatch that does not burn deep holes in your pockets? If yes, then check out this post as we give you some of the best Samsung smartwatches and fitness trackers.
The Best Samsung Watches of 2020:
Talking about smartphones and not mentioning Android will be like a Star Wars movie without a lightsaber duel. It sounds ironic, doesn't it?
Let us dive right into some of the Samsung watches the world has ever seen! Whether you are corporate blue collar personnel, a gym lover or just a health-conscious individual, these smartwatches are bound to make you fall in love with them.
Check them all and get your hands on the one you actually want in 2020.
1. Overall Champion: Samsung Galaxy Watch Active 2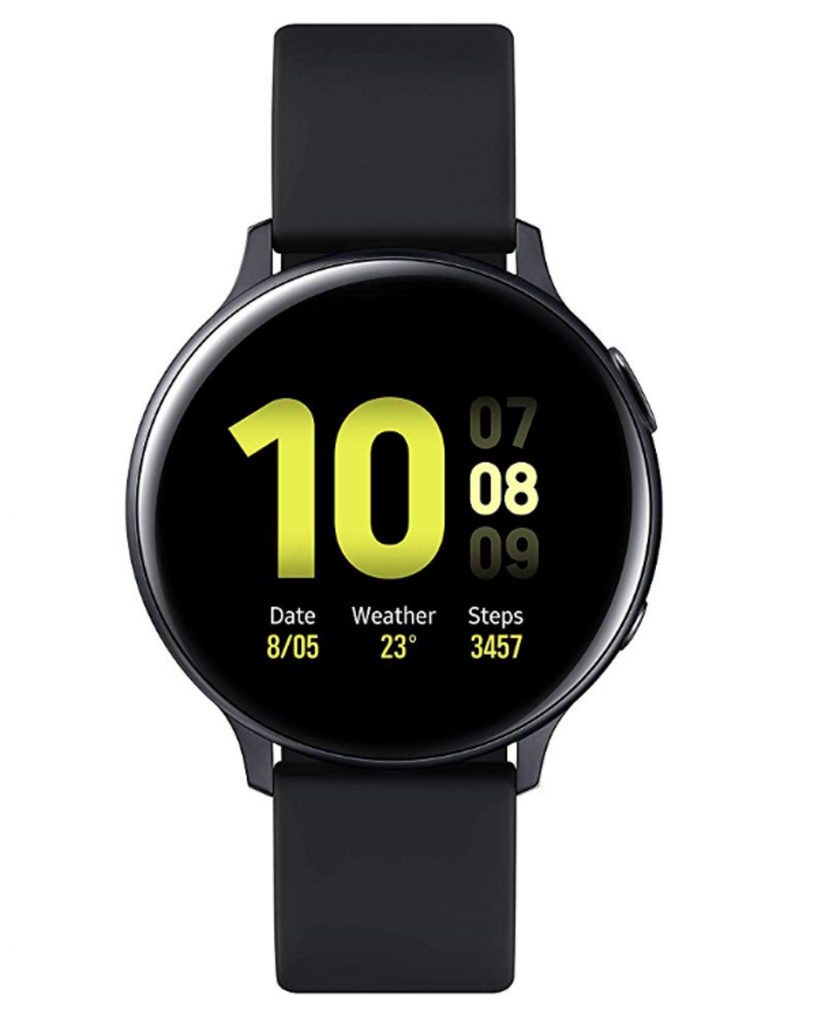 If you're on the hunt for the best apple watch alternatives, then your quest ends here. Samsung Galaxy Watch Active 2 is one of the best smartwatches Samsung has ever made. It is the sequel to the Galaxy Watch Active series.
This amazing and personal workout companion comes with a bigger than before. The highly customizable screen gives you precise health insights while keeping you connected to your smartphone.
This is the most happening piece of hardware from Samsung and is definitely a flagship killer. With tons of added features like a waterproof body, military-grade durability and dedicated tracker to look out for you, this is the smartwatch you need to have in 2020.

Also Read: Best Fitbit 2019: Which Fitness Tracker Is Perfect For You
2. The Runner-up: Samsung Galaxy Watch Active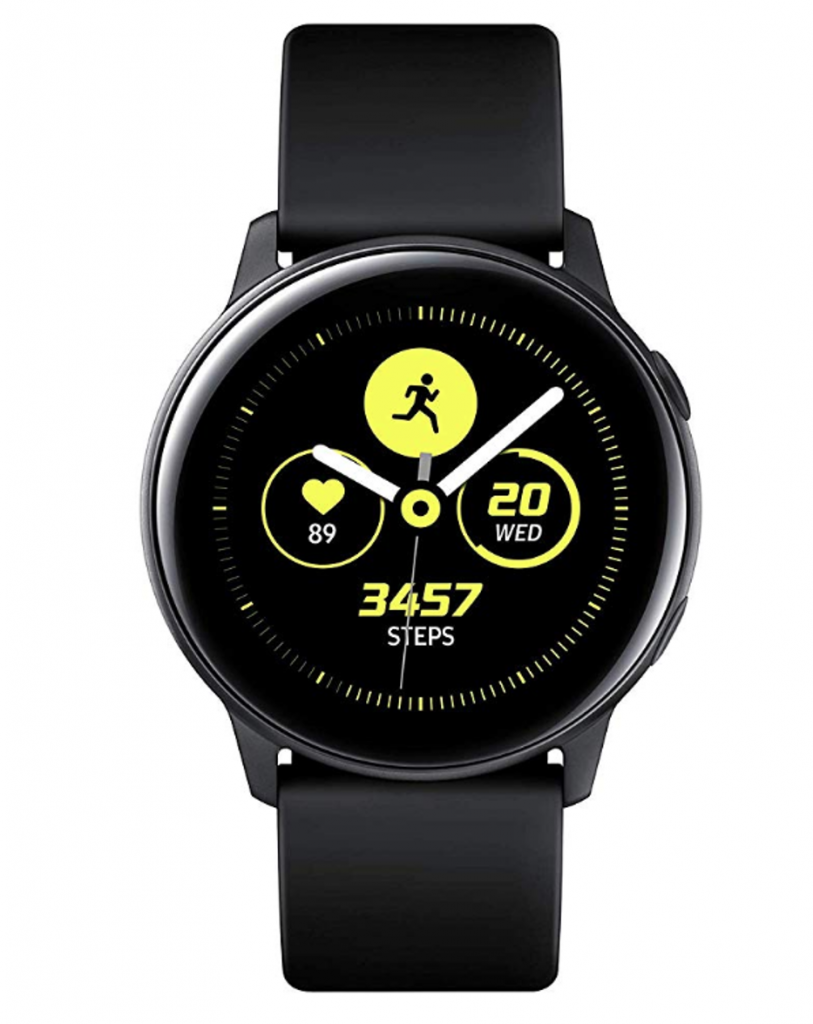 With highly customizable styles, fitness trackers and a cocktail of other features, this smartwatch is what you need if you love sports and gym.
It also sends instant alerts if your heartbeat or stress levels go above the normal. This is your personal health checker on your wrists as it displays insights and how to tackle them with exercises.
If you are planning to buy sports cum fitness smartwatch, then look nowhere. This smartwatch is for you!

3. Best Personal Task Manager: Samsung Galaxy Watch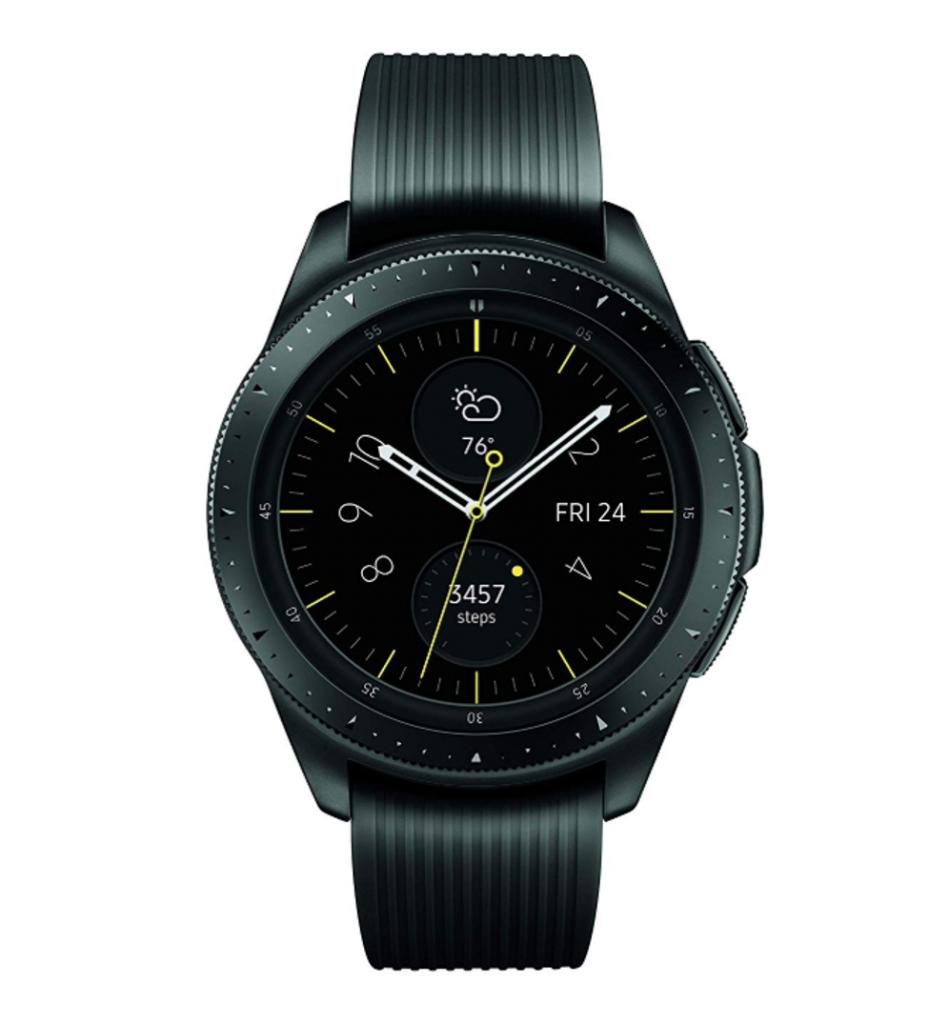 Samsung Galaxy Watch comes with a built-in barometer to give you intel regarding air pressure on alps if you plan to make a move.
Get those instant health insights and perform deep breathing exercises if you are stressed out. Let Galaxy Watch take care of your daily routine exercises, sports, messages, calls, and sleep.
This smartwatch will reflect and display your plans, meetings, schedules, appointments for the next day. Just have a look at this personal planner and let it wish you a good night's sleep.
If you are busy office personnel with a love for sports and exercise then this is the best smartwatch for you. Get it right away.

4. Best Fitness Watch for Men: Samsung Galaxy Watch 46 mm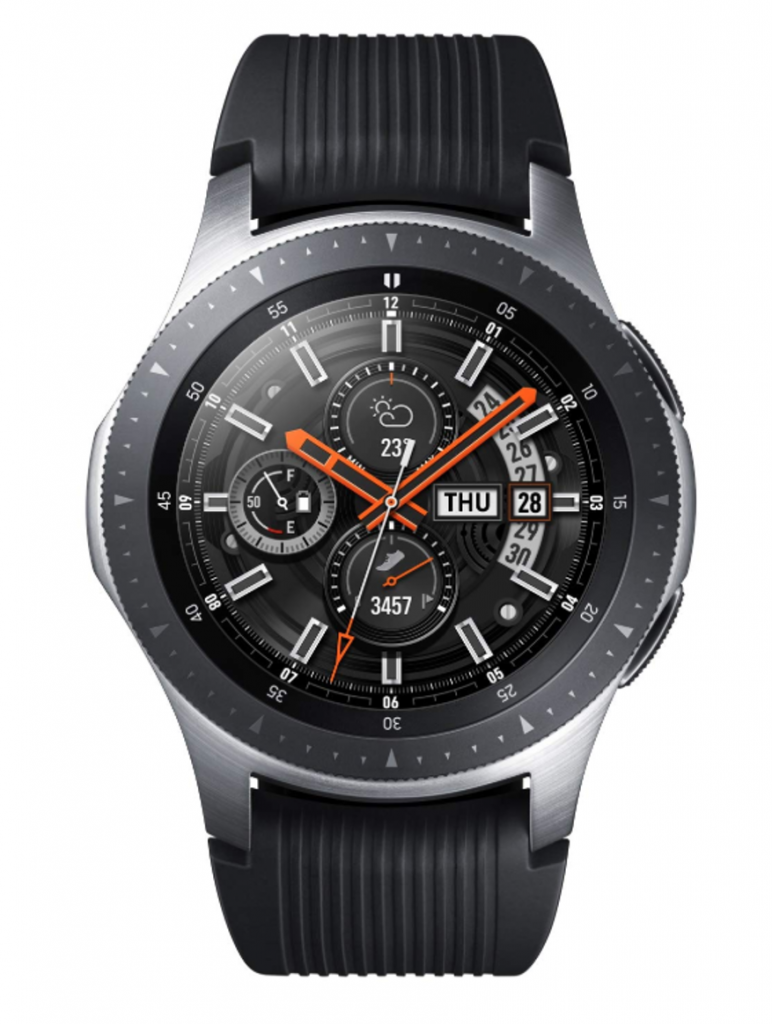 The Galaxy Watch series brings 46 mm smartwatches for men. Keep your stress at bay with this smartwatch.
Specially built for men this Samsung smartwatch comes with strong customizable colors, displays and wrist belts specially designed to enhance that masculine style of men.
Live a day longer and go for a long walk each day with this amazing fitness tracker that stays up all night for a couple of days. One full charge stays on for several days. This smartwatch is what you need to get your hands on if you are looking to start strict discipline in your life.

5. Best Fitness Watch for Women: Samsung Galaxy Watch 42 mm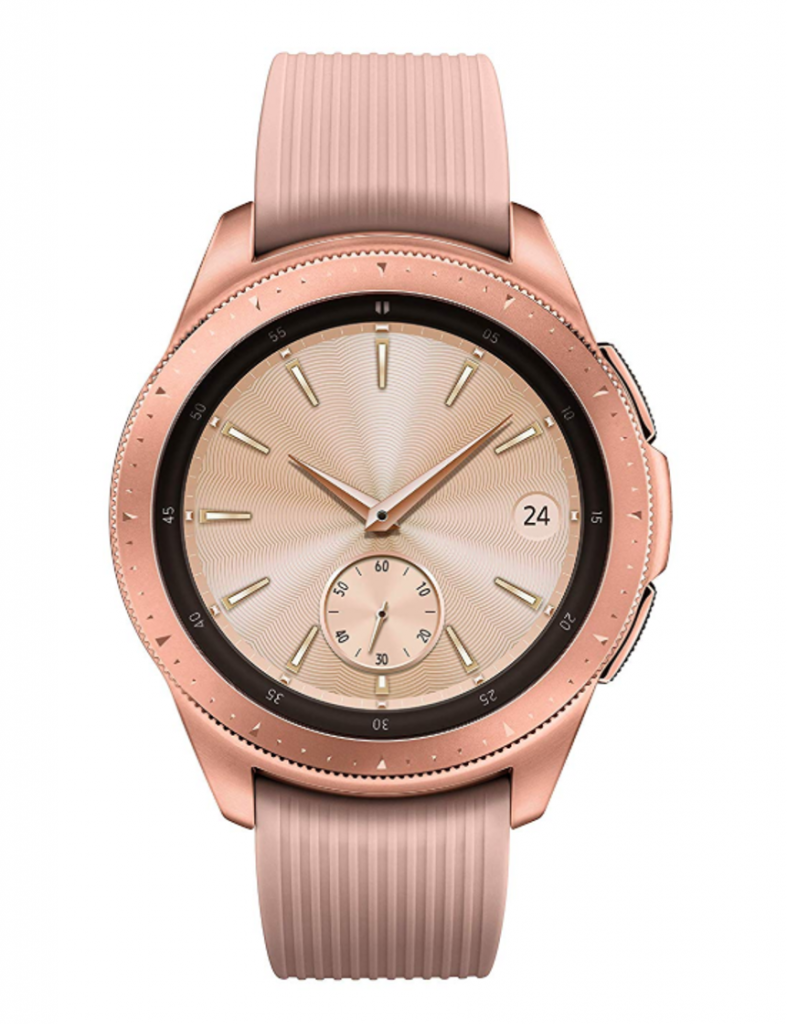 There is something for everyone. Samsung Galaxy Watch 42 mm for women comes with pitch-perfect color combinations that add beauty to the colorful Yin inside you. Specially designed for women that live on the edge, this smartwatch comes with several colorful wristbands that give the wearer a premium look.
Fitness tracker, heartbeat monitor, Bluetooth connection that goes on for days, this smartwatch is something you may own if you are a perfectionist and live life to the fullest.

6. Best Budget Sports Tracker: Samsung Galaxy Fit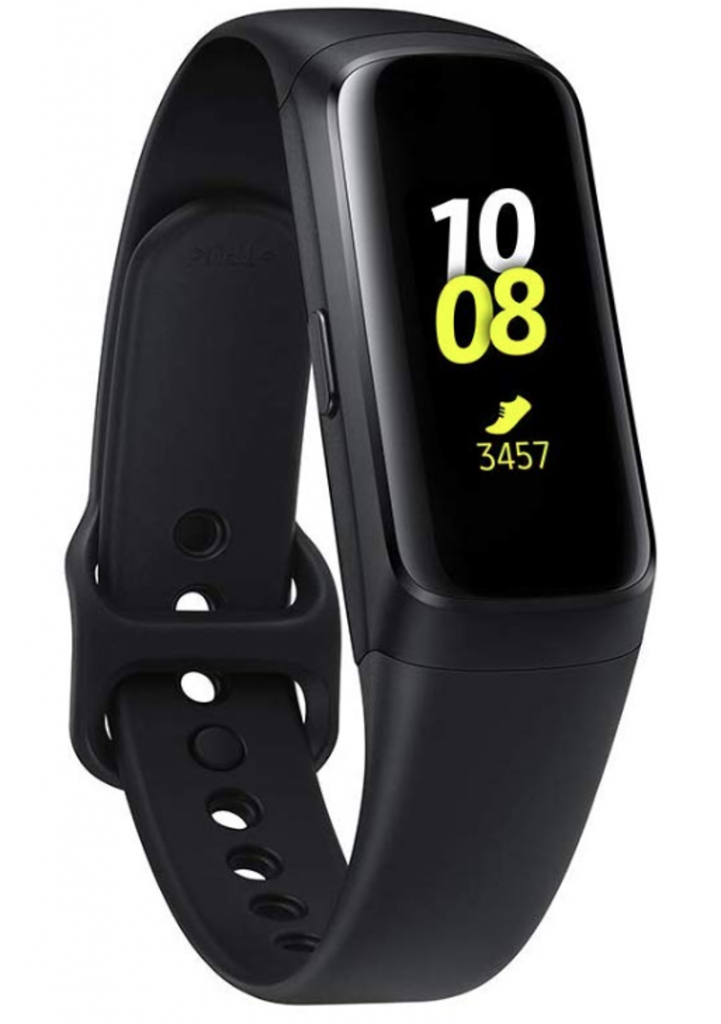 As the name implies, this is an ultimate Fit band on your wrist. Samsung Galaxy Fit rests on your wrist and can last a week. With a built-in health tracker, this wearable gives you insights regarding your exercises.
It is your best buddy at the gym that gives you health insights of your stress level and heartbeat. Boasting a screen size of 0.74 inches, this smartwatch will display deep breathing exercises if you are having a hard time.
Choose from a huge selection of colorful bands and get your favorite Fit today itself.

7. Best Trendy Tracker: Samsung Gear Fit 2 Pro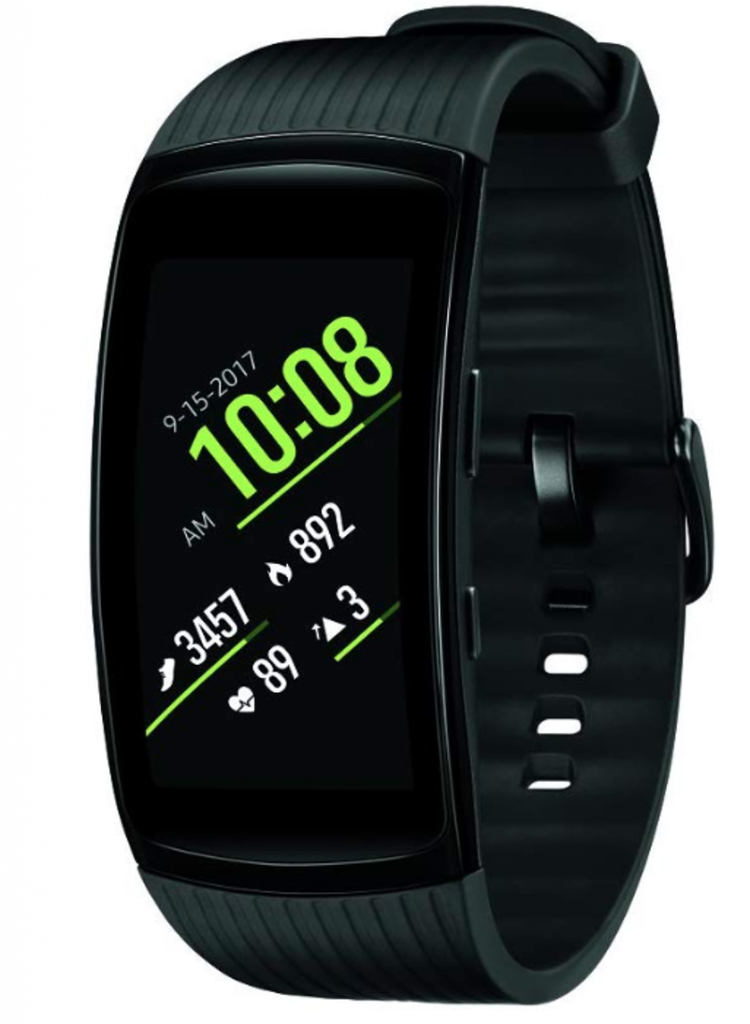 Another smartwatch on the list is Samsung Galaxy Fit 2 Pro. This smartwatch boasts of a bigger screen size and looks more premium and cool at the same time.
This wearable comes with a 1.5-inch display. It is a curved display with a unique water lock mode that resists the water and air bubbles from messing with the screen.
This is specially designed for swimmers that give personalized details including strokes such as type of stroke, number of strokes and also keeps a constant check on lap count.
It also comes with a built-in GPS and an intelligent workout detection option.

Read More: How To Use WhatsApp on Apple Watch
8. Best for Sports Lovers: Samsung Gear Sport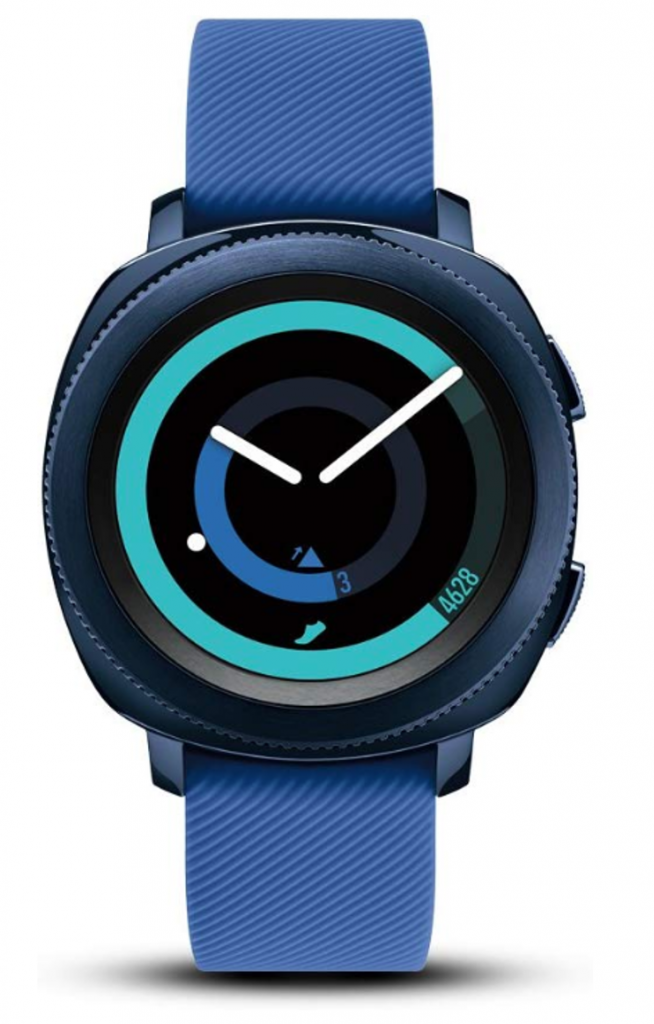 The Samsung Gear sport is the summarized version of the best smartwatch in the budget. These are the general class smartwatches that most of the smartwatch lovers can afford. The styles and body are pretty much similar to fitness wearable and these look good on the wrists of the users in evening wear, formals or casual clothing.
Boasts of a 1.2-inch super AMOLED screen and is waterproof for up to 50 meters.
Battery life can vary, however, users can expect the battery to last for about four days but with the constant heart rate monitoring, the device can push on for three days.

9. Best Durability: Samsung Gear S3 Frontier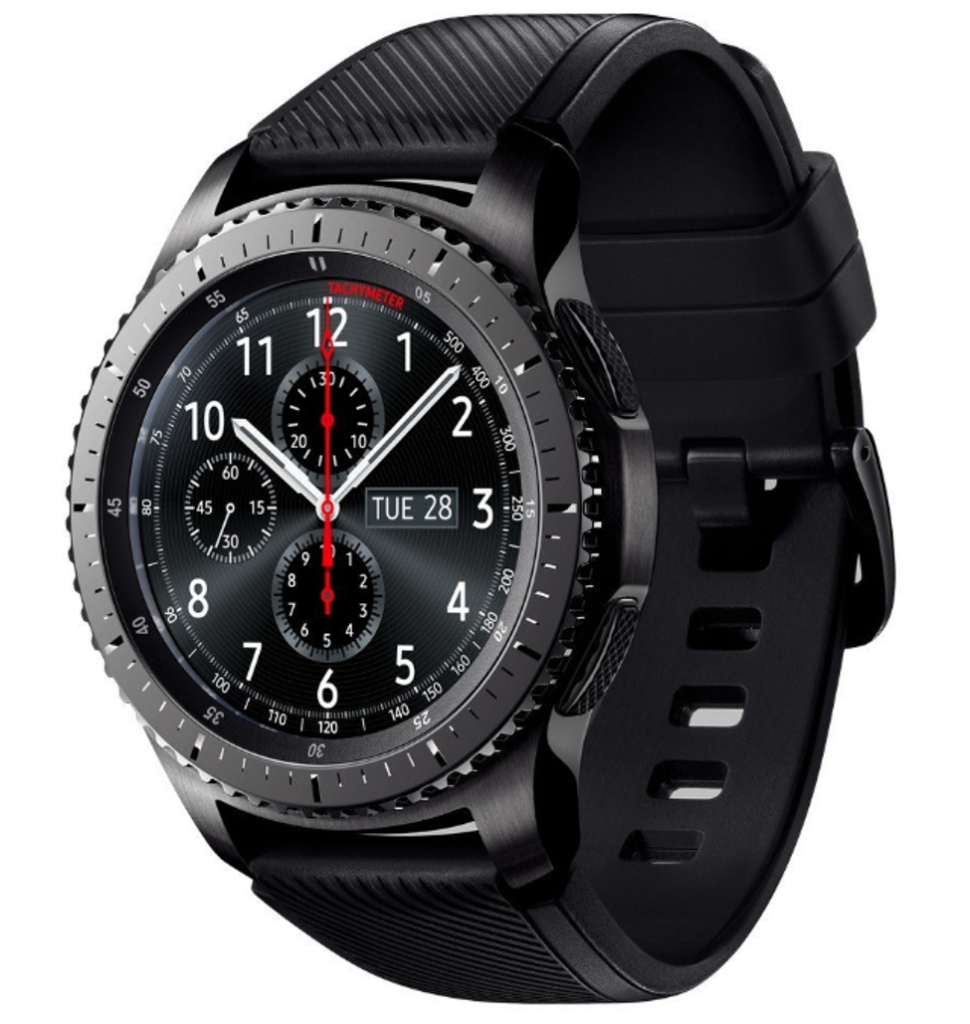 Samsung Gear S3 Frontier is a name in itself. The distinct rotating bezel about its 1.3-inch super AMOLED screen is full of colors and is eye-catchy.
You can easily access apps in the background interface and can navigate to your important notifications such as messages incoming calls, missed calls. You can make calls, answer incoming calls through the built-in mic and speaker.
Military-grade level protection makes this smartwatch resistant to dust, dirt, water, accidental drops to serve you more each day. You can expect the battery life to be four days before you need to charge it.

10. Best Classic Look: Samsung Gear S3 Classic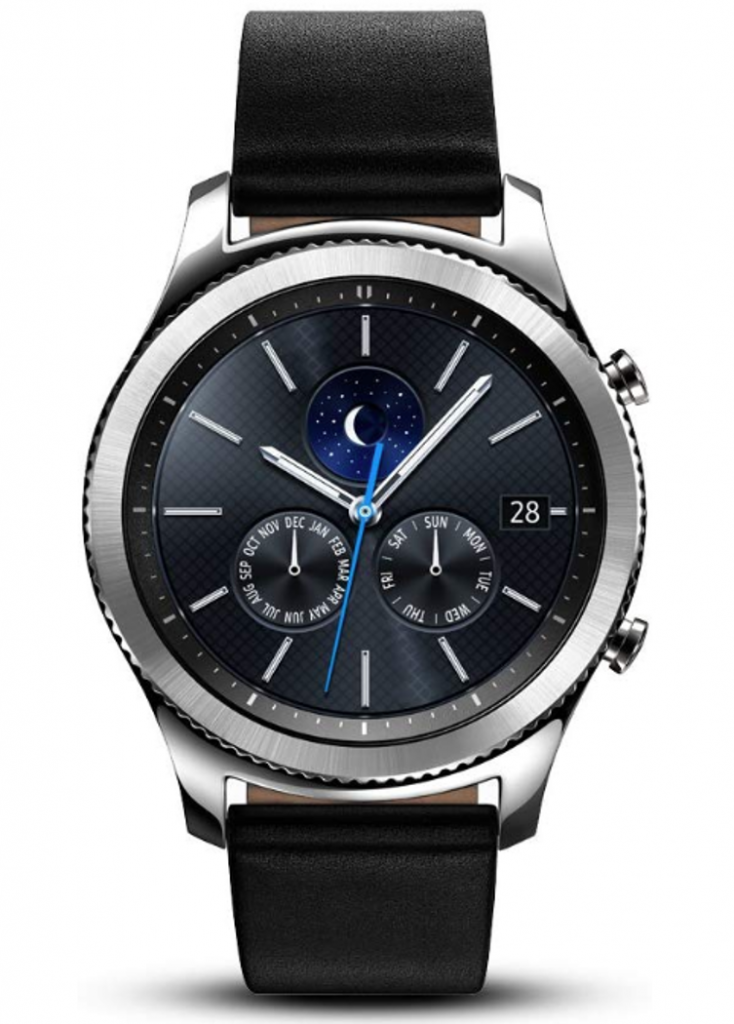 Stylish, sleek yet simple, Samsung Gear S3 Classic is a name in itself. This smartwatch will compliment your outfit and still remain a smartwatch.
The bezel rotating over a steel body makes it easy for a user to navigate to apps and all the notifications in a single twist. On-cell touch AMOLED allows you to take calls using the integrated mic, speaker and Bluetooth.
It can monitor your heart rate, it is an excellent step counter and can also assist you in dynamic workout training. Built-in GPS tech makes this smartwatch even smarter so you can easily track your journey, miles covered and much more.
the battery lasts for up to 4 days and you can expect it to work for at least 3 days depending on the workout, notifications and incoming calls.

Final Verdict
So these were some of the best Samsung smartwatches. Although other classy looking smartwatches have their own class, a businessman or a health-conscious gym trainer, or a simple gadget lover like you would definitely love to have a Samsung smartwatch that goes easy on the pockets.
We have tried our best to enlist the 10 best Samsung watches in the budget to help you choose your dream watch in 2020. Make sure you choose what works best for you and do not go to those classy and expensive looks.
Image Source: Amazon
Jay is an incredible writer who loves to give life to words. He is always carrying out some research and likes to keep himself updated with the happenings around him. Writing runs in his blood makes him happy. When not working, you can find him singing, composing poetry, writing horror stories, playing action games on the laptop and munching on food.
Subscribe to Our
Newsletter

and stay informed

Keep yourself updated with the latest technology and trends with TechPout.
Related Posts