13 Best Open Source CRM Software For Small Businesses in 2020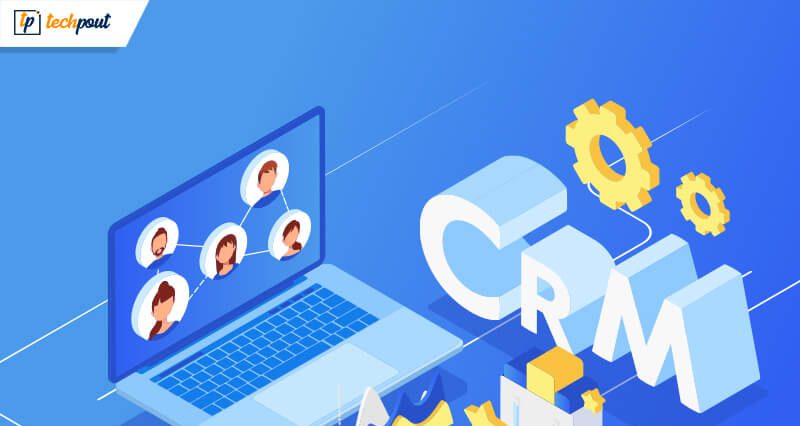 Understanding your customer's needs is the most tricky and crucial part of any business. For a business to grow, it needs a good customer base, exposure, responsible employees and a good strategy. Today's industries are making efficient use of CRM software to streamline their workflow and organizational process. 
Open Source CRM Softwares offers the best way of knowing your customer's needs and providing useful solutions to them. It helps in getting an overall idea about their needs and buying patterns, which helps in boosting sales and revenue. 
Just like any large business organization, this software are equally crucial for Small businesses as well. Here in this article, we have narrowed down 13 open source CRM software for small businesses in 2019. 
These tools are not only efficient but also budget-friendly and work on a unique strategy that perfectly fits your business needs. 
Before we jump on to see some popular options let's have a quick look at some of the benefits that they offer.
Benefits of CRM Software for Enterprise Businesses:
1. Contact Organisation
With business growth, our customer base increases. CRM tools help in keeping a record of the customer base and provides a clean-cut overview of them and assists in running the sales process. 
2. Sales Reporting
Sales reporting is crucial for measuring your business performance. CRM tools come with several functionalities and tracking tools, including calls made and sales booked. Get a clear overview of your business performance with a good CRM Software.
3. Customer Segmentation
Not all products are made for every customer, and not every customer is made for all products. Every business is designed to cater to a specific customer segment. With the help of Customer Management tools, small organizations can focus on their targeted audiences to provide better solutions. 
So, now that we have learned about the valuable benefits, let's check out some of the best CRM Software for Small Business and why should we use one.
What Should Your CRM Software Have? 
Before you finally land up into choosing a Customer Management tool, there are a couple of things that one should look out for. They are: 
Easy to learn
Affordable and pocket-friendly.
Easy integration with other business tools
Customizable.
Dedicated customer support mechanism. 
13 Best Open Source CRM Software 2020:
1. Zoho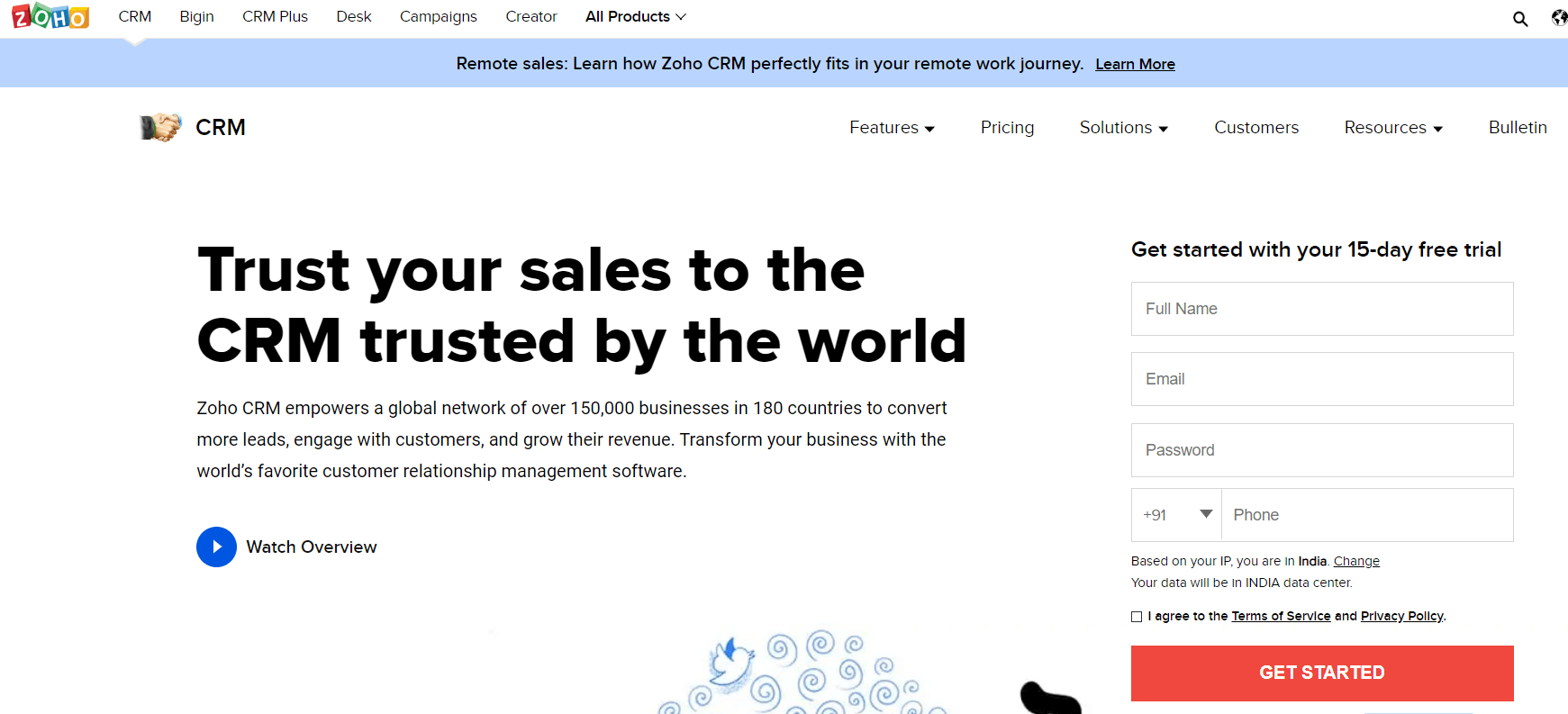 With a variety of editions offered, Zoho is considered as one of the most appropriate CRM tools for small and medium enterprises. 
This incredible CRM software offers a variety of marketing and sales features and assists businessES in tracking the number of website visitors, monitoring leads and checking sales signals. 
Zoho comes in multiple editions which include a free version, and a standard one along with a professional and Enterprise one. 
Businesses who require more advanced features and analytical tools can opt for its Enterprise and professional editions.
Must Read: 13 Best Invoice Software For Small Businesses 2019
2. Sales Mate CRM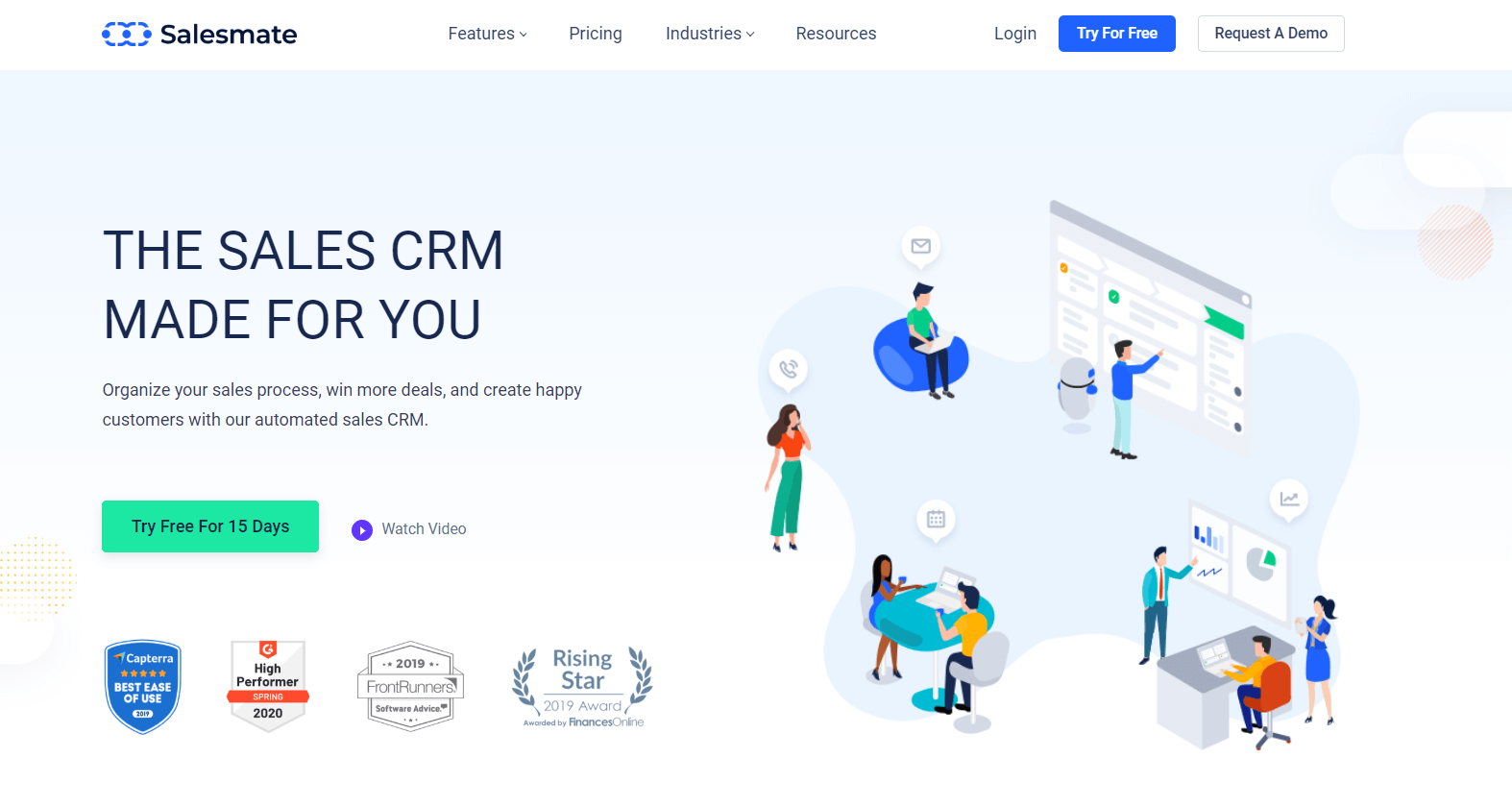 Sales Mate is known to offer customized services to various enterprises depending on their needs and sales requirements. It helps manage your customer base, sales-related activities and also tracks your conversion numbers.
It is also useful for businesses that want to keep their customers informed about all promotional offers and product offers via email. With a single click, you can send out email campaigns to all your customers. 
Another notable feature of this CRM software for Enterprise businesses is that it can be easily customized to suit the ever-changing business requirements. 
Its monthly subscription starts at $12 per user.
3. Salesforce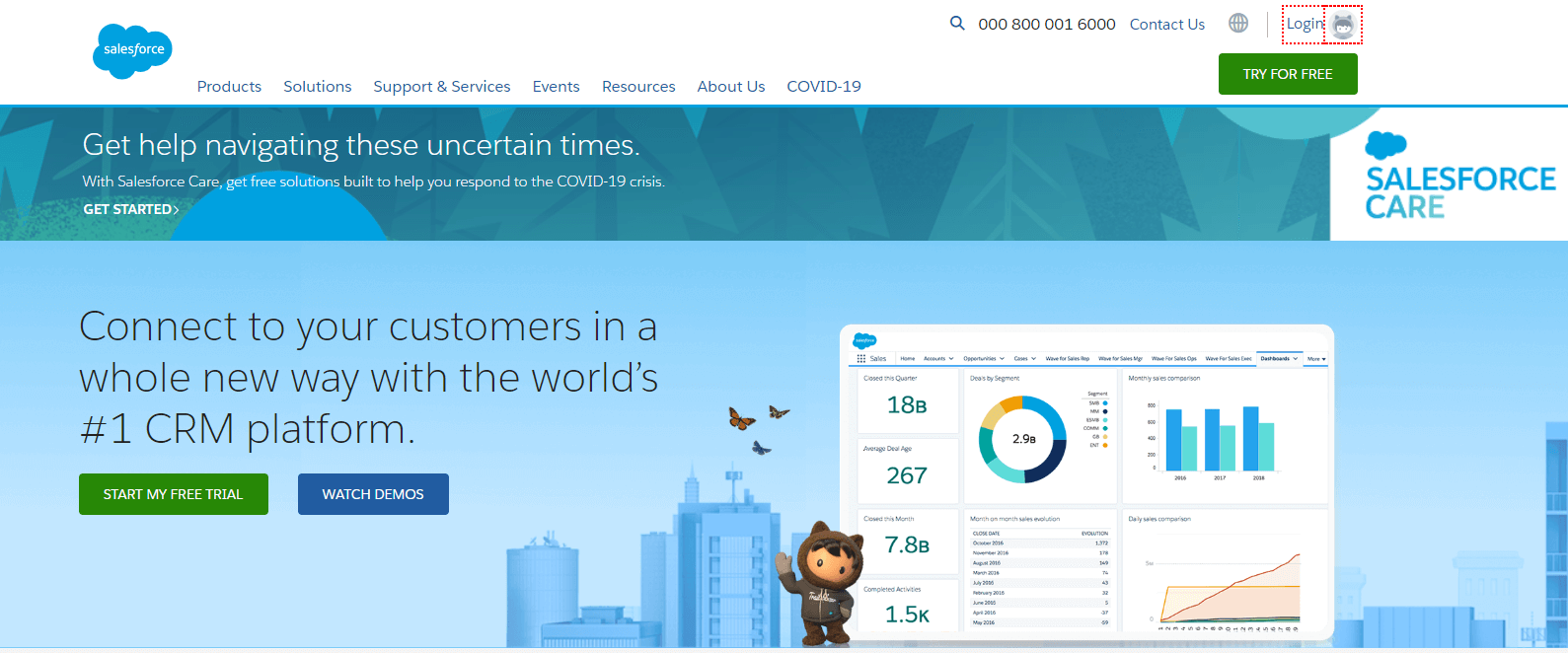 Salesforce is hands down one of the most popular CRM tools for SME businesses. It comes in different editions, each of which is strategically crafted to support multiple corporate needs. 
Its basic edition is called Lightning Essentials which is best suited for managing contacts along with email campaigns and follow-up reminders. Lightning Essentials is priced at $25per month/per user; you can also opt for its advanced Lightning Professional edition at $75 per user/per month. 
4. SuiteCRM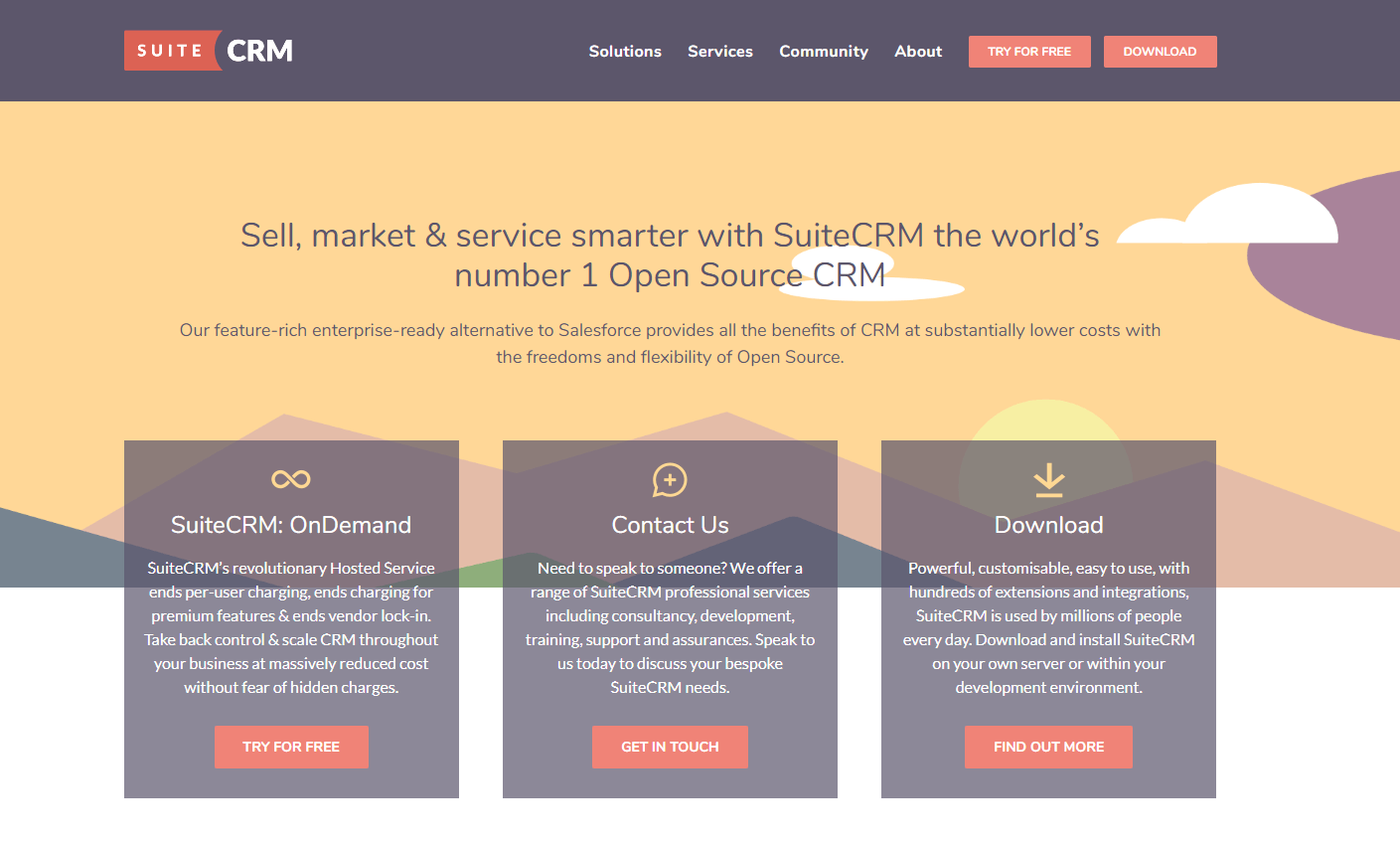 This highly customizable open source CRM solution fits all business requirements and needs. Once opted for, it can easily understand your workflow and take control of your customer management process. Besides that, it also manages your visual reports, sales automation, and lead management requirements. 
Suite CRM surely knows the importance of customer engagement. It comes with pre-set templates that can be used to respond to customer queries. 
5. CiviCRM

Designed explicitly for Non-profit organizations, CiviCRM ensures easy management of donor membership and centralize various communication channels. Its basic features include accounting integration, email marketing, case and event management, analytics and reports along with contact and membership management. 
It's an open-source CRM tool that can be easily tailored depending on the length and breadth of business activities. 
6. Pipedrive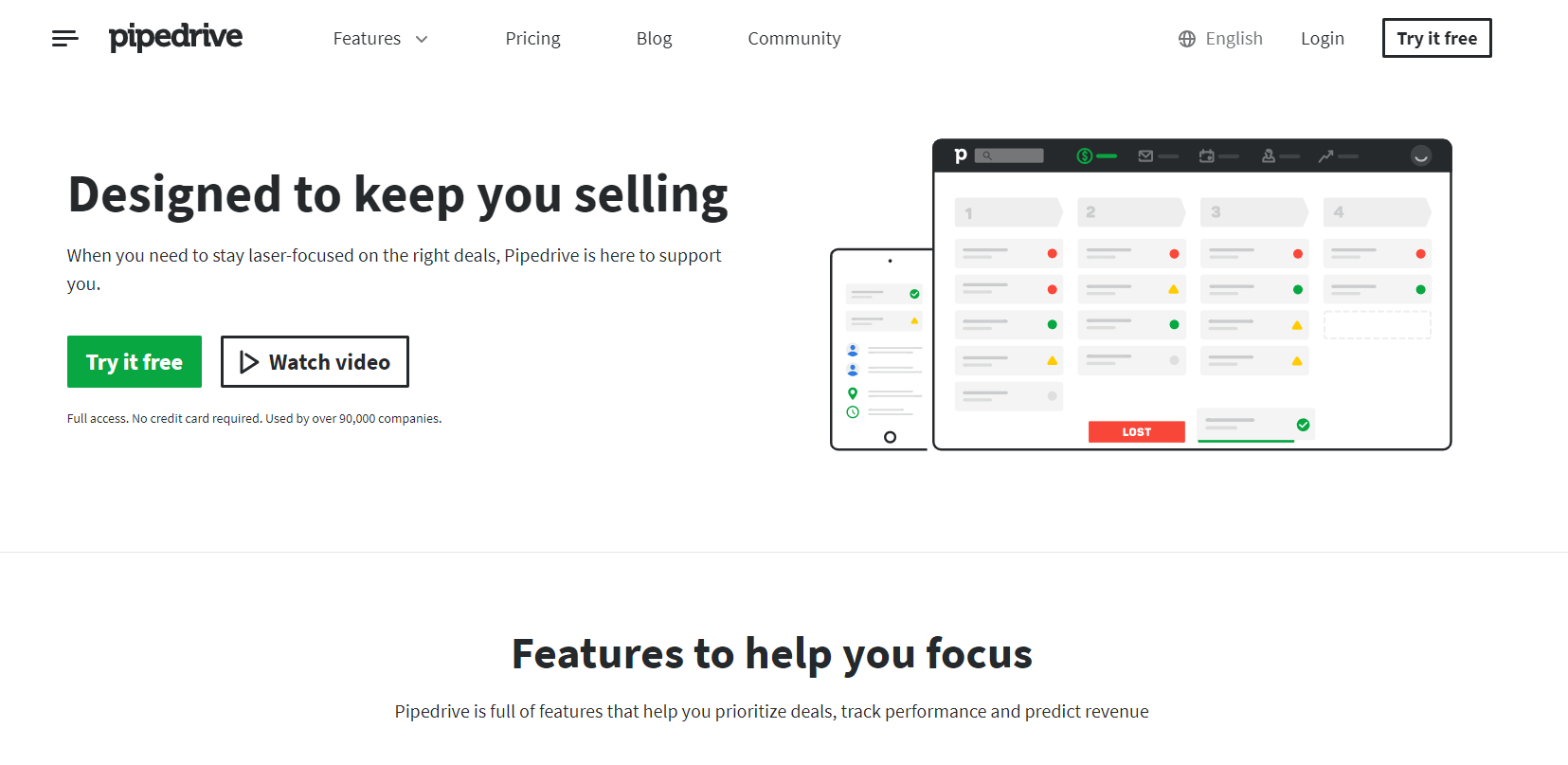 Pipedrive is an intuitive CRM software suited for all types of businesses and organizations. With multiple integration features, it can easily fit teams of various sizes. 
This robust Customer management tool comes with a lot of benefits and functionalities of which pipeline management is the most notable feature. Multilingual and Multi-Currency support system, email integration, sales reporting and forecasting, CRM apps, activity and goal tracking are few other highlight offerings of Pipedrive.
Read More: 13 Best Marketing Apps To Promote & Drive Your Business
7. Agile CRM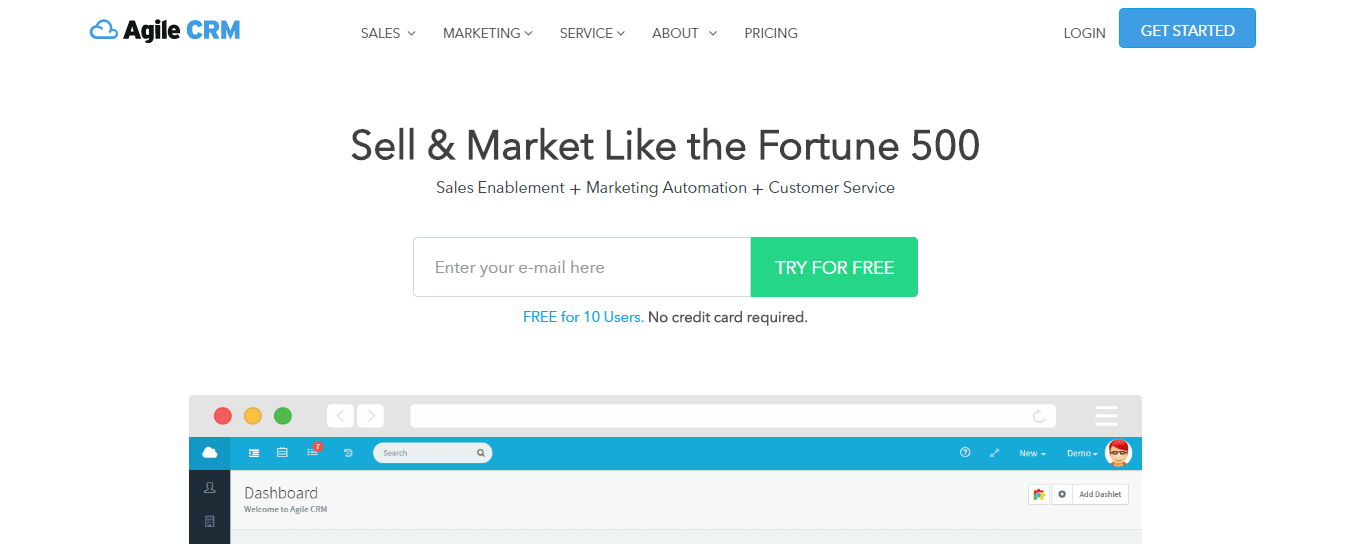 Next on our list of Best CRM Software for Small Business is Agile CRM. This new tool comes with a plethora of features and benefits like sales tracking, customer appointments, business reports, and drag-and-drop marketing automation. 
This package supports multiple API-Powered integrations and widgets, along with various library plugins. Its free version supports up to 10 customers, beyond which one has to opt for its Starter package which is priced at a nominal rate of $14.99 per user/ month.
8. Freshsales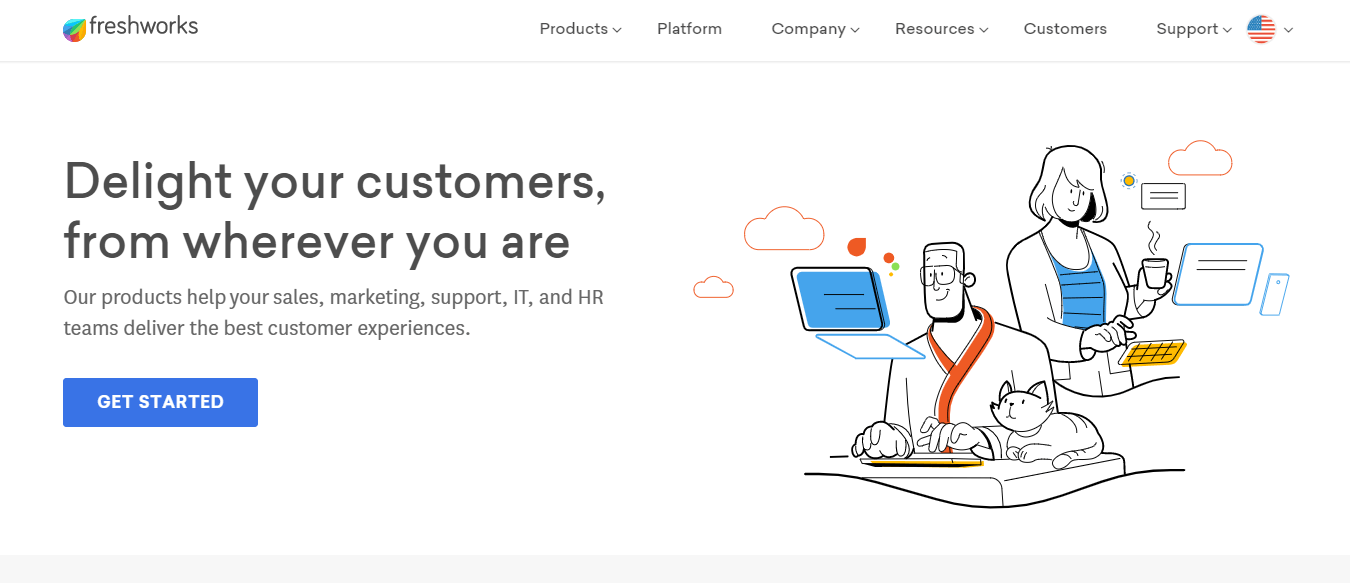 This intelligent tool automatically captures and tracks the number of website visitors. Depending on the kind of sales lead, the details are then shared with the right department. 
Freshsales thoroughly analyses each sales lead and track them continuously to ensure conversion. Its package for Growing teams and businesses is priced at $25 per month/ user.
9. Odoo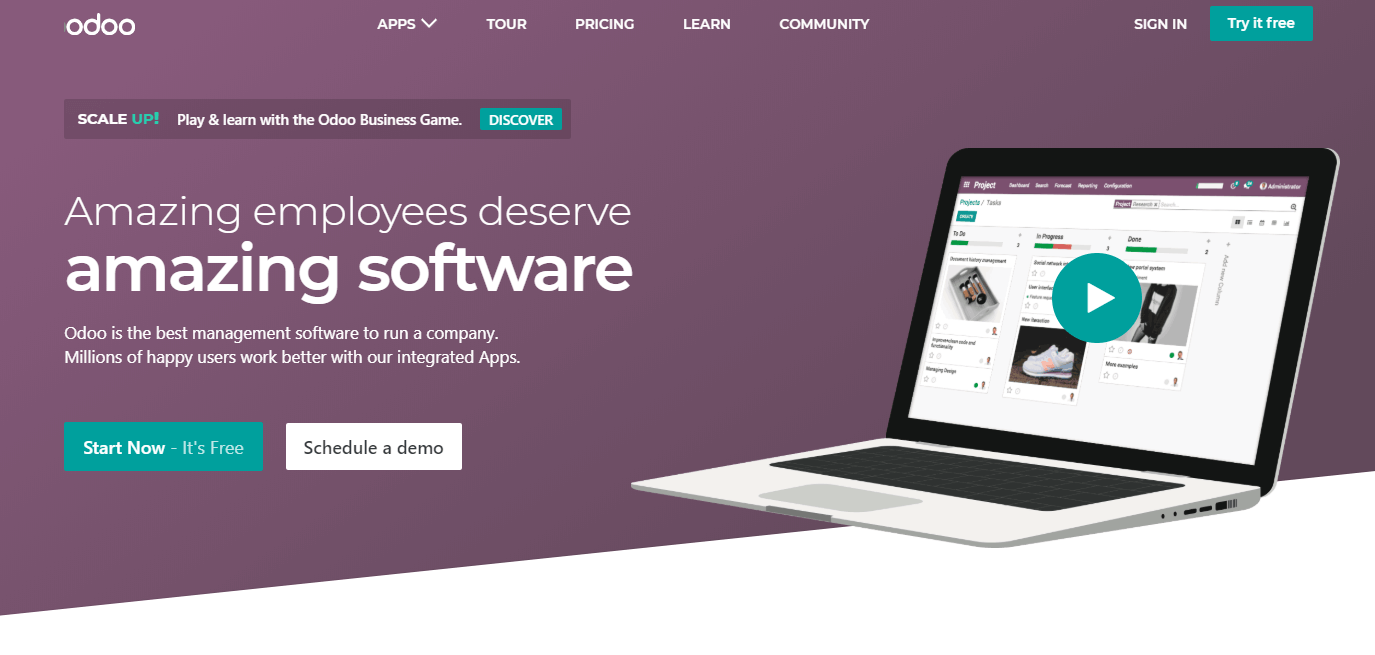 Odoo is well-known enterprise software, suitable to manage all variety of business requirements including accounting, sales, inventory, CRM and many more. It provides real-time performance reports, activity reviews, flow charts, and sales-based activities. 
It is effortless to integrate this software into your business and can be customized to meet the required results. 
10. Close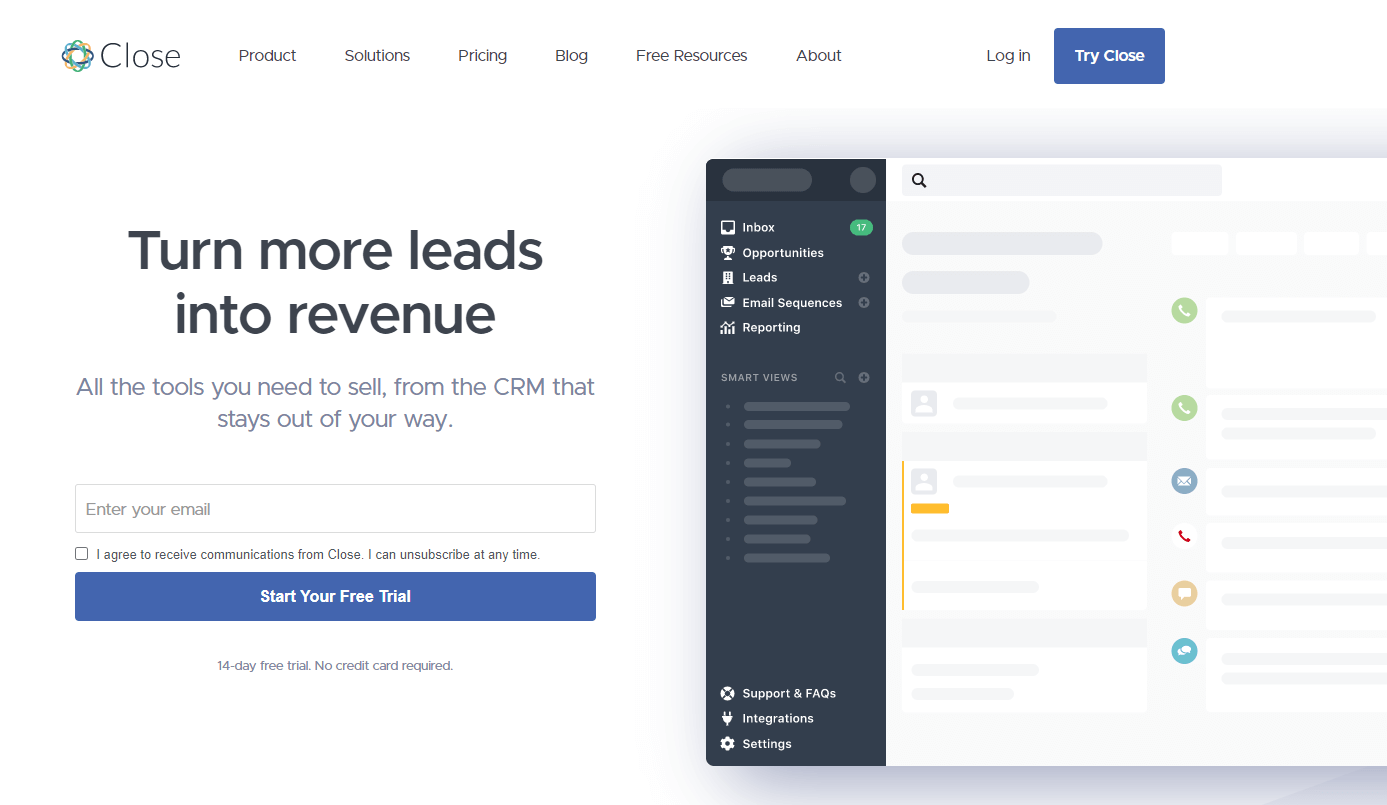 Best suited for the sales force, Close is known for optimizing the sales processes of any organization. It offers end-to-end solutions in tracking sales goals and employee performance. 
Close comes with built-in-calling features and assists businesses in sharing bulk emails. 
11. Insightly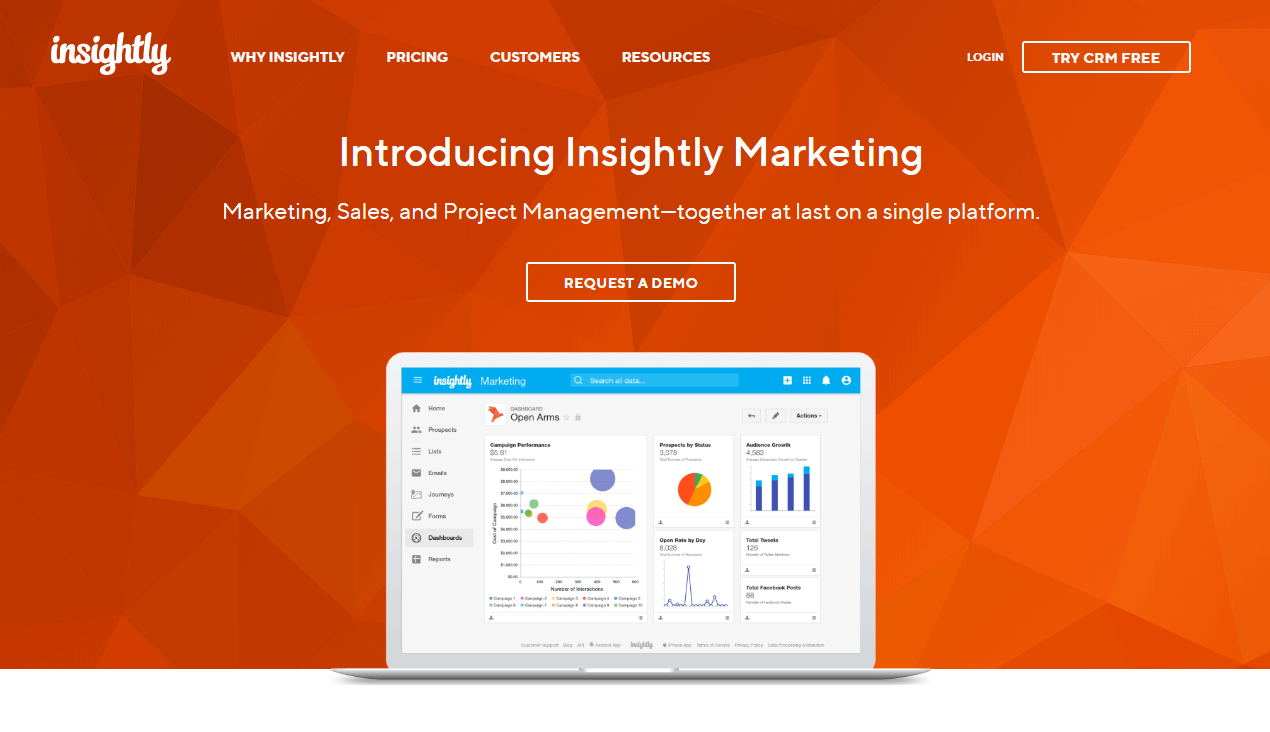 With its massive list of exciting features, Insightly can support the business of all levels. For better administration of activities, it comes with an in-built project-management and delivery system. 
Workflow automation, email tracking, lead tracking and routing, integration tools are few of its other useful offerings. 
12. Zendesk Sell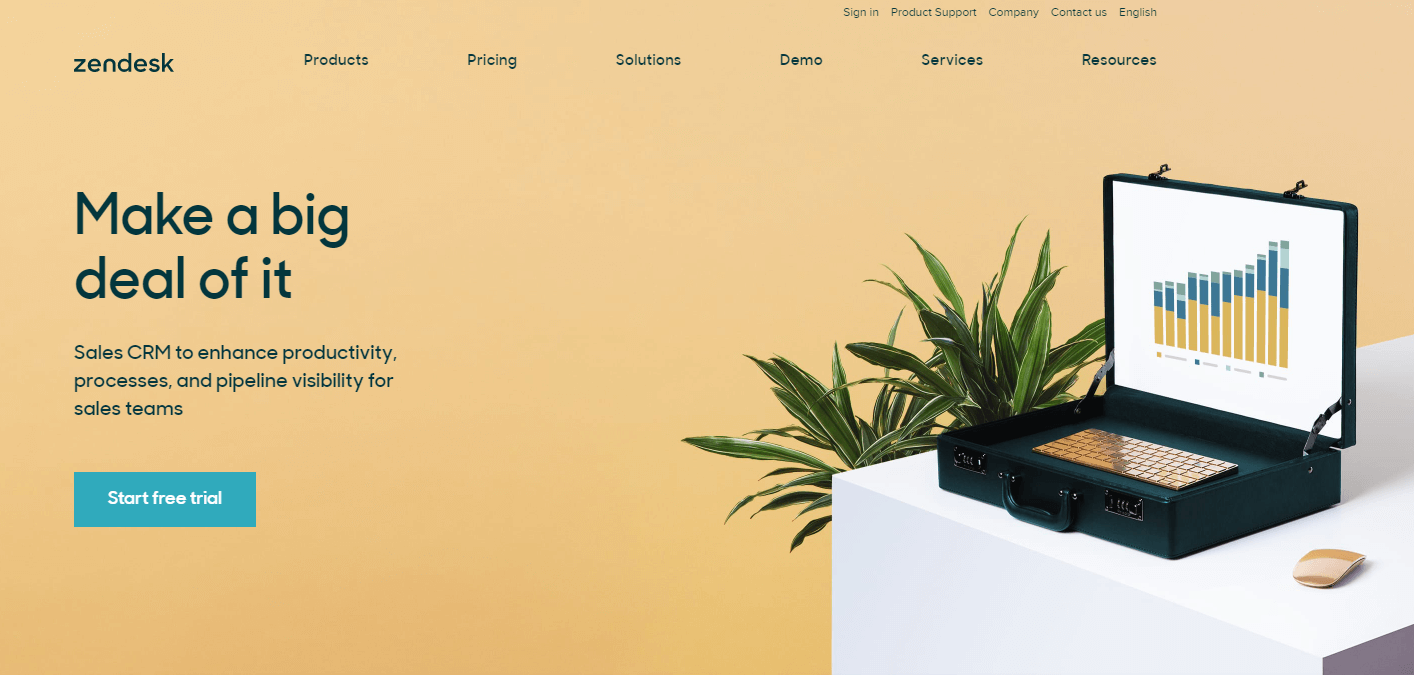 If you wish to provide your sales team with better visibility of their hot pipelines, then Zendesk Sell can be a useful tool for boosting your overall business. 
It helps your team to work closely with targeted audiences and focuses more on lead generation and conversion. 
Contact management system, email tracking, and Built-in-SMS and calls are a few features of this popular CRM software. 
13. Microsoft Dynamics 365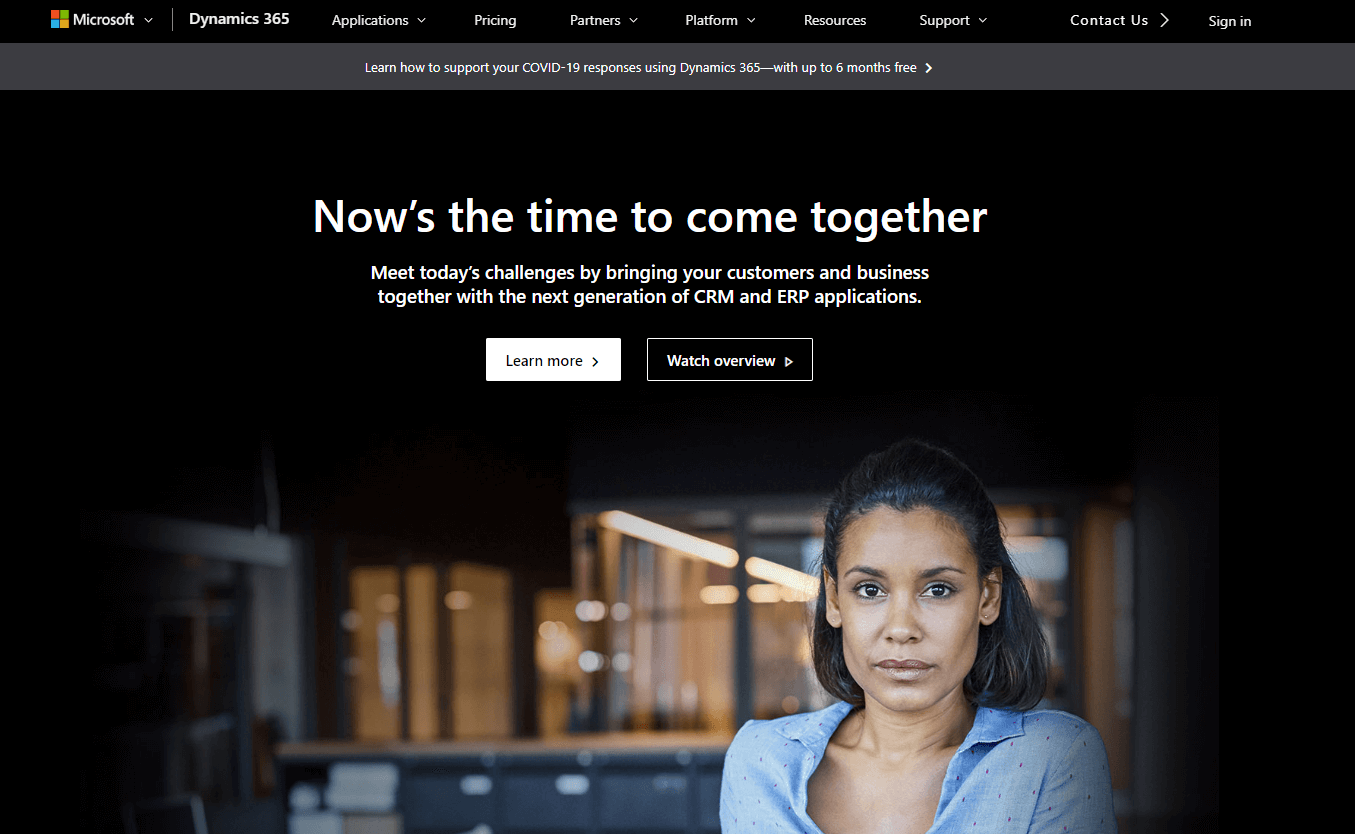 Microsoft Dynamic 365 is highly popular amongst the Microsoft fraternity and offers an all-in-one platform for tracking your marketing strategies and sales figures.
It comes in various modules of which Sales insight is the most used version and is priced at € 44.25/per user/month.
Concluding words
Now that you know about some of the Best CRM Software for Small Business, it's time to start weighing the options and making a final choice. 
These tools offer the best solutions for managing customer base, promoting sales proposition and most importantly identifying your potential customers. 
Pick an excellent CRM tool that can meet all your business requirements. 
Prachi Dani is a technical content writer who specializes in areas of science and technology. She is highly up to date with technological transitions and transformations. Writing is not her passion but the only thing that carries satisfaction in life. If not writing, you may find her engrossed playing action games on her treasured smartphone.
Subscribe to Our
Newsletter

and stay informed

Keep yourself updated with the latest technology and trends with TechPout.
Related Posts