5 Best Gaming Phones to Enhance Your Gaming Experience in 2020

Looking at the abundance of impeccably powerful games like PUBG and Call Of Duty, the exploration around the gaming phones with robust specs comes handy. Well, the gaming world has come far beyond the times that belonged to Snake and Candy Crush games and thus, there is a whole new section in the name of gaming phones that gamers would wholeheartedly ensure the checkpoints of. This article brings 5 best gaming phones to check out in 2020 that have got a lot in store for your gaming experience.
The Important Features of a Gaming Phone to Check
Before you make the final call for any gaming phone, you must ensure these important features. Let's count the must-have features that make a solid foundation of any gaming phone to complement your games. (Even if you don't play games.)
GPU

: GPU (Graphics Processing Unit)

is one of the crucial factors pivoting the credibility of a great gaming phone. Since GPU is capable of handling more than a hundred cores that accelerate the advanced and excellent graphics, the increased number of cores will add to an easy-going and powerfully paced gaming.

Screen

: When it comes to the search for the best gaming phone, the size of the screen is a straightforward check to make. Besides, you must ensure its sensitivity to heavy gaming features looking at fast-touch response and HDR support. A bigger Screen is an infinite must.

Battery: Another important feature of any best gaming smartphone has to be none other than its battery life. No gamer will ever tolerate the interruptions at those hours of action. Smartphones usually have a healthy and powerful battery capacity and with a strong GPU and screen, 4000 to 6000 mAh battery has to be in the specs.
RAM

: RAM holds the major factor in gaming phones. It provides the space required to maintain the temporary data when any program is running. The ideal amount needed to meet the gaming standards comes between 6 to 8GB.
---
List of Best Gaming Phones You Can Buy in 2020
A perfect gaming phone is more than the battery performance, RAM and resolution. While buying any smartphone with a heart of a gamer, you still cannot help but give into ensuring the best of its camera, appearance, UI and what not. With recents upgrades or not, and definitely bringing the advancements on the front seat, here are top 5 gaming phones that are worth checking out.
1. Asus ROG Phone 2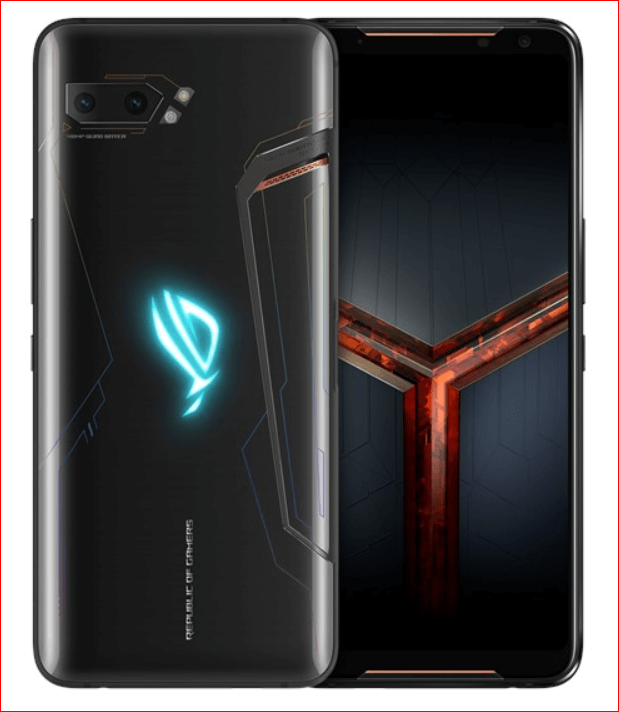 Asus ROG Phone 2 may become your favourite once you put your hands on it. As a sequel to ROG Phone which grabbed its place among best gaming phones earlier, this model builds solid options in the same lane. Before reasoning it's worth, let us tell you that unlike the former ROG model which was quite friendly and regular, this one is heavy on hands and you may not want that extra weight filling in your pocket. But again, there's more in this phone which is beyond its screen. It had powerful specs that you must take a walk through. 
Read Also: Which Is The Best Gaming Laptop In The Budget
Features
Asus ROG 2 has a large and AMOLED screen.

It comes with the robust functionality to treat you with, complimenting your gaming standards. 

It offers 8GB/12GB RAM and 6,000mAh battery along with 2340 x 1080 (FHD+) resolution.

It will fetch you the cool-headed and smooth 120Hz refresh rate.

You can count on the novelty of its battery life.

There are dual front-firing speakers in this phone.

It has display accuracy and is made to keep up the gaming dimensions.
Made with a knack for gaming, this one's a gaming smartphone to look out for in order to enhance your gaming experience.
---
2. OnePlus 7T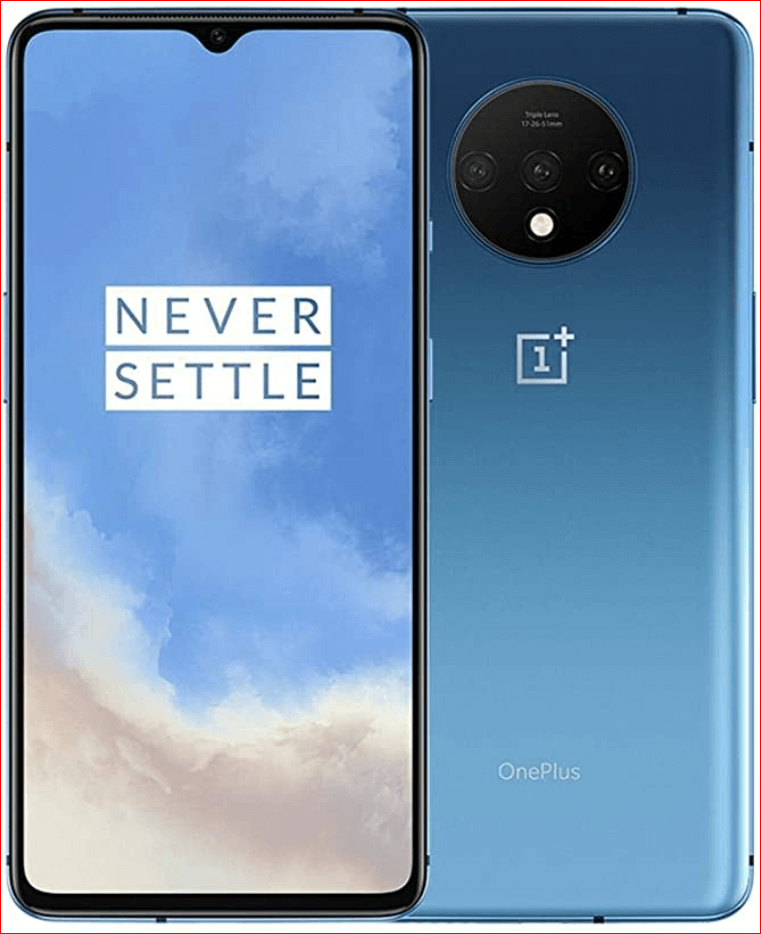 While looking for a gaming smartphone, you probably won't hit the skip for other conventional features of a phone. OnePlus 7T ensures its spot in the list of best gaming phones for the reasons you cannot say no to. First of all, it has fresher specifications and from high-quality to fast charging, this phone offers a triple camera setup. It has come up with a wider and flat display to lead an immersive gaming moment. The next amazing part about this smartphone is it allows incredibly fast charging and you are free to play with smooth visuals at a 90Hz refresh rates display.
Features
This phone gives you brilliant visuals at 90Hz refresh rate. 

The display in the 7T is a bit taller and flat with matte-frosted screen which makes it smoother.

It has an excellently reliable camera.

It features up to 256 8GB RAM (Snapdragon 855+) and has 3800mAh battery.

This model features a simple UI and has an approach of minimalism.

You can make best use of its incredibly fast charging capability.
If you take joy in a slightly taller, flat and larger display alongside the minimalist approach with the design and brilliant features to fulfill a truly upgraded version of the smartphone, then you have got enough reasons to buy the OnePlus 7T. 
---
3. Realme X50 Pro 5G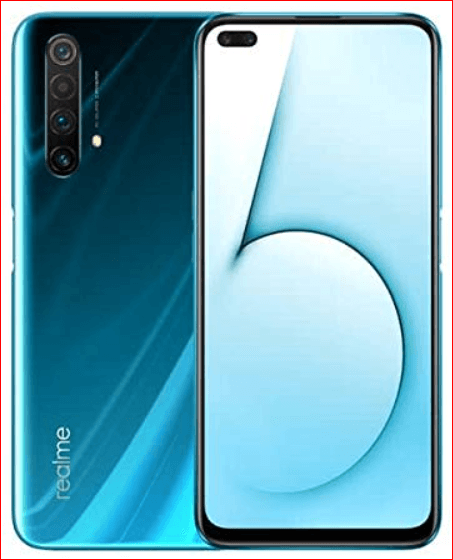 Realme has surprisingly mapped a long way in the world of best-rated phones. Name camera, battery and from UI to the overall appearance, this one had accentuated the service of major specifications at convenient cost and thus, has led many upgrades amusingly in a steadfast way. Realme has X50 Pro, the 5G phone and its features are worth knowing. 
To start with your gaming needs, it has a 90Hz refresh rate to make you enjoy the smoother visuals and it comes with a 6.44-inch Super AMOLED display. This phone makes sure that you don't come across any interruptions by featuring Snapdragon 865 and LPDDR5 RAM along with the UFS 3.1 storage. 
It also brings you the dual stereo speakers for an enhanced audio experience even when you don't put on headphones and then it has fast charging at 55W which is why you can consider bagging Realme X50 Pro 5G while looking for the best gaming phone.
Read More: Top 10 Best Bluetooth Speakers of 2020
Features
X50 Pro comes with refresh rates at 90Hz to give you smoother visuals.

It features Snapdragon 865 and LPDDR5 RAM with UFS 3.1 storage.

It gives you the freedom to listen to high-quality sound with dual stereo speakers.

It supports 5G.

It comes with

Li-Po 4200 mAh battery and SuperDart Flash charging.
---
4. iPhone 11 Pro Max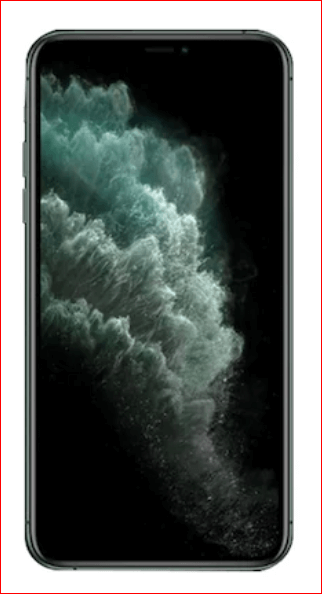 When discussing the best gaming phones in 2020, it'd be an injustice to not have what an Apple can bring you to offer. With the performance unparalleled and graphical doughtiness, the iPhone 11 Pro Max treats you with a large, high-resolution display in an appropriate presence of bezel on the sides for grip.
It has come up with the new dual stereo speaker setup that seems to be a felicity and is loved by everyone. It does feel heavy on hands considering the weight of other iPhones but then its display and performance enchant your mind into bagging this iPhone.
Features
iPhone 11 Pro Max features

6.5-inch Super Retina XDR display with 2M:1 contrast, 1200nits and True Tone technology. 

This Apple product comes with 18W fast charging capabilities.

You can enjoy the well-optimized games in this one and it comes with support for up to 128GB storage.

It offers a refresh rate at 60Hz display.

It has triple rear camera setup.
If it doesn't threaten your budget and you are on a constant exploration for the best gaming phone that can give you what you want and go on a long run with you then iPhone 11 Pro Max does count being in your life.
---
5. Samsung Galaxy Note 20 Ultra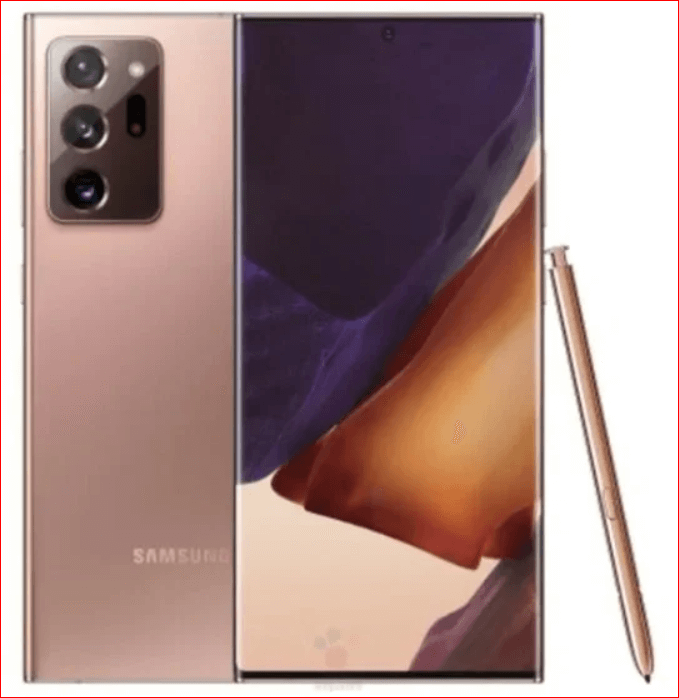 If you are looking for the best gaming phone, you must want to make sure that you are able to bag as many exciting features as possible and thus, you will consider taking a walk around the Samsung phones. Samsung Galaxy Note 20 Ultra brings the features that you would want in any great gaming phone.
Read More: Best Games Like PUBG Mobile for Android & iOS
Features
It comes with an excellent display and features screen size- Super AMOLED 6.9".

It offers resolution at 1440

x 3088 and has Snapdragon 865+.

This smartphone has a 108MP wide camera setup with 12MP telephoto.

It has support for 128GB, 256GB and 512GB alongside the expandable option.
You will appreciate the battery performance in this smartphone and the feature that it provides you the privilege of playing graphically-intensive games on high settings is more than great for any gamer. Then it has a night mode feature as well. Galaxy Note 20 Ultra is simply one the best gaming phones to consider in 2020.
---
Final Thoughts
There are many other smartphones that make the best choice for a gaming phone. While willing to play any extensive game on your phone, you want to make sure that the screen of your smartphone can handle the graphics and then, you still want the display that can do justice with those graphics alongside the sound quality and not to mention, RAM. 
Which smartphone do you think can make a fantastic performer for gaming? Let us know if you have more amazing gaming phones to recommend in the comment box.
Jyotsana is a technical writer with a non-technical background. An eye of detail and a knack for writing helps her to write technology related content.Apart from writing, she is a coffee connoisseur and an aesthete who rejoices in poetry and music during leisure.
Subscribe to Our
Newsletter

and stay informed

Keep yourself updated with the latest technology and trends with TechPout.
Related Posts