10 Best Free Music Key Finder Software For Windows 10, 8, 7 PC (2021 Edition)

To Find music keys, there are many free music key finder software available on the internet that can easily help you in finding the exact key from a particular song or audio. Here in this article, we have shared some of them to make your search easy. Scroll down to know more about the software.
Music is a vast subject wherein making audio or song you have to add many elements for creating the perfect piece. A song has tempo, melody, notes, chord, and harmony, these all elements help in making normal audio into a masterpiece. These elements can be judged to create more songs or audio, but to judge them you have to have professional knowledge or experience, if not that then you have to use a tool that can break it down for you.
To help you find each and every element on the audio you can use the music key finder software. Below we have shared all the details related to the software that you should know before you pick them and use them. So without any further ado let's take a look at the list.
Best Free Music Key Finder Software to Use in 2021
 Here are some of the best music key finder software for Windows PC that you can use and extract all the elements separately.
1. Rapid Evolution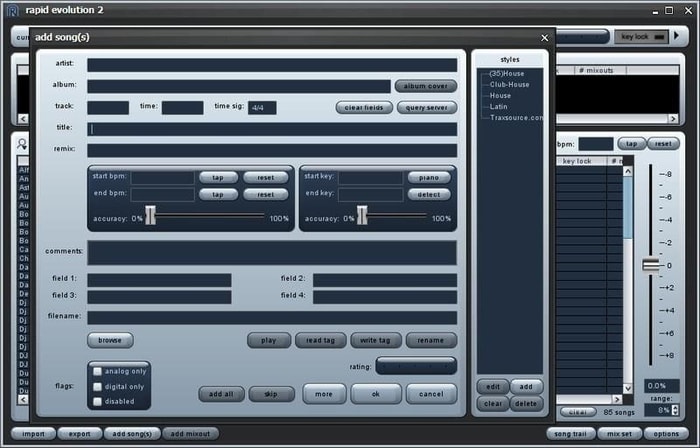 First up on our list of best free music key finder software is Rapid Evolution. The reason why we have kept this software at the top is that it claims to have the largest collection of song keys and BPM information. The fact cannot be denied as it really has the biggest collection in the world and you can find the ideal song which you are looking for from the library.
Using the software you can detect beat intensity, BPM, song key, and track's replay gain. Apart from these, you can even add metadata to your music. The software offers you songs that too in an organized manner based on the parameters set by the users.
Also Read: 13 Best Music Player Apps for Windows 10 in 2021
It has a very easy-to-use interface that can be easily adapted even by beginners.  You moreover get the freedom to check songs for every format including some of the major one like MP3, WAV, OGG, WAV, MPC, and many others. Though this is a software which only predicts all the results so there is no surety of the results but still you can easily find what you really want. All in all, this is a great software which you can pick for finding song keys.
---
2. KeyFinder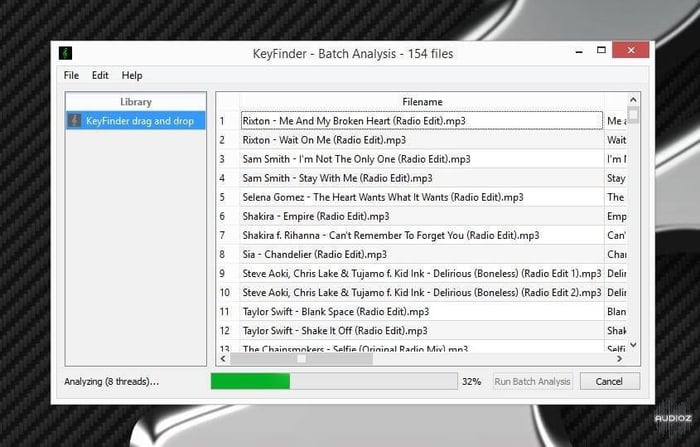 KeyFinder software is a must in the list of music key finder software for Windows PC. The software is just perfect for analyzing and offering the music keys. The interface of the software is very easy, you can simply search for songs and find the key which you are looking for. It is a great pick for beginners as the interface is easy to adapt to and understand.
The algorithm of the software is very unique and according to the developers, it can give great competition to the paid software. If you are a DJ, then this program is going to help you in unleashing your imagination and turning old songs into new remixes. Whether you are a Mac user or a Windows user, the software works effectively in both Operating Systems.
---
3. Rekordbox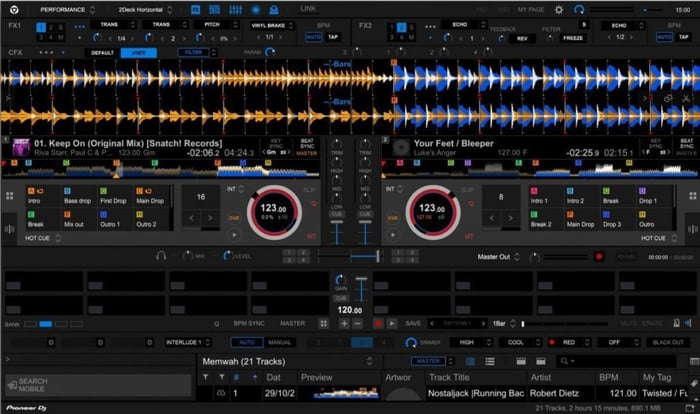 The spelling of the record in the name can be incorrect but the results offered by the software are accurate. The accuracy of the software has helped it to secure a place in the list of music key finders software for Windows 10. The software has a variety of tools that lets you identify various keys and assist you with making new music or audio.
The software can be considered as free music key finder software as it has a free version available, but if you wish to use additional features then you might have to pay as the premium version has professional tools to offer. The interface at first might look confusing but after some time you will get used to it. Using the software you can analyze beats, patterns, and other elements.
---
4. Song Key Finder by Vocal Remover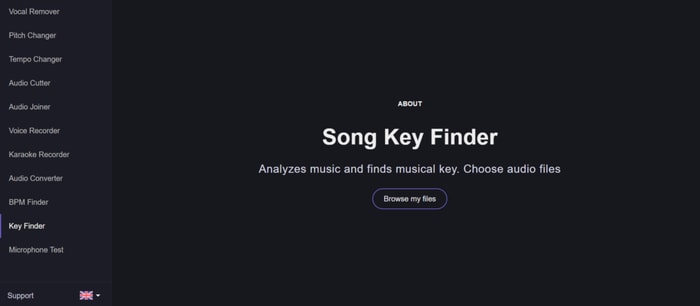 Song Key Finder is another great music key finder software for Windows PC which you can try. The software offers keys to multiple songs in one go. The best part about this software is that it is very easy to use and anyone can easily adapt the workflow.  All the dark theme lovers would be happy because Song Key Finder by Vocal Remover by default has a dark theme.
This free music key finder software offers various tools like pitch changer, audio cutter, karaoke recorder, vocal remover, tempo changer, and audio joiner. The software works great when it comes to estimating song keys, you can definitely rely upon and trust the results offered by this software. While using the software if you face any issue you can contact the customer support team as they are 24×7 available for support and problem-solving. Other than this, the software supports multiple languages including the major ones like English, Italian, French, and others.
---
5. Mixed in Key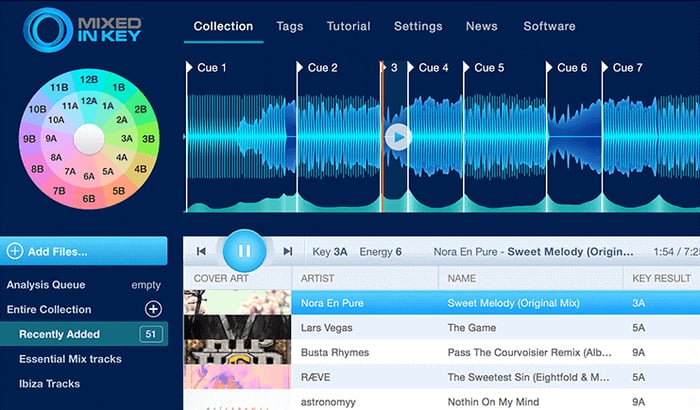 Next up on our list of free music key finder software is Mixed in Key. The software is very popular among DJs and music producers. The software is reliable as it has been used by many professionals and the best part about this software is that it has a very user-friendly yet colorful interface. The software is compatible with plugins and you can easily use them as per requirement or need. The plugins can be downloaded from the official website only, that is the only restriction which the software has.
Also Read: 15 Best Free Beat Making Software of 2021
Using the software you can analyze multiple musics at once and instantly start with harmonic mixing. The software and add ons can help you with key detections, chord creation, beat making, and melodies which you would require for your music. It moreover supports customizable ID3 tagging. You can use this program on both Windows and Mac PCs.
---
6. GetSongKey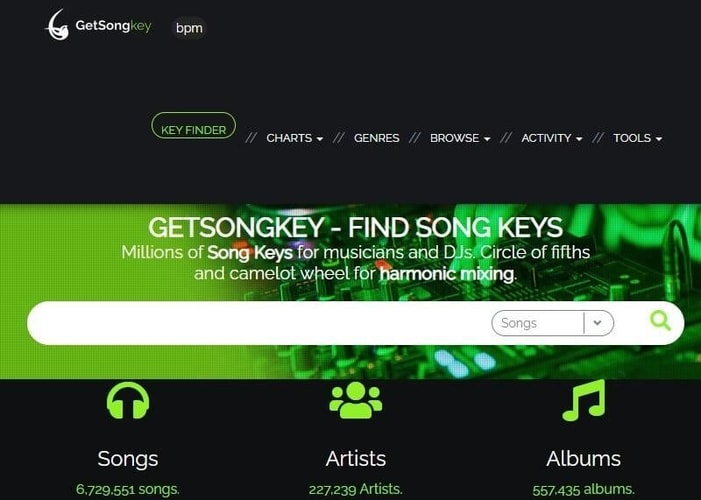 Next up on our list is GetSongKey, this is a great music key finder software for Windows PC which you can use for extracting various elements from music. The software is available for Mac and Windows, you can even use the web app of GetSongKey. Using the software you can instantly find the key to a song. It has been used and trusted by many songwriters, musicians, and DJs.
You can easily link your Spotify account to the software and use the tools for finding keys from your playlists. It is a very fast software which takes no time in offering the details. The library keeps on growing so that no music is left. Apart from linking your Spotify account, you can visit the website and choose music from there.
---
7. Tunebat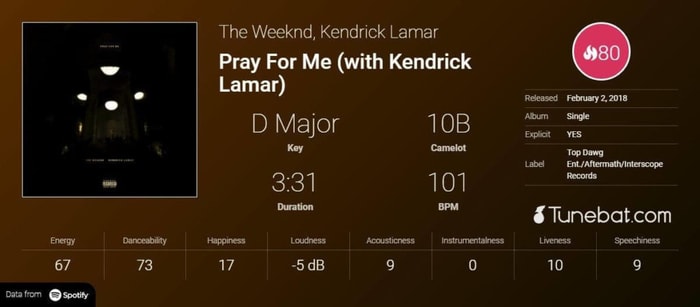 Tunebat is free-to-use software that will help you in assisting music keys for all your favorite songs. The software comes with a large database of music, it uses data from Spotify so most of the songs that you hear will be present in the software. The software assures and keeps your data secured as most of the users face the issue of leaks. It moreover has a database of 40 million soundtracks which keeps growing with time. The best part about this music key finder software for Windows PC is that it recommends harmonic mixing depending on the project.
---
8. Mixxx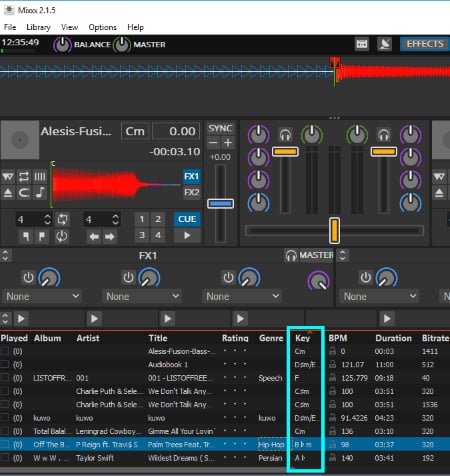 Next up we have Mixxx which is a DJ software compatible with Windows, Mac, and Linux OS. The software can be a great pick when it comes to getting a song key. You can simply just import the music for which you wish to extract the key, and after the song or music is imported successfully the software will show metadata that includes the song key.
Also Read: 16 Best Free Music Download Sites to Stream Your Favorite Music Online
Other than detecting the song key, the software also shows the BPM of the song. The information which is offered in metadata includes artist, album, comment, genre, title, and others. It moreover has many other tools like change BPM, change cover art, etc.
---
9. VirtualDJ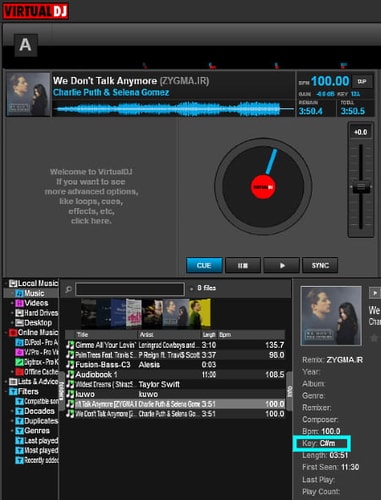 This is another great DJ software that you can use for finding music key. The software is compatible with Windows as well as Mac PC, you can easily download and install it from the official website. After running the software you can easily import the music files for which you want key and metadata. The software can offer you all the information in just a few minutes.
The metadata that is offered by the software includes year, title, BPM, genre, and other information. If by default you are unable to see meta then you can simply right click on the song and then use the 'Analyze for BPM etc' option. It will show all the data including the music key.
---
10. Guitar and Bass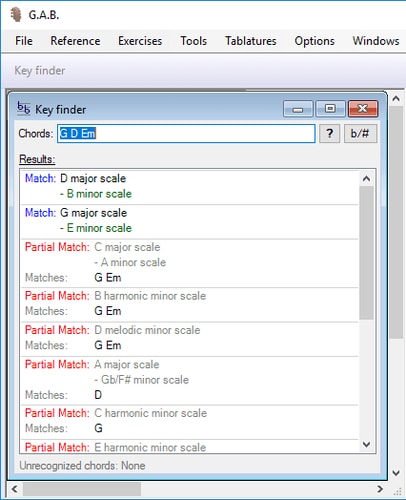 Last up on our list of free music key finders for Windows PC is Guitar and Bass. Though this software is one of its own kind and unique from all the other mentions. You may not find music key as easily as other software offers but if you wish you can find the key using the software by using the Tools menu and then clicking on the Key Finder option. You can enter/add the chord for which you wish to check the key and then the software will show the result for that chord.
Also Read: 10 Best Bass Booster Software For Windows PC
The software is basically created to help newbies in learning guitar, bass, banjo, and mandolin. Apart from that, the software has many other tools that can help you in learning music. It has tools like Tuner, Chord Finder, Metronome, and many others.
---
Final Words on the List of Best Free Music Key Finder Software for Windows 10 & Older PCs
These are some of the best free music key finder software for Windows PC that can help you in finding all the music information including key. While some of the software in the list has different primary functions but irrespective of that you can use them for finding the music key. We hope that you will find the software that you are looking for. If you did find the software, then do let us know in the comment section below.
Tanmay is a technical writer from the field of mass communication. He aims to communicate the best of the technology to the readers through his write ups. If not writing you can find him with his camera capturing nature and exploring the unexplored world.
Subscribe to Our
Newsletter

and stay informed

Keep yourself updated with the latest technology and trends with TechPout.
Related Posts