17 Best Mp3 Splitter tools to Split and Join Mp3 Files
Published Date :
Jul 09, 2020

Cutting and blending multiple songs is what every music lover loves doing nowadays. If you are interested in splitting and joining MP3 files we have you covered.
Here are some of the best MP3 Splitter that can help you carry out seamless cutting/splitting and merging of various songs. With these MP3 splitter and joiner tools you can find the start and end of your songs, create ringtones, audio clips for your presentation, develop melodious songs and much more.
So without further ado, let's start our hunting for the best suited program for you.
Best  Mp3 Splitter And Joiner Software In 2020
Here are our best picks for you.
1. Audacity – Top Rated Mp3 Splitter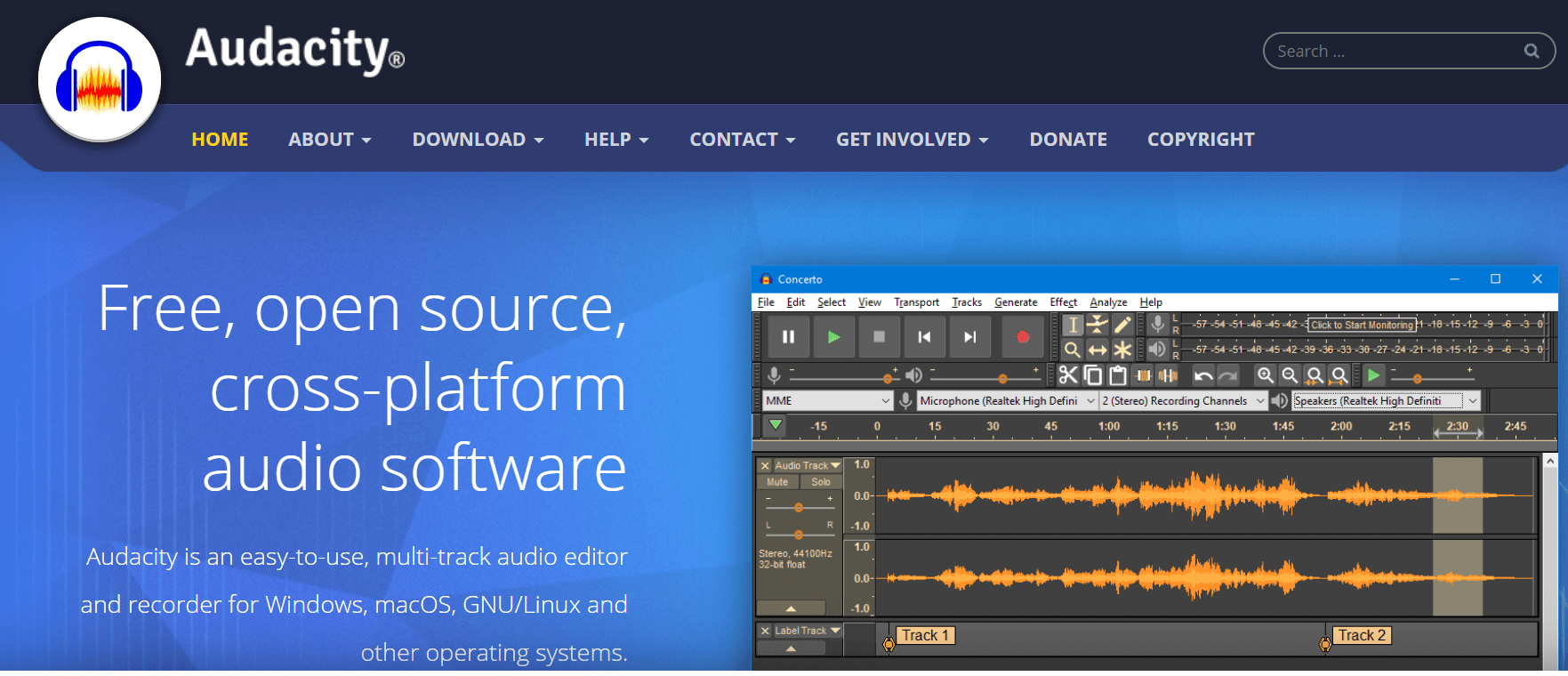 Audacity gets the first place on our list of Mp3 splitters for fairly good reasons. Firstly because it is completely free of cost and secondly it can give serious competition to other market players.
It is an open-source application which is backed with an approachable interface making it easy to use.
You can use it to:
Cut and combine audio clips.
Remove background noise.
Add special effects.
Create personalized recordings.
It can also be used to carry out several projects including podcasts, audio books and much more.
A massive array of third-party plug-ins makes it a robust pick and does not put any limits on the length or size of your work.
---
2. Free MP3 Splitter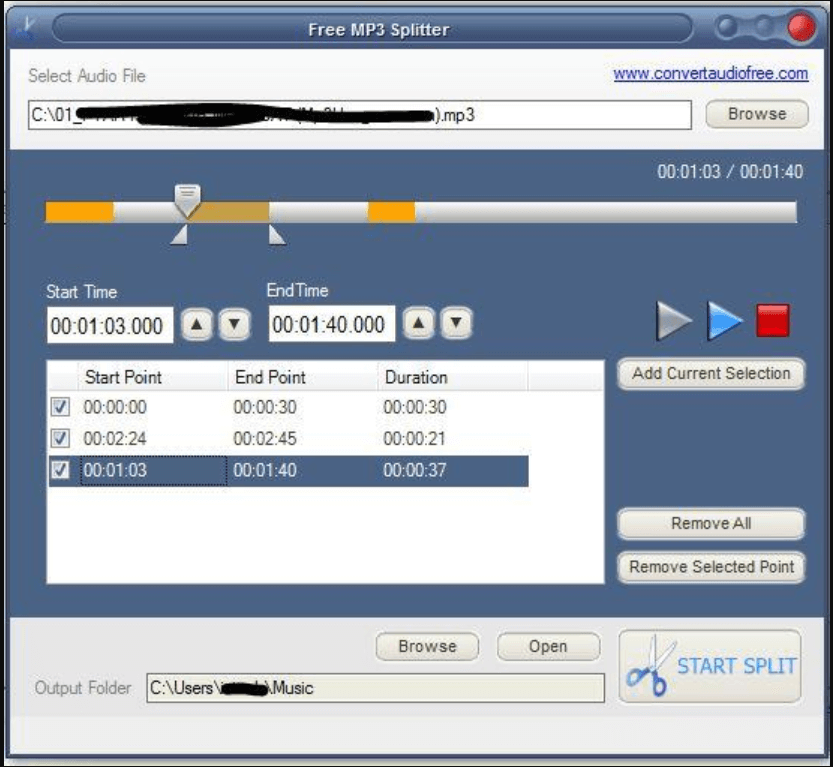 Trimming music pieces according to your taste adds a personal touch to the song and enhances your overall experience. If you're looking for a feature rich mp3 splitter and joiner, then Free MP3 Splitter can be a good pick.
Here's what we best love about the tool:
It is completely free.
It allows you to split audio tracks by time, which means you can pick the best part of the song.
It comes with an easy installation process and is backed by a straightforward interface.
It can instantly trim any songs and join the bits for you in just a few seconds.
---
3. Bear Audio

Bear Audio mp3 splitter tool lets you split, trim and delete audio files. You can also use it to adjust volume, fade in, fade out music tracks and mute your audio file. For better user experience it also comes with an Undo/Redo option and lets you download music tracks straight from Youtube.
It also comes loaded with multiple editing tools that can make the entire process of splitting and joining MP3 files a cakewalk for you.
Also See: Best Audio Recording Software For Mac
Here's how to use it:
Launch Bear Audio on your web browser.
Click on the button saying "Import Audio from" and then upload the file you wish to trim.
In the next step click on the Cut button and mention the start and end time.
Click on the Save button to create a file for the edited audio clips.
---
4. Apowersoft Free Online Audio Editor

Next on our list of powerful mp3 splitter and joiner tools is Apowersoft. It is popular for its seamless working and comes with a minimalistic interface. It supports a plethora of audio formats including MP3, FLAC, M4A, OGG, AAC and many more.
Pick this robust tool to edit multiple audio files at a lightning fast speed. You can also use it to enjoy the below listed benefits.
No limitation on the number and size of files that you wish to split and edit.
It lets you edit, trim, cut, merge, and save audio files with utmost ease.
It ensures the quality while outputting the audio files for you.
It can mix several sound files online.
---
5. WavePad Audio File Splitter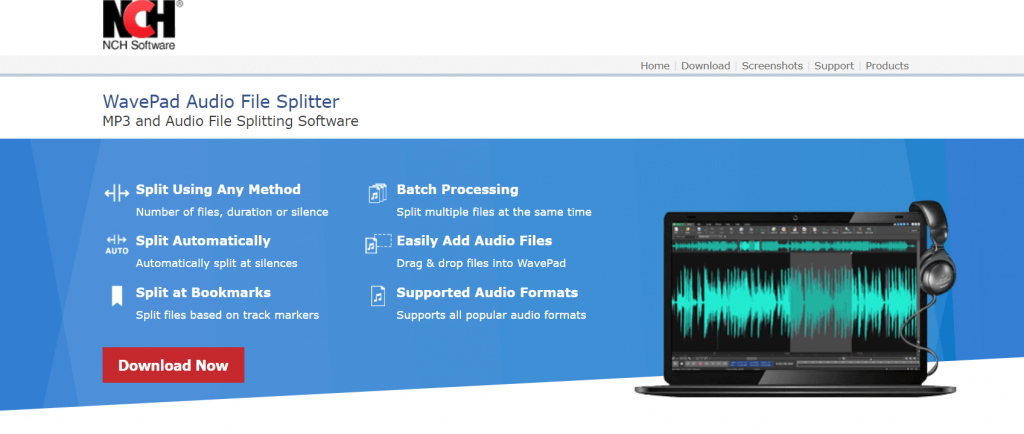 If the above mentioned best mp3 splitter has not been of much help to you choose WavePad Audio File Splitter. It is known for its comprehensive working and allows you to split and join large and multiple files at no extra cost.
Here's why you should pick WavePad Audio File Splitter:
It is fully compatible with Windows, iOS and Android platforms.
It can split your audio files and quickly download them for instant use.
Use it to split any audio file into a fixed number of files or into a fixed time frame.
It supports batch processing and can support various audio formats.
Lightweight use with easy and intuitive functionality.
---
6. MixPad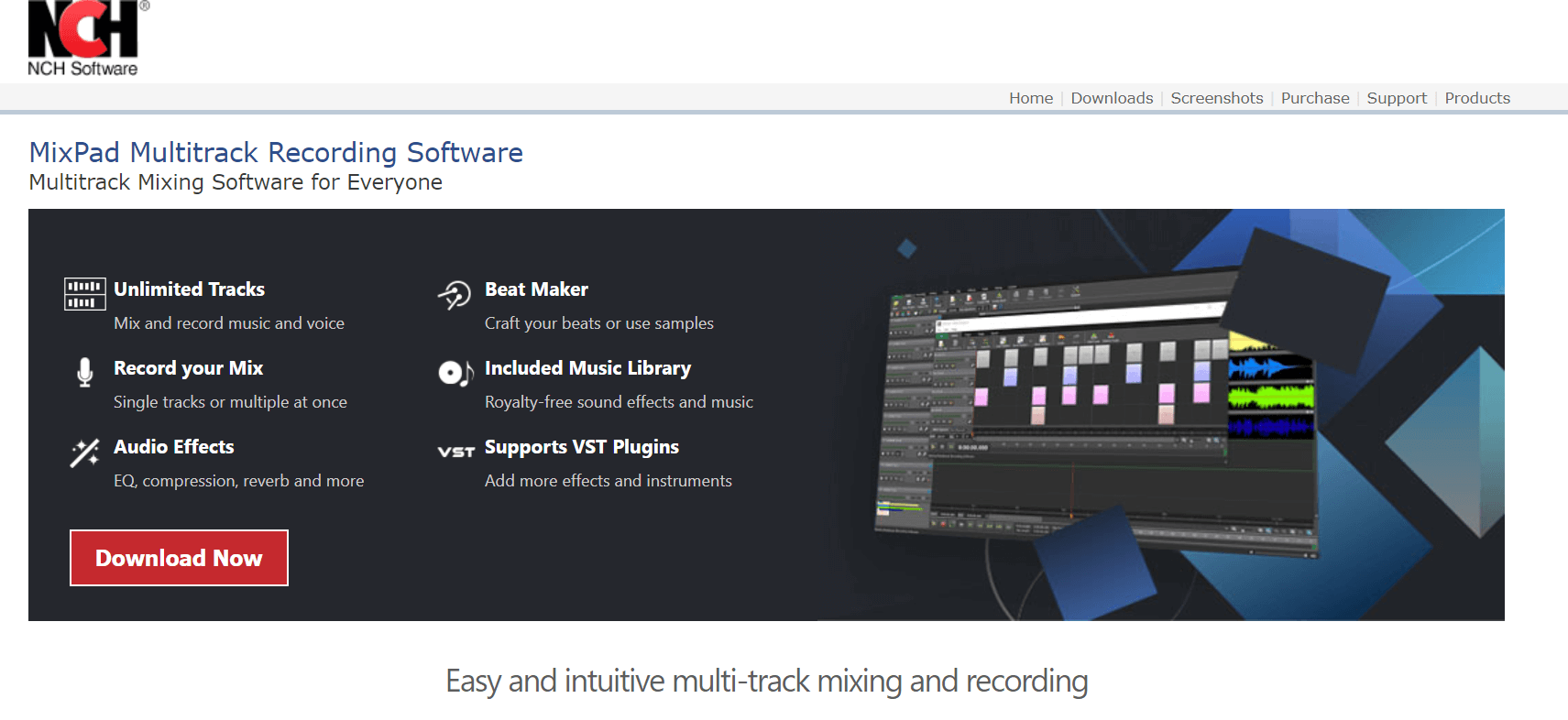 Do you want to produce music and audio files of your own, choose MixPad as your MP3 splitting tool. It streamlines the entire process of splitting and joining of multiple audio files for you.
Here's why you should pick MixPad:
It supports multi-track recording along with various audio formats.
It is backed with professional level features which promise excellent results.
It offers seamless trimming and merging of various audio tracks without any restrictions.
You can also use its multimedia library to produce beautiful ringtones and songs.
MixPad also supports direct export of your final audio files to Dropbox, Google Drive etc.
You can also use its beat maker feature to craft stunning tracks with awesome beats.
---
7. EArt Audio Cutter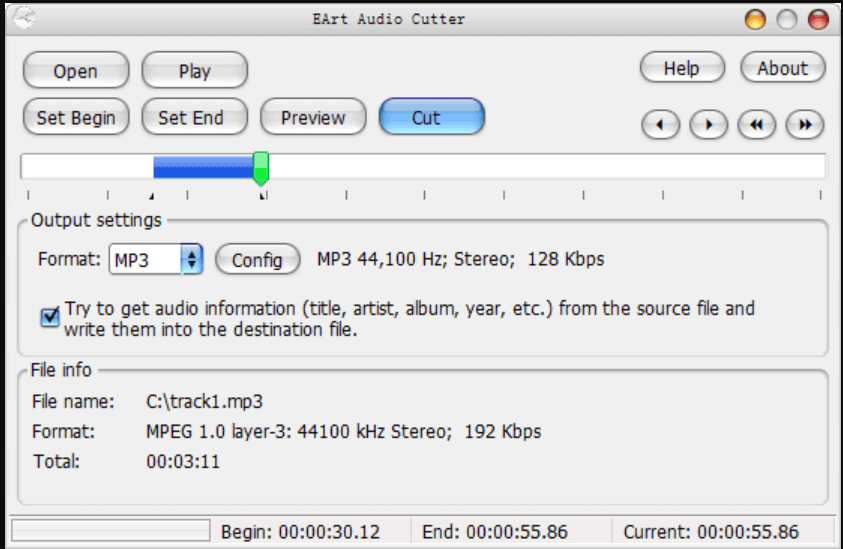 Next on our list of best mp3 splitter is EArt Audio cutter. It offers a simple and easy way to split and merge your songs and can also adjust the sound quality for enhanced results.
Here's why you should pick EArt Audio Cutter:
Simple Functioning.
Multiple format support including WAV, MP3. OGG etc.
It can conveniently convert small pieces of your audio track along with the full song.
You can also set the start and end point of your audio files with it.
---
8. MP3 Toolkit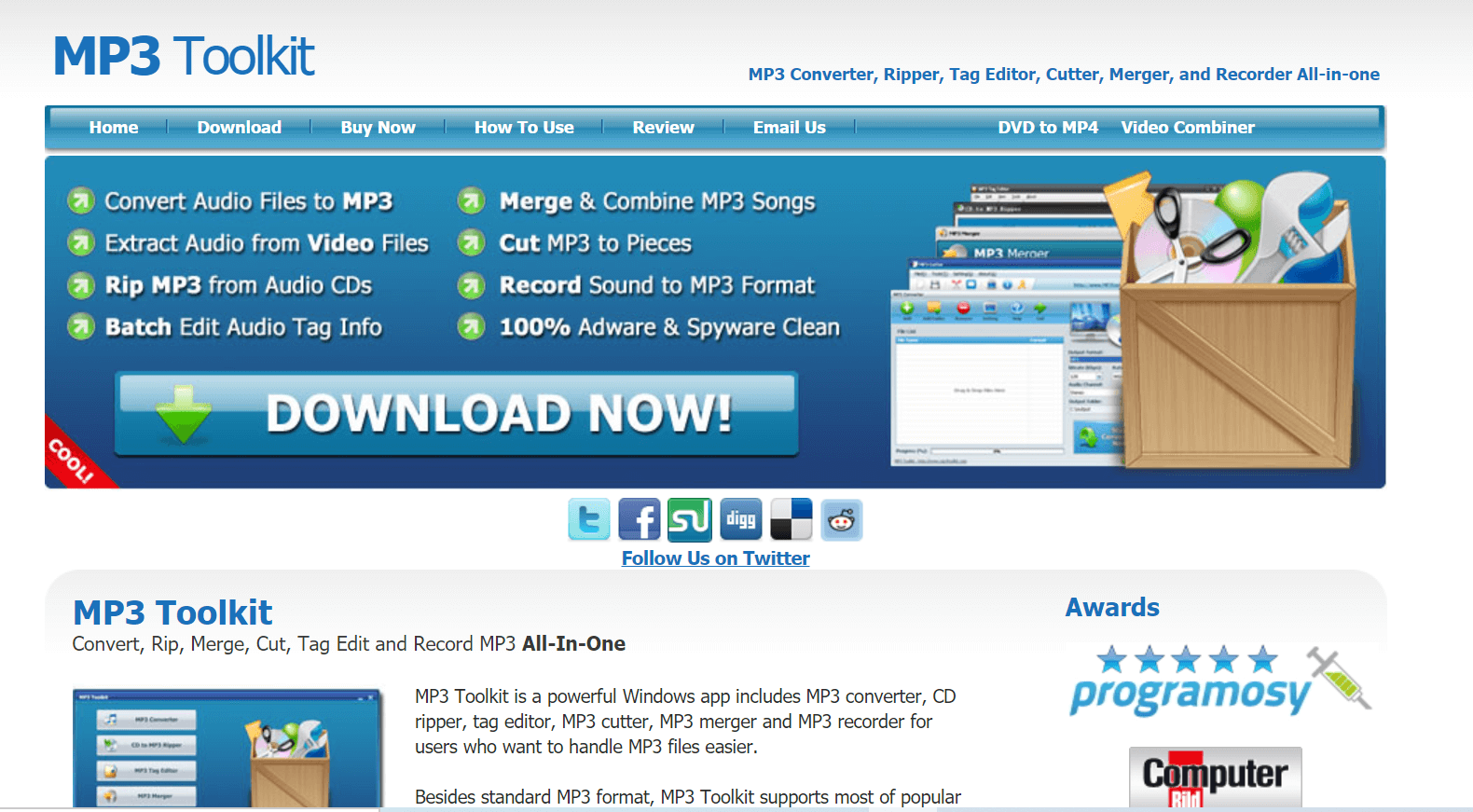 MP3 Toolkit offers a great amalgamation of various audio manipulation functions including merger, cutter, ripper, tag editor, converter and recorder. It is a free tool and is fully compatible with Windows platform.
Here's why you should pick MP3 Toolkit:
It helps you split and join multiple songs in an order that suits your requirements.
The merged tools can be exported as a single output file.
You can also use it to define the start and end time of various audio clips.
MP3 Toolkit does not put any restrictions on the time limit of your audio tunes.
---
9. Swift Turn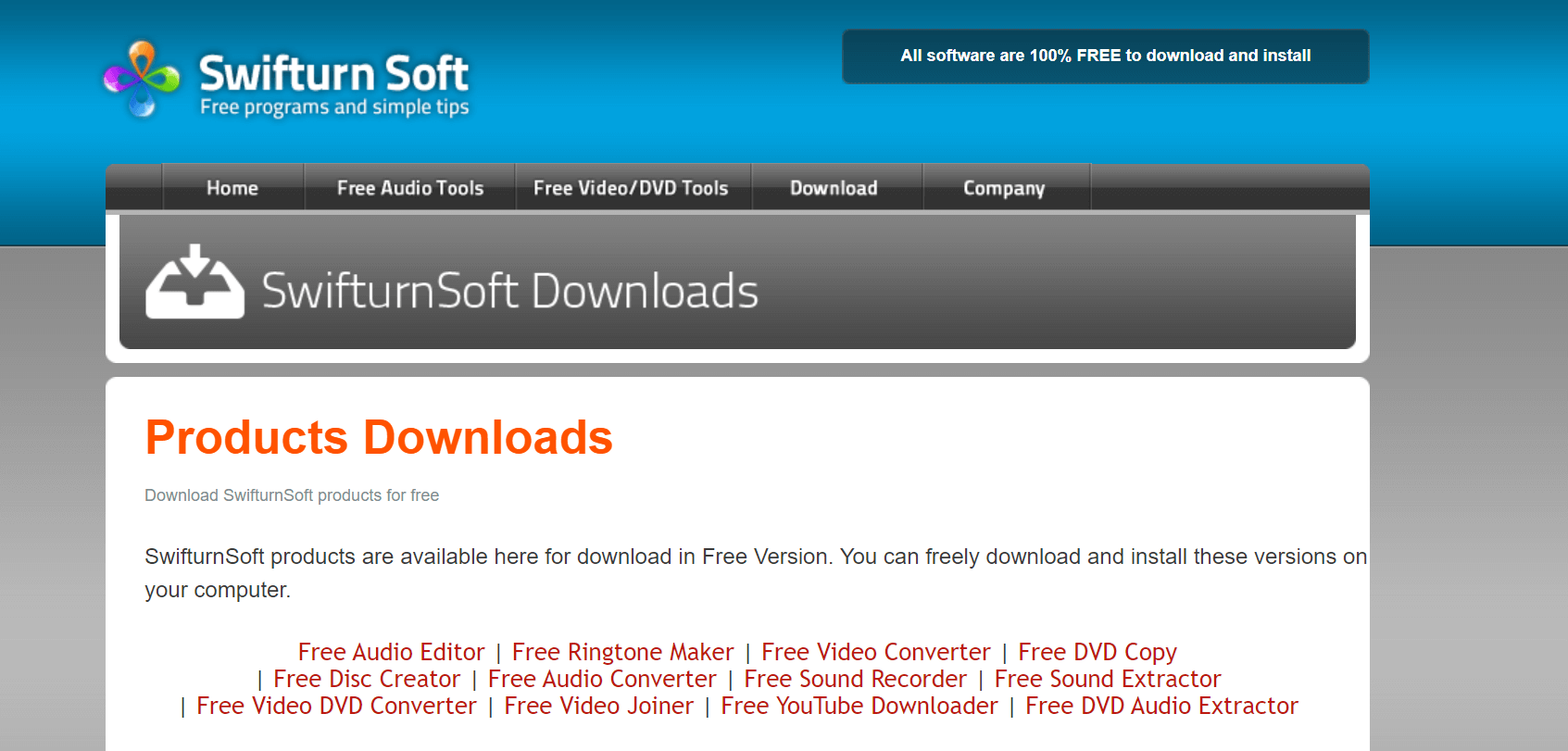 Known for its superior performance and usability Swift Turn lets you mix and merge audio songs. It is powered with understandable and a versatile user interface.
Here's why you should pick Swift Turn:
It comes with multiple editing features.
It supports batch processing.
Built-in features like noise suppression, volume adjustment controls, remote control for audio effects etc are few of its other features.
You can also listen to your merged song in real-time.
---
10. Macsome Audio Splitter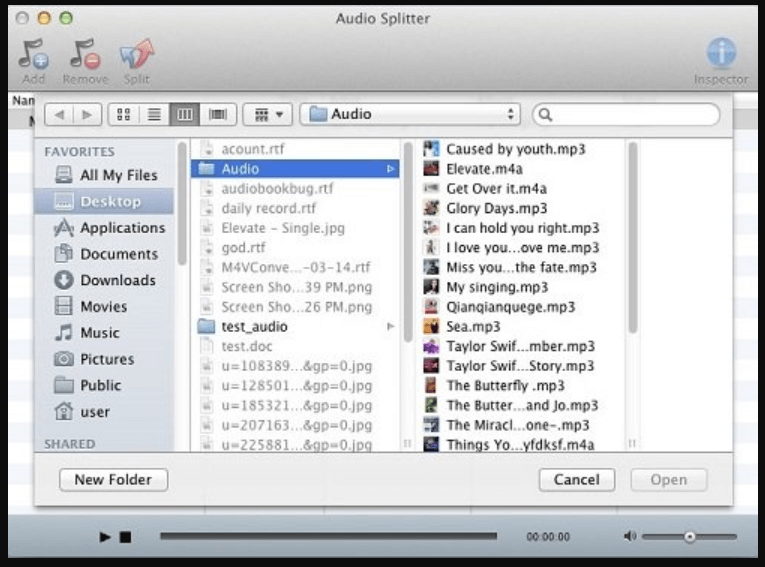 Macsome Audio Splitter is another best mp3 splitter that you can shortlist for your mac device. It offers a simple and convenient way to trim and join audio clips without any quality loss.
Here's why you should pick Macsome Audio Splitter:
It is a free tool and can easily support ACC and MP3 formats.
It supports simultaneous conversion of multiple audio files.
Easily import files to trim and split them according to your requirements.
You can also use this incredible mp3 splitter and joiner tool to edit the ID tags.
---
11. Cool MP3 Splitter and Joiner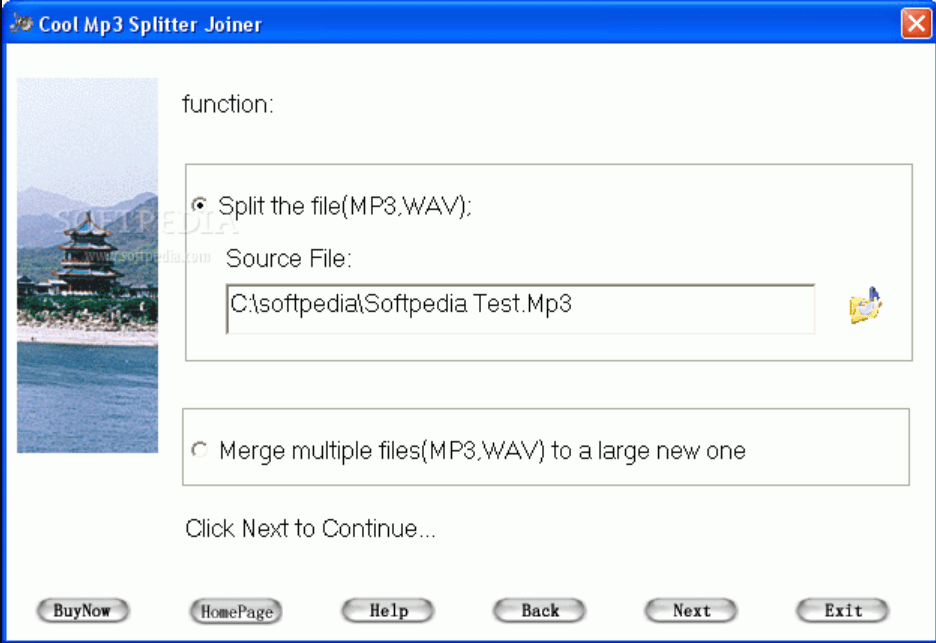 Enjoy a handy and convenient way to cut and merge audio songs. You can either choose to split songs based on time, section and size.
The tool is also capable of splitting live songs and comes powered with a Multi-Thread Technology. It is fully compatible with Windows and comes with a straightforward UI.
---
12. NowSmart Cut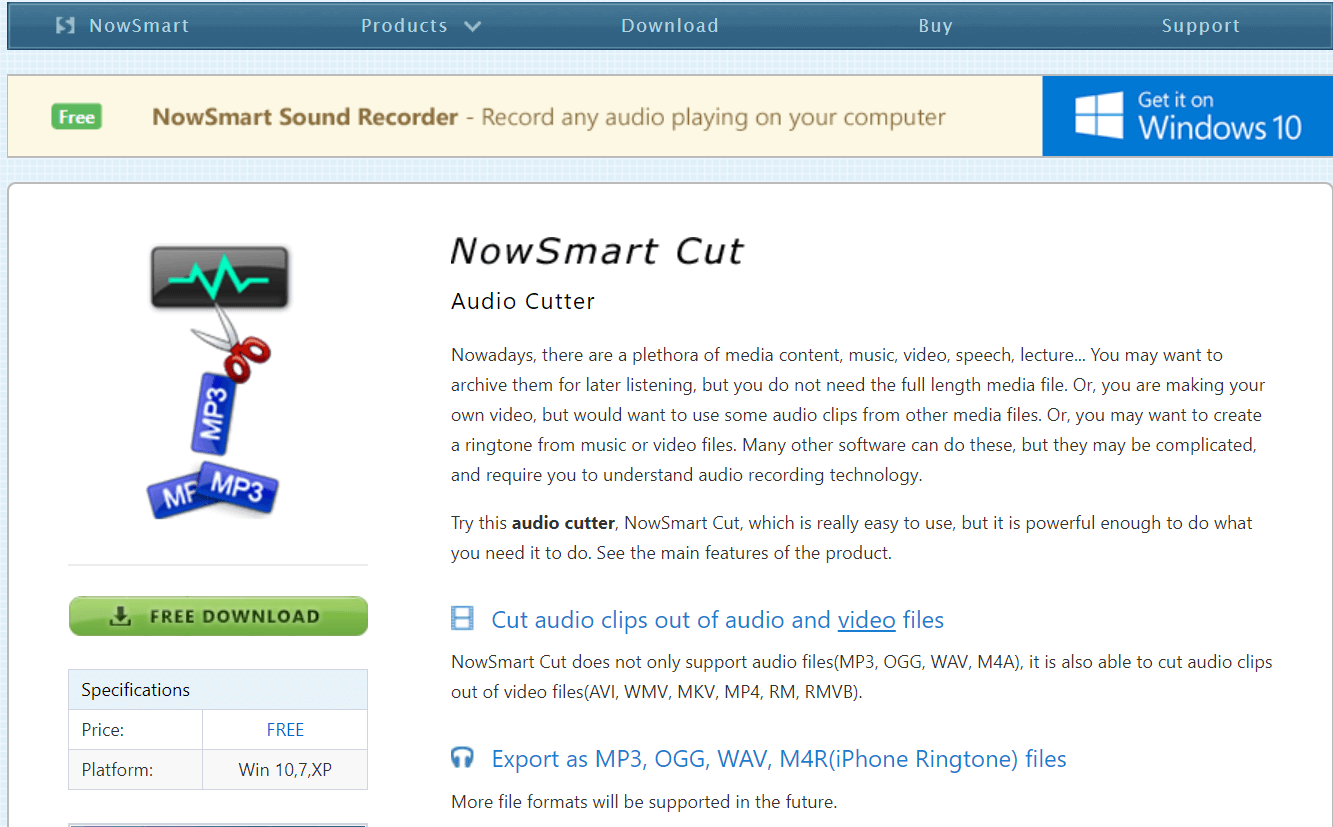 Best mp3 splitter and joiner tool for creating impressive and melodious ringtones, NowSmart Cut comes with various attenuation and amplification effects. Apart from this it is also capable of changing the audio sound of your device with full compatibility with M4R format.
You can also use it to specify the start and end time of your audio track and boosts its sound quality to upto 400%. Pick it for its single-windows and user-friendly interface.
---
13. Shaung's Audio Joiner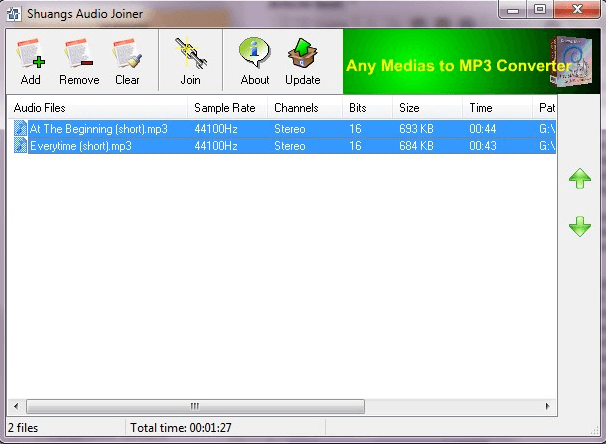 Does the feeling of splitting and merging audio tracks excite you? Pick Shaung's Audio Joiner to add on to your excitement levels. It is suitable for both beginners and advanced users.
It comes in a small and handy design and does not hog on your system resources. Apart from this, its simple interface lets you trim, join and re-arrange various songs in a convenient way within seconds.
---
14. Weeny Free Audio Cutter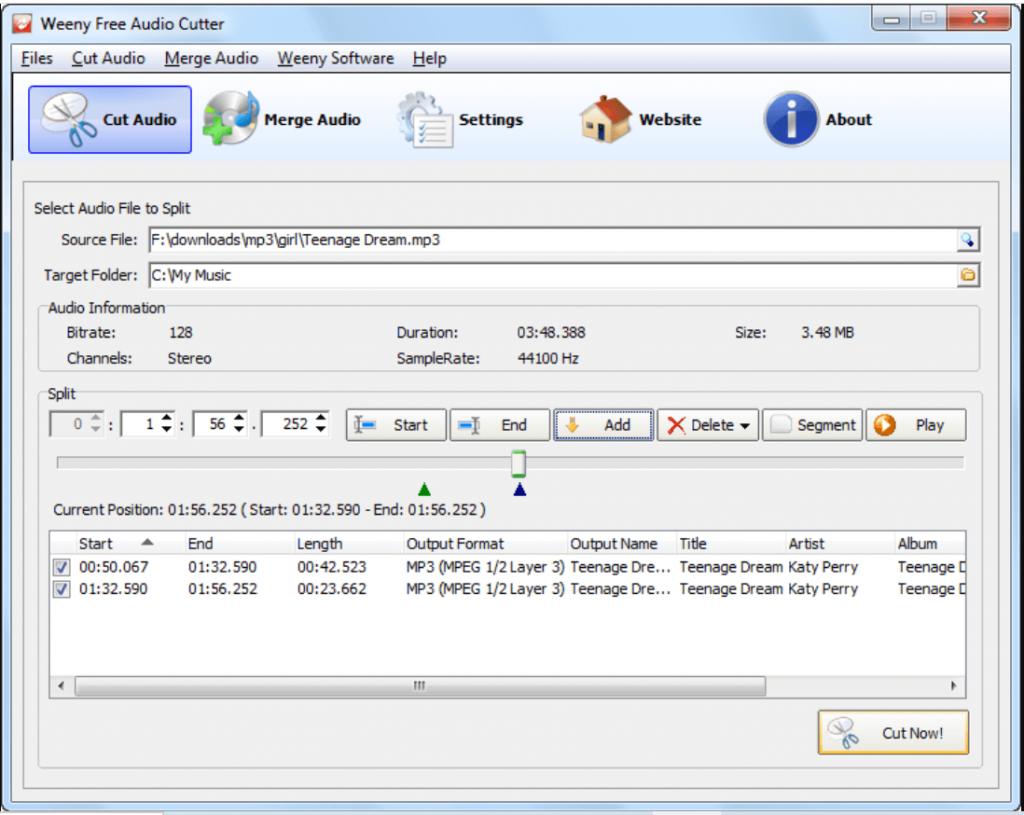 If you search for an audio editor is not yet over, try Wenny once. It is a non-resource demanding application that can effortlessly combine tiny bits into a melodious audio track. Its splitting princess is quite easy and understandable and can be easily managed with few mouse clicks.
It is a great tool for beginners. It supports batch processing and comes integrated with a tag editor feature.
---
15. MP3 Direct Cut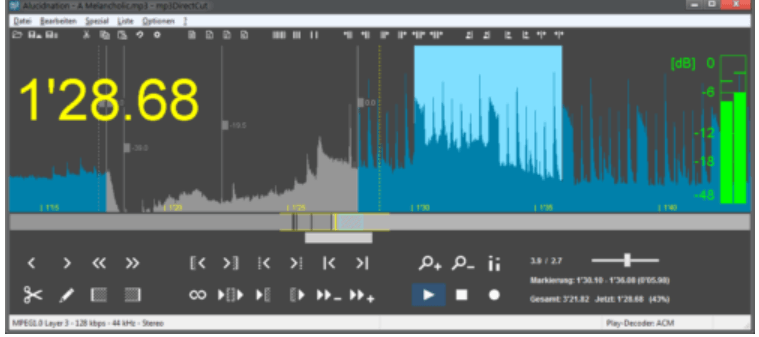 If you are searching for a fast and effective mp3 splitter that promises lossless results, MP3 Direct Cut is the perfect pick for you. Use this extensive audio editor to cut, trim, crop, split and merge various pieces without any re-encoding.
Few of its prominent offerings include batch processing, unicode support, autocue and pause detection. Apart from this, it is a freeware application and supports MP2 and AAC audio formats.
---
16. Mp3splt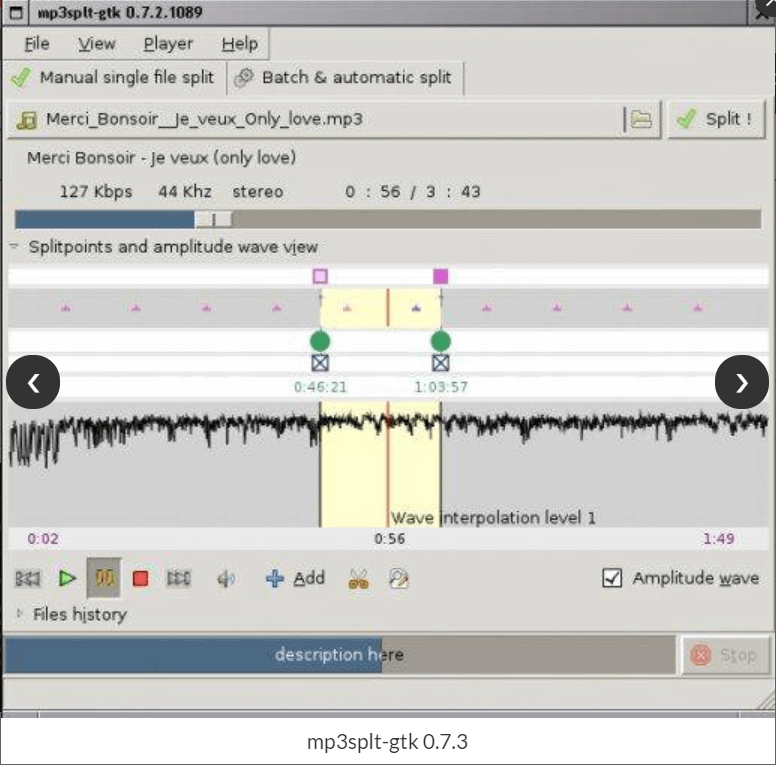 Next on our list of mp3 splitter and joiner is Mp3splt. It allows you to set split points, like the start and end time of your audio tracks without touching its quality.
It is a free application.
It is fully compatible with Windows, Linux and Mac devices.
You can also use its silence detection feature to trim and split various songs.
---
17. FL Studio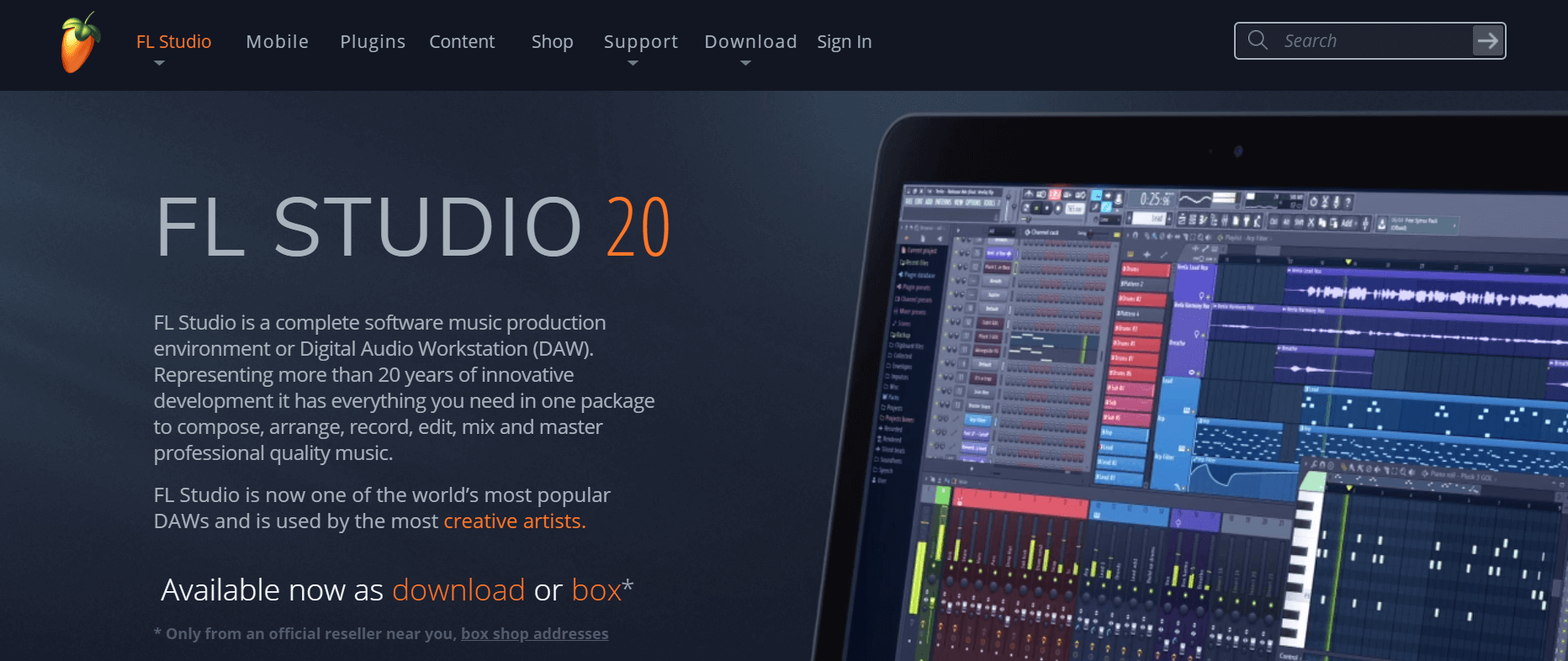 Last on our list is this full-fledged software. It comes packed with several professional plugins and a scalable UI.
The tool is fully compatible with iOS, Windows, Android and Mac OS platforms.
---
Conclusion
Whether you are an amature to advanced users, the above mentioned mp3 splitter and joiner are suitable for everyone. These tools offer class-apart features and promise enhanced audio experience.
Pick the best-suited toll for yourself and enjoy trimming and merging various audio pieces into a melodious song or ringtone.
Prachi Dani is a technical content writer who specializes in areas of science and technology. She is highly up to date with technological transitions and transformations. Writing is not her passion but the only thing that carries satisfaction in life. If not writing, you may find her engrossed playing action games on her treasured smartphone.
Subscribe to Our
Newsletter

and stay informed

Keep yourself updated with the latest technology and trends with TechPout.
Related Posts