10 Best Free Microsoft Teams Backgrounds [Latest 2023]

When your home is messy, you don't wish others to tour your place virtually, or simply, you desire to liven up your meetings, you can use the best free backgrounds for Microsoft Teams. We share them in this article.
Sitting in a comfy cozy corner sipping freshly brewed coffee, that's how we work from home. And then, when the Microsoft Teams meeting tone buzzes, do you often find yourself hurriedly cleaning all the mess or rushing to a spot where no one gets a sneak peek of your lovely abode? Well, we can feel you. But do you know some best free Microsoft Teams backgrounds that can save you time and effort from all the cleaning and hiding?
The best Microsoft Teams backgrounds change the backdrop in your Teams video calls. They bring an aesthetic appeal to your meetings. So are you excited to try out these backgrounds?
We bet you are, as no one wants to get judged for their choice of colors in the bedroom or the interiors of their living room. No matter how your surroundings actually look, you can always replace them with palace walls, flowers, funky colors, or anything else you want. All you need are the best Teams backgrounds shared in the following section.
Top Free Backgrounds for Microsoft Teams 2023
You can change your dull, boring, or messy backgrounds to make them exciting and aesthetically pleasing using these carefully selected Microsoft Teams backgrounds.
1. BBC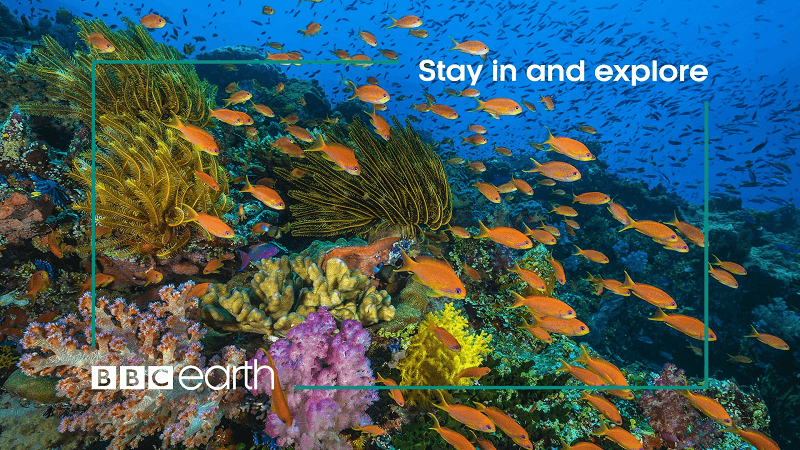 Are you a BBC fan? If yes, you cannot skip these fascinating backgrounds from the broadcaster. Here, you can choose from a wide selection of breathtaking wildlife shots and over 100 empty sets from BBC's archive. We believe you should check the best BBC backgrounds for Teams to get the most suitable backdrop for your video calls or meetings.
Also Read: Best Free Live Wallpapers For Windows
---
2. Escape into a faraway galaxy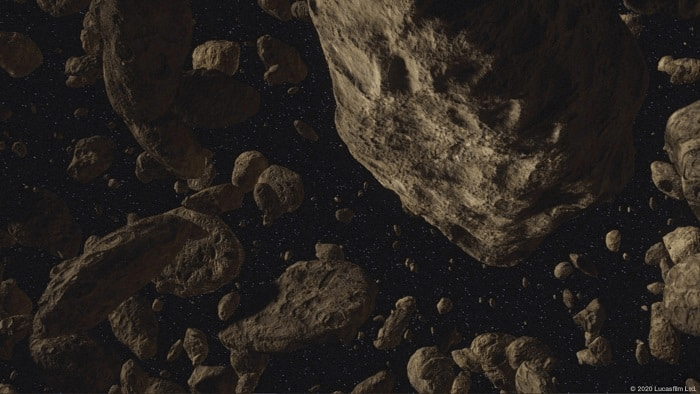 Do we have a Star Wars fan here? If yes, you can take your video callers on a journey to a faraway galaxy with these Star Wars-inspired Microsoft Teams background images. The big space rocks in this background are sure to catch everyone's attention and drive them into a different world of outer space.
---
3. HBO's conference call backgrounds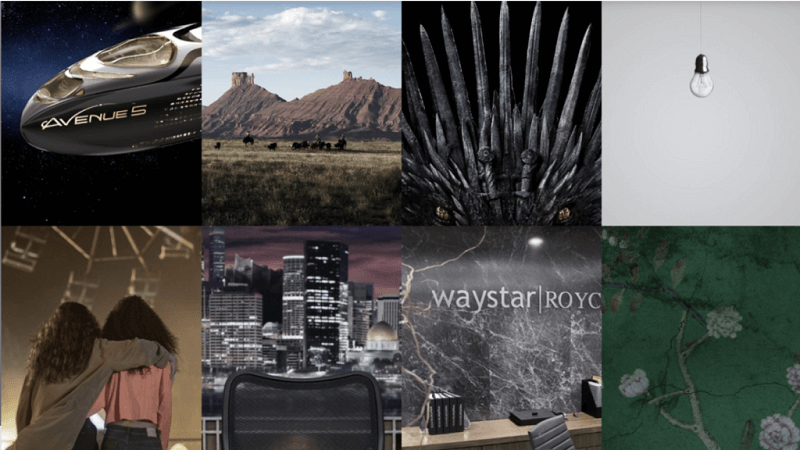 Who can forget iconic shows like the Game of Thrones, Westworld, and Euphoria? Most probably, no one. Then, it is a good idea to bring the look and feel of these shows to your conference calls. You can use the best free Microsoft Teams backgrounds from HBO's collection to make your backdrop look like a scene from your favorite shows.
---
4. Office background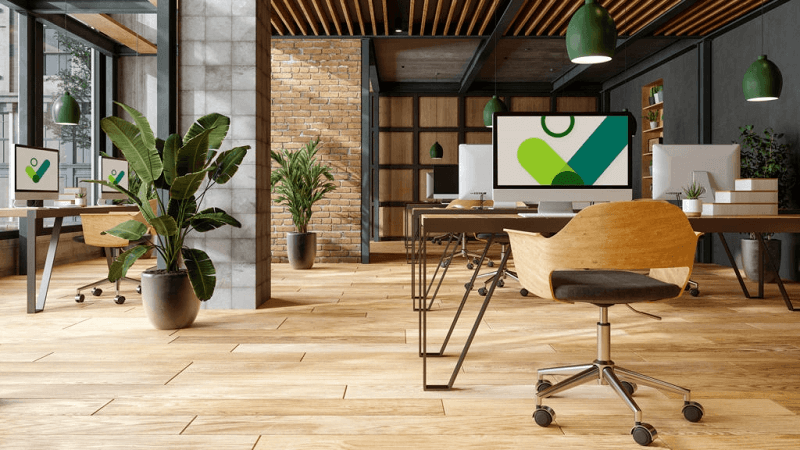 Working from home feels boring at times, right? Well, if you want that office-like feel sitting on your living room couch, you can put the below office image (copy it on your computer) as your background for Teams. Looking at this image, everyone will miss the office, a place where concentration, comfort, and chaos reside together!
Also Read: Best Rainmeter Skins to Customize Your Desktop
---
5. Getty Images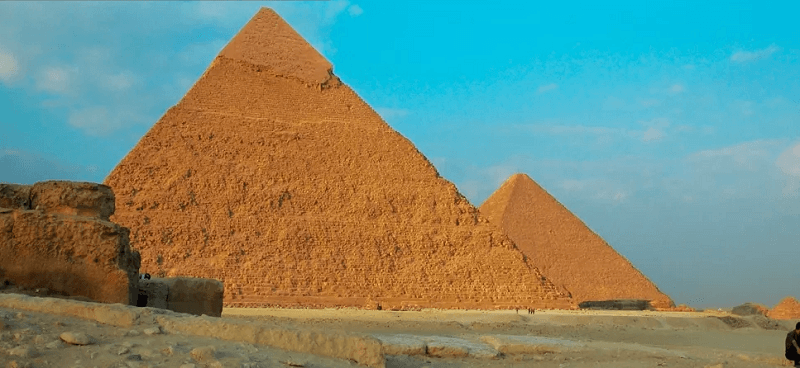 Getty Images has a collection of over 200 million royalty-free stock photos you can use as a Teams background. One of the world's top visual media companies, Getty Images, offers many virtual backgrounds to liven up your meetings. From Jurassic dinosaurs to Egyptian pyramids, here, you can find all the best free Microsoft Teams backgrounds.
---
6. Airbnb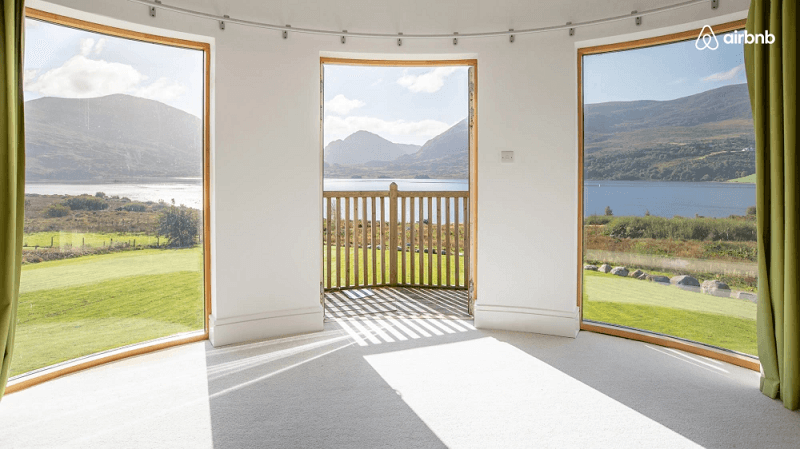 It is not always possible to refresh and energize yourself at some exotic place. But, what if we say you can make yourself and others feel you are chilling in Ireland's modern lakeside house or some other picturesque location? Well, if not in reality, you can get the feel of your favorite place through Airbnb's collection of the best Teams backgrounds. Here, you can find spectacular shots from France, Indonesia, Norway, and more.
---
7. NASA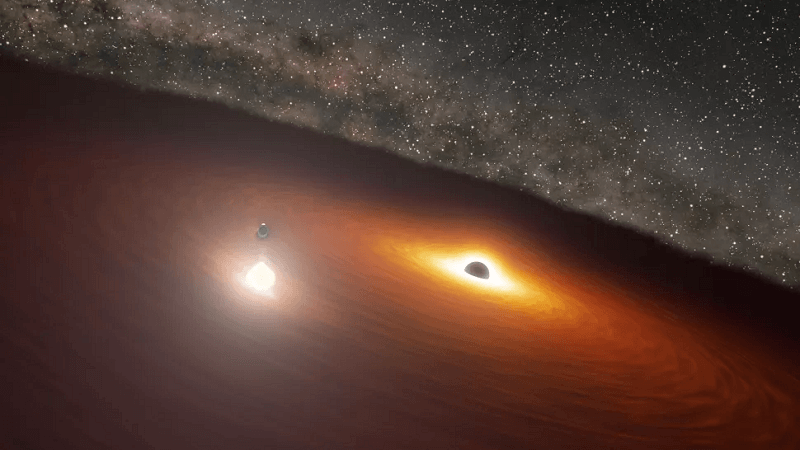 The beauty of space is magnetic. Hence, NASA allows people to rejoice in the beautiful world of planets and stars with the best free Microsoft Teams backgrounds. You can use these stunning shots of the various wonders of space to brighten up your conference calls. Below is the link to bring the alluring space scenes to your device.
Also Read: Best Windows 10 Customization Software
---
8. Clear wall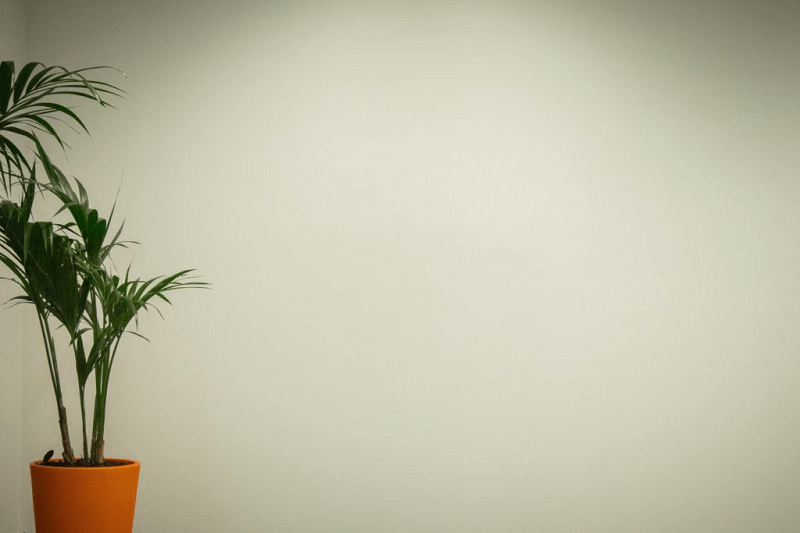 Are you looking for minimalistic Teams backgrounds? If yes, you can copy the below image of a clear white wall. It does not offer anything stunning but calms people with its simplicity. Let people feel peace on a video call with you through this clear wall background.
---
9. Soothing white interiors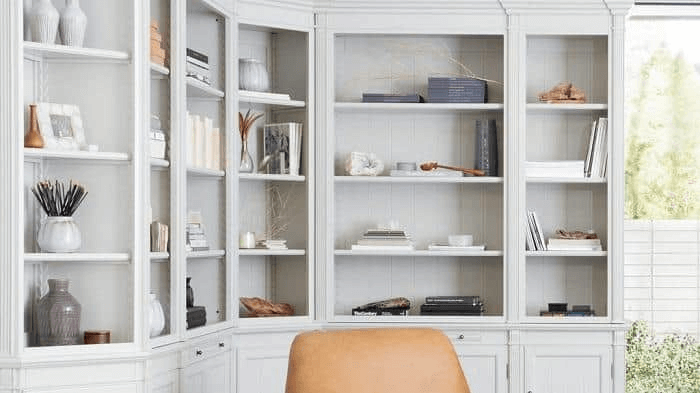 Ever wondered what makes white interiors so special? Well, the white color makes things look more organized and creates a feeling of calmness. Hence, we have these peaceful white interiors on our list of the best Microsoft Teams backgrounds. You can copy and use this calming white background right away.
---
10. Unsplash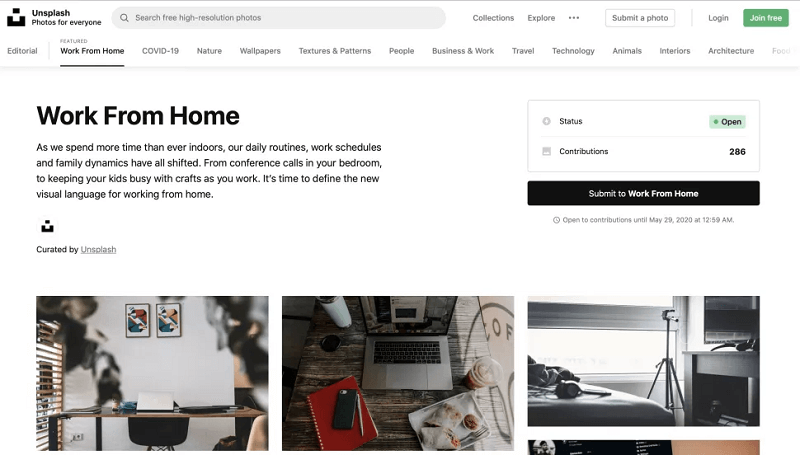 Like Getty Images, Unsplash offers free stock images you can use as a background for Microsoft Teams. On the work-from-home page of Unsplash, you can find thousands of background images, ranging from business to architecture. The following is the link to get the best Teams backgrounds.
Also Read: Best Weather Widgets for Windows
---
Summing Up the Best Free Microsoft Teams Backgrounds
So, above were the most exciting and the best Microsoft Teams backgrounds. You can apply them to splash liveliness into your otherwise not-so-interesting meetings or video calls. Moreover, these backgrounds are the curtain you need to hide clumsy surroundings and prevent people from having a virtual tour of your home.
Don't forget to let us know your favorite background for Teams via comments. Have any questions or suggestions for us? We are all ears. Please, drop them in the comments section.
Niharika is a passionate soul who finds immense satisfaction in putting all her thoughts in writing. Being a technology enthusiast, she loves learning new things about tech and making everyone technologically literate through her articles. When not composing tech articles, you can find her bringing characters to life in her fictional stories, reading something intriguing, or spending time with her near and dear ones.
Subscribe to Our
Newsletter

and stay informed

Keep yourself updated with the latest technology and trends with TechPout.
Related Posts