Best Free Library Management Software in 2023 (Open Source)
Published Date :
Dec 23, 2022

With such a vast pool of knowledge available in books, it'll be in vain if we fail to preserve their knowledge. It has become a dire need to transmute traditional offline libraries to online knowledge outlets where people can learn and also play their part in this movement. There are numerous open-source library management software and programs available online that can be used to access information online in just a blink of an eye. You can also keep track of the book and its details using these library management systems.
The details of any registered book can be gleaned using an LMS. Managing books is made easier with these free library management software.
A List of 7 Best Free Library Management Software in 2023
Here's a list of the top seven best library management software, all these software are open-source and free to use. Go through them, and see which library management software suits you best:
1. Koha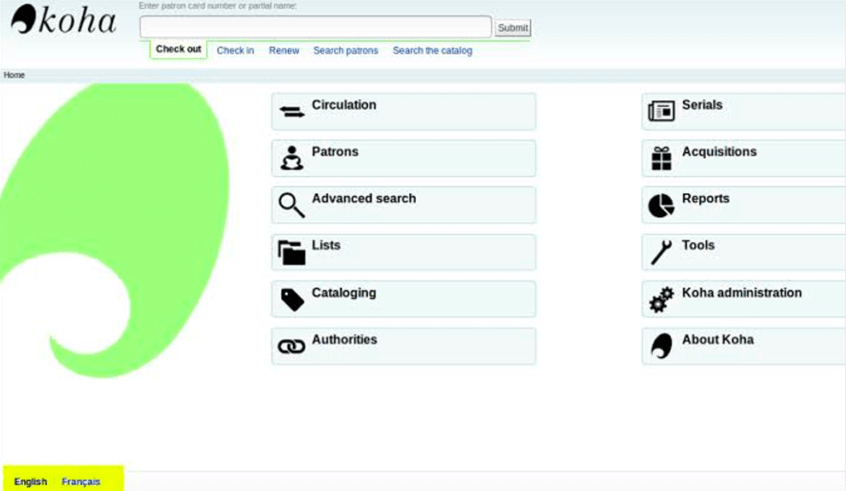 Koha is a web-based open-source library management software. Therefore, there's no need to maintain a specific server to run Koha library management software. From backups to upgrades, and maintenance,  everything can be done online without breaking a sweat.
Salient features:
The navigation of Koha is pretty much effortless and intuitive and even users who aren't much tech-savvy can easily get a hold of it.
Koha maintains records by using parent-child relationships and there's also a 'copy' feature that lets you add more families.
This is open-source software that delivers some administrative features as well which are based on CSS, XHTML, and, javascript.
Pros
Compatible with Android and iOS devices.
Provides simple check-in and check-out facilities for users.
Cons
Users might find some frequent glitches while using the free library management system.
Also Read: Best Free Property Management Software
---
2. OPALS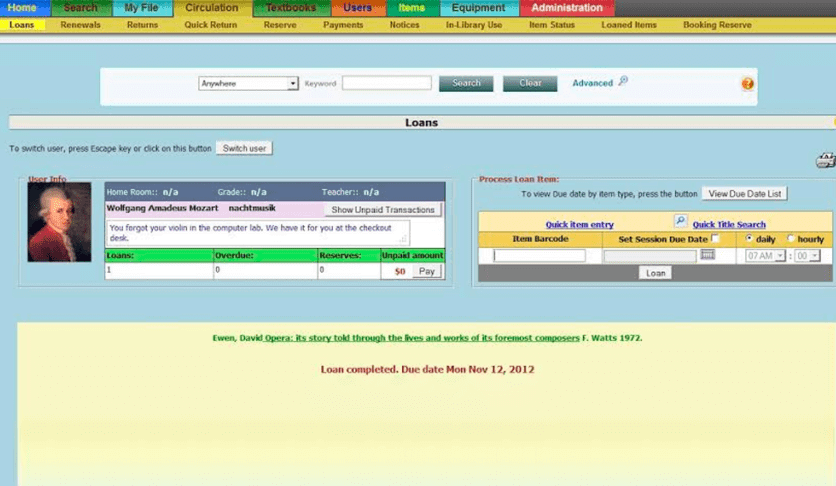 OPALS is an automated and open-source library management software that can be used to maintain and store numerous types of libraries. Around 2000 libraries around the globe are currently using OPALS to keep track of their resources. Any number of users can online access OPALS simultaneously. Cool, isn't it?
Salient Features: 
There are many options and fields available for cataloging library materials.
Many premium features such as acquisition and circular management are complementary to this free library management software.
OPALS is a cloud-based library management software that gives you real-time reports.
Pros
Delivers state-of-the-art catalog system
Intuitive UI, easy for both professionals and clients
24/7 customer support service
Cons
Can't work to its full extent remotely in poor network areas
---
3. OpenBiblio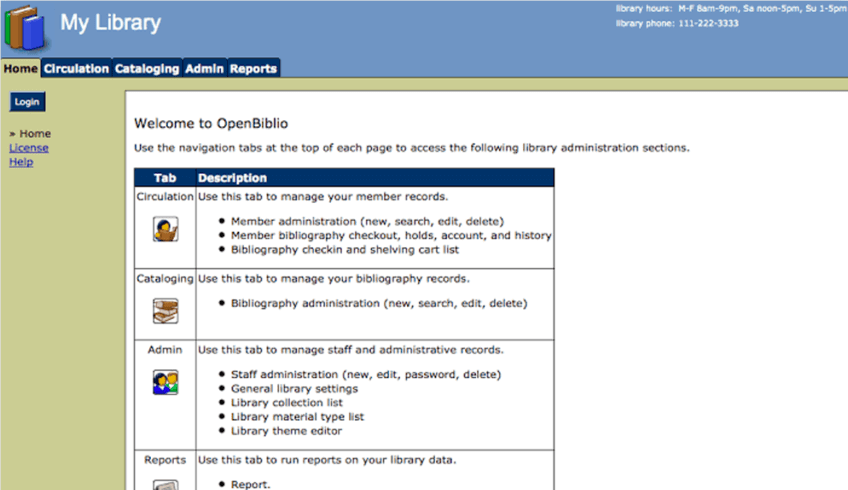 If you're looking for an ideal library management software for a small-scale library, OpenBiblio is here to end your search. It's one of the most used LMS in the current scenario.
Salient features:
OpenBiblio provides extensive support for different languages despite being a free library management software.
It renders magnificent circulation for its staff which lets them keep an eye on different items and enables them to join new patrons as well.
OPAC or online public access catalog is used in OpenBiblio. OPAC is a public catalog for people to find relevant books.
You don't have to learn any kind of particular language to retrieve data in OpenBiblio.
Pros
Suitable software for document management
Best for equipment tracking
Cons
Ubuntu users might face some logging issues in this library management software
---
4. Invenio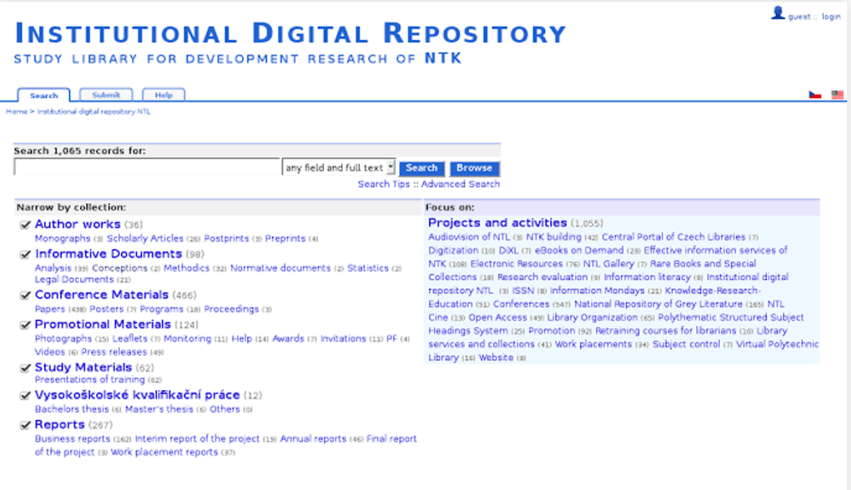 Invenio is another free library management software that is developed by a multi-disciplinary cohort of institutions. It's a one-stop destination for research data management, institutional repository management, and asset management as well.
Salient features:
Invenio is a free LMS that comes under the license of MIT.
It's an open-source library management software form of integrated LMS that walks in tandem with circulation, cataloging, and acquisitions.
Invenio also has a back-office module that comes with a robust and modern user interface and APIs too.
Invenio gives strong support for your APIs, authentication, and storage systems.
Pros
Has a flexible framework
Helps with the file management system
Cons
UI could have been better
Also Read: Top 7 Best Database Software | Database Management Software
---
5. NewGenLib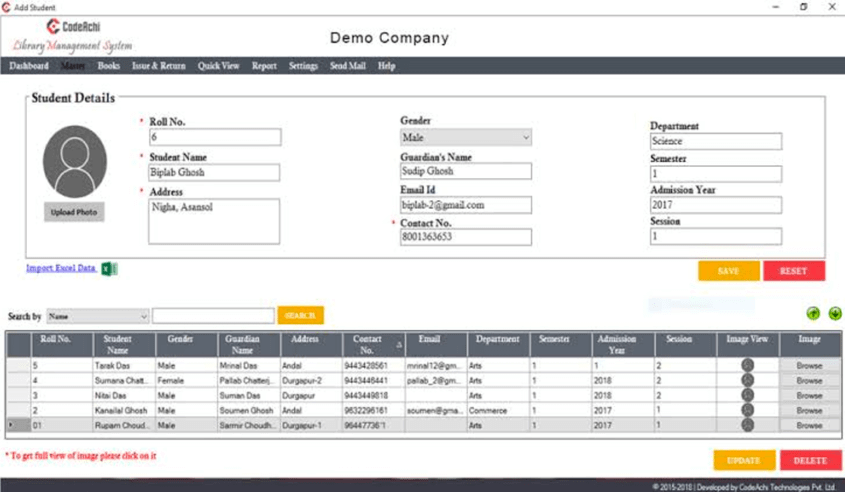 NewGenLib is an amazing yet open-source library management software that can be used on mobile as well as tablets and PC. Interacting with other users is pretty easy, you can just send them messages using its Twitter integration feature.
Salients Features:
NewGenLib offers you the flexibility of drafting your search field in its OPAC (Online public access catalog).
You also get an advanced report module that lets you generate reports in .csv format. It also helps in doing a variety of customization.
It also supports RFID technology.
You can also use NewGenLib, an open-source library management software as proof of transaction.
Pros
This software's interface is quite easy-to-use.
Sends automated notifications for due dates
Cons
Limited support for a grievance
---
6. CODEACHI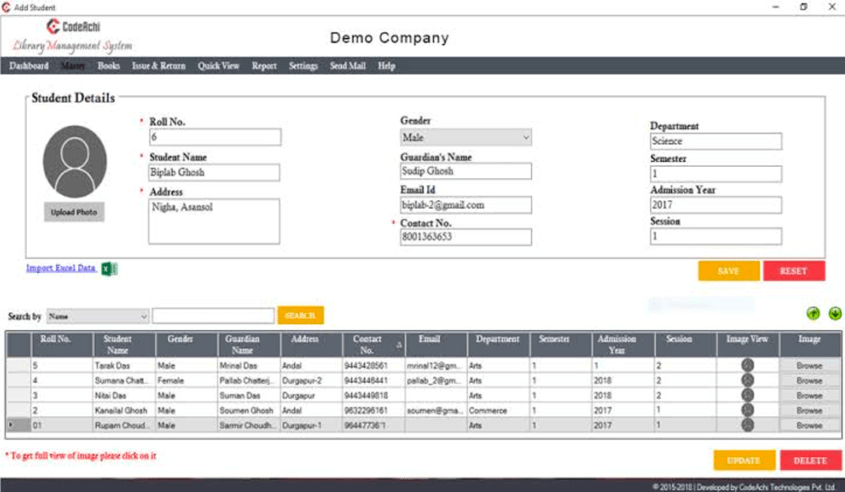 CODEACHI is another open-source library management software that excels in administrative purposes and maintains the management of books in your library. With the CODEACHI, it's child's play to enter the credentials of a new book and manage the circulation of books, thanks to its digital catalog.
Salient features:
CODEACHI helps you maintain all the library assets in just one platform. You can keep an eye on every asset, a member enrolled, staff, and book, all under a single application.
Despite being a free library management software, CODEACHI can track different user activities and can deduce which user needs to pay how much fine without any hassle.
Users also get a barcode and QR scanning facility as well in addition to a super easy-to-use user interface.
Pros
Offers 24/7 training for beginners
Software is simple and easy to use
Cons
Doesn't work with Windows 7 and its predecessors
---
7. Librarian

Librarian goes toe-to-toe with its name, it's an open-source library management system that can be used in schools, colleges, and even legal libraries.
If you need free yet efficient library management software, don't worry, Librarian has got your back. It has a user-friendly interface and aids in smooth acquisitions.
Salient Features:
The librarian follows a cataloging system that's based on Anglo-American rules.
Users get around 20 different fields to add to the database.
Generates ID cards swiftly and without much manual input.
Librarian-free library management software gives you the facility of multimedia resource management.
You can even track your inventory in real-time with the help of this open-source digital library software.
Pros
Add multiple fields to ease the management of your files
Offers support in various languages
Cons
Some issues might pop up while checking in and checking out.
Also Read: Best Free Field Service Management Software
---
Final Words
So, these were some of the best free library management software (open source) that you can get and use for absolutely free. Some of this software even have a few premium features as well. The use of an LMS may differ depending on your needs and uses. Traverse well through this above list of LMS software and find the one that suits you best.
Harshita Sharma is a technical writer with quite a distinct understanding of the tech realm. She is a tech enthusiast who believes that tech knowledge should reach one and all and tries to convert the sketchy knowledge into the simplest possible form for making people understand the tech world better. When not playing with words, she loves to travel and explore new places. And, is a coffee & cricket connoisseur.
Subscribe to Our
Newsletter

and stay informed

Keep yourself updated with the latest technology and trends with TechPout.
Related Posts