Best Free Property Management Software to Use in 2023
Published Date :
Dec 21, 2022

Which is the best free property management software in 2023? What prominent features should you look for? Get the answer to these questions in this detailed guide. Here we are going to show you the 5 popular property management applications that you can use.
Property management has become one of the biggest tasks that also takes energy, time, and even money, right? We have all seen the property dealer, broker, or real estate agent that goes around from 1 appointment to another.
Sprinting from one location to another is quite a hefty task. And, here comes property management software as a savior in order to make the entire process of managing property work much easier. However, choosing the most dedicated property manager is not an easy job. But, nothing to worry about, we can help you out! Here, we have brought a list of the 5 best property management software that you can consider. Keep reading for more information!
A List of 5 Best Free Property Management Software in 2023
Listed below is the best property management software that you can use to manage all your property-related work, without much hassles. Check them out below:
1. TurboTenant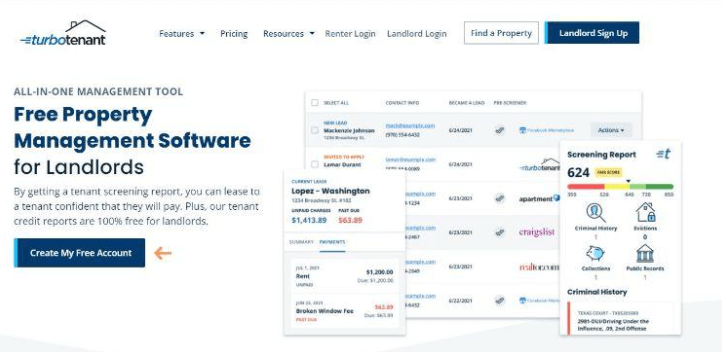 TurboTenant is one of the best property management systems that one can use. Property owners can easily post their rental properties on several listing websites like Rent.com, Facebook Marketplace, and more. A powerful and simple online application process allows renters to apply from their comfort zone. In addition to this, TurboTenant also lets tenants submit maintenance requests and pay online. In sum, it is an all-in-one solution that lets you manage your rental property from start to finish online so you can hassle-free manage everything in a single place.
Key Features of TurboTenant
Its intuitive design makes it really easy to collect rent payments, search for new tenants, send reminders & notices, and a lot more.
It is a completely free-to-use property management system.
Provides tenant screening and credit reports.
Also Read: Best Bulk Rename Utility for Windows
---
2. DoorLoop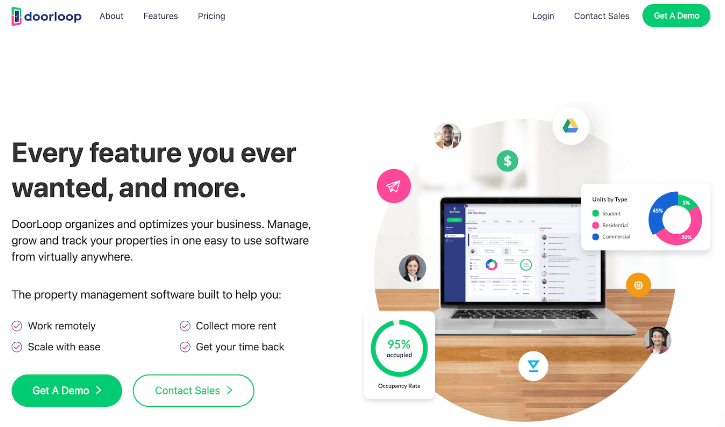 DoorLoop is yet another popular property management software designed to provide every possible tool one needs to manage their property. Developed with world-class support, ease of use, and speed in mind, DoorLoop is a complete property suite. It offers numerous marketing tools like IDX-based site builders, automated listings, and more. Moreover, it comes with a Tenant Portal that lets tenants pay their rent directly from their mobile phones.
Key Features of DoorLoop: 
It has multiple payment modes, a chart of all accounts, automated rent payments, and everything else that one needs.
Different types of marketing tools.
The support team responds within a few minutes and a dedicated account manager is also available to assist you to get the most from the property management software.
The software can handle everything you need to organize your portfolio.
---
3. WildApricot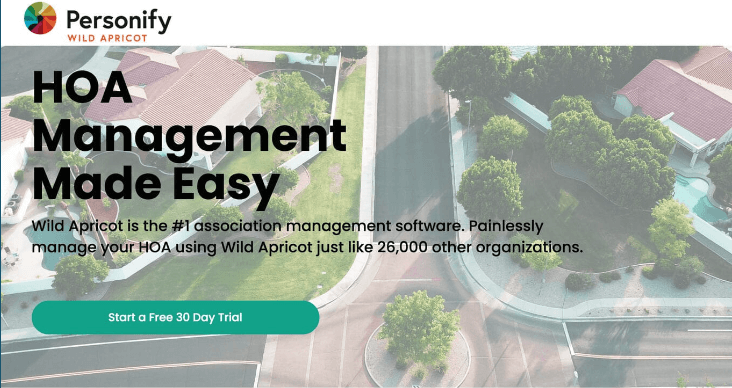 Personify's Wild Apricot is one of the best HOA management tools designed for associations. If you handle HOA communities, co-ops, or condos, then Wild Apricot could be a perfect fit for you. This powerful cloud software simplifies every task and helps you manage your properties or even organizations in one place.
Key Features of Wild Apricot: 
Records every member's information.
Tools for event creation and management.
Options for committee management and even website management.
Its basic plan starts at $40 per month which includes up to 100 contacts and goes up to $600 monthly which includes 50,000 contacts.
Also Read: Best Graph Databases
---
4. Condo Control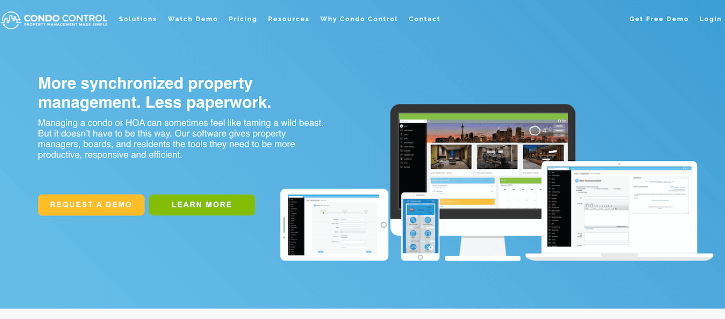 Another best property management software that you can use is Condo Control. The software is designed for managing condo and co-op communities. If in case, you are searching for property management software that perfectly fits HOA communities but also has a few or more other features related to property management, then this is an ideal choice. It offers multiple pricing tiers, like MRI commercial, however, they don't list their pricing publicly, so for more information, you will need to contact the Sales Team of Condo Control.
Key Features of Condo Control: 
Provides security features like visitor parking management and more.
Tools for managing the community such as voting, event management, and bulletin boards.
Different payment methods are available.
Less paperwork, and a more synchronized property management system.
---
5. TenantCloud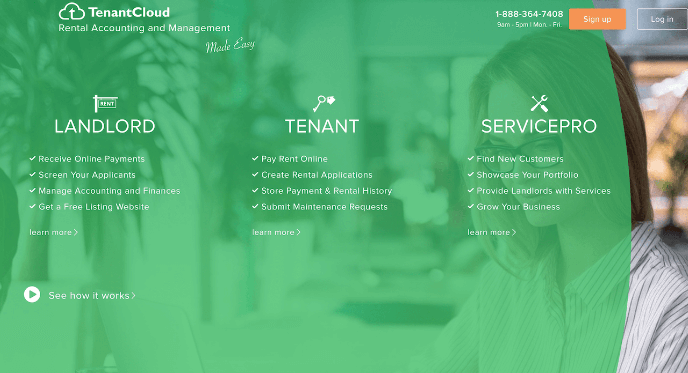 Last but not least, TenantCloud is a rental property management tool that provides a limited free plan. It helps you collect payment online, advertise your vacant properties, and screen potential tenants. TenantCloud offers mobile applications for both iOS and Android devices. It is a cloud-based SaaS, that automates daily property management tasks while saving time and money by eliminating unnecessary add-ons. Additionally, it also provides 24/7 support to the users so you can contact the support team at any time from anywhere.
Key Features of TenantCloud:
Easily and quickly collect rent online via numerous payment modes such as ACH payments, and credit & debit cards.
Good work order management system.
Let you list the vacant rentals on dozens of listing websites.
See a report right from the application.
Easy accounting management.
Also Read: Best CPU Temperature Monitor Tools For Windows
---
Best Free Property Management Software: Final Words
Using any of the above-shared tools, you can easily manage all your property-related stuff or work, without any hassles. No matter which software you choose, just be sure it is the one whose prime goal is to optimize and streamline your business processes.
That's all! Was this comprehensive guide helpful? Want to add some words? Then, please share your feedback in the comments section below. For more tech-related tips, articles and information, do subscribe to our Newsletter and follow us on Facebook, Twitter, Instagram, and Pinterest.
Harshita Sharma is a technical writer with quite a distinct understanding of the tech realm. She is a tech enthusiast who believes that tech knowledge should reach one and all and tries to convert the sketchy knowledge into the simplest possible form for making people understand the tech world better. When not playing with words, she loves to travel and explore new places. And, is a coffee & cricket connoisseur.
Subscribe to Our
Newsletter

and stay informed

Keep yourself updated with the latest technology and trends with TechPout.
Related Posts