15 Best Context Menu Editors For Windows 10, 11 in 2023

The importance of the Windows context menu changes with the way you organize them. Also known as the right-click menu it is typically designed to make your task easier and effortless, but too many entries can make it cumbersome. A cluttered menu is hard to manage and at times you even fail to find the option that you are looking for. To deal with this you can opt for a powerful  Context menu editor for your Windows 10, 11 device.
Although you can manually add and remove the menu items it might hurt the health of your Operating system if not done properly. Refer to our list and enjoy easy customization ability with the best context menu editors for Windows.
Top 15 Best Context Menu Editor For Windows 10, 11:
Here are our top choices for the best context menu editors in 2023.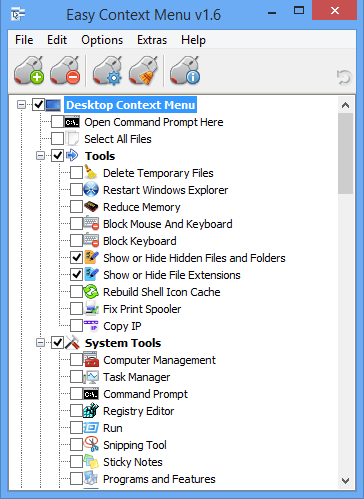 Are you looking for a straightforward and powerful tool that can effortlessly help you organize the entries on your system's context menu? Then the Easy Context Menu can be a perfect choice. 
Why Choose Easy Context Menu?
Pick this free tool to get rid of old unwanted entries on your device context menu.
With it you can easily modify various aspects of the right-click menu like the icon, parameter, title, etc.
With it, you can enable all entries under one category in a single go.
Enjoy easy access to frequently used applications at your fingertips.
Add and delete various entries within seconds.
It gives you easy access to multiple context menu items including Reduce Memory, Device Manager, Delete Temporary Files, Lock User, and much more. 
Read More: Best Windows 10 Customization Software
---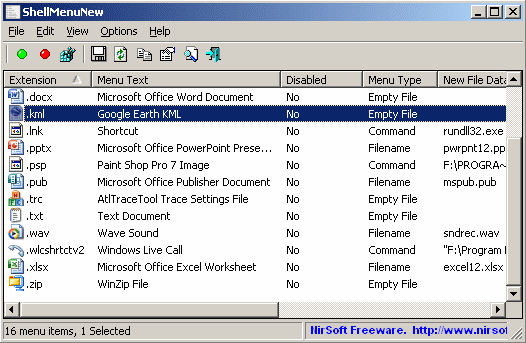 Next on our list of best context menu editors for Windows is this compact yet feature-rich tool. Enjoy effortless enabling and disabling of context menu items with a single right-click. 
Why Choose Shell Menu View?
No installation required.
Freeware application that is compatible with major Windows versions.
It also provides you with an option to view the right-click menu items on the main window.
You can also use it to check and delete the extended functions available on your menu option.
---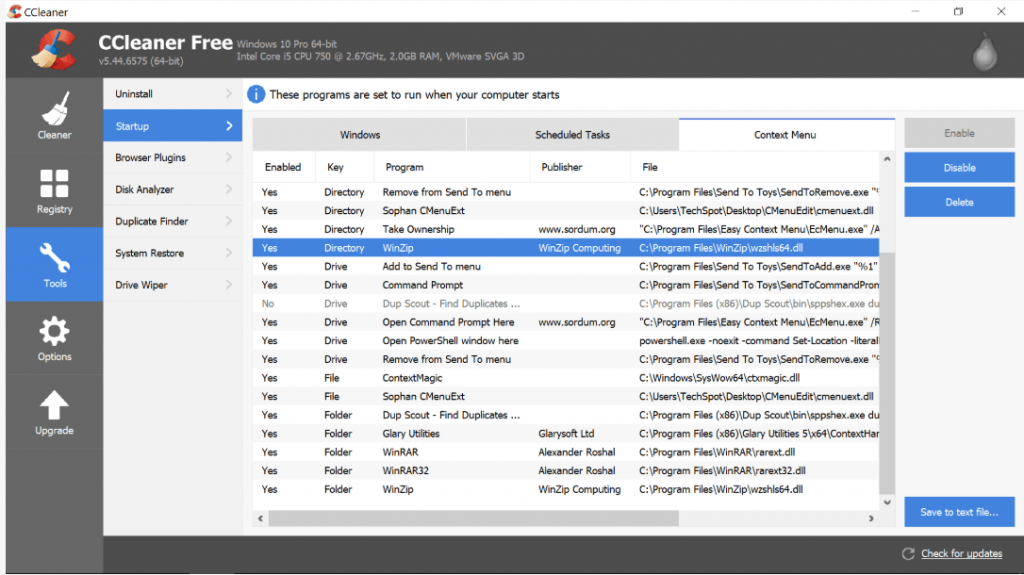 Next on our list of Best Context Menu Editors for Windows 10 is CCleaner. Known for its class-apart PC-tune up functionalities the tool also comes with incredible context menu optimizing and managing features.
Why Choose CCleaner?
A safer and hassle-free way to manage context menu entries without messing them up.
It is free to download.
It is highly simple to use it, Launch CCleaner then open the Tool option followed by the Startup option to check the programs which will run when you launch a browser. Select the entries that you wish to disable/enable.
---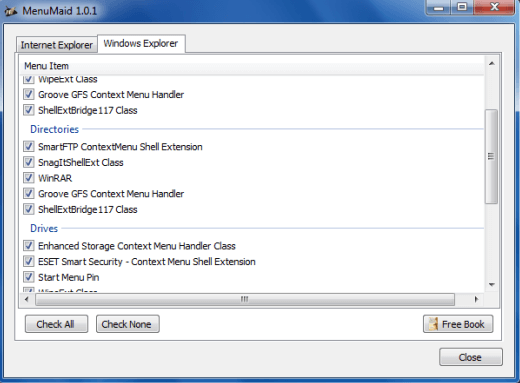 Are you annoyed with a cluttered and messy context menu? Try MenuMaid for a fast and easy tuneup.
Why Choose MenuMaid?
Portable Freeware context menu editor.
It allows you to check out your right-click menu, customize it, enhance, and extend it. Additionally, you can also use it to add, delete, and edit various right-click menu items.
You can additionally use it to restore the disabled items in the future.
---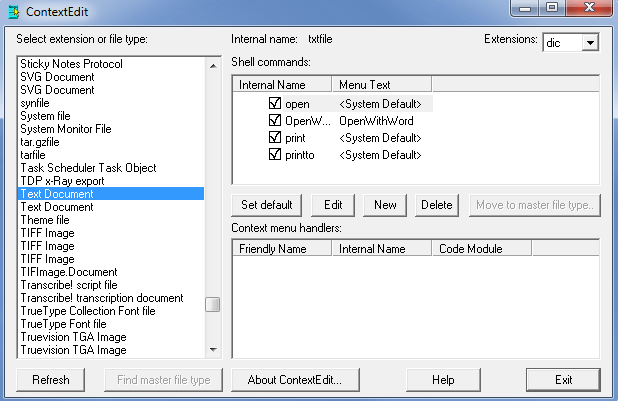 Next on our list of Best Context Menu Editors for Windows 10, is Context Edit. Although it is an old software it does not lack behind in functionality from the new-age tools. 
Why Choose Context Edit?
Keep your Context menu handlers and Shell commands well managed and mess-free.
Enjoy greater flexibility with this powerful windows 10 context menu editor and create your own customized right-click menu list.
It also allows you to edit menu items based on their extensions and file type.
User-friendly and convenient application.
Read More: Best Free Driver Updater Software For Windows
---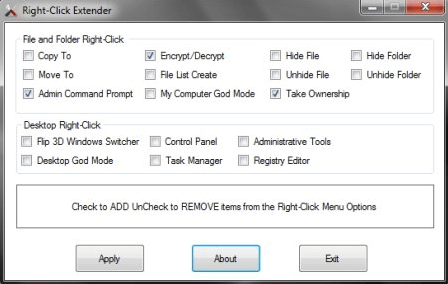 Developed by Windows Club, Right-Click Extender is another tool that you can pick for managing your context menu items. It is fully compatible with Windows 7,8 and 10.
Why Choose Right-Click Extender? 
It is powered with a clean and convenient interface with strong working.
It gives you a choice to include an icon with respective right-click menu items.
It covers all major categories in the Context menu including Files/folders, My Computer, Drives, and Desktop.
Easily add and delete multiple entries.
With it, you can also include items in the hidden menu and view them using the "Shift+Click" key.
---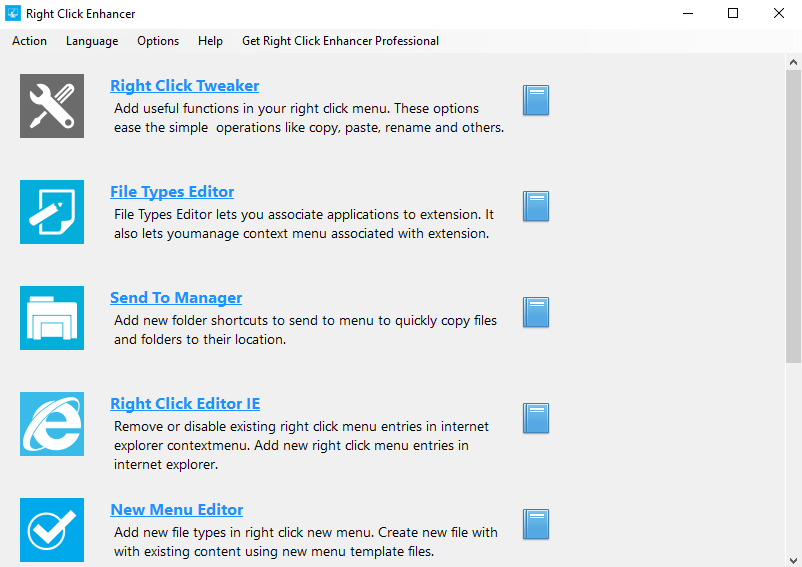 Another Context menu editor that you can pick for your windows 10 device is Right Click Enhancer. It comes in both free and a paid version with a fuller feature set.
Why Choose Right Click Enhancer?
You can use it to disable and remove various right-click menu entries in a hassle-free manner.
Use it to add folder and application shortcuts to your context menu. Additionally, you can also create several sub-menus and place them in relevant folders.
---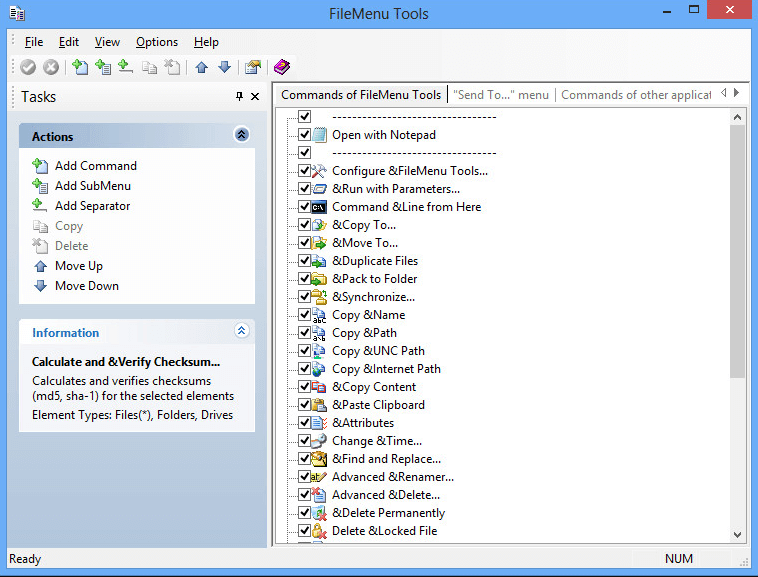 If you are still looking for the best Context Menu Editors for Windows 10 then File Menu Tools is worth a try.
Why Choose FileMenu Tools?
It is known for its easy installation, simple interface, and powerful working.
It is a lightweight tool and does not put unwanted pressure on your system resources.
It allows you to organize, add, and delete various right-click menu commands with few simple clicks.
It is powered with a responsive layout.
Use it to add and delete various submenus, commands, items, and separators from your Context Editor.
---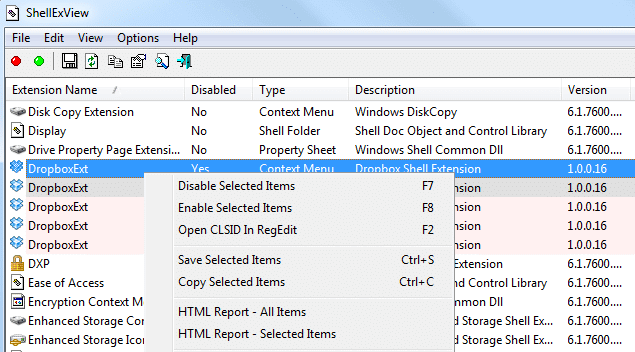 Another incredible and feature-rich windows 10 context menu editor is ShellExView. It is a highly customizable tool that can enhance the capabilities and functionality of your Windows Operating System.
Why Choose ShellExView?
It is completely free from any installation requirements.
It helps you to disable right-click menu items without any glitches and ensures optimal use of system resources.
Enjoy enhanced control options with the incredible tool, use it to add/delete, enable/disable, and save/copy chosen menu items.
It runs system scan to check for shell extensions and also provides detailed reports of files extensions including the file name, type, version, description, and much more.
---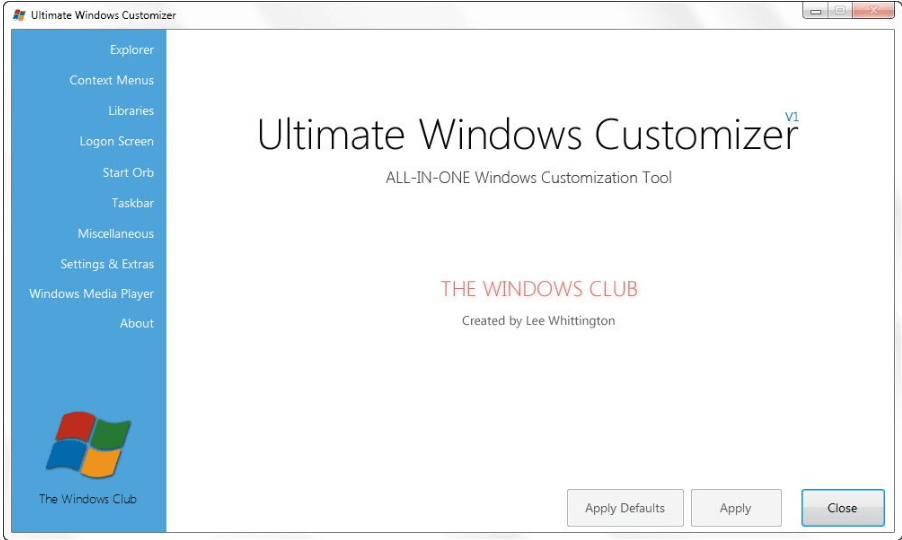 Adjust, modify, and customize various settings on your Windows device with this incredible context menu editor. It comes in a compact design and does not consume too much system resources.
Why Choose Ultimate Windows Customizer? 
It takes care of all your customization and tailoring needs for Windows including your right-click menu, Taskbar, Start Menu, and much more.
Packed with an array of multiple features and added sub-features.
Simple and easy to use the tool.
Use it to add, delete, enable, and disable various items on your context menu.
It is a freeware application and creates a system restore points before every change.
Read More: Best Free Task Scheduler Software For Windows
---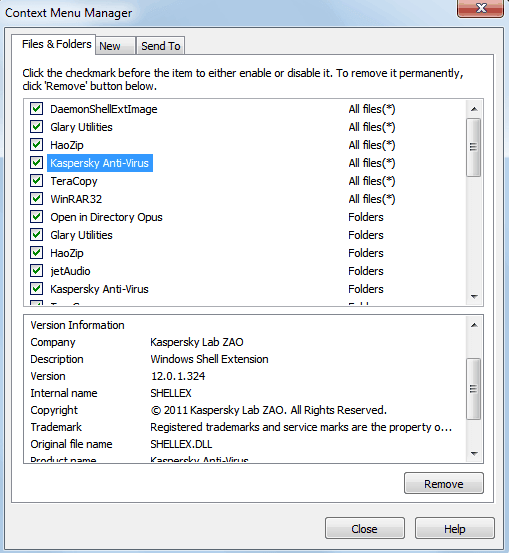 Known for its optimizing and system cleaning features, Glary Utilities also functions as an enabler and disabler of right-click menu items. It is available in both installers and a portable version and works perfectly well on the Windows platform.
Using it is fairly easy and requires a few simple steps: 
Launch Glary Utilities.
Open the Modules tab.
Click on 'Optimize and Improve".
In the next step, choose the Context Menu Manager.
A detailed list of all the entries along with their functions will be displayed on your device screen.
If you untick the checkbox it will disable that particular item.
In the same manner, you can also perform the New and Send To functions.
---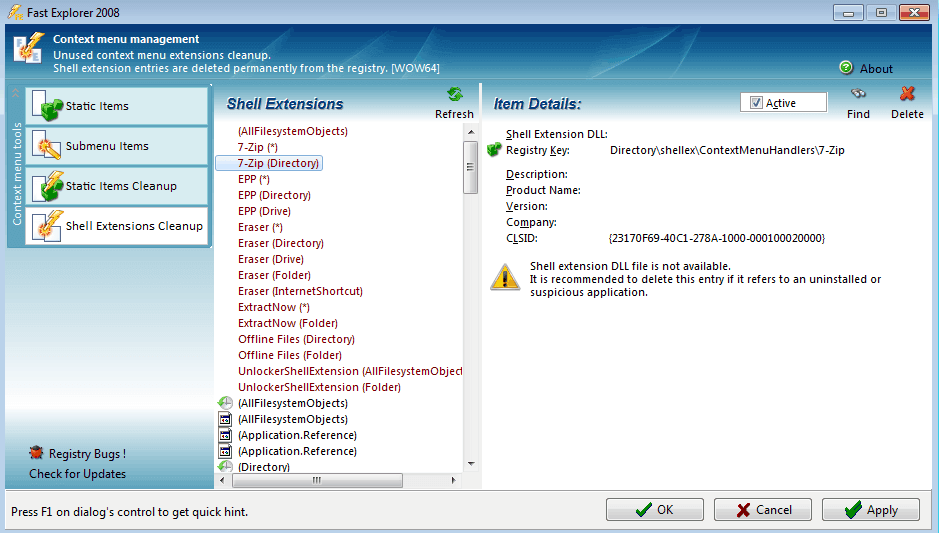 Still looking for the best context menu editors, Fast Explorer can be a good pick for you. The tool provides combined functionalities of both ShellMenuView and ShellExView. 
It is compatible with Windows XP and above versions and can be used to clear, delete, disable various shell extensions and Context menu items.
---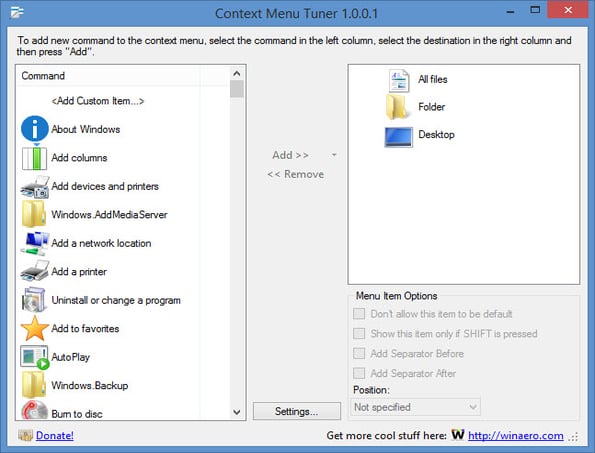 Context Menu Tuner is another context menu editor that you can try. The software offers users with full customization option for the menu. Other than just customizing the menu user can also customize the name, icon, and command-line parameters of the program. For your favorite or most used programs, you can create a separate menu. 
Why Choose Context Menu Tuner?
The software does not require any installation
The user can add any custom command to the menu which they like
Compatible with Windows 7, 8, 8.1 and 10
---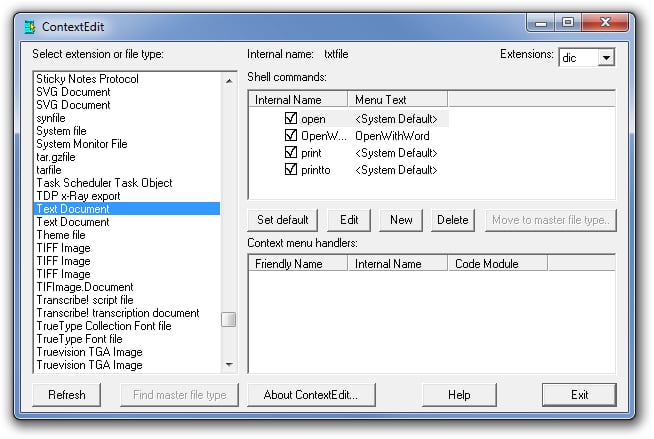 One of the oldest software for context menu editors which can edit the right-click menu pretty easily. The interface is kind of old but it has advanced features. The software reads the apps in the system and then clubs them into a list of similar ones. It can work with both file types and extensions.
Why Choose ContextEdit?
Simple interface divided into three segments
Easy to adjust, add and remove programs with this software
You can work with file type as well as with extensions
---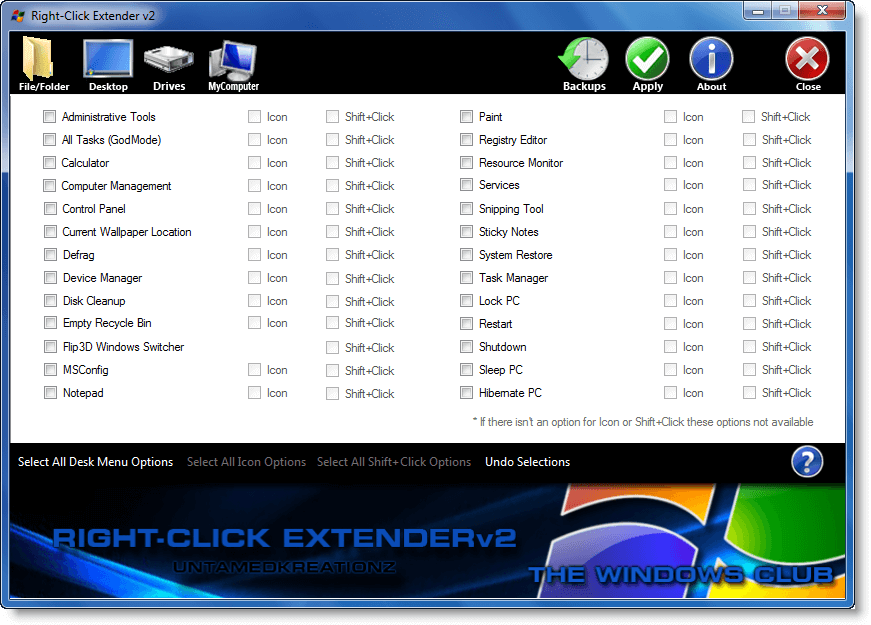 The next best context menu editor for Windows 10 is Right Click Extender 2.0. As the name specifies the tool allows users to extend the options for right-click menu. You can customize your right-click options depending on your needs or requirements. Beo we have listed some of the notable features of Right Click Extender 2.0 which make it a perfect choice for Context Menu Editor for your Windows 10 devices.
Why Choose Right Click Extender 2.0?
The open-source tool is available for Free and enables editing right a click menu with simple steps.
You can edit these options for the drive, hidden folders, etc.
Simple and easy to use the tool.
You can also create a restore point to roll back to prior settings and undo all the modifications.
Simply open the tool and from the list check or uncheck the respective options from the list.
---
Final Words: Customize Windows Context Menu With Ease
If you wish to declutter and clean your Context Menu, then the above tools will help you perform your job in a hassle-free manner. Refer to our details rundown of best Context Menu editors to delete and disable unwanted functions form your Windows and enhance its overall performance.
Prachi Dani is a technical content writer who specializes in areas of science and technology. She is highly up to date with technological transitions and transformations. Writing is not her passion but the only thing that carries satisfaction in life. If not writing, you may find her engrossed playing action games on her treasured smartphone.
Subscribe to Our
Newsletter

and stay informed

Keep yourself updated with the latest technology and trends with TechPout.
Related Posts