12 Best Free Adware Removal Tools For Windows In 2020

Choose an efficient Adware removal tool from our detailed rundown of best adware removers to shield your system against malicious adware and PC threats.
Are frequent ads getting displayed on your computer screen? Do you often get redirected to an external website? Are unknown sites getting launched without your consent? If yes, then there are high chances that your system is infected with adware.
What is

Adware

?
Adware is widely used by cybercriminals to generate revenue. Adware is usually termed as advertising software that redirects you to a sponsored website and collects your personal information.
Apart from displaying unwanted advertisements, it can also add extensions and unwanted toolbars to your browser window and alter your default homepage.
Adware can also open backdoors, thereby making your system highly vulnerable to malware and virus attacks. Removing adware is not an easy task, and one requires a dedicated tool to get rid of it.
Below we have included some of the best adware removal tools that can keep your Windows PC safe from the irritating pop-ups, unwanted toolbars, browser extensions, and, most importantly, harmful malware infections.
---
11 Best Free Adware Removal Tools For Windows:
Are Unwanted ads and pop-up are spoiling your browsing experience? We recommend you to use a good adware removal software. 
Since adware is getting advanced day by day, detecting and removing them is quite a nerve-wracking task. In such scenarios, the use of an advanced adware remover becomes crucial to safeguard your identity and system security. 
Refer to our list and pick the best-suited tool that can effortlessly clean adware from your system.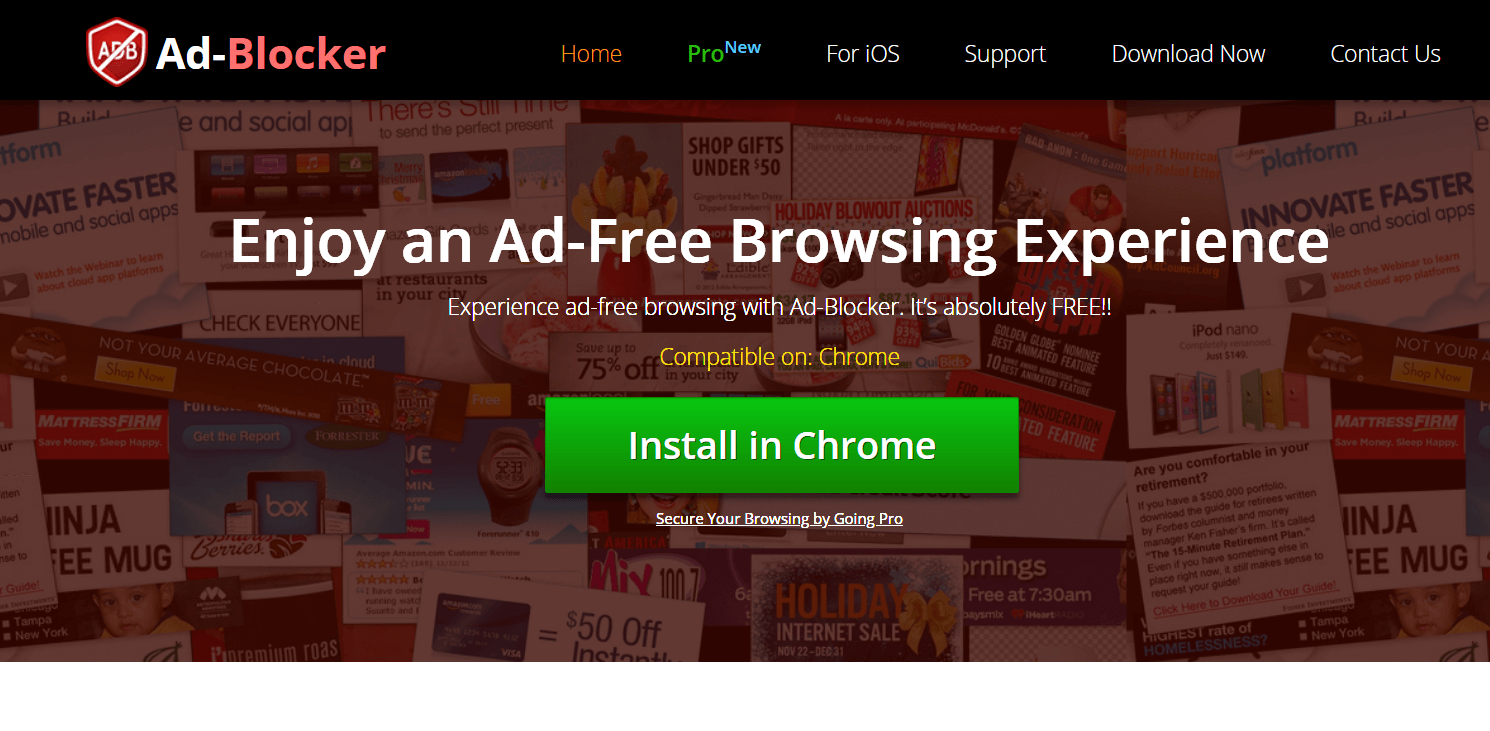 Enjoy an ad-free web surfing experience with this powerful adware remover software. Ad-blocker is equipped with an unparalleled system scanner and advanced detection technology, which ensures the complete security of your system.
It is an all-in-one tool that blocks not only unwanted ads but also disable unauthorized tracking, keeps away flashy banner, and blocks all kinds of social plugins and unsafe websites.
Read More: Ways To Protect Yourself Against Cybercrime
This amazing tool is available in two versions, namely Ad-blocker basic and ad-blocker Pro.
Take your browsing experience to another level with Ad-blocker and enjoy safe surfing.
---
2. ITL Web Safe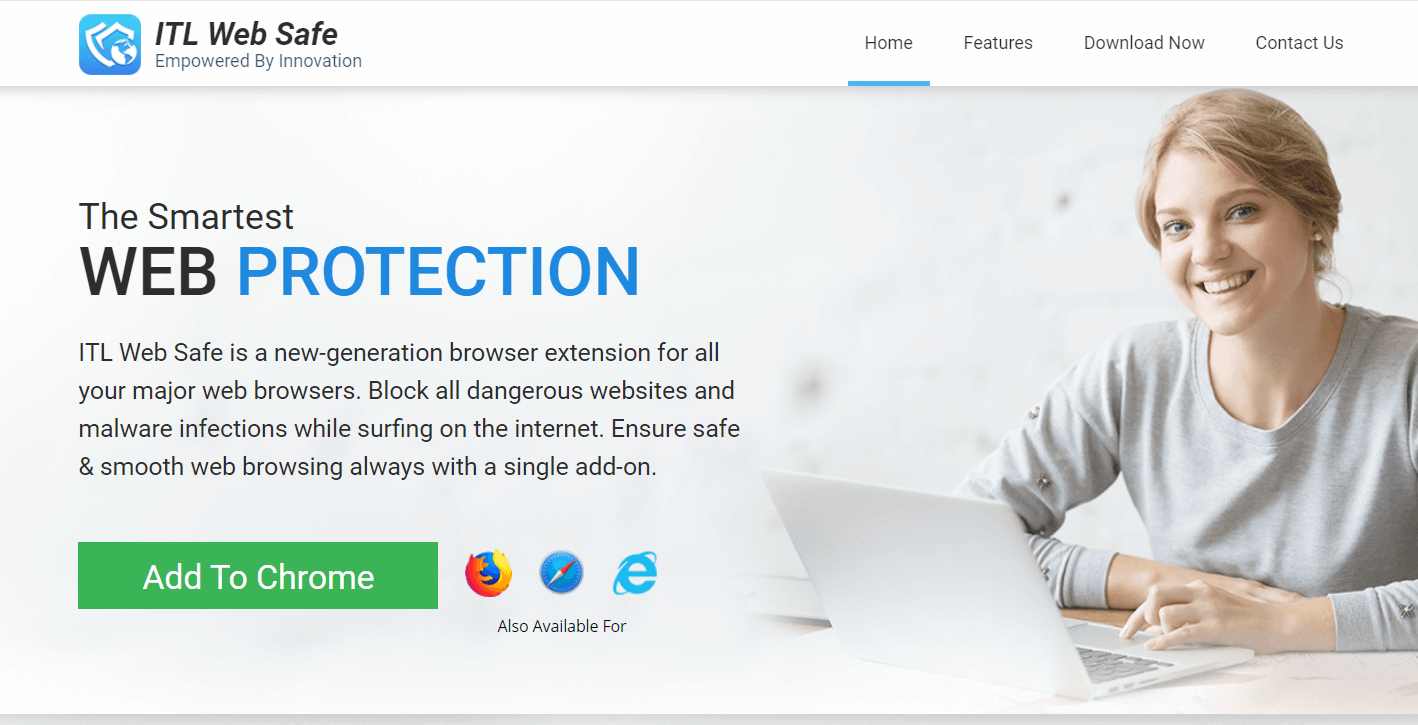 Next on our list of best adware removers is ITL WebSafe. Its stunning functionality ensures a safe surfing environment that is entirely free from any PC threats and unwanted infections. 
If you are looking for an all-in-one tool that can not only provide smart web-protection but also block dangerous websites, avoid annoying pop-up, blocks unsafe downloads, and protects your PC from malicious malware, then ITL Web safe can serve as a decent option. 
Enjoy real-time protection and safeguard your privacy with this highly compatible multi-browser adware removal software.
---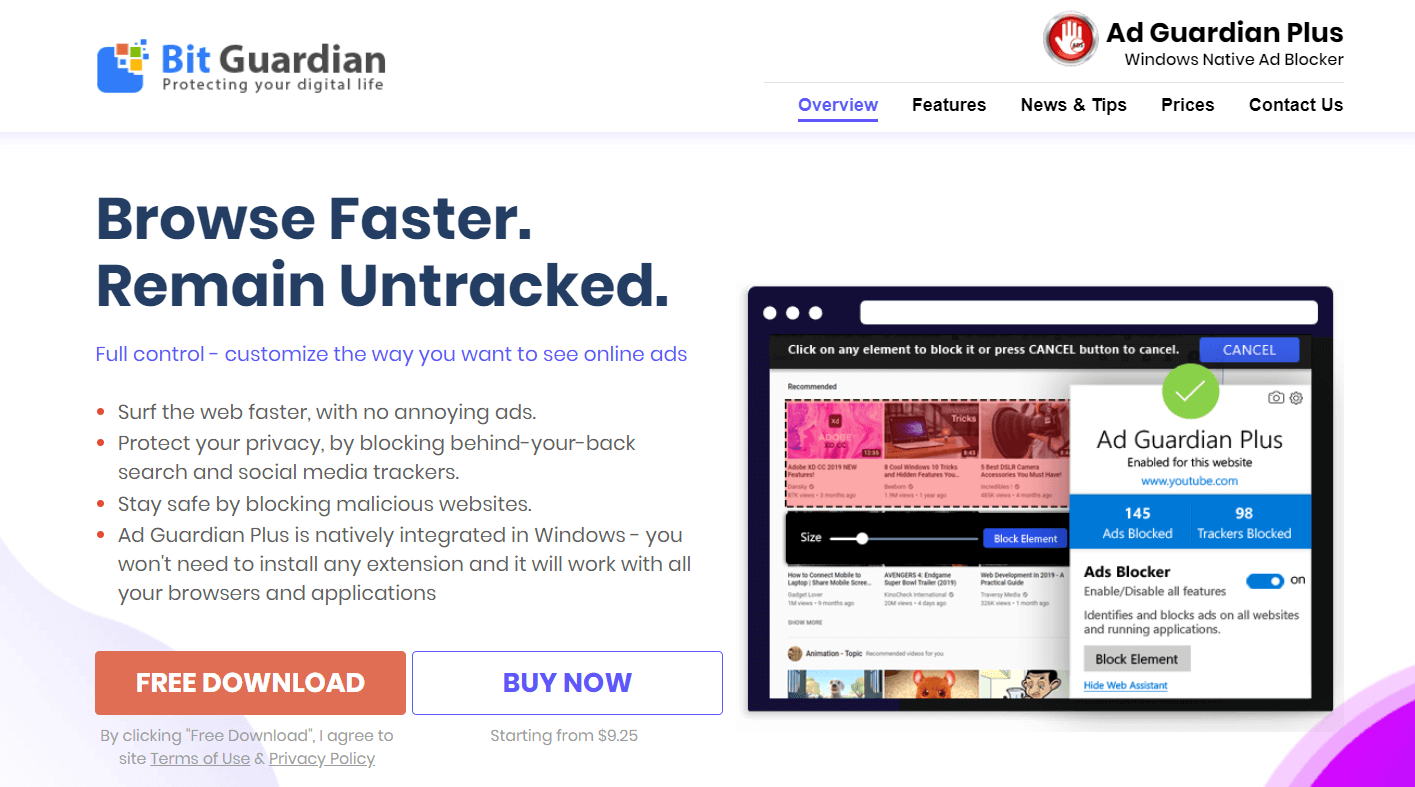 Another best security guard of your highly vulnerable Windows system is Ad-Guardian Plus. With this incredible software, you can avoid all unauthorized monitoring of your web activities and block back-end tracking. 
Ad-guardian plus help you in filtering and removing all types of video ads and pop-up banners. You can also turn it on and off to enjoy the perfect web-assistant. Disable promotional ads and block infected websites with it. 
With this adware removal tool, you can easily ensure safety from adware and also stop malware and phishing attacks.
---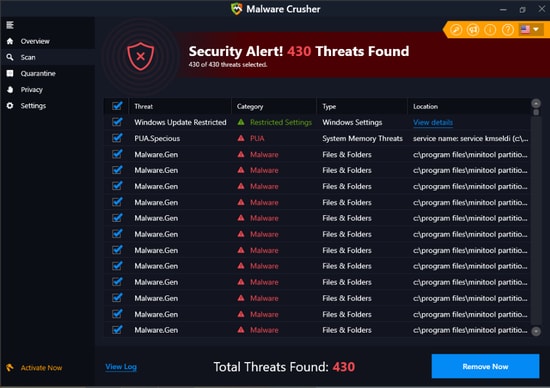 If you're looking for an adware cleaner tool that can do more than just blocking advertisements on your computer, Malware Crusher could be the best program for your needs. It offers the best-in-class system security solution that helps keep your computer free from any kind of malware infection, including adware. Malware Crusher gives you real-time protection against all visible or invisible popups or harmful ads that might try to inject some sort of malicious program into your system.
All in all, Malware Crusher is a complete security package and is strongly recommended for its ultimate anti-malware protection against deadliest, next-gen malware threats.
---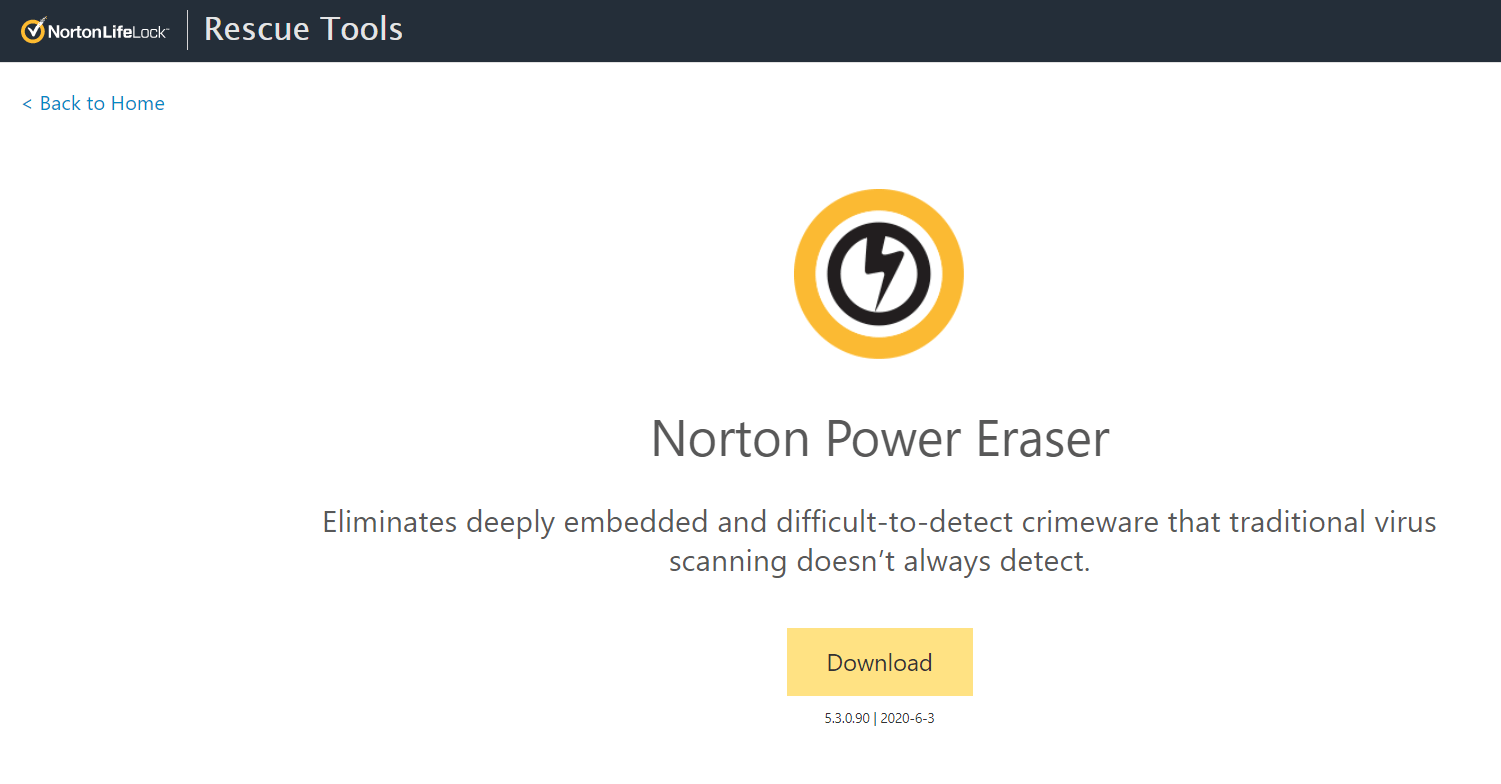 Everybody is aware of this famous name. Norton has been in the market for quite some time and is known to offer a massive range of antivirus and adware cleaner tools. Norton Power Eraser comes from the Norton family, which scans your system for malicious adware and removes them in no time.
First-time users will have to permit to kick start system reboot and start the scanning process. 
Identify all difficult-to detect adware with this incredible tool and eliminates all unwanted items from your system.
---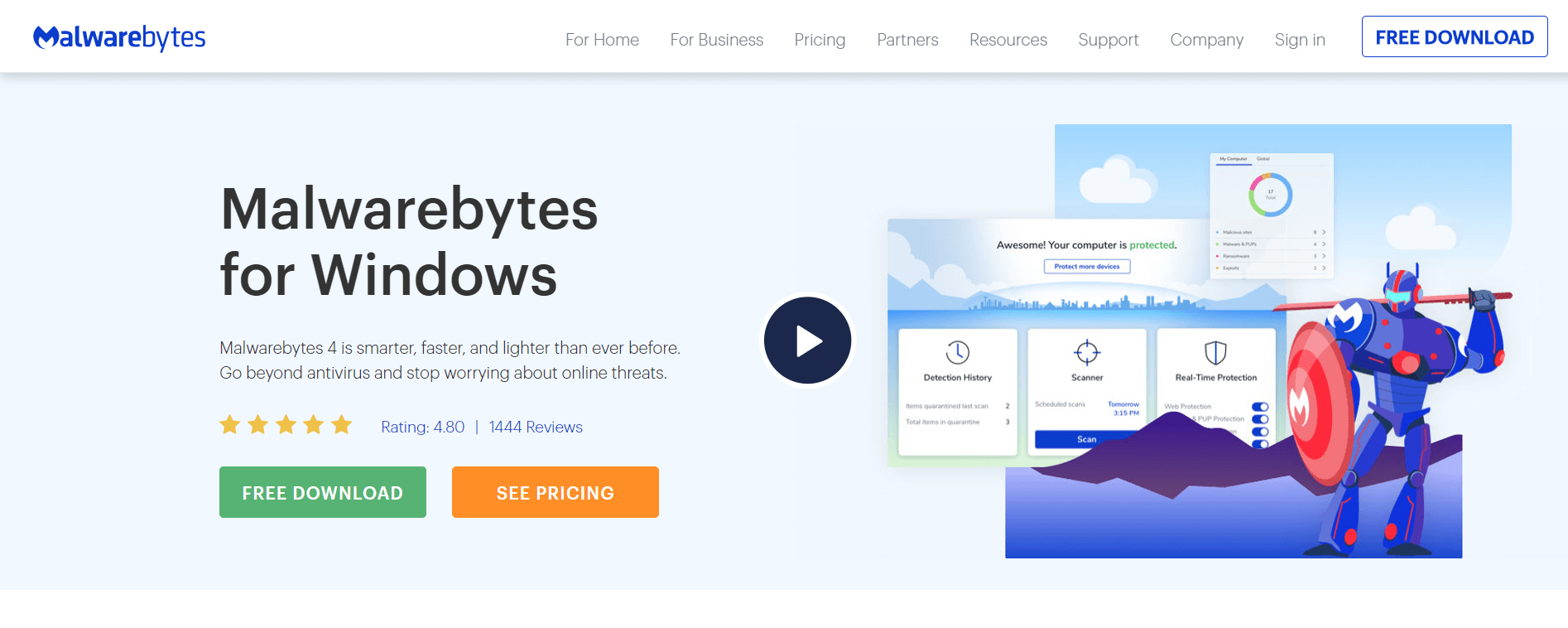 If you are looking for an all-rounder system security tool that can go beyond adware protection, then Malwarebytes Anti Malware is what will suit you the best. It comes with a highly efficient scanner and malware eradication functionality, which ensures a clean and safe system.
Its numerous offerings include real-time system protection, web security, email security, and protection from adware and all kinds of malicious malware.
You may opt to choose a simple adware remover tool to get rid of adware. However, if you want the all-in-one anti-malware tool, you get protection from not just adware but also trojans, ransomware, virus, and other PC threats.
---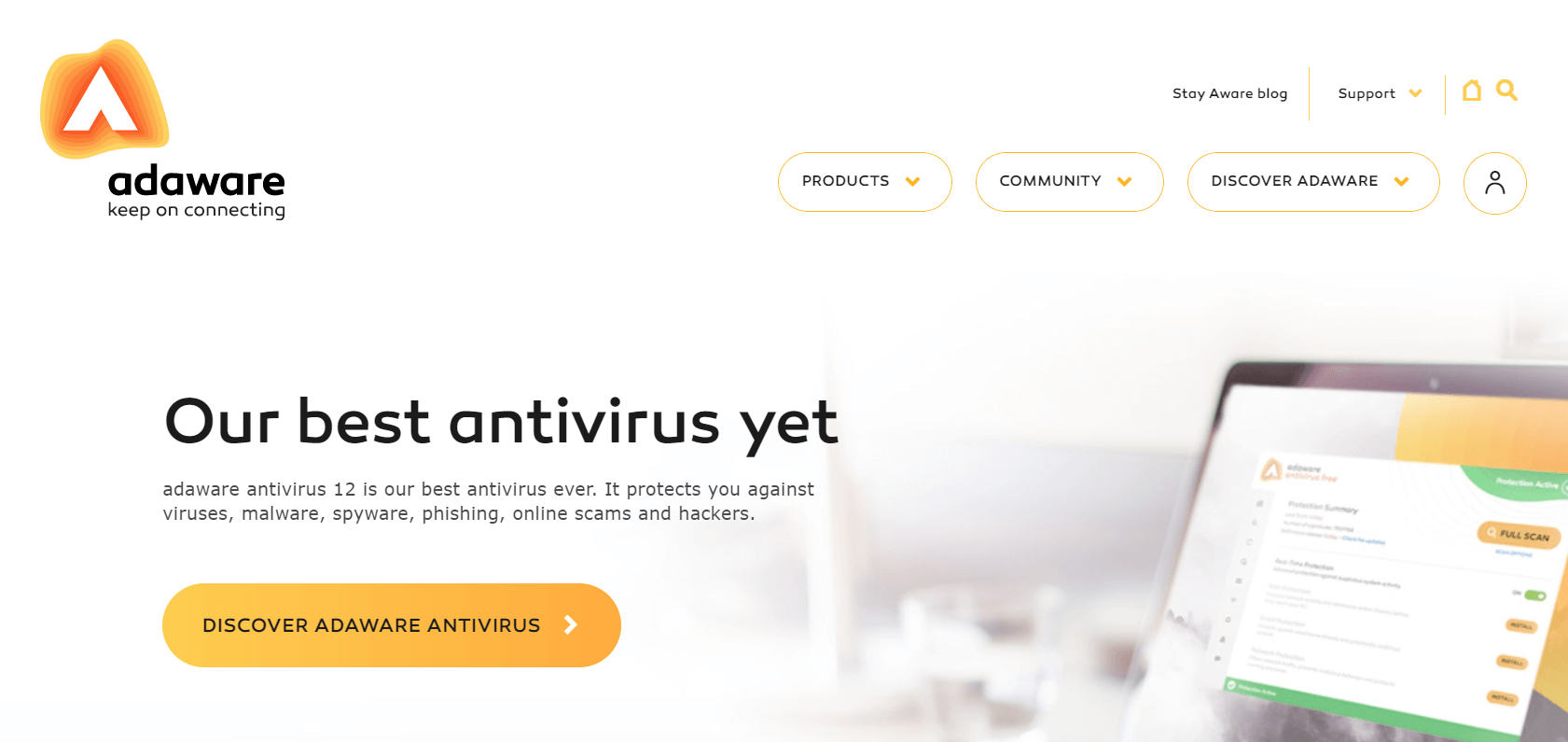 Along with adware, a virus, too, can put your identity and system security at stake. Hence, we need a tool that can shield our system from both threats.
This stunning tool comes with a futuristic system scanner technique and removes all annoying ads that can make your Windows screen clumsy. Ad-Aware Free Antivirus + is an intelligent tool that gets updated automatically from time to time to fight all new-age PC threats. 
It is an efficient way to ensure real-time and multi-layer protection from viruses and adware. It also blocks all unwanted ads and infected banners for you.
---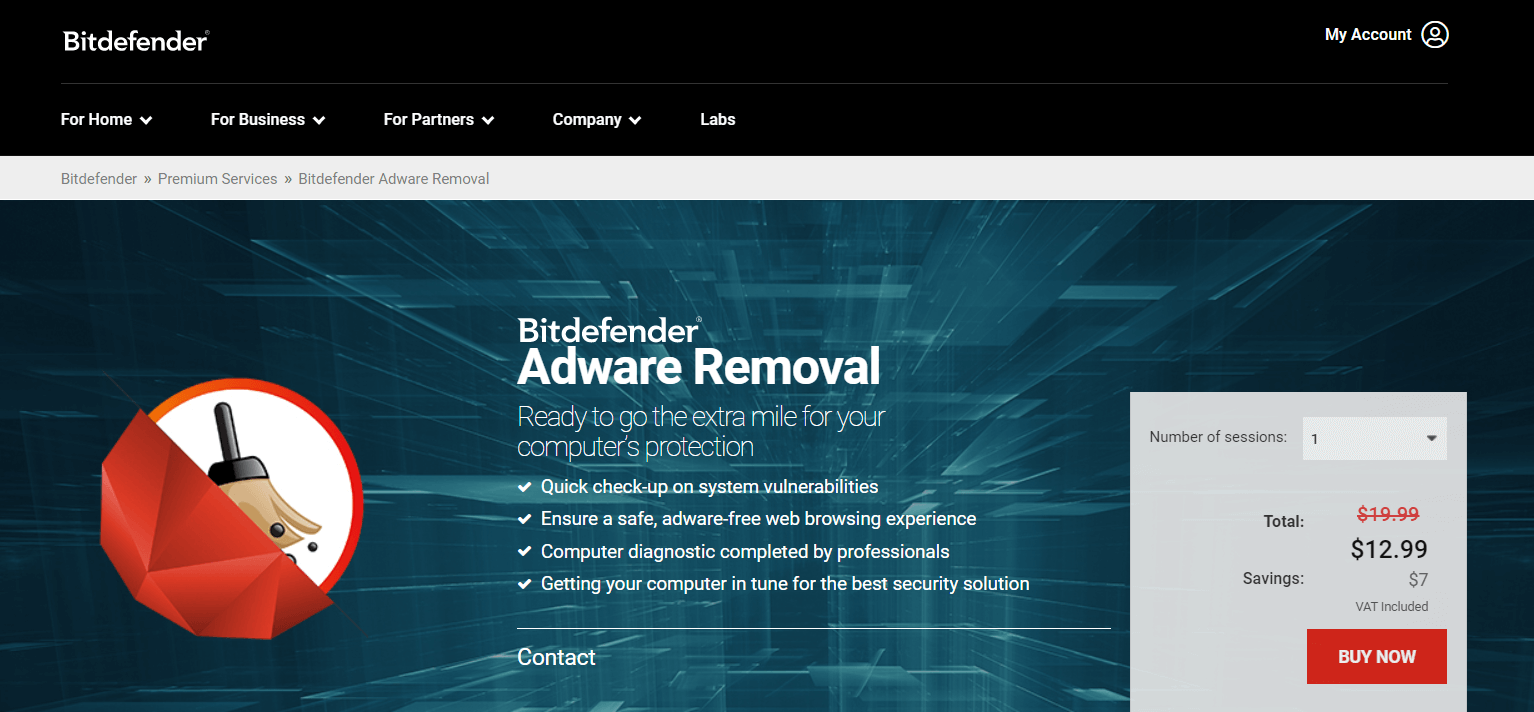 If you are looking for an efficient and reliable adware remover tool that can keep your computer system safe from PC threats, then BitDefender Adware Removal Tool can be a decent option for you. It is fully compatible with Windows and MAC systems.
Its scanning mechanism is based on an avant-garde technology, which ensures deep system scanning. It scans your system, identifies trouble areas, and removes all PC threats, including adware.
---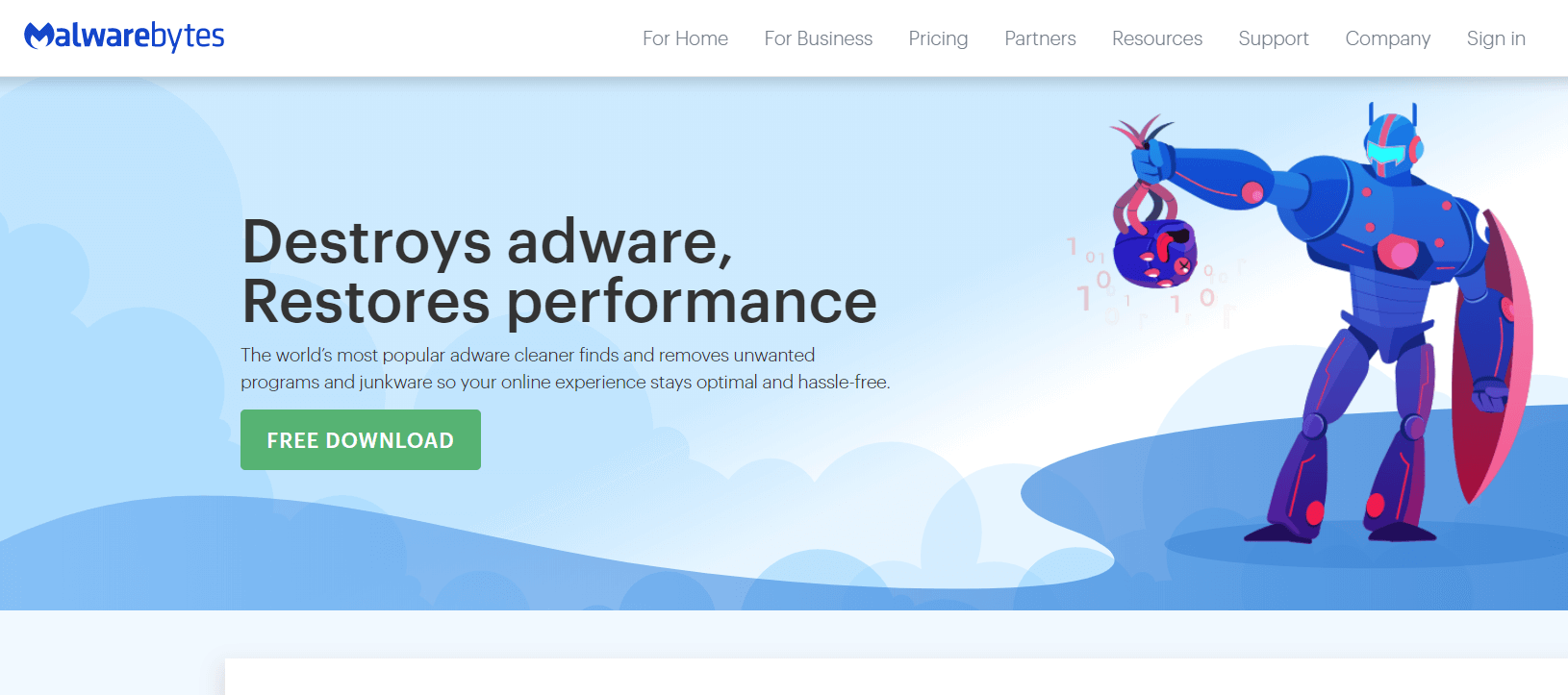 Valued for its efficient and high-intensity system scanning capabilities, Adw Cleaner has earned a decent name in the category of adware remover software. It comes from the well-known Malwarebytes family and keeps your system clean and secure.
Read More: Best File and Folder Lock Software For Windows 7, 8, 10
It is equipped with an easy installation process and an effective scanning procedure. Adwcleaner can not only detect but also remove adware from your system within no time.
---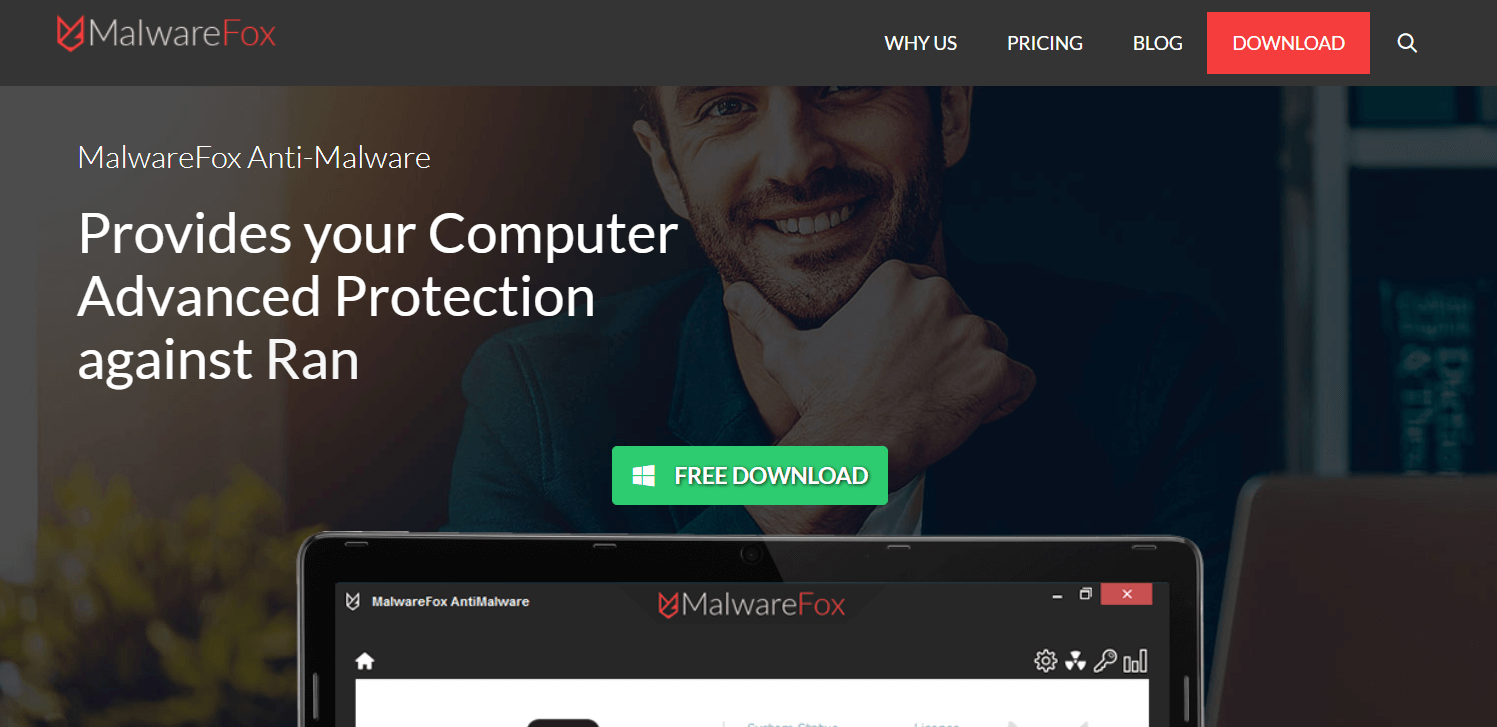 Malware Fox is a highly promising adware remover software which is capable of giving enough competition to other tools in its category. The most beautiful thing about it is that it is not only a dedicated adware cleaner but also functions incredibly well as an anti-malware tool. 
It can keep away all unwanted ads and avoid browser redirection issues. This lightweight software offers real-time protection and can seamlessly run alongside an antivirus tool.
---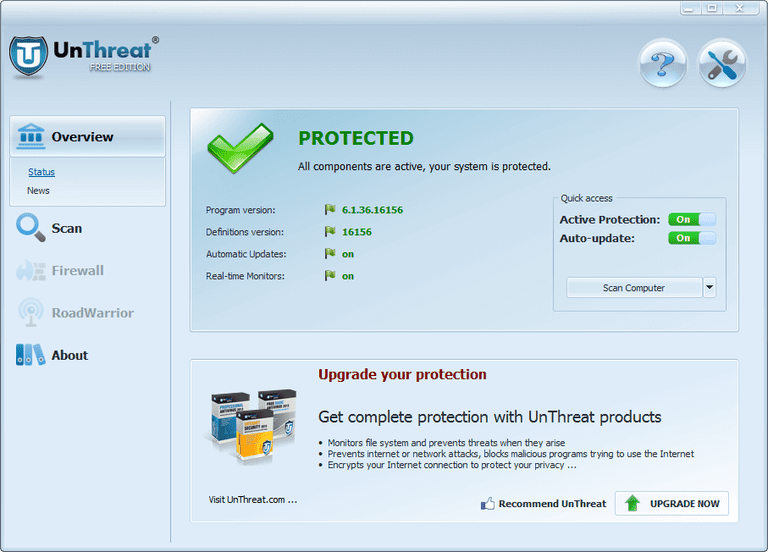 Are you looking for an all-rounder software that can ensure complete system protection? Then Unthreat Free Antivirus can be of help to you. This free adware removal tool will not only keep your system safe from adware but also ensure complete protection from malicious malware and PC threats.
---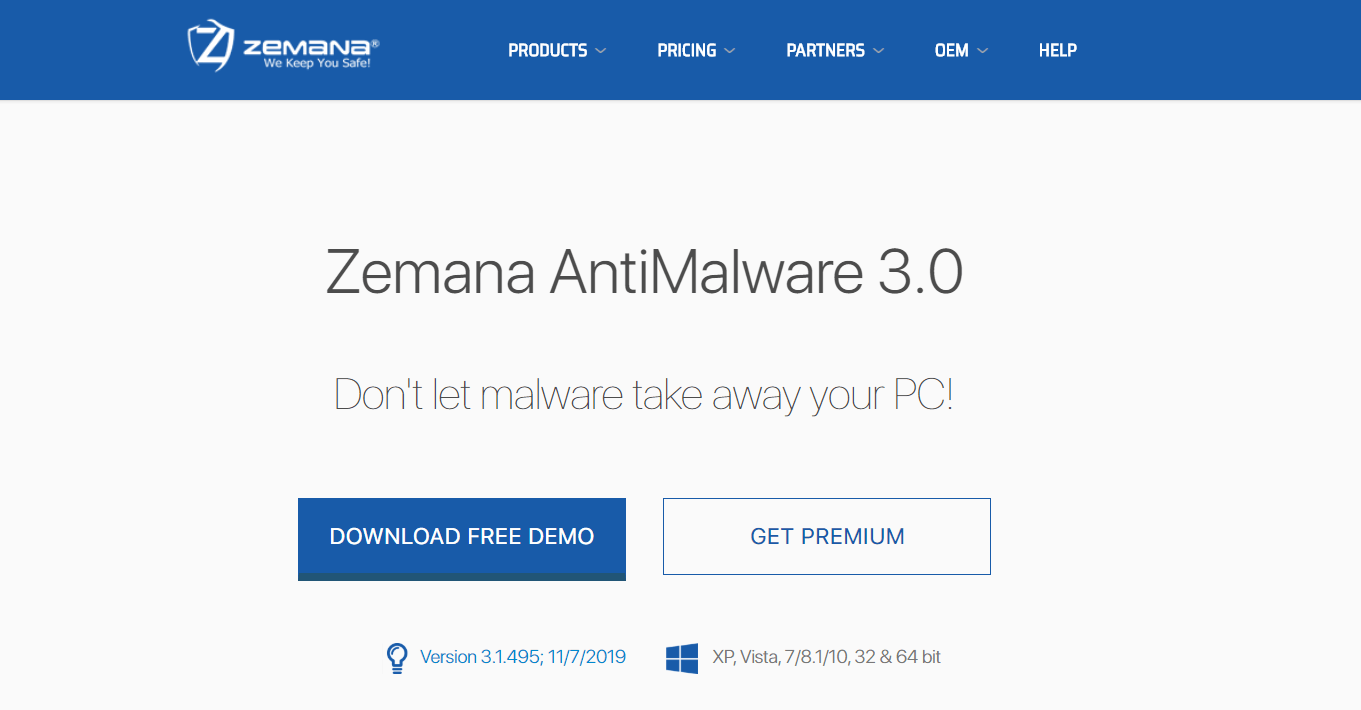 Last on our list of best adware removers is Zemana Antimalware. It can work on all major browsers, including Chrome. 
Get rid of rootkits, trojans, browser extensions, spyware, unwanted toolbars, and add-ons with this incredible tool. 
Zemana trial version lasts until a 15-day post that one has to opt for its premium version.
---
Final words: Best Tools to Remove Adware From PC (2020)
With cybercrimes increasing at a skyrocketing, the need for intelligent system protection cannot be ignored at any cost.
Hopefully, our blog has helped you choose the best adware removal tool that can assist in removing unwanted ads and browser redirection issues.
Download the best-suited tool and enjoy a safe surfing environment.
Prachi Dani is a technical content writer who specializes in areas of science and technology. She is highly up to date with technological transitions and transformations. Writing is not her passion but the only thing that carries satisfaction in life. If not writing, you may find her engrossed playing action games on her treasured smartphone.
Subscribe to Our
Newsletter

and stay informed

Keep yourself updated with the latest technology and trends with TechPout.
Related Posts