10 Best Acronis True Image Alternatives for Windows in 2021

No one wants to waste time backing up their important files, which is why we have listed some of the best Acronis True Image alternatives for Windows that you can use in 2021.
Acronis True Image is great software as it offers all the relevant features which can be used to backup files easily and keep them secured. Who doesn't want to keep their files secured? Everyone wants it. The problem with Acronis True Image which most of the users face is that the software takes a lot of time to upload or back up the files.
If you wish to backup all your data from your PC then using the Acronis software you would need more than 5 hours. The time can vary from the amount of storage. But the time is still a lot and no one has time to wait for backup. The users have started looking for alternatives to Acronis True Image because of its slow backup speed.
If you are also one of the users who is looking to switch then this article is perfect for you. Below in this article, you will find 10 software like Acronis True Image that you can use and save time. So without any further delay, let's take a look at the software and their offerings.
Top 10 Best Acronis True Image Alternatives in 2021
Here are some of the best alternatives to Acronis True Image that you can try to save time in backup and data recovery.
1. EaseUS Todo Backup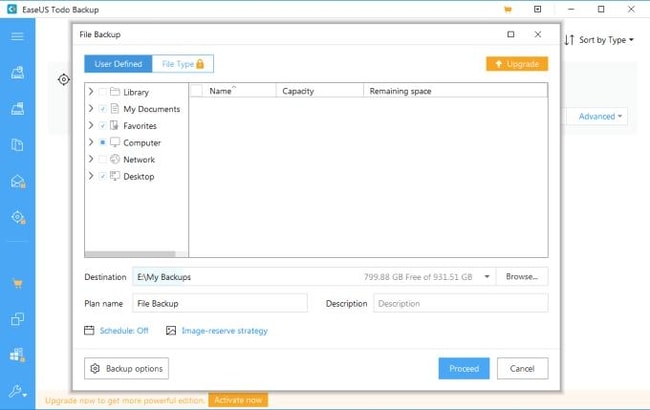 EaseUS Todo Backup is one of the most reliable Acronis True Image alternatives that you can try in 2021. This software offers tons of tools that can make your work easy and can even help you in optimizing your PC. Irrespective of the place where the data is stored in your computer it will be backed up and stored securely. With just a click you can simply backup files in Windows 10 or older versions, that's how simple an interface this software offers.
Key Features:
The software supports all standard disk and file cloning
You can easily backup files from internal as well as external storage
It offers exchange backup and recovery tools
The software is based on an SQL server
The user can easily schedule backup
---
2. CrashPlan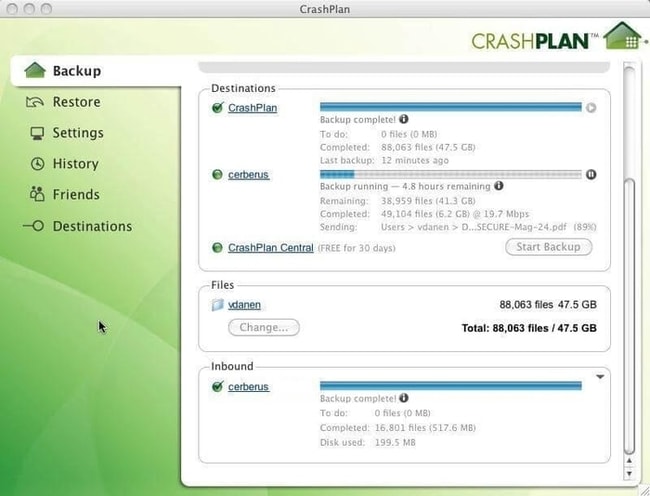 Next software on the list of Acronis True Image is CrashPlan. This software is a great pick if you have a small business. This Software like Acronis True Image can easily protect all your files including multimedia files. The software offers cloud-based backup which enables multi-device access. It moreover takes care of the files and doesn't leave any in the system. Other than this the software has many other features, some of which we have listed below.
Key Features:
The software uses 256-bit encryption techniques to help user secure all the files
It keeps on continuously backing up the data
The user has full control over the files and their backup
If you are facing any difficulties while using the software then you can chat with the team via chat, email, and phone
Also Read: 17 Best Duplicate Photo Finder & Cleaner Software In 2021
---
3. AOMEI Backupper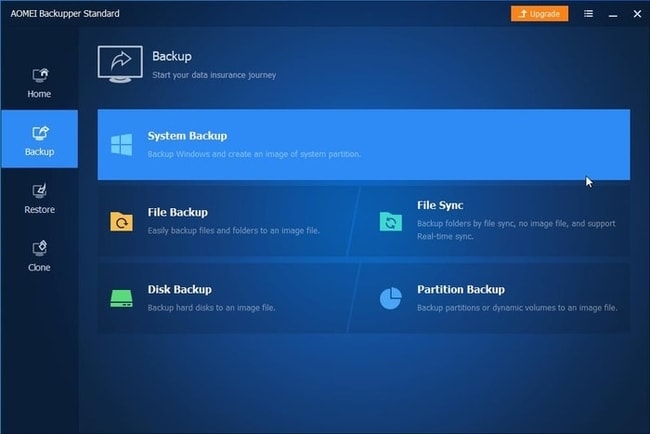 AOMEI Backupper is another great software that you can use as an alternative to Acronis True Image. This is a one-stop solution for all your backup, clone, and sync actions. This software is also known as disk cloning software. It is very popular among users, it has been used by more than 20+ million users and the numbers are still growing. Though this is not a free alternative to Acronis True Image still is the best option for all mid-sized companies.
Key Features:
The software has a very easy to use interface which can be adapted easily
It supports creating bootable media
You can easily create a backup of whole devices as well as you can add filters
You can even backup files on your purchased cloud storage platform like Dropbox, GoogleDrive, OneDrive, and others
---
4. Cobain Backup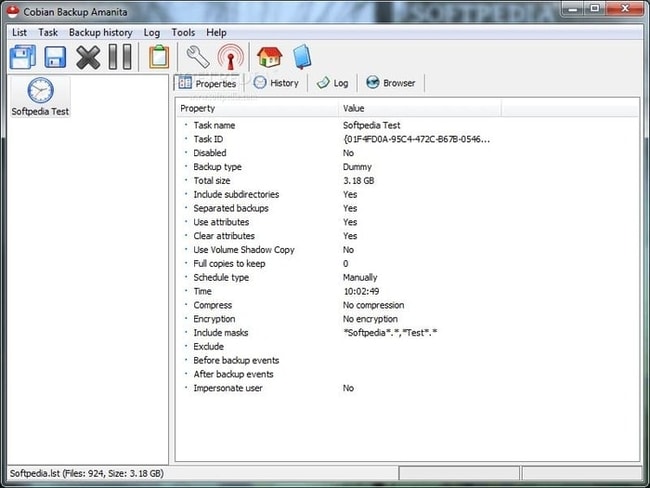 Cobian Backup is a free alternative to Acronis True Image that you can try. It is very rare to find software that offers all the necessary features for free. The software can easily backup files and data, whether you are new to using this software or you have been using the software you can adapt it easily. The software also offers strong encryption that keeps all your backed files secured. All in all, it can easily backup and delete backup files from Windows 10, 8, 7 PC easily.
Key Features:
The user can choose the type of backup that they want to proceed with
The software has tools that can help you with compression and encryption
You can easily get detailed logs and keep them for future reference
Whether you need this software for personal use or commercial use you don't have to pay anything
The software also supports remote use
---
5. Clonezilla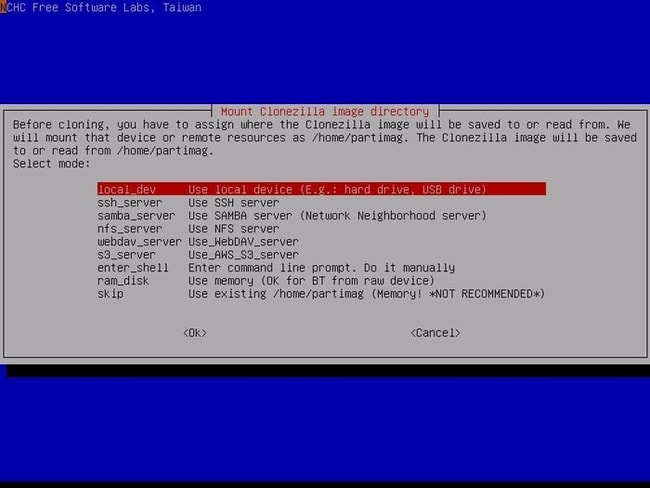 Clonezilla is not the software that you can choose for the interface, but if you check the functionality then it is still one of the best Acronis True Image alternatives. Other than the fact that it offers various features, if you are familiar with the common-line then you can easily adapt this software and enjoy working on it.
The best part about this software is that it is available for free and anyone can use it. The software has some of the best features like disk cloning utility, image backup, and encryption. These features are just a start to the list, apart from the list there are other features too. We have listed some of them below.
Key Features:
The software offers a command-line interface for advanced users
It supports most of the file formats for backup
The software can even deploy new PC hardware
It is a free use software with no in-app purchases
You can even run this software from a live CD
Also Read: Top 10 CCleaner Alternatives to Clean and Optimize Windows PC
---
6. Cohesity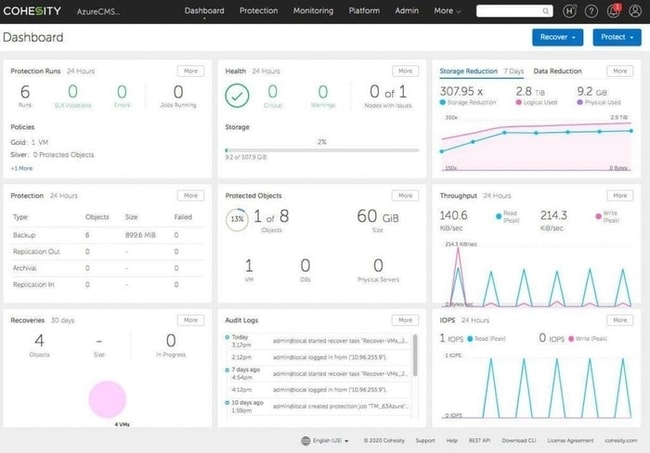 The next software in the list is similar to Acronis True Image. This is truly one of the best Acronis True Image substitutes that you should try. The software offers a very clean yet descriptive interface that offers every single piece of information in the dashboard itself. The dashboard looks like Google Analytics. This Acronis True Image alternative supports integration with several systems like AWS, VMware, Pure Storage, and many others. Apart from offering so many features the software still has a simple and user-friendly interface.
Key Features:
 The software is very fast and it doesn't take much time to set up
It supports secured data transfer
The software offers features that can protect the file from ransomware
It supports various apps and platforms
---
7. CloudBerry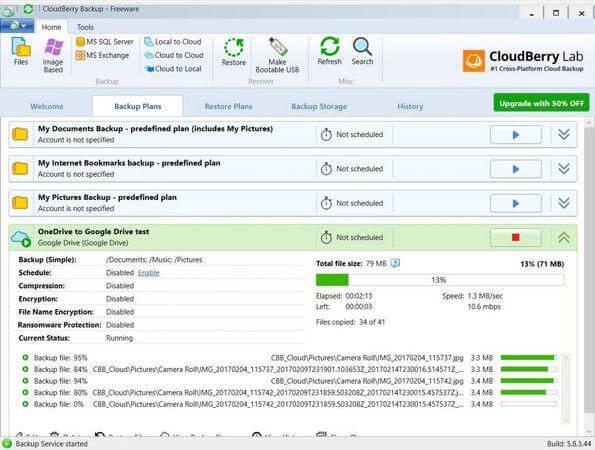 CloudBerry is another great Acronis True Image alternative that offers a complete suite of backup solutions. Though this is not the free alternative to Acronis True Image still users trust this software and use it. The software charges $49.99/ PC for usage. Using the software you can transfer files across various platforms like Google Cloud, Amazon Web Services, MS Azure, OneDrive, and many others. Apart from this, the software offers features like strong encryption and compression. It moreover has many features. Some of them we listed below. You can have a look at the feature list below.
Key Features:
The software supports image-based backups
It offers 256-bit encryption to keep your files safe and secure
The software will protect the files and backup with ransomware
The software supports many cloud storage platforms too
Also Read: 17 Must-Have Software For Windows 10 In 2021
---
8. R-Studio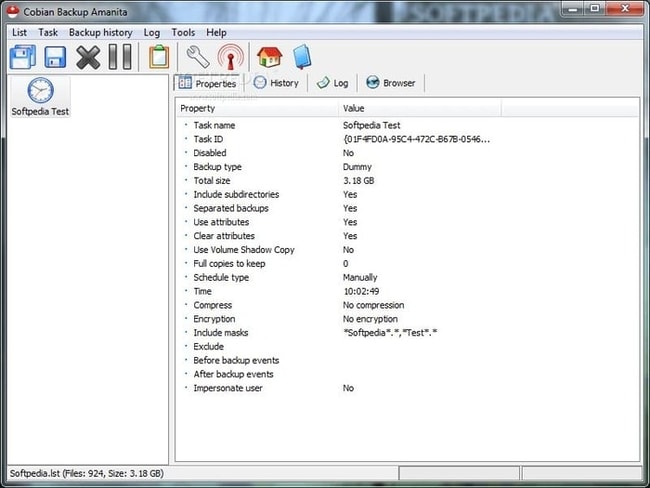 If you are looking for a pocket-friendly Acronis True Image alternative then this is not the software for you as it charges $83/month to use it. This program like Acronis True Image comes with data recovery capabilities too. This is one of the best software like Acronis True Image as it was developed for professionals only. The team aimed to offer this software to IT professionals, system admins, data specialists, and data recovery experts. All in all, it is a one-stop solution for backup for all advanced and experienced users.
 Key Features:
The software comes with a step-by-step wizard
The user can recover files that have been lost due to viruses, malicious attacks, or other issues
It has support for non-Windows files systems as well
The software has features to help you in disk image creation and processing
---
9. GoodSync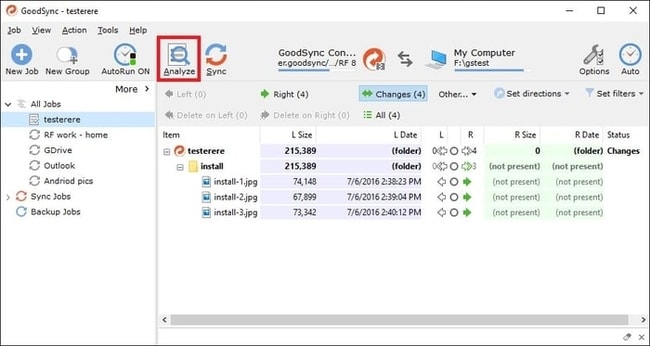 GoodSync is a trusted Acronis True Image alternative that is trusted by Adobe, Bayer, Kaiser Permanente, Applied Materials, and Lockheed Martin like big brands. The software offers a one-stop solution for all your backy and sync needs. Apart from just backing up the files, the company takes charge to keep all your backed-up files secured. Though this is not the free alternative to Acronis True Image, still it offers a 30 days trial for all the new users.
Key Features:
The software offers real-time file transfer
The user can schedule time for backup
The software offers End-to-End encryption to protect all the files and data
It can also control the bandwidth of your network
---
10. Macrium Reflect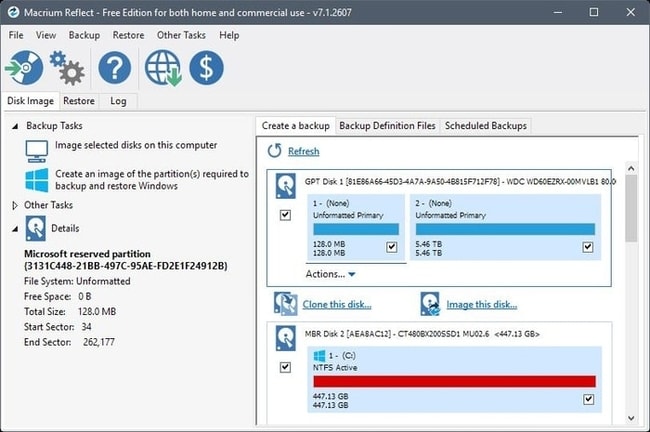 The last software on our list of Acronis True Image alternatives is MacriumReflect. This software is a complete solution and is ideal for commercial use. It can easily protect the document, data, and operating system. The software is designed for endpoint backup of business PCs, laptops, and workstations. Apart from this below are some of its key features.
Key Features:
The software backup the entries system in one compressed file
The Rapid Delta Cloning help in increasing cloning speed by copying files
The software has MBR and GPT disk support
You can easily recover files with just a few clicks
The software even protects the backup from ransomware
Also Read: 22 Best Free Driver Updater for Windows 10, 8, 7 in 2021 [Updated]
---
Now Backup Files Easily With the Best Alternatives of Acronis True Image
The above-mentioned alternatives work the same way as Acronis True Image. Some of the software listed above have advanced features too which you would surely like. The list is solely created by looking at the notable features of the software and the ease they are offering to the users. Hopefully, you will find the ideal Acronis True Image alternative from the list. Tell us in the comments section below which software you choose and why.
Tanmay is a technical writer from the field of mass communication. He aims to communicate the best of the technology to the readers through his write ups. If not writing you can find him with his camera capturing nature and exploring the unexplored world.
Subscribe to Our
Newsletter

and stay informed

Keep yourself updated with the latest technology and trends with TechPout.
Related Posts